ContentProtect Review

Content filtering governs what types of web content your employees can and cannot access while on the clock or using company-owned devices. Naturally, it is an essential element of monitoring employees that rely on internet connections to do their jobs, and it is the focus of ContentProtect's monitoring software. For businesses that have employees working on multiple different operating systems, ContentProtect Pro offers a content filtering tool that manages everyone because it can work on PC and Mac systems as well as Android devices. It's an easily implemented program that requires little to no learning curve. It's easy to add new users to the system, set up rules and policies, and begin filtering the web content your employees can access.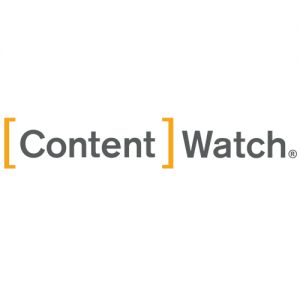 ContentProtect
The Verdict
ContentProtect is the best content filtering application for businesses with multiple operating systems. It works with PC and Mac systems alike, as well as Android devices. It offers complete control over the web content your employees can access.
See all of our reviews and recommendations for employee monitoring software on our best picks page.
Pricing
You can purchase ContentProtect for a one-time licensure fee of $39.99 per device. The software requires a five-seat minimum, meaning you need to purchase licenses for at least four employees plus one administrator. To meet that minimum, the base charge would be $199.95, although when we researched ContentProtect Pro a discount was in effect that reduced our total to $174.99 for five licenses.
This price is relatively high among the employee monitoring software in our review, but it is competitive with the other best picks we selected. However, it is important to note that ContentProtect Pro is primarily an internet filtering software and might lack some of the more advanced employee monitoring features that other software has to offer.
Features
Content Filtering
ContentProtect's content-filtering features are simple yet powerful. It all starts with an admin adding a list of users to the system. Each user profile includes name, username, email, password and profile photo options. If you have departments and working groups you'd like to track together, you can easily add users to groups.
Under the Filter Control tab, you'll find a category screen for each user. This allows you to set broad category-based restrictions on the webpages a user can access. There are 18 categories, including weapons, nudity, alcohol and dating. Each category can be set to "blocked," "warn" or "allow."
The Filter Control tab also allows admins to set custom parameters for specific webpages. This way, if a category disallows content a user might reasonably need to access for their work, an admin can easily bypass the problem and allow specific sites. The same goes for prohibited content that might slip through the categorical filter. An admin can block individual sites regardless of their status in a category filter. Admins can also set websites as exceptions, meaning they will never be part of a category filter regardless of the content. All these settings can be made on an individual user basis or as an organization-wide measure.
There's a requests page where employees can send requests for access to specific sites to the admin, who can view all these requests in one location and then approve or reject them as needed.
Admins also have a lot of control over notifications. You can configure notification conditions so that an admin is emailed anytime a specific action occurs. For example, admins can set up a notification for when an employee continues to browse after receiving a warning. They can also set up notifications for whenever it appears an employee has tried to circumvent the content filter in any way. There's a vast array of notification settings and combinations that admins can use depending on how informed they want to be on employee activities, giving your organization the room to be as flexible or as strict as you want.
Admins can also set custom time allowance, or the amount of time an employee is allowed to browse the internet on either a weekly or daily basis. For daily settings, time allowances can be set between zero and 24 hours in 15-minute increments.
All parameters can be scheduled so they only impact users' devices during the workday. This is especially useful for freelancers or remote workers, or if you just want to allow your employees to use company-issued devices freely on their own time.
Reports
ContentProtect generates real-time reports directly in the software, which gives admins yet another way to monitor employee internet usage at the organizational level. The reports are a bit simpler than those in some of the other employee monitoring solutions we reviewed, but this makes sense given that ContentProtect is focused on the filtering aspect of employee tracking.
Reports include a category report on prohibited content that users have attempted to access. A bar graph breaks down user actions that were blocked, showing how many denied actions were attempted and by which users. There is also a web search report, which shows what your monitored users are searching for on any of the major search engines. Finally, there is a detailed report on the last 10 sites visited, which shows a live feed of the most recent pages your users visited, including the username, the actions they performed on that website, the website content categories, the device used to access that website and, of course, the date and time the site was accessed.
ContentProtect's reports give admins a nice overview of what their workers are up to. For more specific, real-time information, there are the notifications. Using the reports and notifications in tandem gives a greater level of insight into employees' online behavior and potential policy violations.
Ease of Use
ContentProtect is very easy to use; it only takes about 15 minutes of clicking around to become familiar with the general navigation of the software. Some of the finer points take a bit longer to master, but within an hour or two of setting up the system, admins should feel very comfortable in their ability to change settings on both an individual and group basis.
ContentProtect doesn't have the prettiest user interface, but neither is it outdated. Much like the software's functionality, the interface is simple yet effective. All your options are clearly laid out in front of you, and even when it is difficult to find something for the first time (we had to click around for a minute to find the "add user" option), it's usually just hiding in plain sight. There aren't many frills or bonus features to ContentProtect, which shows the software is hyper-focused on doing only what it needs to do well.
ContentProtect Pro is available on Windows, Mac and Android platforms, making it a versatile application that can be deployed across a range of devices. This makes implementation easy even for organizations with remote employees or that frequently make use of freelancers who use their own devices. Many other employee monitoring programs in our review are not compatible across multiple operating systems at the same time, so ContentProtect's flexibility in this regard is a big plus.
ContentProtect Customer Support
ContentProtect Pro comes with several options for tech support, including both phone and email contacts. You can also access an integrated support center within the software. This support includes answers to more than 380 questions, along with manuals, how-to guides and additional documentation that can help you troubleshoot any problems you might run into. ContentProtect's support team is available from 8:00 a.m. to 5:00 p.m. MST, Monday through Friday, via phone or email. Unfortunately, there is no live chat or ticket system, which are commonly available with the other employee monitoring software we reviewed.
Limitations
ContentProtect Pro is somewhat limited in its features when compared with more comprehensive employee monitoring software solutions. It is primarily focused on content filtering, although it does include some productivity tools and useful reporting features. So while ContentProtect Pro is comparable in price to other leading employee monitoring software in our review, it offers fewer features overall. It is a good option if you are looking for a highly effective content filtering application, but if you require a comprehensive employee monitoring platform with tools like keystroke logging, screenshots or video recording, consider looking elsewhere.
Editor's Note: Looking for an employee monitoring solution that will help you ensure your employees are on task and productive? Fill out the questionnaire below and our vendor partners will contact you with more information.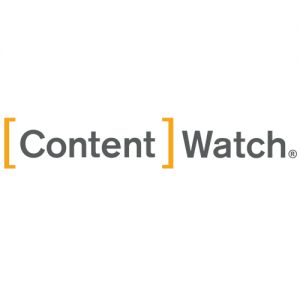 ContentProtect
The Verdict
ContentProtect is the best content filtering application for businesses with multiple operating systems. It works with PC and Mac systems alike, as well as Android devices. It offers complete control over the web content your employees can access.

Adam Uzialko
business.com Staff
Adam Uzialko is a writer and editor at business.com and Business News Daily. He has 7 years of professional experience with a focus on small businesses and startups. He has covered topics including digital marketing, SEO, business communications, and public policy. He has also written about emerging technologies and their intersection with business, including artificial intelligence, the Internet of Things, and blockchain.