ContentProtect Review
By Adam C. Uzialko
Last Modified: February 8, 2019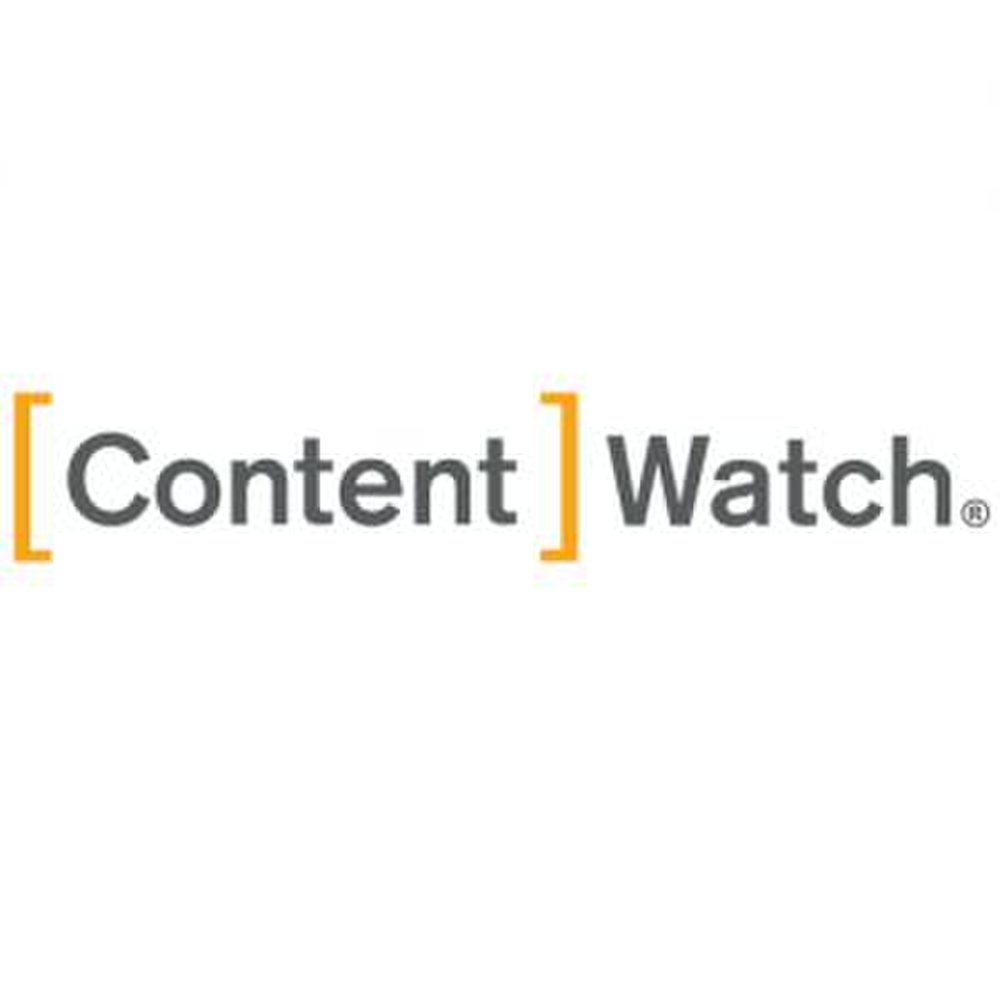 You can set filters by content category, with options to customize or allow exceptions as needed.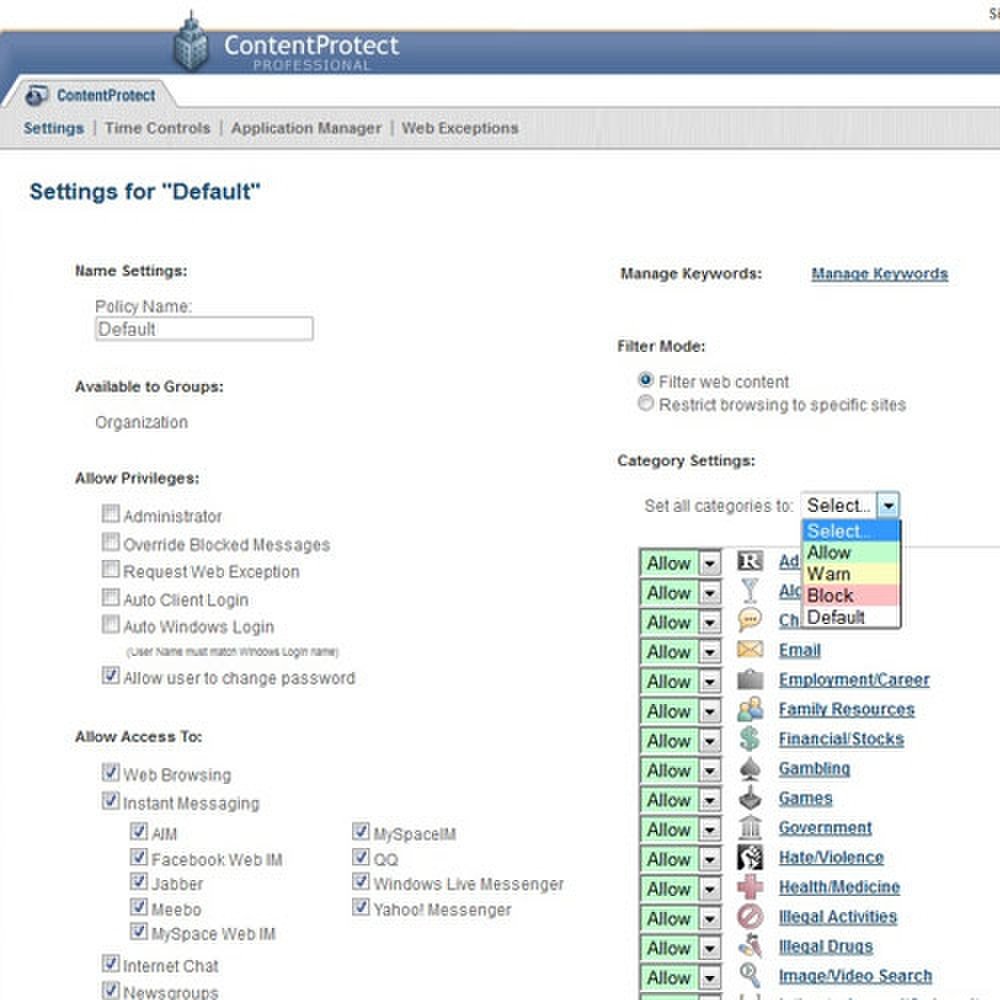 You can set your web and application user policies to allow, warn or block users from a site.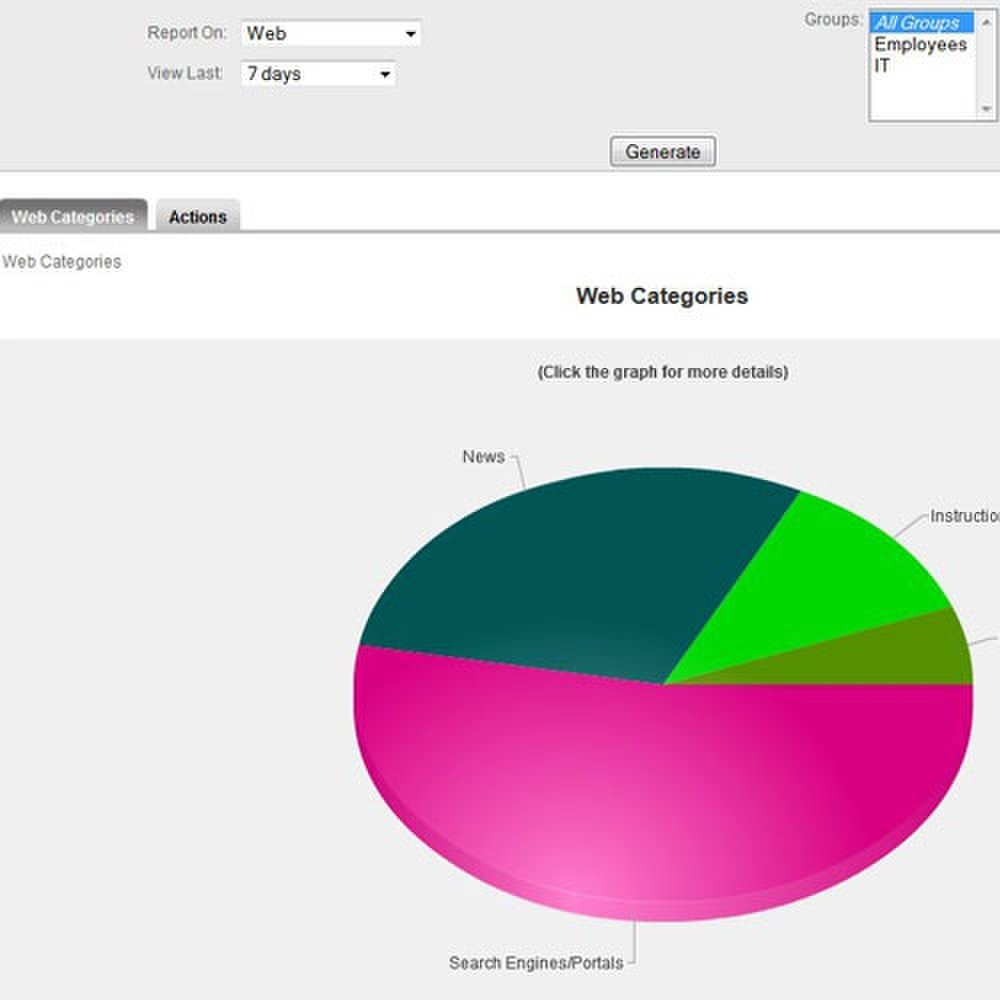 Real-time reports let you track the viewing behavior of your employees, which can help you in forming your acceptable use policy.
One of the most important aspects of employee monitoring is content filtering. Content-filtering components of this software are responsible for blocking banned content and webpages, as well as warning users when they are navigating into questionable territory. ContentProtect is the content-filtering module of ContentWatch's larger employee monitoring software solution. As a stand-alone piece of software, ContentProtect does a great job in both effectiveness and simplicity. It's extremely easy to get started and hit the ground running, adding users and setting up rules for the software to enforce.
See all our reviews and recommendations for employee monitoring software on our best picks page.

ContentProtect gives the administrator a great deal of latitude to dictate what can be accessed and what is prohibited. It also permits you to warn users even if they haven't navigated into explicitly banned territory, leaving the option for a gentle reminder to your employees that they are at work and should act accordingly. Here's a look at all ContentProtect has to offer.
Pricing
ContentProtect has a five-seat minimum, meaning you'll need at least four employees plus one admin to begin a subscription with the company. Once you've identified the five devices that need monitoring, you can install the agents and begin setting content parameters for $39.99 per device. For the minimum of devices, the base charge would be $199.95, although when we were investigating prices, a discount was in effect and brought the total to $174.99.
This price is relatively high among the leading employee monitoring software in our review, especially considering this is just for ContentProtect, a module focused on content filtering rather than the full gamut of employee monitoring. However, as far as content-filtering software goes, it's exceptionally comprehensive and useful.
Features
Content Filtering
ContentProtect's content-filtering features are simple yet powerful. It all starts with adding a list of users to the system. For example, if you are running the software on five devices (four employees plus an admin), the admin will begin by adding each of the four employees to the software. Each user profile includes name, username, email, password and profile photo options. If you have departments and working groups you'd like to track together, you can easily add users to groups.
Upon creating a user, you see a category screen under the Filter Control tab. This allows you to set restrictions in a broad manner, leaving the content up to the software's interpretation. Each category can be set to "blocked," "warn" or "allow." There are 18 categories, including weapons, nudity, alcohol and dating.
The Filter Control tab also allows admins to set custom parameters for specific webpages. This way, if a category disallows content a user might reasonably need access to for their work, an admin can easily bypass the problem. The same goes for prohibited content that might somehow slip through the categorical filter. If an admin becomes aware that prohibited content is accessible, they can block individual sites regardless of their status in a category filter. Admins can also set websites as exceptions, meaning they will never be part of a category filter regardless of the content. All these settings can be made on an individual user basis or as an organization-wide measure.
How would an admin know if, for example, a user legitimately required access to content that is blocked by a category filter? The requests page allows employees to send requests for access to the admin, who can view all these requests in one location and then approve or reject them as they see fit.
Admins also have a lot of control over notifications. You can configure notification conditions so that an admin is directly emailed anytime a specific action occurs. For example, admins can set up a notification for when an employee continues to browse after receiving a warning. They can also set up notifications for whenever it appears an employee has tried to circumvent the content filter in any way. There's a vast array of combinations that admins can pick depending on how informed they want to be on employee activities, giving your organization the room to be as flexible or as strict as you want.
All parameters can be scheduled so they only impact users' devices during the workday. This is especially useful for freelancers or remote workers, or if you just want to allow your employees to use company-issued devices freely in their own time (which is a nice perk that could boost employee morale).
Admins can also set custom parameters regarding time allowance, or the amount of time an employee is allowed to browse the internet on either a weekly or daily basis. For daily settings, time allowances can be increased or decreased between zero and 24 hours in 15-minute increments.

Ease of Use
ContentProtect is very easy to use; it only takes about 15 minutes of clicking around to become familiar with the general navigation of the software. Some of the finer points take a bit longer to master, but in an hour or two of setting up the system, admins should feel very comfortable in their ability to change settings on both an individual and group basis.
ContentProtect doesn't have the prettiest user interface, but neither is it outdated. Much like the software's functionality, the interface is simple yet effective. All your options are clearly laid out in front of you, and even when it is difficult to find something for the first time (we had to click around for a minute to find the "add user" option), it's usually just hiding in plain sight. While there aren't many frills or bonus features to ContentProtect, it shows the software is hyper-focused on what it needs to do well.
Reports
ContentProtect generates real-time reports directly in the software, which gives admins yet another way to monitor employee internet usage at the organizational level. The reports are a bit simpler than those in some of the other employee monitoring solutions we reviewed, but this makes sense given that ContentProtect is focused on the filtering aspect of employee usage.
Reports include a category report on prohibited or warned content that users have attempted to access. A bar graph breaks down user actions that were blocked, showing how many denied actions were attempted and by which users. There is also a web search report, which shows what your monitored users are searching for on any of the major search engines. Finally, there is a detailed report on the last 10 sites visited, which shows a live feed of the most recent pages your users visited, including the username, the actions they performed on that website, the website content categories, the device used to access that website and, of course, the date and time the site was accessed.
ContentProtect's reports give admins a nice overview of what their workers are up to. For more specific, real-time information, there are the notifications. Using the reports and notifications in tandem gives the greatest level of insight into employees' online behavior and potential policy violations.
Tech Support
You have several options for tech support with ContentProtect. The company maintains both phone and email channels for support inquiries or requests for technical assistance. The software itself has a built-in support center with answers to more than 380 questions that you can refer to if you run into a problem and need a quick answer. ContentProtect also offers product manuals, how-to guides and documentation. The support team is available from 8 a.m. to 5 p.m. MST Monday through Friday. There is no live chat or ticket system, however, which are other common options in the industry.
Limitations
ContentProtect's biggest limitation is its price. While it's around average for the leading employee monitoring software we reviewed, it's definitely high considering that ContentProtect is only for content filtering. If you have room in your budget, ContentProtect is certainly effective enough to justify its price tag. However, one license for ContentProtect still costs about the same as some of the most comprehensive employee monitoring companies charge for an all-in-one solution.

Ready to choose your The Best Employee Monitoring Software for 2019? Here's a breakdown of our complete coverage:

Adam C. Uzialko
Adam C. Uzialko, a New Jersey native, graduated from Rutgers University in 2014 with a degree in political science and journalism and media studies. He reviews healthcare information technology, call centers, document management software and employee monitoring software. In addition to his full-time position at Business News Daily and Business.com, Adam freelances for several outlets. An indispensable ally of the feline race, Adam is owned by four lovely cats.