Copper Review
Many modern CRM companies mirror social media design trends in the way they handle branding and dashboard layout. Copper falls into this category, with its sans serif font, bold logo and modern design. In our testing, however, there was something that didn't totally line up with its main dashboard – while it is sleek and beautiful, it wasn't as intuitive as we would have hoped. Otherwise, this CRM offers good integrations, especially with G Suite, but is a limited tool if your company is on Microsoft systems.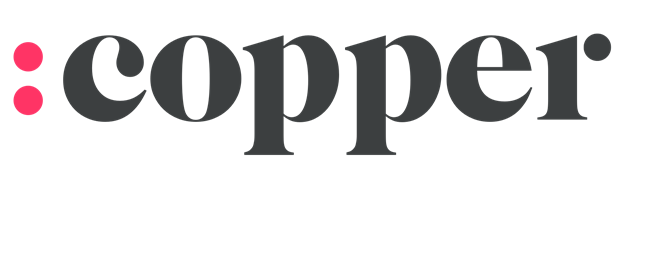 Copper
The Verdict
Copper is an ideal tool for small business, but it lacks some of the features of other CRMs we reviewed.
View all our recommendations for CRM software on our best picks page.
Pricing
Copper offers three plans: Basic, Professional and Business. This is a standard offering from CRM companies we reviewed. The Basic plan is $19 per user per month. It only supports up to three users, which is disappointing considering many other companies we looked at don't have similar caps on their basic plans. One thing to note about the Copper Basic plan, however, is that you can still set up multiple pipelines. This feature is usually reserved for higher-tier plans.
The Professional plan is $49 per user per month and is the most suitable for a small business. It features a 14-day free trial, which is a nice add-on. However, among services we reviewed, this is expensive for a middle-tier plan, especially when it lacks some features others offer.
The Business plan is $119 per user per month. This is an ideal plan for larger companies that need extensive CRM support. It comes with some extra admin features, like single sign-on integration and reports.
Copper Features
Copper offers several good features for small business, including advanced reporting features, solid online support, and integrations with G Suite, Zapier and Slack. Copper tiers its plans, so make sure you select the plan with the features you need. Other companies we reviewed have different tiering and pricing structures where you can sometimes access more features and CRM capabilities. Copper has some decent features for small business, but nothing that stands out to make it one of the best players in the industry.
G Suite integration: Copper is an ideal CRM solution if your business already uses Google products like Gmail, Drive and Calendar. All three of Copper's plans sync with all your Google tools, but only the Professional and Business plans come with open email tracking as well. Keep in mind that G Suite is one of Copper's main integrations – if your company is on Microsoft's tools, it won't have the same integration features.
Ongoing support: Copper offers good support, including online and self-service support in all three plans. The onboarding package and the customer success manager are available on both the Professional and Business plan if you meet the minimum spending requirement. Part of the support offering is Copper's extensive knowledgebase of blogs, how-tos, developer resources and reporting information. If you run into an issue, it's possible to find an answer to your question on your own.
Good customer service: We had a great experience when interacting with Copper's customer service team. Many companies are reluctant to answer questions and send along pre-recorded demos. Copper was one of the few companies we reviewed that gave us quick, accurate answers to our questions. The demo was informative and showcased the company's product well.
Limitations
Copper has some great features for small business, but there are some shortcomings to its overall service. While its G Suite integration is a great feature, this is the main integration of the service, which can be limiting. On its pricing breakdown page, it details further integrations with Mailchimp, QuickBooks, HubSpot, Zendesk, RingCentral and Slack, but these are not available on all plans. It also doesn't account for businesses that don't use Google tools for email, calendar and content storage.
The click-to-call is a third-party feature and costs extra, as it's only available in the Business plan. Compared to other companies we reviewed, Copper is a bit pricey. The Basic plan is more affordable than the Professional and Business plans, obviously, but it is only available to three users.
Mona Bushnell contributed to the researching, reporting and writing of this article.
Editor's note: Looking for the right CRM for your business? Fill out the below questionnaire to have our vendor partners contact you about your needs.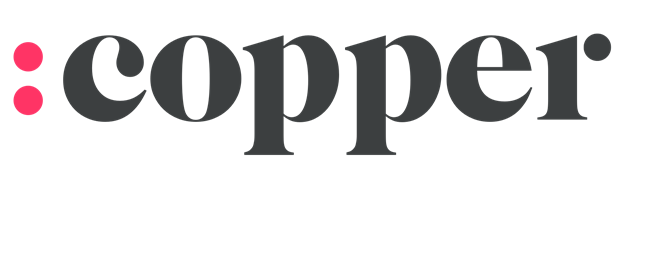 Copper
The Verdict
Copper is an ideal tool for small business, but it lacks some of the features of other CRMs we reviewed.

Matt D'Angelo
business.com Contributing Writer
I've worked for newspapers, magazines and various online platforms as both a writer and copy editor. Currently, I am a freelance writer living in NYC. I cover various small business topics, including technology, financing and marketing on business.com and Business News Daily.