CureMD Review
Finding a cost-effective medical billing service for small practices can be a challenge. Large providers have the benefit of submitting high volumes of claims, while small practices typically do not. CureMD starts at a low rate of annual collections and charges no startup costs. The service is geared toward small practices, working primarily with those that have one to 10 providers, though it will also work with practices that have more than 10 providers.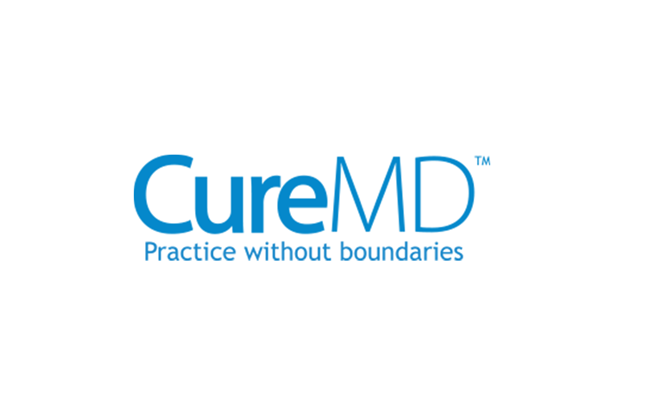 CureMD
Reviews at business.com
The Verdict
CureMD offers a competitively priced medical billing service with no additional startup fees. The cost includes access to electronic medical records software, practice management software, and payer enrollment and credentialing assistance.
CureMD works across 32 specialties and allows practices to outsource the full revenue cycle management process. With a strong first-pass claims rate of 98%, CureMD is one of the leading companies in our review when it comes to avoiding denials. It handles about $3 billion across 5 million claims per year. However, CureMD does charge clearinghouse fees on top of its percentage of collections.
View all our recommendations for medical billing services on our best picks page.
Billing Process
CureMD's billing process is geared toward smaller practices, typically in the range of one to 10 providers. The company supports 32 different specialties and handles the entire billing process, beginning with charge entry and coding of claims. Currently, CureMD reports an impressive first-pass claims rate of 98%, which is among the highest in our review. It works with more than 4,500 payers through its CureConnect clearinghouse.
The CureMD billing process begins with charge entry or coding, which CureMD performs based on the clinical documentation on patient encounters captured by the practice. It can submit claims electronically or as paper claims, depending on the preferences of the payer and the type of claim. CureMD also performs secondary insurance billing functions for patients with supplemental coverage.
Once claims are submitted, CureMD monitors the claims to ensure they are paid in a timely manner. If they are not paid on time, CureMD will follow up with the payers. CureMD aims to get any practice's denial rate down to 5% or lower by using a rules engine that contains 4 million rules. If the rules engine flags a possible error, human medical billers follow up on the alert and edit the claim accordingly. If a claim is denied, CureMD's denial management team will follow up on it, revising and resubmitting the claims to get them paid. The company also performs A/R recovery services to help get outstanding claims paid when you first sign up for the service.
CureMD's medical billers are required to have knowledge of both local and national payer policies, as well as coding training in ICD-10 compliance and HCPCS Level II coding guidelines. Billers and coders must also have training on industry rules and regulations, including HIPAA, the False Claims Act, Fair Debt Collections Act and the Stark Law.
CureMD Pricing
CureMD, like all other medical billing services in our review, charges a percentage of the net annual collections it secures for the practices with which it works. This percentage starts at a low rate of 3.5%, but it is influenced by a variety of factors, including practice size, specialty, claims volume, claims value and billing complexity. In addition to the percentage of collections, CureMD bills practices for clearinghouse fees, either on a monthly basis or per transaction. CureMD is one of the few medical billing services we reviewed with no minimum contract requirements. Practices can opt out of the service at any time without incurring a cancellation fee.
CureMD Support
CureMD's support team relies on a ticket system to address any technical issues or troubleshoot. It also maintains a live chat, email address and phone line where clients can reach out to the support team and practice consultants. Support is available from 8:30 a.m. to 8:30 p.m. EST every weekday.
In addition to these contact options, CureMD offers several online resources, including a wiki page that maintains self-guided learning materials, webinars that are regularly updated with new features and topics, information regarding software updates, and a library of notifications and alerts you might encounter on its software. There is also a FAQs section that can help you navigate common problems that arise across CureMD's network of client practices.
CureMD also provides detailed reporting information that is analyzed and contextualized by its business intelligence tools. Regular reports can be delivered on an automated schedule. These pre-formatted, templated reports include key performance indicators and highlight areas for improvement. CureMD also supports custom reports that practices can design and format to support their unique workflows.
Limitations
CureMD's biggest drawback is that it charges clearinghouse fees on top of its percentage of collections. Most medical billing services we reviewed build clearinghouse fees into their costs, which could account for CureMD's low starting rate. The company bills clearinghouse fees to practices as either a monthly rate or on a per-transaction basis. Before you sign up for CureMD's service, we recommend obtaining a monthly estimate of clearinghouse fees in writing so you can better weigh the total cost of the service against the other medical billing companies you are considering.
In addition, CureMD only works with 32 specialties. While that number includes some of the most common specialties, other medical billing services in our review can adapt their billing process to the needs of any specialty. It is not uncommon in the industry that a medical biller sticks to the specialties within its core competencies, so CureMD's scope of operations is not a major drawback. However, it's important to discuss the specifics of your practice and the medical billing service's experience in the space before signing up.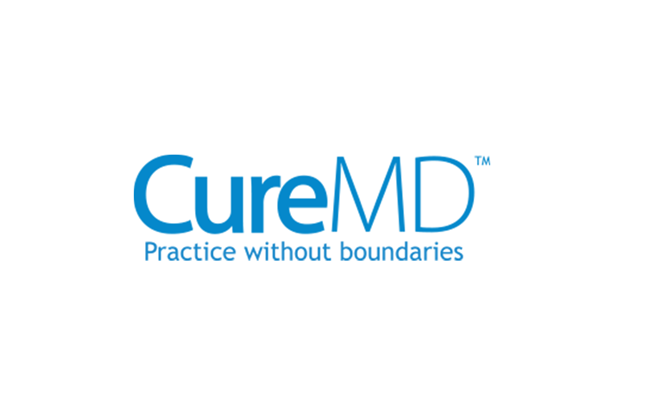 CureMD
Reviews at business.com
The Verdict
CureMD offers a competitively priced medical billing service with no additional startup fees. The cost includes access to electronic medical records software, practice management software, and payer enrollment and credentialing assistance.
Freelance editor at business.com. Responsible for managing freelance budget, editing freelance and contributor content, and drafting original articles. Also creates product and service reviews to assist business.com readers in buying decisions for their businesses. VP and co-founder of CannaContent, a digital marketing company dedicated to the cannabis, hemp, and CBD industries. Focused specifically on the content marketing arm of the company, creating blogs, press releases, and website copy for clients spanning the entire supply chain. Avid fan and indispensable ally of the feline species. Music lover, middling guitarist, and unprompted vocalist. Miniature painter who loves sci-fi and fantasy. Armchair political philosopher with a tendency to read old books written by men with unusually large beards. Ask me about all things writing!