Cyclope Review
By Business.com Editorial Staff
Last Modified: August 22, 2018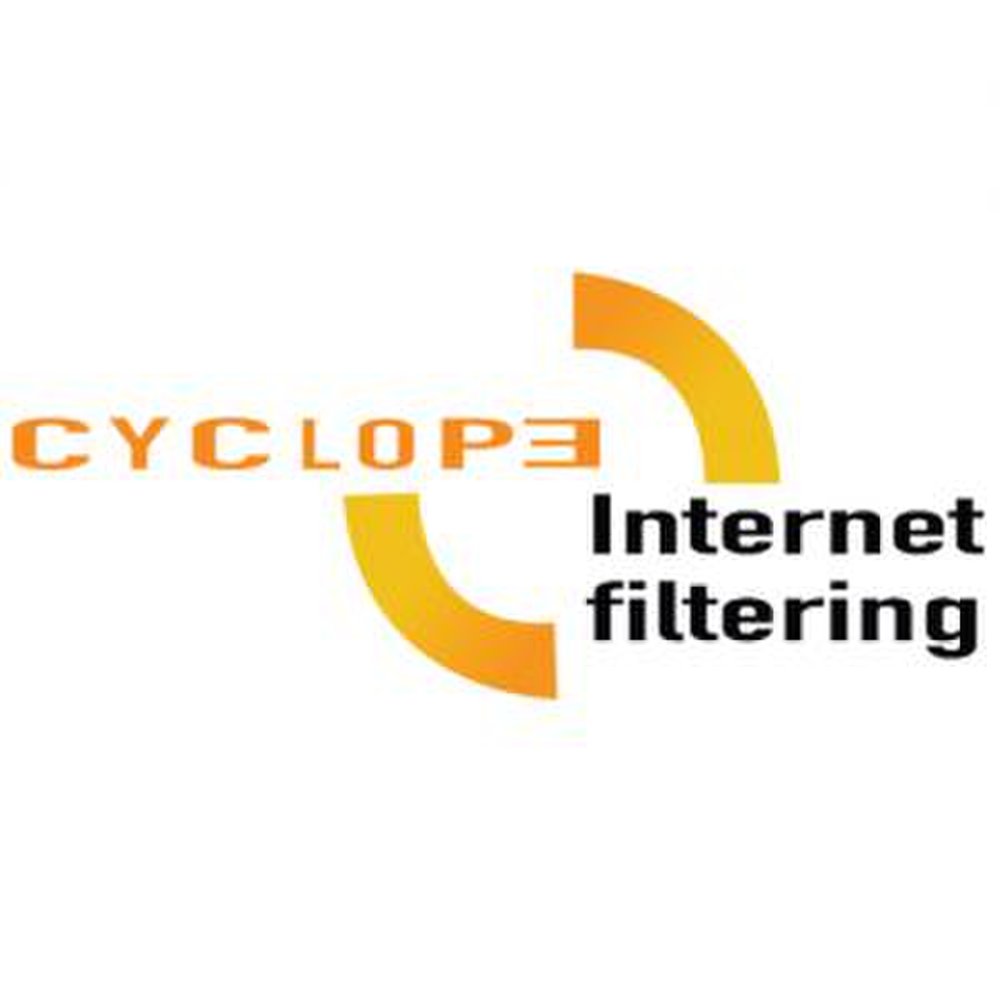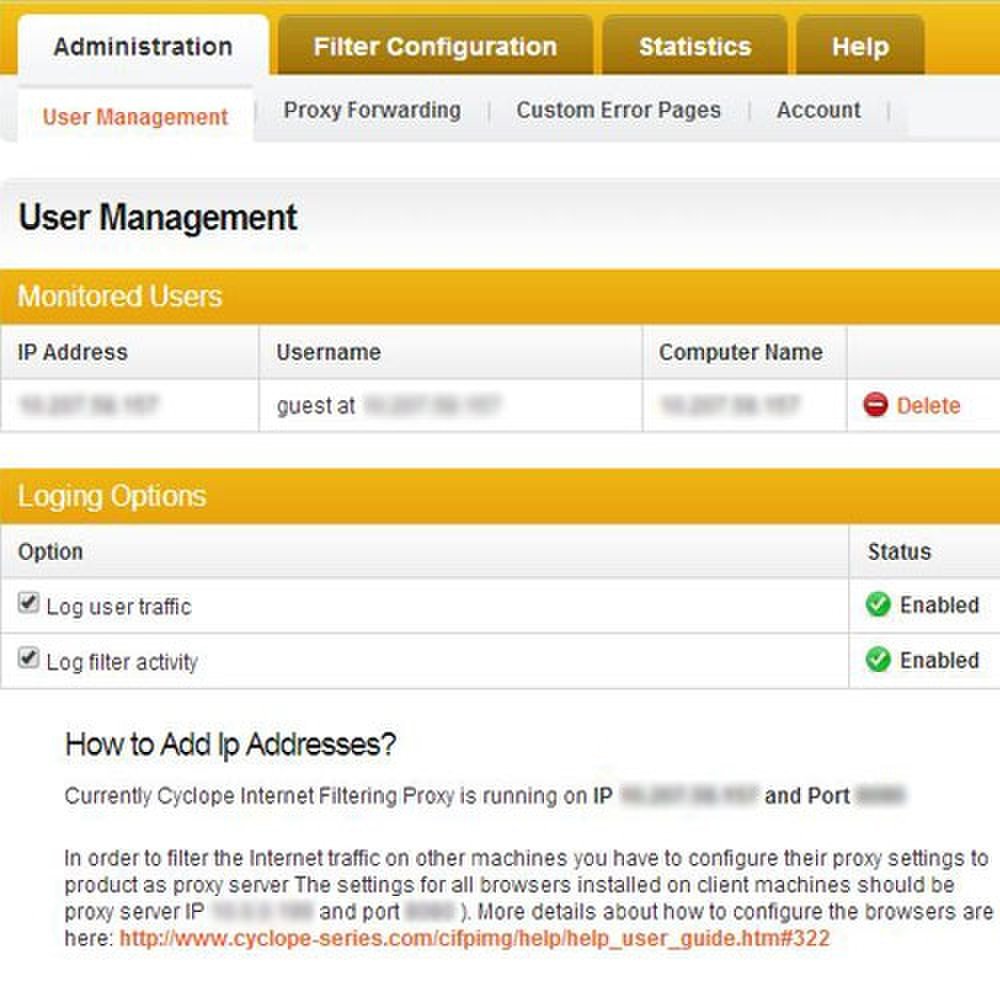 Cyclope Internet Filtering Solutions image: The User Management tab allows you to monitor internet activity by workstation.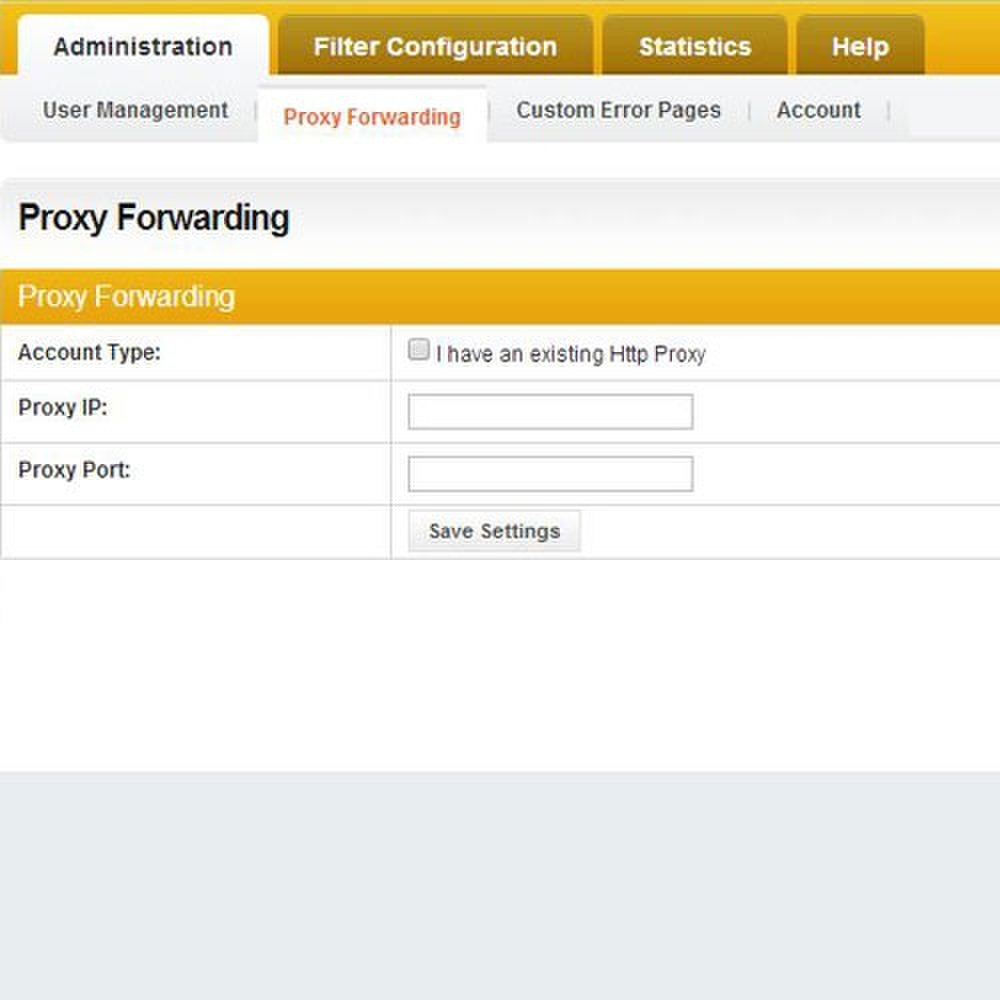 Cyclope Internet Filtering Solutions image: The proxy Forwarding tab is where you can redirect users to a page of your choosing.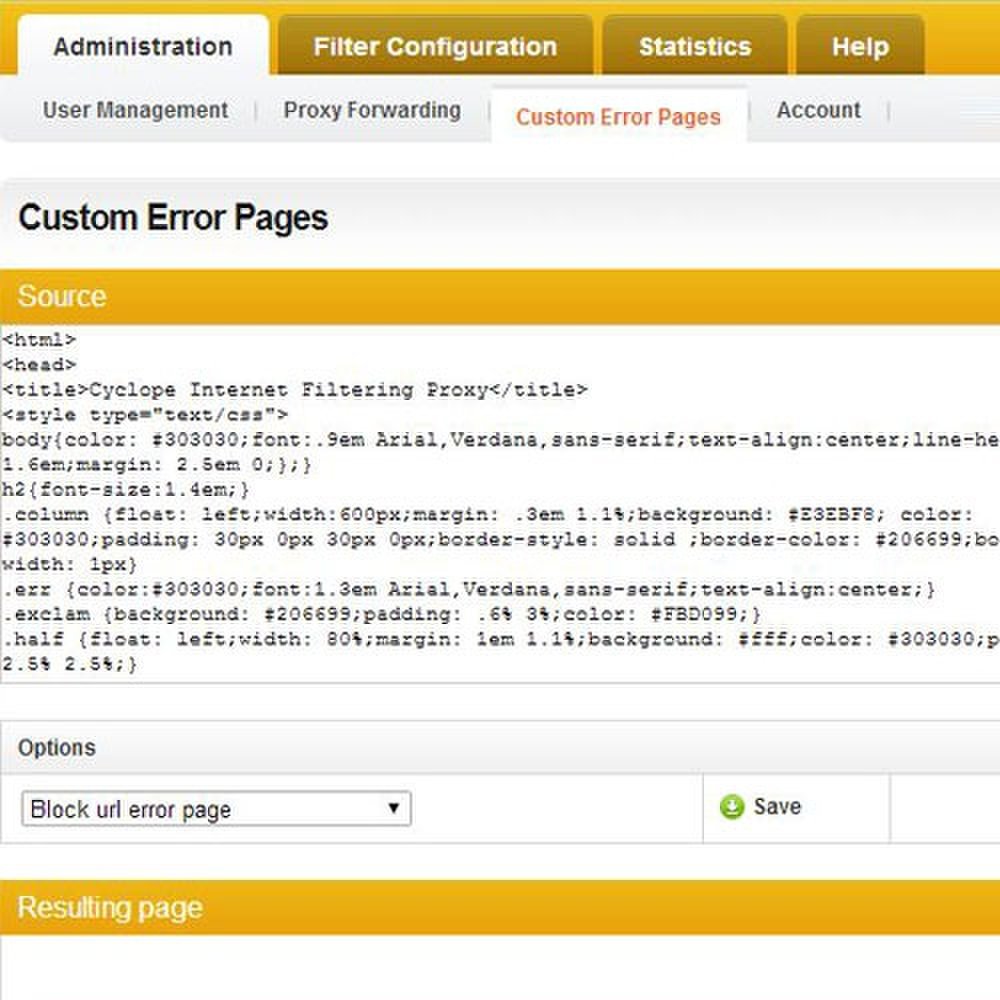 Cyclope Internet Filtering Solutions image: The Custom Error Pages tab allows you to create custom messages for redirected users.
Cyclope Internet Filtering Solutions image: The Account tab is where you create user identities for individualized filter settings.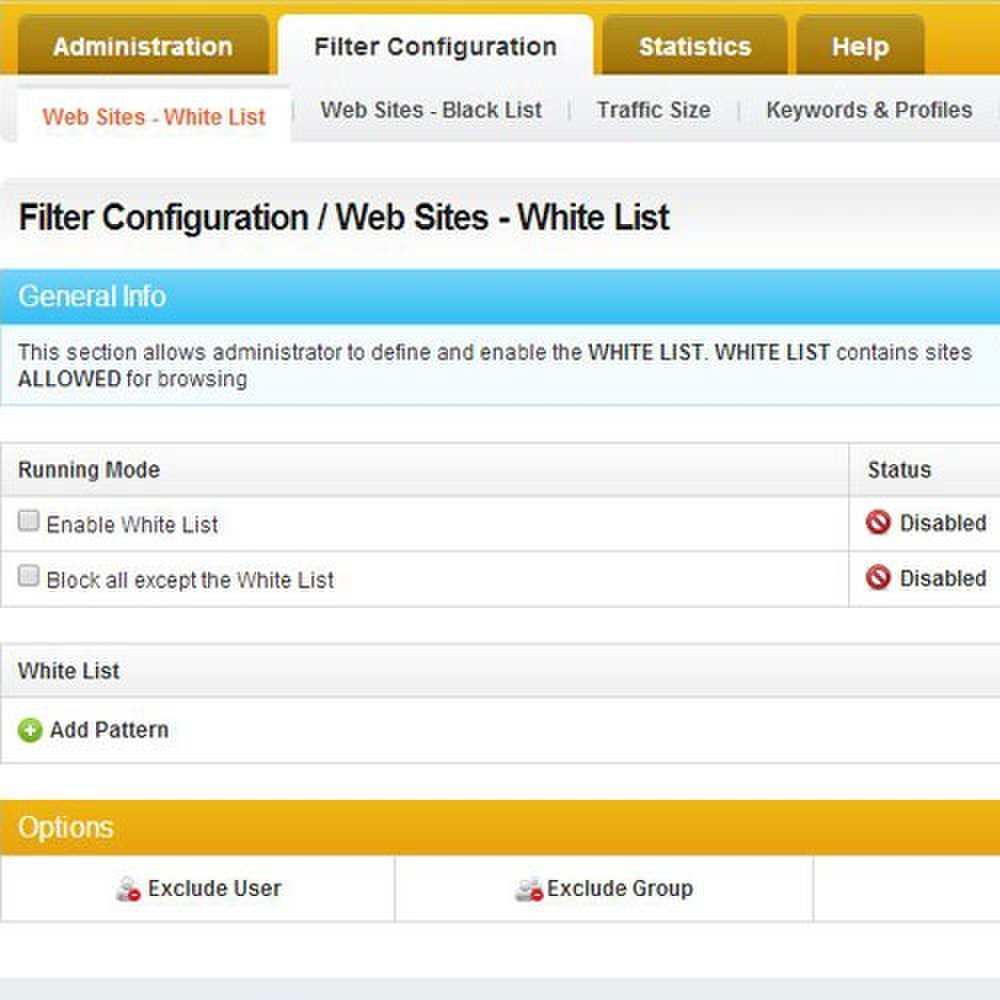 Cyclope Internet Filtering Solutions image: The defined white list and black list allows you to customize your preferred page settings.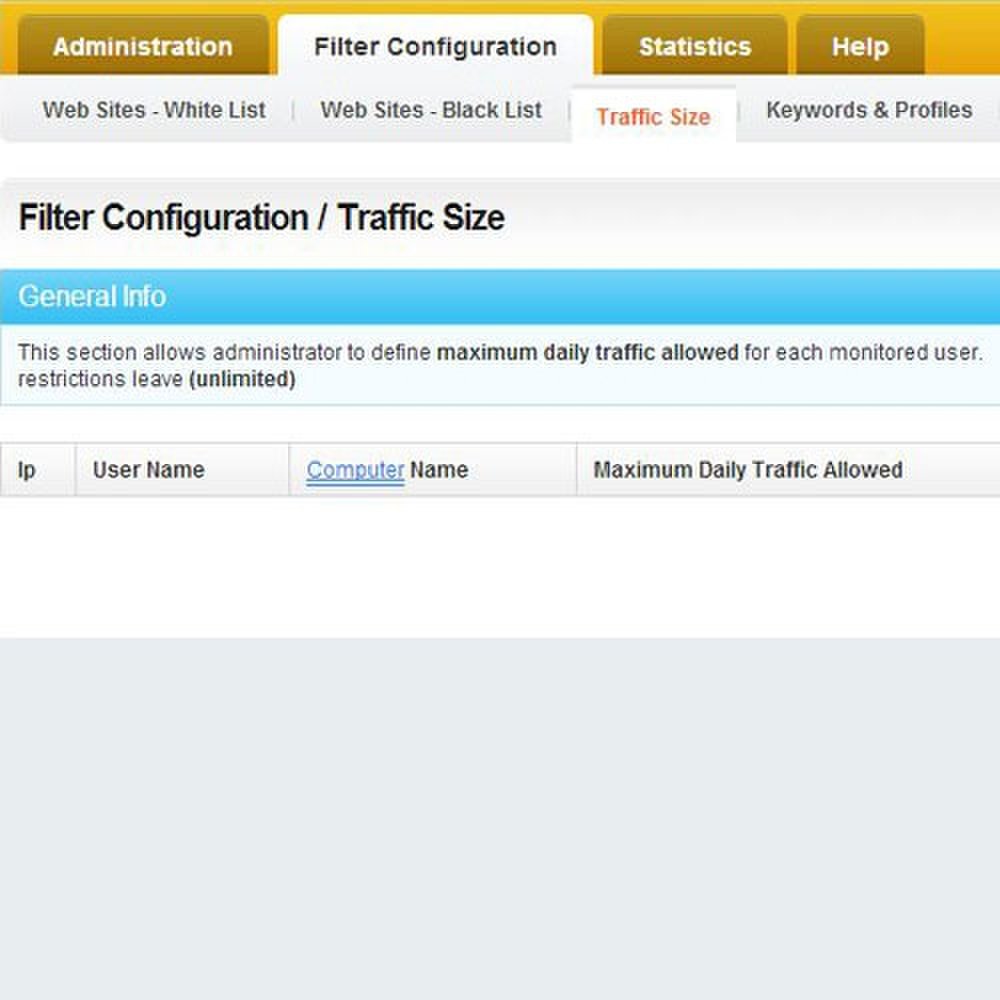 Cyclope Internet Filtering Solutions image: The Traffic Size tab allows you to proactively throttle monitored users.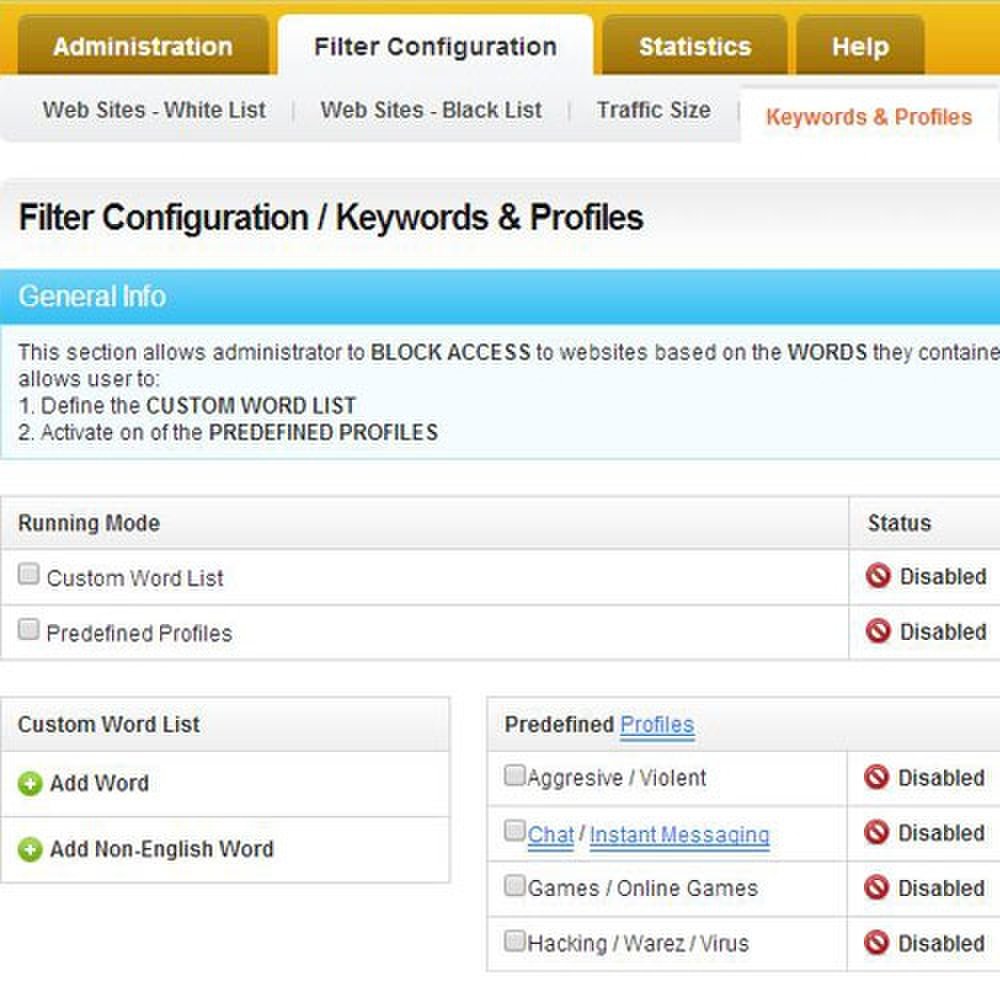 Cyclope Internet Filtering Solutions image: You can create custom word list for keyword search blocking.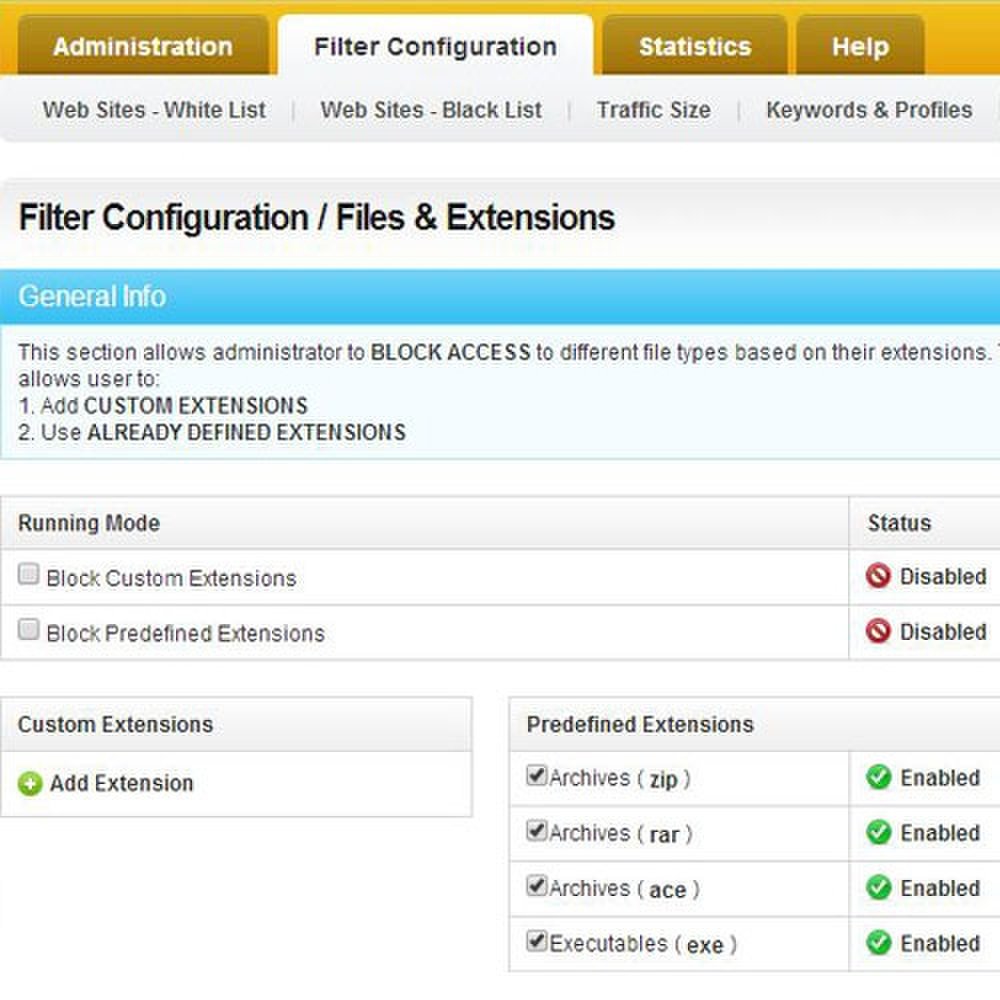 Cyclope Internet Filtering Solutions image: Specific file types can be blocked based on file extension.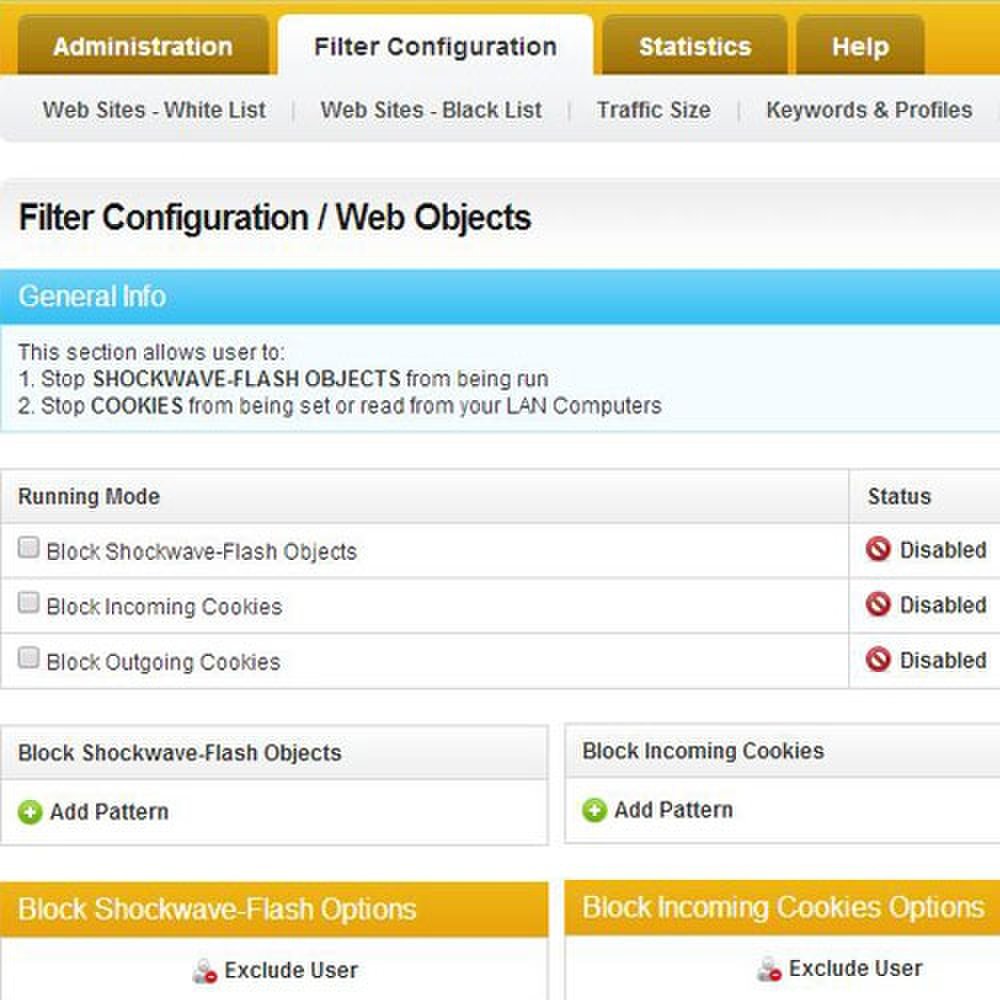 Cyclope Internet Filtering Solutions image: The Filter Configuration tab allows you to block script from running on visited pages.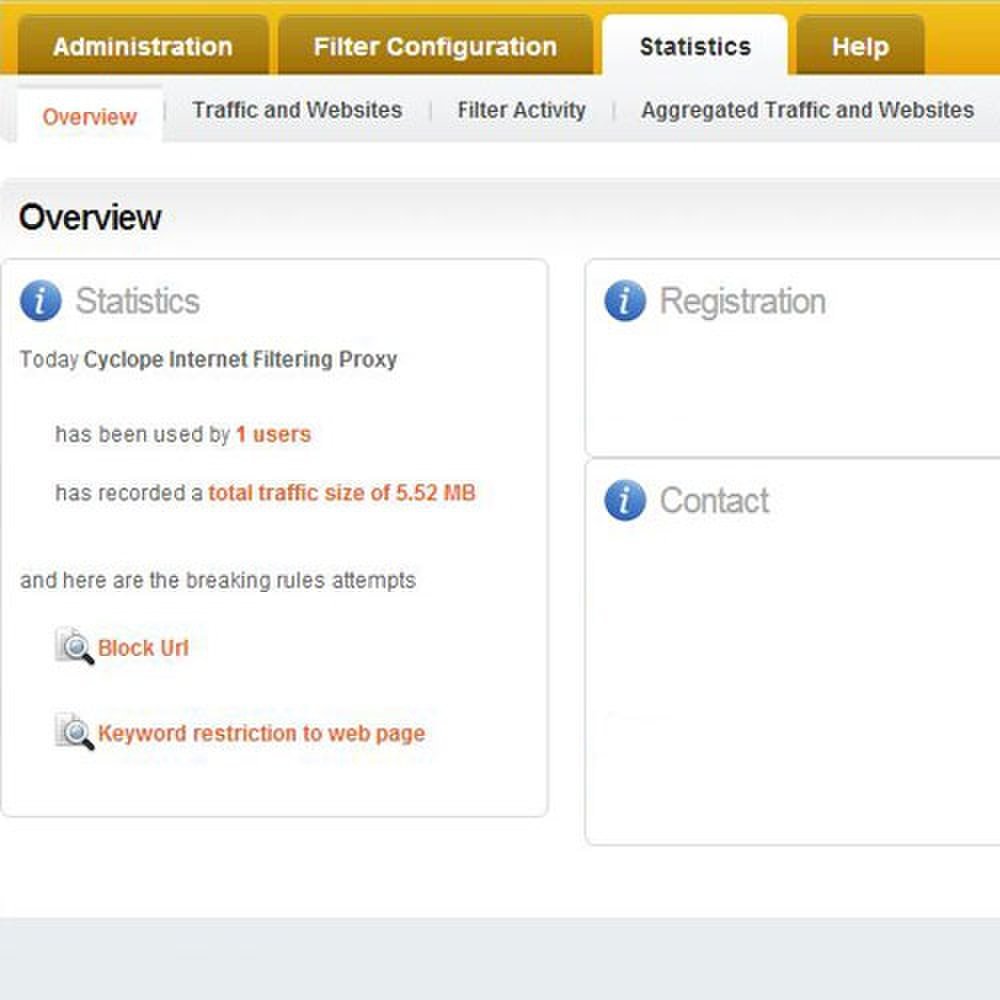 Cyclope Internet Filtering Solutions image: The Overview tab allows you to view the overall statistics of user groups on your network.
The Cyclope Internet Filtering Solutions small business content filter can keep your employees out of unwanted areas of the internet and focused on the work they have to accomplish. For those who are concerned about their employees opening certain applications that may distract them from the work at hand, just set up the application block with this business web filtering software and lay that worry to rest. If you are concerned about your employees wasting time engaging in instant messenger chats, this application will allow you to completely block these nuisances as well. Users will not know they've been blocked until they try to download the application.
A handy feature of this business internet filter is the ability to block keywords. Simply set up a list of keywords that you don't want to be searched, and whenever those words are entered into the search engine, nothing will come up. Along with the keyword blocking, this web monitor also comes ready to block out unwanted websites such dating websites, gambling sites and those containing pornography.

Many people have web-based email accounts set up with Yahoo or Gmail to name a few. But as an employer, you may not want your employees spending time on personal email or, in the extreme case, revealing your trade secrets to contacts outside the company. Cyclope can prevent this issue by offering a block for all web-based email accounts.
Cyclope content filter has a number of available reports. With this web monitor, you have the ability to view the top employees who engage in internet behaviors that you might want to keep an eye on, for the sake of your company. You have the ability to see the employee who is sending the most emails, their activity throughout a shift, and the applications they are using at work. If you are the head of the IT department and need to quickly report who the top internet policy breakers are, simply enter your parameters into the application and a report will be generated for you.
Cyclope offers a phone number for your technical concerns as well as an email address. Their offices are in Romania, so we were concerned that it might take a while to get an answer. However, we emailed Cyclope and had a response the following morning. While this content filter does come with a product manual to help answer your questions, we were hoping to also find a list of FAQs on the website.
While Cyclope does not offer the top-of-the-line reporting that you'll get with some of our higher-ranked products, we found this to be an easy-to-use content filter. It will guard against time spent accessing personal web-based email as well as deny access to questionable and unauthorized websites. While is lacks a few of the advanced features of our higher-ranked products, it will offer a good base protection for your small business.

Ready to choose your Employee Monitoring Software? Here's a breakdown of our complete coverage:
Business.com Editorial Staff
The purpose of our community is to connect small business owners with experienced industry experts who can address their questions, offer direction, and share best practices. We are always looking for fresh perspectives to join our contributor program. If you're an expert working in your field – whether as an employee, entrepreneur, or consultant – we'd love to help you share your voice with our readers and the Business.com community. We work hard to only publish high-quality and relevant content to our small business audience. To help us ensure you are the right fit, we ask that you take the time to complete a short application: https://www.business.com/contributor/apply/ We can't wait to hear what you have to say!