Data Rescue 5 Review
By Business.com Editorial Staff
Last Modified: January 2, 2019


Data Rescue 5 by Prosoft Engineering supports recovery for numerous devices, including desktops, laptops, hard disk drives and more.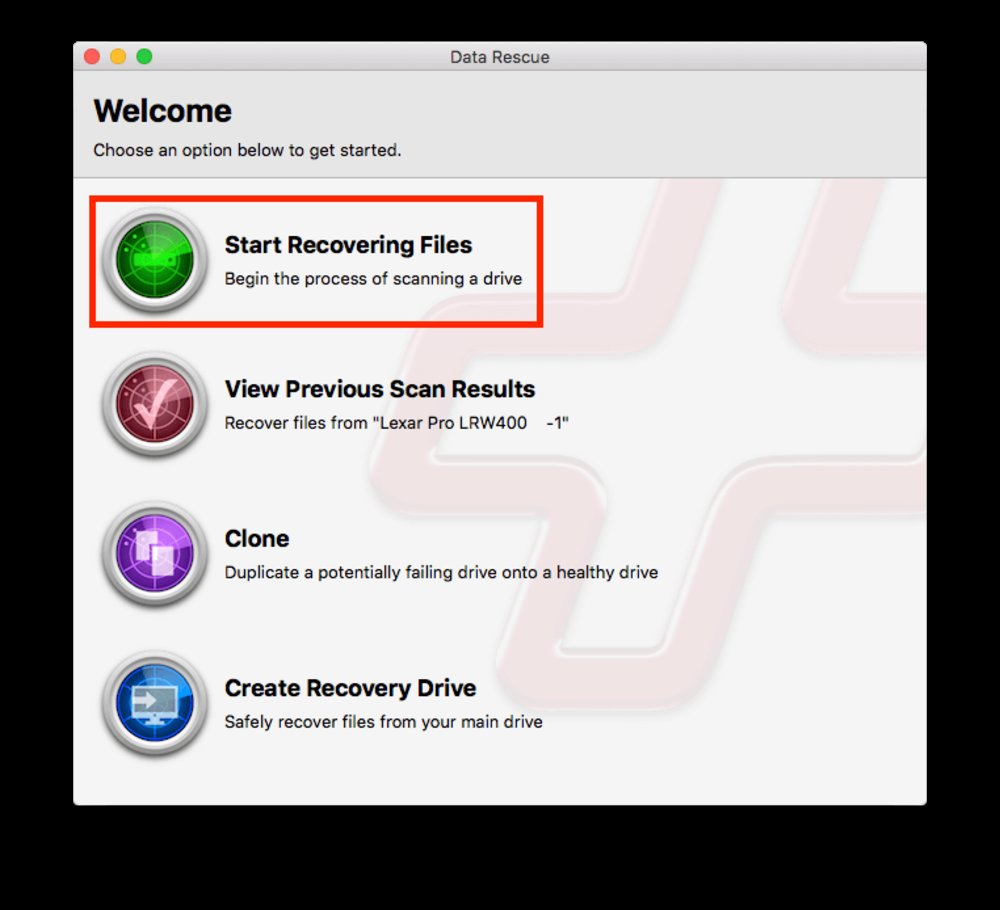 The easy-to-use interface guides you through the recovery actions you want to take.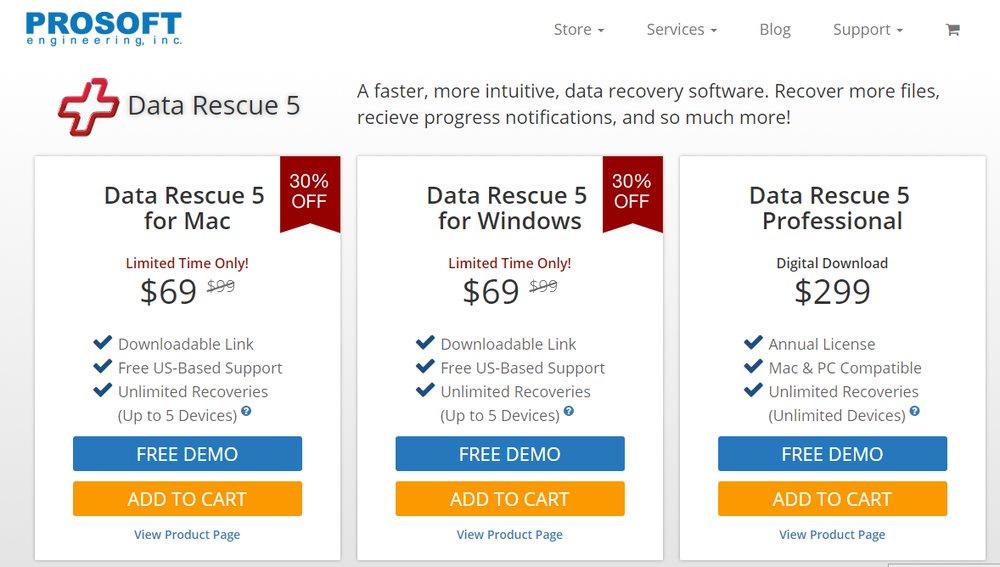 Data Rescue 5 offers standard licenses for Mac and Windows, as well as a Mac/PC-compatible Professional license with advanced features.
Prosoft Engineering's Data Rescue 5 is our choice for the best Mac data recovery software. It has high file recovery rates, regardless of file type, and offers a wide range of features that make it useful for business. It's easy enough for even the most novice user to navigate, but robust enough for IT professionals.
View all our recommendations for data recovery software and services on our best picks page.

Plans and Pricing
Prosoft's Data Rescue 5 comes in a Mac version, a Windows version and a Professional version that is Mac- and PC-compatible. The standard license for the Mac and Windows versions are normally priced at $99, and come with free, U.S.-based support and unlimited recoveries for up to five devices. It is primarily designed for personal use, but if you are a small business with only a handful of devices, this could work for you.
Data Rescue 5 Professional is a more robust data recovery software designed for IT professionals a business use. This annual subscription is $299 for the first year, and $199 for year two onward. The Professional version offers unlimited recoveries for unlimited devices, as well as a professional user interface, RAID recovery and a secure erase tool for file deletion.
Features
Data Rescue 5 can be installed, registered and ready to scan in just a few minutes. From installation to recovery, the interface walks you through the entire process of retrieving your files. Recoverable devices include desktops, laptops, external drives, SD and CF cards, hard disk drives and more. This robust software supports both HFS and NTFS file systems.
With Data Rescue 5, you can conduct an advanced search to find your files with numerous search field and search criteria options. You can also add known custom file type patterns to help you get the most out of the software. It will exclude duplicate files, and allow you to view files from your scan before you recover them.
Because drive scans and file recovery can be a lengthy process, Data Rescue 5 keeps you updated with email notifications about your current and completed scans.
In addition to conducting new drive scans, the Data Rescue 5 dashboard lets you view previous scan results, clone a failing drive onto a healthy one, and create a separate recovery drive to house files from your main drive.
Prosoft Engineering's website offers a wide range of resources for users, including video tutorials, blog posts, a user guide and FAQs. If you need more direct assistance, you can call the company or talk to someone via live chat or email. The only support feature missing is a community user forum.
Limitations
Data Rescue does not allow you network access, so you cannot remotely run the software on a computer in your network. If you're looking for a program that offers remote scanning and recovery, you may want to consider EaseUS Data Recovery, our best pick for small businesses overall.

Ready to choose your The Best Data Recovery Services & Software of 2019? Here's a breakdown of our complete coverage:

Business.com Editorial Staff
The purpose of our community is to connect small business owners with experienced industry experts who can address their questions, offer direction, and share best practices. We are always looking for fresh perspectives to join our contributor program. If you're an expert working in your field – whether as an employee, entrepreneur, or consultant – we'd love to help you share your voice with our readers and the Business.com community. We work hard to only publish high-quality and relevant content to our small business audience. To help us ensure you are the right fit, we ask that you take the time to complete a short application: https://www.business.com/contributor/apply/ We can't wait to hear what you have to say!