Datarecovery.com Review
With cleanrooms in four locations across North America, Datarecovery.com has the gear, experienced staff and know-how to bring lost data back to life. Its no-nonsense process and firm pricing mean that there will be no surprises or gotchas. Datarecovery.com can work 24/7 in an emergency and assist in creating an iron-clad data infrastructure at your facility. It is our pick as the best hard drive data recovery service.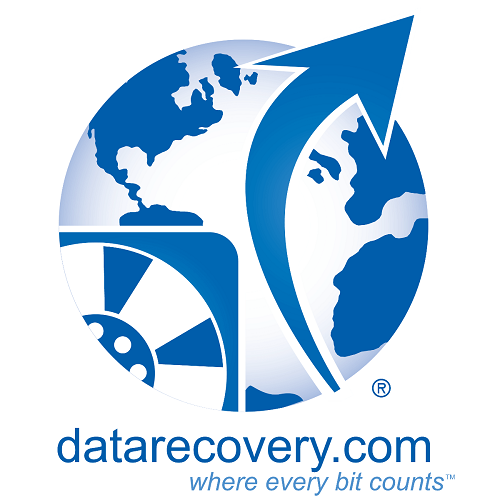 Datarecovery.com
The Verdict
Datarecovery.com has an excellent record in recovering lost or deleted files from all sorts of digital equipment – it's our choice as the best hard drive data recovery service.
To view all our reviews and recommendations for the best hard drive recovery services and hardware of 2020, visit our best picks page.
Datarecovery.com Pricing
Datarecovery.com offers three service options to help you recover your lost data and get back to business as usual. Standard service gets the job done during regular business hours. The typical logical failure might cost between $500 and $1,000 and take a day to complete. A mild hardware problem would up the fee to about $1,500 and go higher for jobs that involve disk damage. It might take a few days of intensive work to extract the data.
By contrast, Priority service promises one to three days turnaround for most jobs but costs an extra $200. The 24/7 service costs $500 and is for emergencies. Technicians work all day and night to get the project finished as quickly as possible.
The best part is the company's no data, no charge policy. If they can't get you your data, there's no charge for the service.
A small business itself, Datarecovery.com has 12 employees and tries to make the process as transparent and anxiety-free as possible. On the downside, there are no discounts available for small businesses.
With the data extracted, it's put on a fresh hard drive and shipped back to the owner. If the data is very time sensitive, such as for online orders or tax payments, Datarecovery.com can securely transmit it to you.
Datarecovery.com Services
In business for 22 years, Datarecovery.com works on thousands of drives each year, from simple logical failures to heavily damaged drives. They say they have a 95% success rate in extracting data.
Datarecovery.com can recover data from servers, notebooks, desktops, and tablets; the company can even resurrect lost data from phones, flash drives, and RAID servers. Datarecovery.com has the equipment, staff and experience to tackle any data recovery job.
The recovery process starts with a phone call to the company, filling out the online contact form or sending their technicians an email. Regardless of whether it's the result of being dropped, a virus or just a worn-out drive, you'll need to describe the drive, tell technicians what its symptoms are and which files are most important to your company.
The company has offices in four locations – Pleasanton, California; Phoenix, Arizona; Edwardsville, Illinois; and Toronto, Ontario. Datarecovery.com is unique in that each office has its own Class 100 cleanroom that is as dust-free as the factory where the drive was made. After a little triage, they'll send you a prepaid shipping label to ship the drive in. When it arrives at one of Datarecovery.com's facilities, technicians give it a thorough going over, diagnosing the problem and providing a firm price for the repairs and recovery. On the downside, the company doesn't have mobile equipment to come to your site.
If the drive has a software problem, its contents are copied to a separate computer that is not connected to the internet. State-of-the-art recovery software scans the disk for broken links, File Allocation Table problems, corrupted files and other problems. At this point, all recoverable data is copied to a fresh drive. Datarecovery.com has had success with breaking through ransomware to liberate your data without sending bitcoins to Russia.
For hardware problems, like burned-out motors, damaged platters or worn read-write heads, the hard drive goes straight to one of the company's Class 100 cleanrooms. There, the drive is taken apart and each component examined, sometimes with a microscope, for damage.
The needed repairs are then made, reviving its contents. Datarecovery.com keeps a stock of 12,000 spare drives to take parts from. That means that the repairs won't be delayed by trying to find the right parts.
Once the hard work is done, the data is transferred to a fresh drive for return to the client. Datarecovery.com can return the original (damaged) drive along with the new one, destroy it securely or send it to the manufacturer for a warranty claim.
On top of traditional drives, the company can handle problems with anything that stores data, including solid-state devices, tape drives and RAID arrays. It is authorized to work with all the major hard drive and RAID hardware makers as well as Drobo's Beyond RAID spec.
Everything that Datarecovery.com does is subject to airtight security, and your company's data is never on a computer that's connected to the internet. The company performs annual SAS 70 certified audits.
A month after the data is returned to you, Datarecovery.com wipes your company's files from its systems.
In addition to its recovery service, Datarecovery.com can consult with you on improving your business's data infrastructure to make it more resilient and fault-tolerant. This includes full backups that negate the need for data recovery in the event of a drive failure. Datarecovery.com, however, doesn't sell drive service plans as insurance against drive failures and doesn't sell its in-house data recovery software.
Datarecovery.com can help with data forensics in legal cases where a drive has been damaged or with the extraction of evidence for a trial. The company has worked on high-profile lawsuits and criminal cases.
Customer Service
Datarecovery.com can be reached by phone between 8 a.m. and 7 p.m. (CST), Monday through Friday. Hard drives can be dropped off at all locations between 9 a.m. and 5 p.m., Monday through Friday.
Emergency support is available 24 hours a day, 365 days per year.
With its customer management system, Datarecovery.com technicians can see a project's status at a moment's notice. In addition to where it is in the queue and what the job will cost, they can see if it's waiting for any employee's attention. This separates Datarecovery.com from competitors and can provide extra reassurance to customers in search of professional, quick and efficient data extraction.
The company has an A+ Better Business Bureau rating and is on the Government Services Administration's list of approved contractors.
Image Credit: Getty Images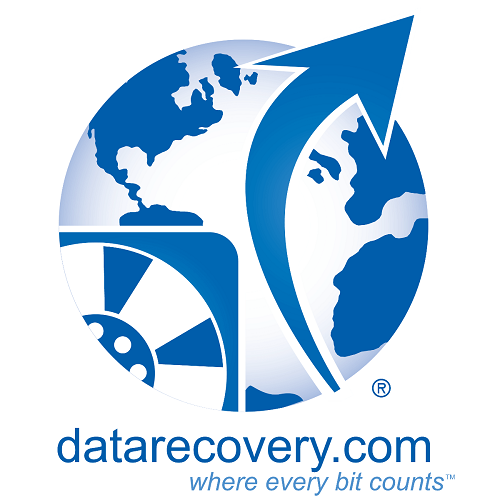 Datarecovery.com
The Verdict
Datarecovery.com has an excellent record in recovering lost or deleted files from all sorts of digital equipment – it's our choice as the best hard drive data recovery service.