Deputy Review
By Business.com Editorial Staff
Last Modified: October 23, 2018

Deputy image: Drag-and-drop features make it easy to set up schedules.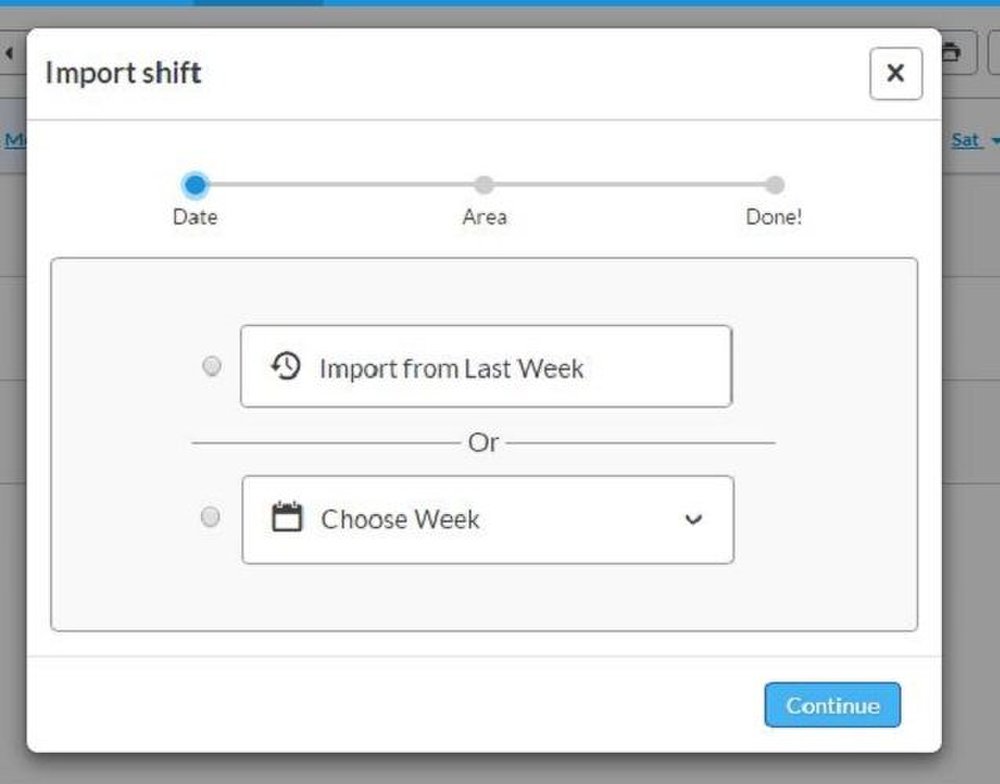 Deputy image: You can copy shifts from week to week rather than manually inputting them each time.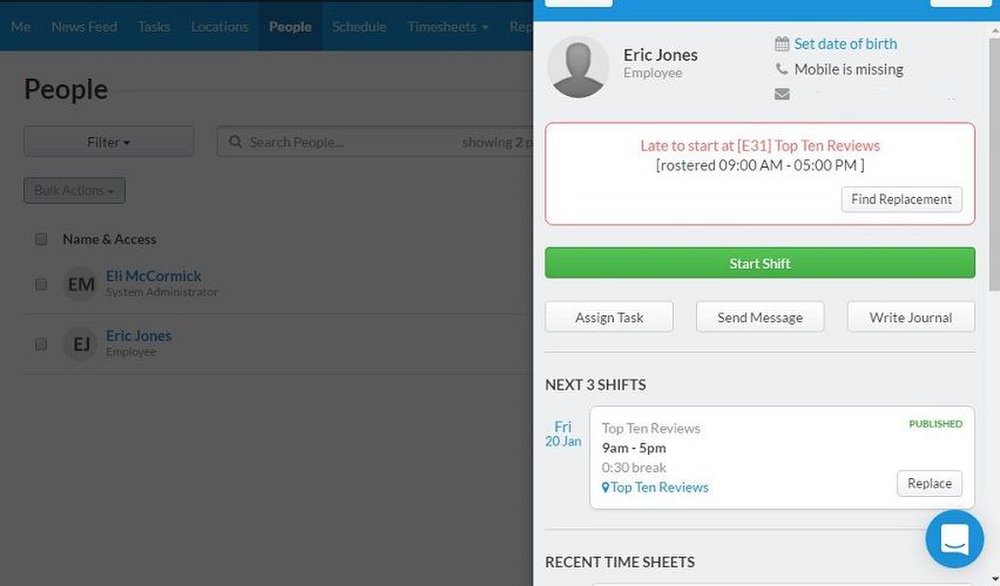 Deputy image: Employees can sign in for their shifts using a computer or mobile device.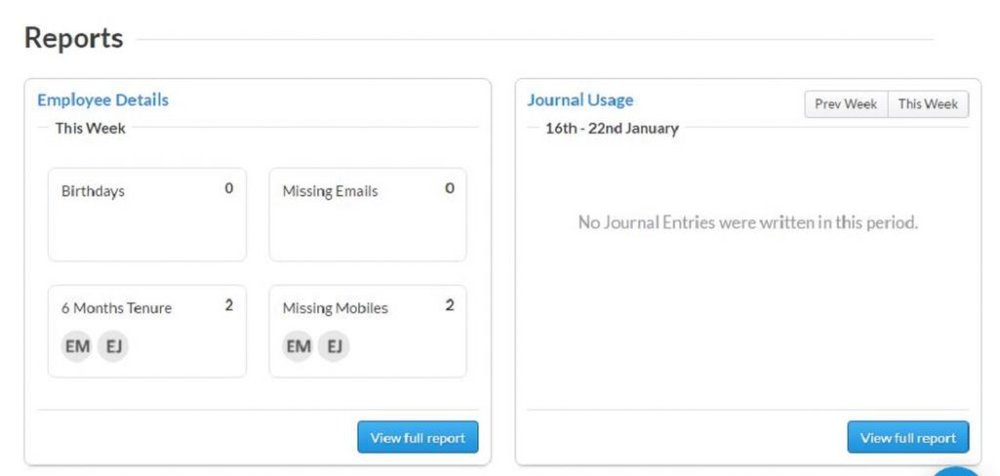 Deputy image: The reporting function helps you keep track of employee information as well as make notes about behavior or special circumstances.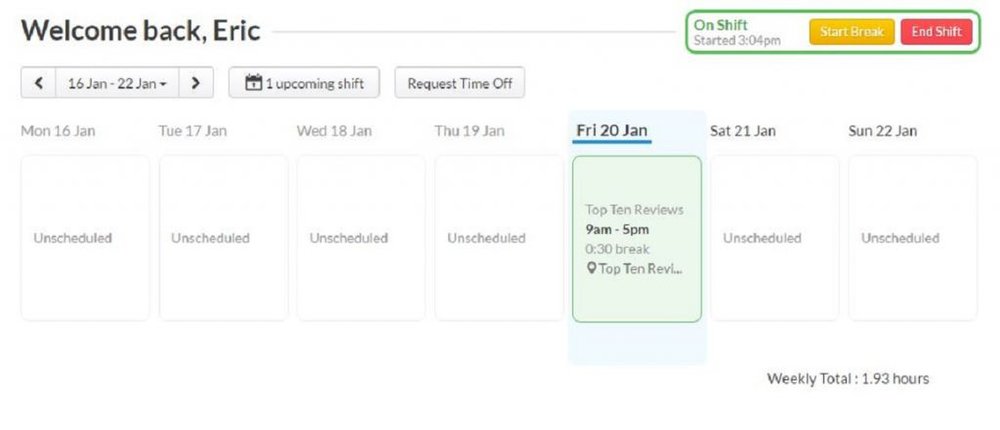 Deputy image: Employees can log in and see their shifts or request time off.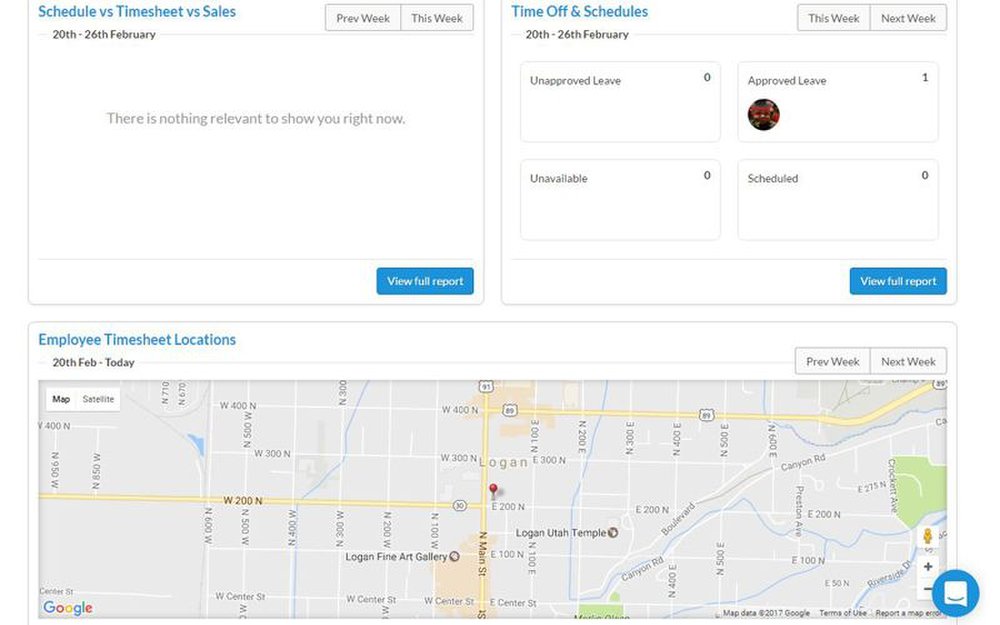 Deputy image: You can make sure everyone is where they're supposed to be in the reporting section, since the program tracks where your staff members clock in and out.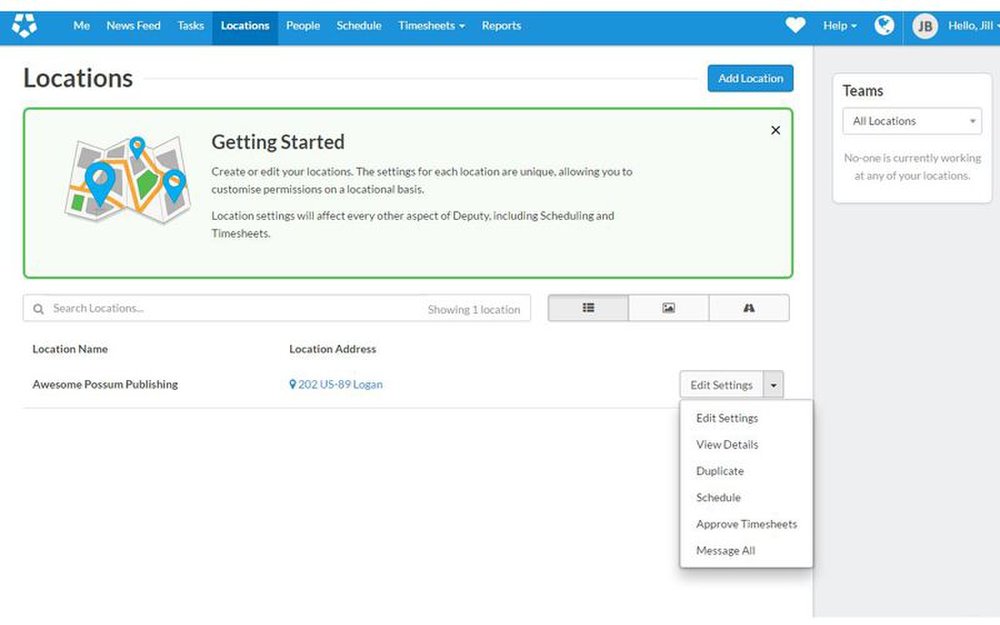 Deputy image: You can schedule your staff for multiple locations with the same account.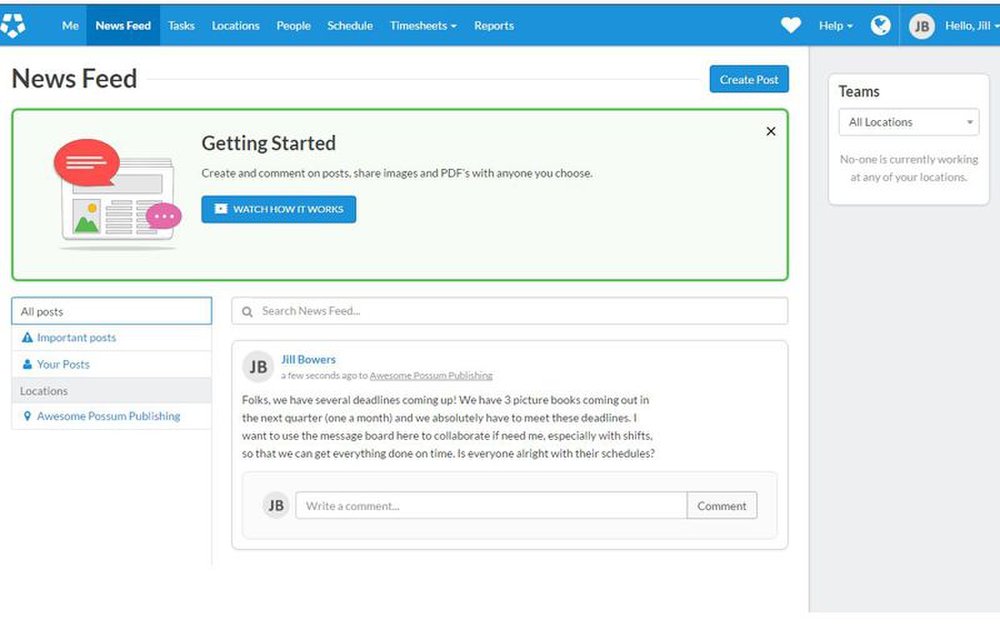 Deputy image: Communicating with your staff is easy with the news feed. You can message your entire team or your employees individually.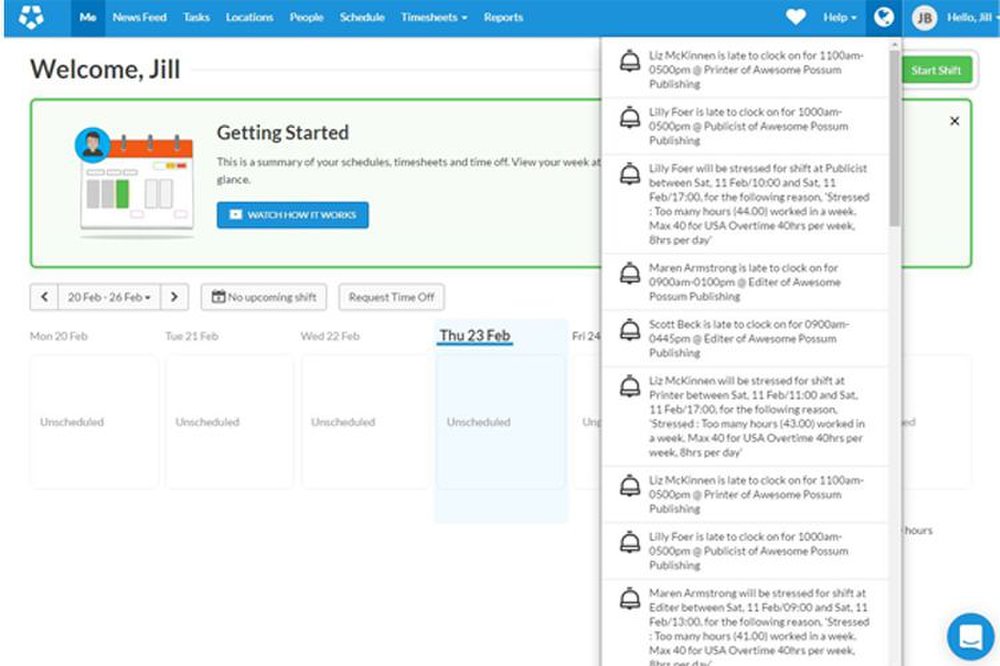 Deputy image: In-program notifications help you stay up to date with the activities of your staff.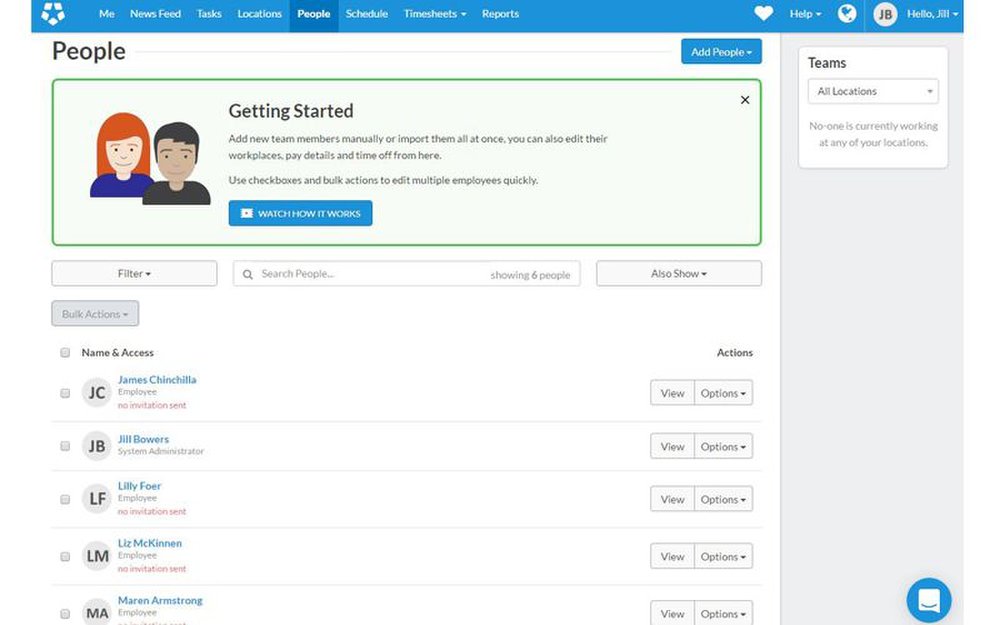 Deputy image: Setting up your employees in the program is easy. You can add them manually or import them from a spreadsheet.
Deputy provides some of the best employee scheduling software available. It's easy for both administrators and employees to use and has a comprehensive feature set for setting up your schedule and communicating with your staff. It also provides reports that can help you keep track of the money you're spending when you schedule your workers, and it has excellent customer support options.
In our review, we evaluated Deputy's Premium plan using its 30-day free trial. We tested how easy this software is to use from an administrative standpoint by creating a schedule (which was the same across all of the products we tested) and employee profiles and setting up the software generally.

This employee scheduler was one of the fastest and easiest to set up when our testers first signed up for it. While still being thorough and asking for details on your company, Deputy streamlines your setup process so that you can start working with the software quickly.
Deputy scored about average for how long it took our testers to create a schedule. Its system is easy to use and read, and our reviewers found the scheduling calendar simple to follow. You can customize color-coding to help you keep track of shifts and assign shifts to different employees as needed. Deputy does not allow you to publish scheduling conflicts, which can save you some potential headaches.
We looked for several features in all of the software we reviewed. Deputy has all of these features, including a time clock, a mobile app, and mobile alerts for you and your employees. You can communicate with your employees via an online, in-program messaging tool. Come payday, this work scheduling software can save you time, as it integrates with payroll software, including ADP and QuickBooks.
Deputy earned one of our highest scores for employee accessibility. We based this score off of how easy it is for an employee to view his or her schedule, set up and customize a profile, and request time off. We also considered the user interface experience of the software in this score. Deputy shone in this category, earning full points for nearly everything. Its only possible shortcoming is that it doesn't allow your employees to customize what notifications and alerts they receive, though you, as the manager, can sign them up for alerts yourself.
When employees log in to Deputy, they can easily see their schedules and request to swap shifts or pick up open shifts. These requests require your approval as the manager. Employees can also request time off and set their availability so that you can easily see when your staff cannot be in to work. Email reminders are available; however, SMS reminders are not.
As a Deputy customer, you have access to help if you come across any problems with the software. A knowledgebase and tutorials are available so that you can look for answers on your own. If you can't find what you're looking for online, you can reach out to a Deputy representative via email or live chat. While a support phone number is not listed on the company's website, a support number is provided in emails you receive from Deputy employees.
Five reports are available in this staff scheduling software, which is a bit below the average number of reports in our review. More extensive reporting is available in Deputy's higher-tiered plan, Enterprise.
The reports available in the Premium plan include attendance and labor cost reports. These can let you know the cost of each of your schedules so that you can make the most cost-effective schedules for your staff and your company. You can also customize your reports by day, time, employee and other criteria so that you get exactly the data you need.
Deputy's comprehensive feature set and easy-to-use interface make it one of the best employee scheduling software options available. While it doesn't offer as many reports as some of the other companies on our lineup, the reports it does offer are thorough and helpful. Deputy is great employee scheduling software to consider for your business.


Ready to choose your The Best Employee Scheduling Software of 2019? Here's a breakdown of our complete coverage:

Business.com Editorial Staff
The purpose of our community is to connect small business owners with experienced industry experts who can address their questions, offer direction, and share best practices. We are always looking for fresh perspectives to join our contributor program. If you're an expert working in your field – whether as an employee, entrepreneur, or consultant – we'd love to help you share your voice with our readers and the Business.com community. We work hard to only publish high-quality and relevant content to our small business audience. To help us ensure you are the right fit, we ask that you take the time to complete a short application: https://www.business.com/contributor/apply/ We can't wait to hear what you have to say!