DoctorDocs Review
DoctorDocs is a medical transcription service that doesn't require a long-term contract. Medical transcription costs are 10 cents per line with DoctorDocs, and there are no setup fees. The company offers a 10 to 15 percent discount if you buy blocks of transcription lines ahead of time. They come in blocks of 5,000 and 10,000 lines; the more you buy, the bigger the discount.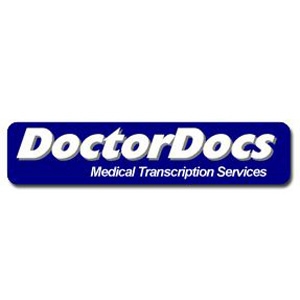 DoctorDocs
The Verdict
With no set-up fees and a fast STAT turnaround time, DoctorDocs is a fair consideration for a medical transcription service.
This service provides a toll-free number for dial-in telephone medical dictation, or you can use a handheld digital recorder. A transcriptionist then types the documents so they are ready to be proofread and delivered to you by the next business day. This service's other turnaround time options include a STAT turnaround time. With this option, documents are returned to your practice the next day before noon. You can also opt for an emergency STAT service where you can call the company and request a one-hour turnaround time. The service encourages reserving the emergency STAT turnaround time for special situations only, as it can be disruptive to the service's workflow.
Documents pass through two levels of quality control before delivery. Although the company offers accurate transcriptions and quick turnarounds, it does not offer three or more quality-control steps, as other competing services do.
DoctorDocs is HIPAA 5010 compliant and accommodates the ICD-10 coding system. The company meets the security standard of 128-bit SSL encryption to protect the secure transmission of private medical records.
This medical transcription service allows physicians to review and edit documents from a PC using IntraScripts, an online SaaS system. As soon as you send the medical dictation audio file, you can view the progress of each transcription in real time. The software also lets you search and retrieve files by patient name because each document is automatically and safely stored in an online database.
Since HIPAA does not allow you to send confidential patient information by email, the service's software includes a file-sharing feature that allows you to send documents back and forth within your office. The company delivers line-count reports for a completed document through email in a Microsoft Word document. Online billing is available so you can view a running history of your transactions. This helps you monitor your usage so you can stay within your budget.
The transcription service has a helpful customer service team that answers questions, even on weekends and evenings. You can access the service's support 24 hours a day.
DoctorDocs gives you a price discount for purchasing services ahead of time. The company makes it easy to manage transcription costs so you can stay within a budget. This medical transcription company includes software that lets you track your transcriptions from the moment the service receives a medical dictation. Overall, DoctorDocs's services include many great features comparable to other services on the market.
Image Credit: Getty Images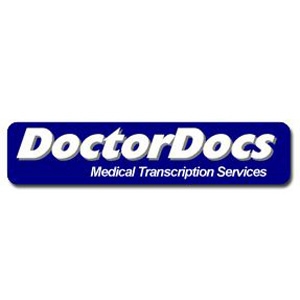 DoctorDocs
The Verdict
With no set-up fees and a fast STAT turnaround time, DoctorDocs is a fair consideration for a medical transcription service.

business.com editorial staff
business.com Member
The purpose of our community is to connect small business owners with experienced industry experts who can address their questions, offer direction, and share best practices.