Document Locator Software Review
Document Locator, the document management system by ColumbiaSoft, offers small businesses a way to go paperless, automate common tasks and establish a searchable archive of files in a central location. With Document Locator, users get access to the most essential document management tools like document imaging, classification and organization, plus useful features like workflow automation tools and features that make team collaboration more effective.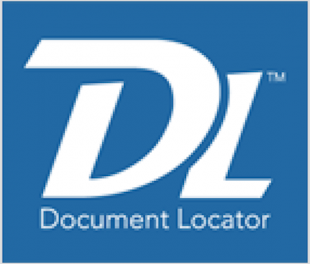 Document Locator Software
The Verdict
If you're looking for a document management system focused on increasing efficiency through the automation of common tasks, ColumbiaSoft's Document Locator is worth considering.
View all our recommendations for document management software on our best picks page.
Document Locator is competitively priced and doesn't skimp on features to keep costs low. It is a good option for small businesses needing an affordable, comprehensive document management system.
Pricing and Plans
Document Locator's licensing costs are among the lowest of the systems we evaluated. Here's more about its pricing plans:
Single user: $250 per user, per year (roughly $21 per user, per month.)
Desktop device: $190 per user, per year (roughly $16 per user, per month.)
Concurrent desktop: $390 per user, per year ($32.50 per user, per month.)
Concurrent web: $235 per user, per year (roughly $19.50 per user, per month.)
Additional fees apply for some common services. Most document management systems we reviewed included most or all their services in the licensing cost. Buyers might have to pay for cloud hosting services, for example.
Pros and Cons
Document Locator is a good choice for small businesses needing a low-cost solution that doesn't cut corners on features. It has most of the features we look for in this type of software, including workflow automation and collaboration tools that take document management to the next level. Unfortunately, the compatibility of its desktop client and on-premises server is limited to Windows operating systems only, and mobile upload of documents is nonexistent.
Pros
Ease of Use: Document Locator has a simple, neatly organized user interface that makes navigation easy. New users will quickly feel at home with its filing cabinet, drawer, folder approach, which works in Windows Explorer. PC users will immediately recognize the interface and adapt to it easily with little to no learning curve.


Competitive pricing: Document Locator offers an extremely competitive price point given its many features. The software is priced at one of the most competitive rates, even next to highly limited versions of other applications we reviewed – without skimping on features.


Comprehensive list of features: Despite offering one of the most competitive prices per user among the programs we evaluated, Document Locator maintains a relatively robust set of features that compete with more expensive software.
Cons
Limited compatibility: The primary drawback to Document Locator is that its desktop client and server architecture are incompatible with any non-Windows platforms. Additionally, Document Locator does not support mobile uploads of documents like many other document management systems, which is a useful feature that some small businesses might miss.


Added fees: Document Locator offers competitive licensing costs, but there are additional fees for certain services that are sometimes included with other systems. In addition to cloud hosting, plan on spending more for implementation services and training.
Features
Document Locator's strong point is its extensive features. In addition to core document management tools like document upload and imaging, you get features for task management, workflow automation and team collaboration. The most notable features include the following:
Document imaging and optical character recognition (OCR): Document Locator supports the upload and import of documents in multiple ways, plus document imaging and OCR function that automatically applies metadata and tags so your documents are easily searchable. Metadata also organizes documents in the appropriate folders and can be augmented by manual user entry. Documents can be imported via drag and drop functionality.


Task management: Task management tools allow managers to assign to-dos to specific team members, who are automatically notified. Managers are notified when assigned users have completed tasks.


Workflow automation: Similar to its task management features, Document Locator allows you to establish automated workflows that assign tasks to specific users depending on pre-determined triggers. Each user in the workflow is notified and reminded about to-dos they need to complete.


Collaboration tools: Document Locator includes version control, which allows you to monitor the complete history of a document from when it was uploaded to the system to its current version. A check-in/checkout function ensures that team members are working on the most current saved version of the document.
Audit log: The audit log keeps tabs on the lifecycle of documents and leverages that information to provide reports and insights about the way your organization interacts with the files stored on the system.


Integrations: Document Locator has a number of integrations with Windows, Microsoft Office, Adobe Acrobat and more. API integrations are available as an optional feature too.
Limitations
Document Locator's main limitations are that its desktop and server clients are only supported on Windows. (Sorry, Mac and Linux users.) In addition, it lacks mobile accessibility, barring users from uploading documents and files from their smartphones or tablets.
Moreover, the added fees for services (like cloud hosting) increase the price point of Document Locator in some cases. However, the already extremely competitive licensing rate offsets these added fees to some extent. For business decision-makers considering Document Locator, inquire about what's included in the licensing cost and what requires an additional fee.
Editor's note: Looking for a document management system for your business? Fill out the below questionnaire to have our vendor partners contact you about your needs.
Image Credit: Getty Images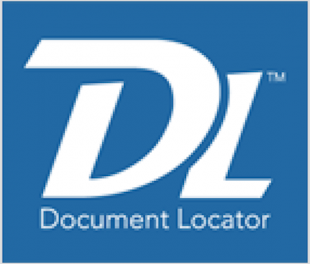 Document Locator Software
The Verdict
If you're looking for a document management system focused on increasing efficiency through the automation of common tasks, ColumbiaSoft's Document Locator is worth considering.

Adam Uzialko
business.com Staff
Adam Uzialko is a writer and editor at business.com and Business News Daily. He has 7 years of professional experience with a focus on small businesses and startups. He has covered topics including digital marketing, SEO, business communications, and public policy. He has also written about emerging technologies and their intersection with business, including artificial intelligence, the Internet of Things, and blockchain.