DocuShare Review
By Andreas Rivera
Last Modified: December 10, 2018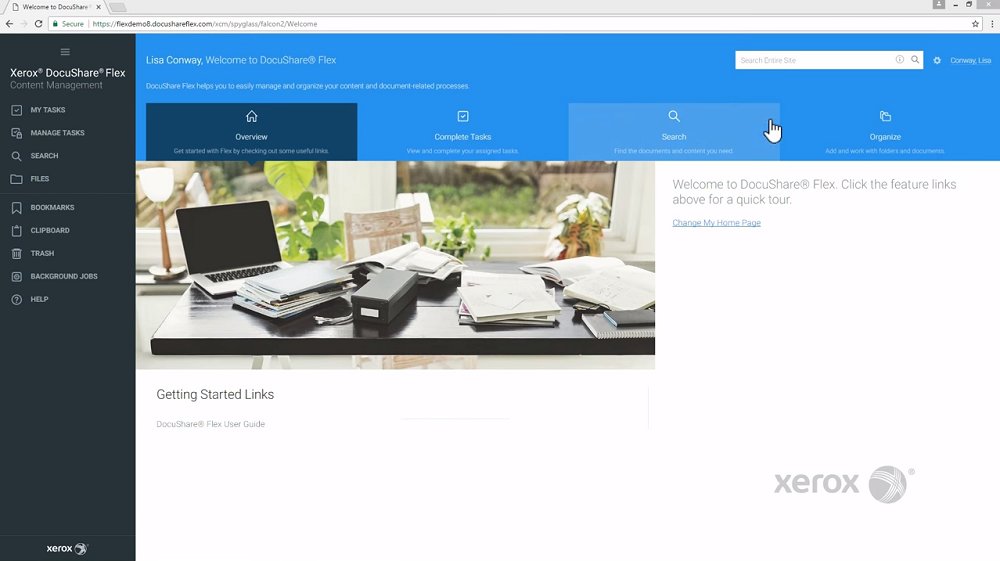 Xerox DocuShare's dashboard is simple, but it gives you quick access to the document database through the search function and the user's task list.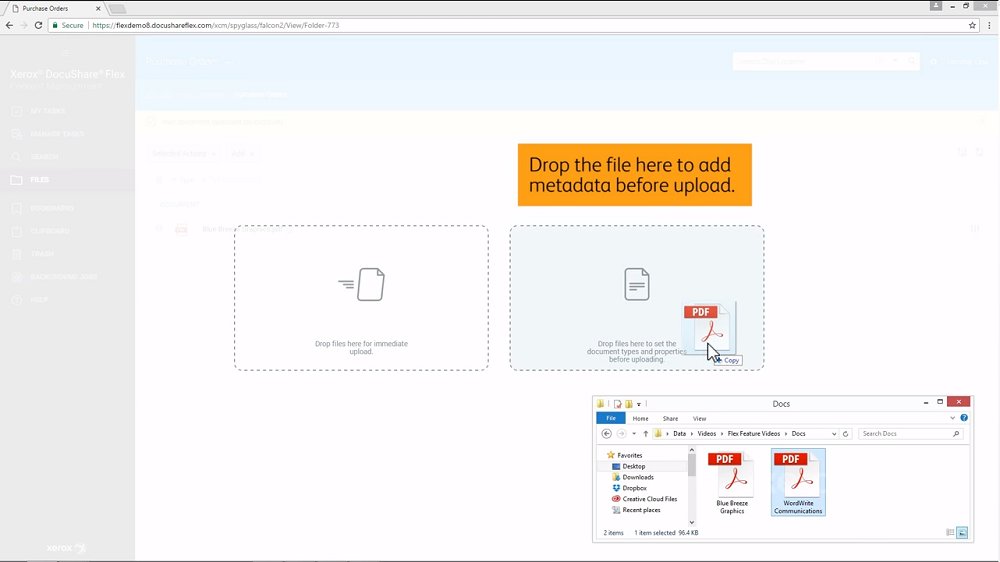 Xerox DocuShare allows users to input metadata to documents they import for better searchability.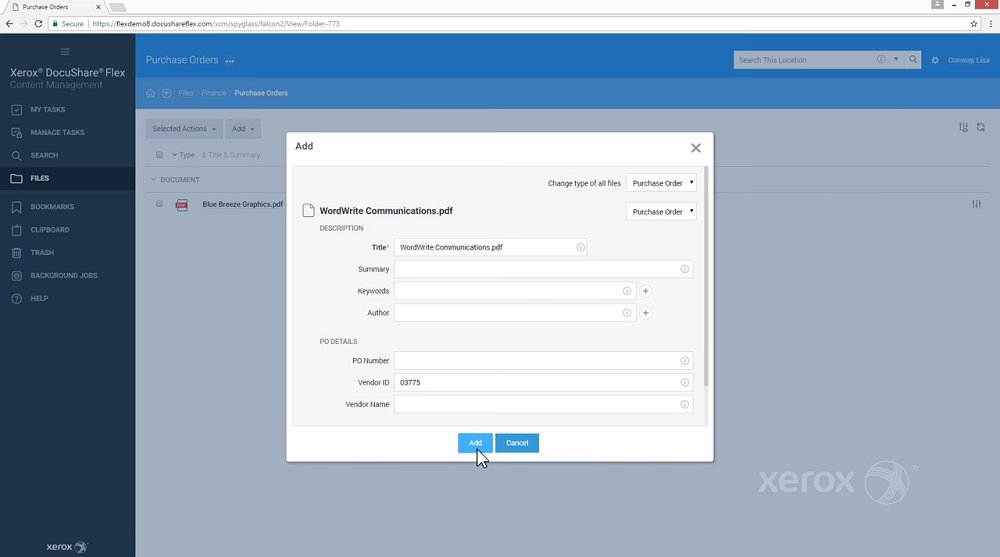 Xerox DocuShare's view allows users to add notes and other relevant information to a document as well as share it with groups of other users.
Xerox DocuShare lets you keep all of your company's files and documents in one centralized location. With this system, you can manage and create an automated workflow for content. The interface is user friendly with drag-and-drop capabilities, and its security, reporting, and auditing capabilities are designed so that information doesn't fall into the wrong hands.
This enterprise CMS stores a variety of file types and electronic data. When searching for information stored in this system, you can conduct a full-text search or use metadata. It is simple to upload documents with the software's drag-and-drop capabilities.

When you distribute content, you can set up automatic workflow processes. This means that when users are finished with documents, those files automatically go to the next authorized individual for review and/or approval. This prevents individuals from being bombarded with unnecessary files and safeguards documents from falling into the wrong hands. It helps streamline processes and ensure all correct individuals have the information they need to complete business-related projects. You can set notifications so that nothing is overlooked.
Xerox DocuShare offers digital capture capabilities. You can capture paper or digital documents and have them filed immediately into the correct folder. This system is compatible with mobile devices.
Users can provide feedback on files. In addition, they can communicate with other users through wikis or blogs. Versioning tools are available that allow you to view past versions of documents and prevent unwanted edits or changes.
This enterprise CMS will replicate your content to allow for fast retrieval of files should a disaster occur. This is a feature that not all enterprise content management systems offer. You can audit all user activities and view activity logs to ensure no one has access to content they should not view or edit.
The main service is an on-premises solution; however, Xerox offers a cloud-based system called DocuShare Flex. There is an Express version geared toward SMBs.
Xerox provides several support resources. You can reach representatives by phone and through email. Xerox lists training courses, a knowledgebase and a community forum for additional feedback and tips on its website.
Xerox DocuShare provides the basic features you need in an enterprise content management solution. Its auditing and logging tools further enhance this CMS solution. In addition, this software's ability to replicate content in the event of a disaster is a benefit especially for large businesses that can't afford to be sidetracked due to setbacks.

Ready to choose your Best Document Management Software? Here's a breakdown of our complete coverage:

Andreas Rivera
Andreas Rivera graduated from the University of Utah with a B.A. in Mass Communication and is now a staff writer for Business.com and Business News Daily. His background in journalism brings a critical eye to his reviews and features, helping business leaders make the best decisions for their companies.