DOSarrest Review
DOSarrest's Proxy Defense DDoS protection service is cloud-based offering convenient setup and protection against the most common types of DDoS attacks. Every client receives the same protection level and price with this service, regardless of whether they choose always-on or on-demand protection. While this mitigation service does not protect your hardware from DDoS attacks, its easy setup allows you to quickly add equipment to your IT infrastructure and begin protecting your site.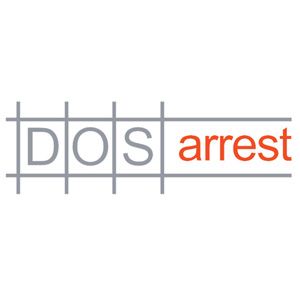 DOSarrest
The Verdict
You can use this effective DDoS mitigation service on demand or always on. The company offers the same protection level and support at the same price regardless of the service you need.
You can set up the service on any server at any location. You simply need to request a clean IP address from your internet service provider and disclose it to DOSarrest. From there, the service provider gives you a DOSarrest IP address that you point your domain to. This redirects traffic to one or more of the company's scrubbing nodes which then examine traffic and only send legitimate requests back to your server. By hiding your server from the internet and only allowing DOSarrest's system to communicate with it, you protect your server from DDoS attacks.
This DDoS protection service has a network capacity of 1TB. While this seems small in comparison to other mitigation services on our lineup, DOSarrest does not need as much bandwidth since it only filters TCP 80 (HTTP). All other traffic outside of port 80 never enters the network. The service also has a scrubbing capacity of 300GB per second and four data centers spread across the globe. Using a web proxy, the service can reroute traffic to these data centers for deep packet inspection, analyze it and, if it is legitimate traffic, send it back to your server. Deep packet inspection is only used as a proactive tool.
The service has several protective measures in place. One such measure is that DOSarrest analyzes attacks using their IDS engine and creates a rule-set to apply to your website as well as rate limiting. The service uses a common method of validating the client by presenting invisible premade challenges that are implemented seamlessly to your site. You also can use the vulnerability testing and optimization service to ensure your website's code does not have any deficiencies that make your site vulnerable to malicious hackers.
This cloud-based service offers unlimited mitigation services at a flat rate, which protects you from spiking prices when you are under attack. When monitoring your website, DOSarrest has their own network monitoring service, DEMS, that uses eight sensors distributed across the globe to make sure your site is performing like it should. These sensors, which are not connected to the DDoS protection nodes, check performance every 60 seconds. If there is a problem, the security operations center will manually investigate, rectify and notify the customer. The service provider offers 24-hours-a-day, 365-days-a-year monitoring.
DOSarrest has service-level agreements in place that guarantee specific services like 100 percent uptime for always-on protection. It also has a management dashboard so can access reports and see what is happening on your site. You also can configure your security or customize the mitigation and performance strategy. If you need to contact the service provider, you can use live chat, or you can email or call them. The website also offers an emergency number when you are under a DDoS attack and need immediate service.
DOSarrest is an established DDoS service that offers effective mitigation strategies to help prevent or mitigate a DDoS attack. Whether you want on-demand or always-on service, you pay the same price and receive the same level of protection. Using a proxy server, it keeps your server hidden from the internet and protects it from attacks of any kind.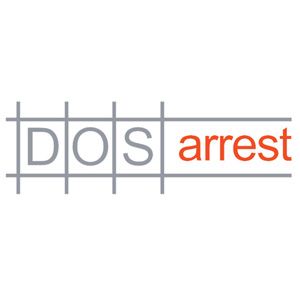 DOSarrest
The Verdict
You can use this effective DDoS mitigation service on demand or always on. The company offers the same protection level and support at the same price regardless of the service you need.

business.com editorial staff
business.com Member
The purpose of our community is to connect small business owners with experienced industry experts who can address their questions, offer direction, and share best practices.