Dragon for Mac Review
Mac users do not have the range of options PC users have when it comes to voice recognition software, but Dragon for Mac is a remedy for that problem. There are features that equal what we have seen in PC-geared software. However, this speech-to-text software's dictation abilities aren't quite as smooth as higher-ranked competitors. Yet it still outperforms most of the competition when it comes to accuracy and overall performance. It's also a great option if you have a Mac and want voice recognition software that can perform with some of the best out there.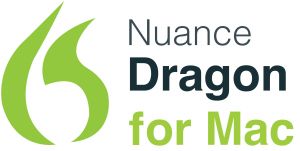 Dragon for Mac
The Best Voice Recognition Software of 2020
The Verdict
The software capably adapts the voice recognition features into the Mac format, and it lets you continue to dictate documents when you're on the go.
Voice recognition software is partly defined by its ability to follow commands that go beyond dictating text, and Dragon for Mac has the same ability as PC software. You can open and close programs such as Safari, Gmail, Outlook and Microsoft Word, and you can navigate and maximize multiple folders as you work on projects.
The software is just as quick at performing functions as others we reviewed as long as you are enunciating clearly and accurately with minimal verbal slip-ups. For instance, if you have programmed it to open a specific folder, it might have trouble following the command if you mispronounce one of the words or there are folders with similar names.
Like its PC counterpart, this software includes the PC Anywhere app that works with both iOS and Android devices. It syncs all of the preferences you have set to default in the software with those devices, so you can search the web, send emails and other tasks using your voice while you're on the go. This app allows you to import and export documents you dictate to and from popular cloud-based document-sharing tools from your iPhone.
Nuance, the publisher of Dragon software, does a thorough job of providing Mac users with PC-centric software features when it comes to commands. You can have it translate your speech and correct voice-to-text dictation just as easily. While this is the most accurate Mac software Dragon has yet released, it doesn't perform at quite the same level as the best Dragon PC software. With that said, its rate of accuracy outshines the vast majority of the competition.
You can dictate and edit a document quickly and easily once you have all of your preferences set up. Default preferences include things like programming the software to spell out one through nine and use numerals for 10 and up. Numbers are something the software will present inconsistently until you program it the way you want it.
Once you have it set up the way you want, you can navigate smoothly through a document. With a simple command like "insert before Steven Spielberg – the great Hollywood director comma." Or if you want to change formatting, you can command the software to "italicize The Road" or "all caps – get out – exclamation point." You can give such commands as you go or insert them after the fact. It's fun to use and you can edit as quickly as you can speak the commands.
Nearly every feature present in Windows-geared voice recognition software is included in Dragon for Mac. You can customize commands, create a voice profile and train the software to capture the subtleties of your accent and vocabulary. Also, a status icon conveniently lets you know the status of the microphone at any given moment. So if you are working from home, you won't, for instance, discipline your child and accidentally send it your friend in an email while dictating.
Another bonus with this software is its compatibility with Mac-based programs such as iPhoto and iMovie. It recognizes commands for those programs and remembers the steps you take to use them.
This software also has the advantage of voice transcription capabilities, which is not common in lower-priced software, as well as Bluetooth compatibility. This software will effectively transcribe content from any single speaker, whether it's you or someone else. As with any voice recognition program, however, the software will be less effective at deciphering recordings of meetings with multiple speakers or even interviews with two or more people. It is best suited for transcribing single-speaker recordings.
You can opt to get a software package with a Bluetooth headset included, but you'll have to pay a little more than with the basic package. Nuance is good about offering Bluetooth options with its Dragon software, but this is not the norm. With most voice recognition software, you will have to buy a microphone separately or use one you already have. Most laptops are now equipped with microphones, however, so if your laptop already has a microphone you simply have to link your software to your computer's mic.
The help and support from Nuance is typically top notch, and Dragon for Mac generally keeps that trend going. There are online tutorials and built-in ones to teach you the software before you begin using it. YouTube has a number of helpful and concise training videos that help you learn the program in depth so you move beyond a novice quickly, and you'll feel comfortable using it. The live chat is both on the company website and built into the software, so you have access to the Nuance help center during all business hours. Every time we contacted a representative, the person seemed to be respectful, on task and well versed in the software.
Dragon for Mac is almost entirely to the standards of its Windows counterparts. It has enough features to adapt the software well to your voice profile, and its commands can be specific and all encompassing. It will transcribe documents and let you extend its functionality to the road with an app that syncs the program to your iPhone. It could score a little better on its dictation accuracy score, but it still receives a strong recommendation from us.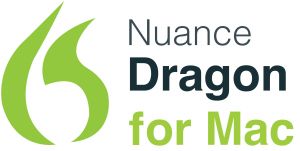 Dragon for Mac
The Best Voice Recognition Software of 2020
The Verdict
The software capably adapts the voice recognition features into the Mac format, and it lets you continue to dictate documents when you're on the go.
The purpose of our community is to connect small business owners with experienced industry experts who can address their questions, offer direction, and share best practices.