DriveSavers Review
For more than 30 years, DriveSavers Data Recovery has been restoring lost data with the expected thoroughness, security and speed that small businesses expect and deserve. The company can handle anything from a notebook drive gone bad to a burned-out RAID controller and has a specialty in Drobo BeyondRAID systems. Capable of fixing straight-forward software errors, DriveSavers excels at repairing broken drives and restoring their data in its cleanroom.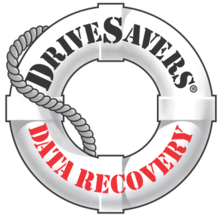 DriveSavers
The Verdict
With the ability to deal with a variety of failed data storage systems, DriveSavers Data Recovery lives up to its name by lifting data off damaged drives. It's a good choice for businesses that rely on their data.
View all of our recommendations for RAID Recovery Services on our best picks page.
Features
Regardless of whether it's a bad drive in a salesperson's notebook, important photos stuck on an SD card or a RAID array that's spitting out gibberish, chances are that DriveSavers can liberate the data and get you back in business. The company's technicians can not only restore data that's lost due to software errors, but the company can diagnose and repair hardware problems in its Class 5 cleanroom.
For drives that are accessible but damaged, DriveSavers first makes a complete copy and uses its powerful proprietary software to examine its data structure and what files are restorable. The company can work with all devices and operating systems to repair broken links, file allocation table problems, accidentally deleted files and clean a drive filled with malware. It can work with damaged encrypted drives and deliver the data in encrypted or open form.
Although it might seem hopeless, drives with seized or worn motors, bad read-write heads or even platter degradation can often be repaired. Technicians open the damaged drive in its Class 5 cleanroom that mimics the dust-free environment the drive was manufactured in. After Drivesavers technicians give it a thorough array of diagnostic tests, they can often fix the damage, lift the usable data off the drive and send it all back to you.
DriveSavers is authorized to do repairs for all the major drive and RAID makers, ranging from SanDisk, Maxtor and Western Digital to RAID devices made by QNAP and Buffalo. In other words, they can diagnose and repair all elements of a RAID storage system and can handle all the major RAID levels, as well as some oddball ones, like RAID 5EE.
The company specializes in restoration and repairs for Drobo gear that uses its BeyondRAID protocol. In fact, most new Drobo RAID devices include a three-month service plan with DriveSavers for software and hardware repairs and data recovery. After that, it costs $100 per year.
When done, the data is transferred to a new drive and returned with the broken one, but DriveSavers doesn't send out the recovered data over an FTP site for quick delivery. It can be encrypted if you like.
Everything DriveSavers does occurs in a secure environment. It is certified as a SOC Type-II facility for high-security work and is compliant with HIPAA regulations. DriveSavers can comply with chain of custody protocols, and after the recovery work is complete, the company wipes all your data from its servers.
DriveSavers has been recovering data for 34 years and has an A+ rating by the Better Business Bureau. It is approved by the Government Services Administration for this work.
Services
The company will go to great lengths to retrieve your company's data, including remote repairs of software errors, like corrupted or deleted files. Unlike Secure Data Recovery, DriverSavers does not have portable equipment to do hardware repairs at your facility.
While the company doesn't sell Windows and Mac software for extracting data from mildly damaged drives, it does have an iPhone and iPad app. The program not only can estimate how much storage space you'll need for a RAID setup, but it has device simulators for a variety of storage hardware failures.
The company does digital forensics for trial electronic discovery and the recovery of data thought to be lost due to broken drives or deleted files. This can help with potential criminal behavior and lawsuits.
Pricing
With headquarters in Novato, California, DriveSavers operates its Class 5 cleanroom onsite. All of DriveSavers' work is transparent. After a phone call to discuss the damaged data, the company provides an estimate that the repair costs will not exceed. They send you a prepaid Federal Express shipping label to ship the drive in. If you're in a hurry, they can dispatch a courier to pick up a drive with chain of custody certification.
There are three levels of DriveSavers service that rise in cost based on how quickly you want the extracted data. Its Economy service takes five to seven days, and work is done during normal business hours. The Standard service is done on a rush basis. Finally, DriveSavers' Priority service is performed 24/7 until the work is done; it is, no surprise, the most expensive.
The typical case of a drive with worn heads can usually be done in 24 hours under priority service and costs between $700 and $2,700. What data is retrievable depends on the damage. If no data is recovered, there's no charge.
DriveSavers has a service plan that adds a layer of warranty protection to your data. At about $14 a year for a new drive, DriveSavers will restore and repair it in the event of a failure. The service is also sold through Newegg's online store. On the downside, DriveSavers doesn't offer consulting services to help a small company build a bullet-proof storage system.
With a state-of-the-art cleanroom, trained staff and the right tools, DriveSavers can do exactly what its name implies: recover data from broken hard drives, regardless of whether it's from a broken notebook or a RAID array. In other words, it can keep a data disaster from putting you out of business.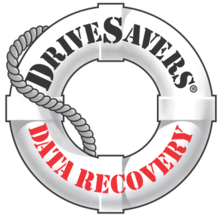 DriveSavers
The Verdict
With the ability to deal with a variety of failed data storage systems, DriveSavers Data Recovery lives up to its name by lifting data off damaged drives. It's a good choice for businesses that rely on their data.
Brian Nadel
business.com Contributing Writer
Brian is a technology writer based north of New York City. He writes stories for Business.com, Tom's Guide, ComputerWorld and Scholastic Magazines. He is the former editor-in-chief of Mobile Computing & Communications magazine.