Duda Review
By Skye Schooley, business.com Writer | Updated Feb 24, 2020
As our pick for the best design software for mobile websites, Duda is a great choice for any business owner who wants an affordable way to build a mobile-responsive website. The platform is easy to use, whether you are a novice or professional web designer. It has excellent features, like unlimited storage and bandwidth, drag-and-drop elements, and mobile-responsive templates. Businesses that need online store capabilities can easily add on a Duda e-commerce solution. You can create a website with Duda risk-free by signing up for a 14-day free trial.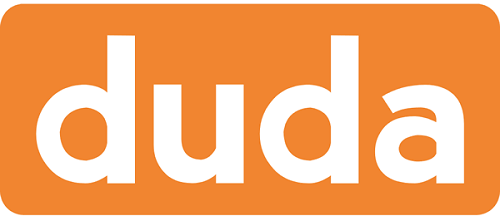 View all our recommendations for website builders and web design services on our best picks page.
Duda Website Builder Pricing and Plans
Businesses and entrepreneurs can access Duda's website design software risk-free. The 14-day free trial let you test out the features of the Team plan, with no credit card required. Accounts canceled in the first 30 days are automatically issued a full refund; if you cancel after that, any refund requests must be made within 60 days of cancellation.
Here's a breakdown of each of Duda's plans.
Basic
Cost: $14 per month billed annually, or $19 month to month
Includes: One website, sites hosted on AWS, email support, HTTPS encryption and multi-language capabilities
Who it's for: Individuals who want to create a basic personal website
Team
Cost: $22 per month billed annually, or $29 month to month
Includes: Everything in the Basic plan plus chat and phone support, your brand and logo on every part of the platform, and access to team and client management features
Who it's for: Companies that want to grow their business with a fully functional website
Agency
Cost: $74 per month billed annually, or $99 month to month
Includes: Everything in the Team plan, eight websites, priority support, dynamic pages connected to customer data, extensible widget builder and robust API
Who it's for: Businesses that need multiple sites with advanced functionality
E-commerce Add-ons
E-commerce capabilities can be added to each plan for an extra fee. The Standard e-commerce plan (100 products) is $7.25 per site per month, the Advanced plan (2,500 products) is $19.25 per site per month, and the Unlimited plan (infinite products) is $39 per site per month.
Duda Features
Duda has a host of useful features, including its own e-commerce solution. The features make it easy to create impressive, mobile-responsive websites.
Templates and Customization
Duda's website builder is customizable and easy to use. It guides you through the setup process, allowing you to choose from many mobile-friendly templates. Once you select a template, you can edit the design to match your branding and begin adding pages. As you work, you can switch between desktop, tablet and mobile phone view. If you're a novice web designer, you can drag and drop elements, import images, and change the formatting and color scheme all very easily. If you have coding experience, you can customize the HTML.
Web Hosting and Domain Names
Duda websites are hosted on Amazon Web Services (AWS). Hosting is included with every paid Duda plan. The Team and Agency plans come with custom branding and domain capabilities as well.
Storage
There is no limit on how much storage or bandwidth your site can use. This is great for websites that have a lot of videos or images.
Analytics
The Team and Agency plans include white-label statistics, analytics and email reports. These features allow you to track how your site is performing and where it's lacking. It can take up to 24 hours before you start seeing stats for your published sites.
Mobile Responsiveness
The flexibility of Duda's mobile responsiveness is something many of its competitors lack. As soon as you purchase a Basic, Team or Agency plan, it's entirely up to you whether the websites included in your plan are mobile only or completely responsive. This customized feature allows you to set up your website to best suit your intended audience.
E-commerce
Duda offers e-commerce capabilities, but they are add-ons to the standard website builder plans. This lets you pick both the website builder plan and the e-commerce plan that best suits your business. The Standard e-commerce plan is $7.25 a month per site for 100 products, the Advanced e-commerce plan is $19.25 a month per site for 2,500 products, and the Unlimited e-commerce plan is $39 a month per site for infinite products. The site, font style and look imitate your main website to be uniform with your brand.
Pros of Duda
There are several great features to take advantage of when using Duda to build a website, a primary one being its mobile responsiveness. When creating a website, you can access an industry-specific template and edit it in different viewing modes. You can view the most recent version of your site in desktop, tablet and mobile format – either separately or all at once. You have the choice to make your website primarily mobile or responsive to your consumers' devices.
Creating a website with Duda is extremely simple – especially if you have a team doing the creation. Duda allows users to collaborate on template and website creation. You can also set user permissions and control with the client management tab. This is great for businesses that have clients or multiple people working on the website creation.
Cons of Duda
Although Duda has many great advantages, it has a couple downsides to note. For starters, we did not find a free starter plan option. It does offer a 14-day free trial for users to test out the services, but those seeking an entirely free website builder will have to look at other options.
Also, since the customer support is tiered, businesses that choose a minimal plan may find it lacking. Basic plan users only have email support; Team plan users have email, chat and phone support; and Agency users have full-service priority email, chat and phone support. Although this is not a dealbreaker for most, it may be an issue for Basic plan users who need immediate assistance.
Customer Support
Duda has a wealth of information under its resources tab for those who wish to learn more about building websites. It shares success stories, a blog, webinars, marketing materials, a fulfillment channel, a developer portal, a help center and product updates. In the help center, you can find resources with a search bar or by category (website builder, account and billing, developer portal, product updates, marketing, users and permissions, and white-label features).
When we tested the free trial, a live chat opened with a demo tutorial video. The tutorial was helpful for learning the basics of building a site. When we contacted a support representative for assistance, they were friendly and accommodating.
Image Credit: demaerre / Getty Images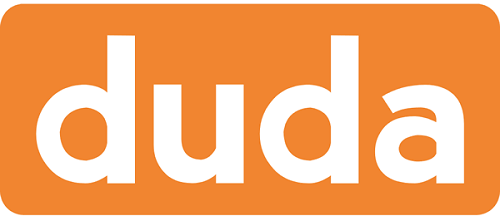 Skye Schooley is an Arizona native, based in New York City. She received a business communication degree from Arizona State University and spent a few years traveling internationally, before finally settling down in the greater New York City area. She currently writes for business.com and Business News Daily, primarily contributing articles about business technology and the workplace, and reviewing categories such as remote PC access software, collection agencies, background check services, web hosting, reputation management services, cloud storage, and website design software and services.