Eclipse PPM Review
Editor's note: Upland Software provided us with additional security information after the original review was published. New information will be considered when this product is next reviewed.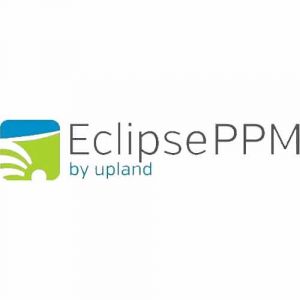 Eclipse PPM
The Verdict
Eclipse PPM is one of the better online project management solutions to help you achieve strategic alignment across multiple projects.
Eclipse project portfolio management (PPM) is offered by Upland Software, which provides other work management software applications designed for organizations and professionals. First and foremost, this is one of the best applications we reviewed for managing project portfolios, and it includes advanced project prioritization and forecasting tools. In terms of PPM, its abilities are comparable to Daptiv or Genius Project. If project portfolio management is what you are seeking, this application might one worth exploring.
While speaking with Eclipse representatives, we learned the online software supports 30,000 total users and experiences an impressive 98 percent renewal rate. It includes access to 300 to 400 in-house implementations and 100 project indicators. According to the company, the minimum number of users the software supports is five and the average is 50, but some companies use over 1,000 licenses. While many of its customers are in the IT industry, the product supports other markets, including the healthcare industry.
While this project management software's security is not as high as some of the others, this does not mean your data is not secure using this service; it just doesn't have some of the specific certifications and features we looked for. For example, it is not lSO 9001 or 27001 certified, but it is SOC 2 certified. We were sent documentation about its data center and security, so we can relate the following security protocols are in place: All communications are secured using VeriSign Extended Validation (EV) SSL Certificate, full bare-metal backups are performed daily, the data center is PCI-compliant, and the data center is physically secured 24/7.
In terms of securing project information, such as discussions or issues, you can establish permissions at the project level rather than per discussion item, which in most cases should be satisfactory. When we asked about audit trails, we were told for major occurrences this is a possibility, which, again, should be satisfactory for most. Since it supports clients in the healthcare industry, the software offers methods of securing project data, such as access control and configurable dashboards.
We attended the orientation and tested the administration and team member tools. It should be noted that the demo version is not the same as your own configured version. The demo is shared, so you cannot add new users or create custom fields, but you get a good idea about how the software works. We found the software to be relatively simple to use when compared to the other programs we reviewed. You can enter data in multiple ways, which speeds processes up. For example, you can enter project data by email, mobile devices or desktop.
When our testers evaluated the team member tools, they found it inconvenient to download Silverlight first before they could use the test environment. When testing the software, you should take into account that your team will not have access to the mobile version, notifications, email digests or online help, so their experience is limited. But again, the demo version can give you a helpful idea of what is possible to accomplish using Eclipse PPM.
If your team utilizes Agile planning and sprints, Eclipse PPM is not the project for you; however, it supports the Waterfall method. Unlike most PM systems, this one tracks non-project time so you can manage other work that needs to be completed not tied to a specific project. Tracking non-project time and work can also help you avoid overscheduling your resources.
Eclipse PPM provides interactive Gantt charts, project templates and a capacity planner to help you plan projects. In terms of the basic planning tools, it provides most of the features we sought out, including generic resource management, custom field support, a workflow engine and support for the critical path method.
If you need to manage a large volume of projects, Eclipse PPM is a suitable solution. This application is designed to provide exceptional project portfolio management, which includes complex multi-project overviews, colored health indicators, running actual vs. total budget reports, and progress indicators. This PPM tool supports 100 project indicators, which means you can configure the system to prioritize and rate projects based on numerous indicators, including custom fields. It provides a variety of chart report options, and the dashboards are customizable.
Some of the fields you can manage and sort include closed risks, issues added and risk scores. Project alignments you can use to help you prioritize your projects include planned efforts, budget, expenditures and realized benefits. All reports can easily be exported to Excel. If you want to learn more about the dashboard, Eclipse PPM offers a 43-page report that explains the management features with helpful screenshots.
While Eclipse PPM provides most of the basic project execution and monitoring tools we looked for, we found one feature particularly interesting, especially for team members, and that is the email digest. Using this feature, your team can stay up to date and add comments straight from your email rather than having to log in to the PM system. From this email digest, you can view approvals, issues, risks, tasks and project activities easily.
Other features include issue and request tracking, document management and timesheet tracking. Of course, the system allows you to configure alerts, run ad hoc reports and monitor project heath. Since this PM solution is targeted toward designers, it does not include built-in proofing tools.
Eclipse PPM offers extensive training and implementation support. After you sign your contract, you will receive worksheets to help your team define processes and project goals, so some of the legwork will be done before their team arrives onsite for two or three days of training. After initial training, company representatives work with you remotely for two to three weeks, tweaking and fine-tuning your system's configurations. By week four, the trainers begin teaching team members and executives on how to use the system. After implementation, account managers follow up every three months and provide assistance as needed. Its trainers teach out of Toronto, but are available to be onsite anywhere. Web-based training and online user guides are also available.
While Eclipse PPM does not offer integration services, meaning its developers don't build custom integrations for you, it offers nearly 400 prebuilt options. One such available integration is an add-on for Excel that allows you to manipulate data using the familiar and powerful Excel environment. If you want to create your own custom integration, APIs are available at no additional charge.
When it comes to delivery, Eclipse PPM includes the features we were looking for, including a wide variety of reporting options. It can run quick reports to show you if you have any open items or issues that need to be addressed before closing out a project. It also provides financial reports you can export to other programs. In fact, this software includes access to 400 implementations. Using these implementations, you can connect to a wide variety of business products.
Eclipse PPM online project management software is especially suitable for those who need to manage project portfolios. It includes adept tools for analyzing and prioritizing projects. If you can benefit most from a PPM-type solution, this is one worth considering.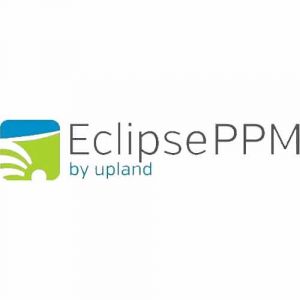 Eclipse PPM
The Verdict
Eclipse PPM is one of the better online project management solutions to help you achieve strategic alignment across multiple projects.