eFax Review
By Adam C. Uzialko
Last Modified: May 20, 2019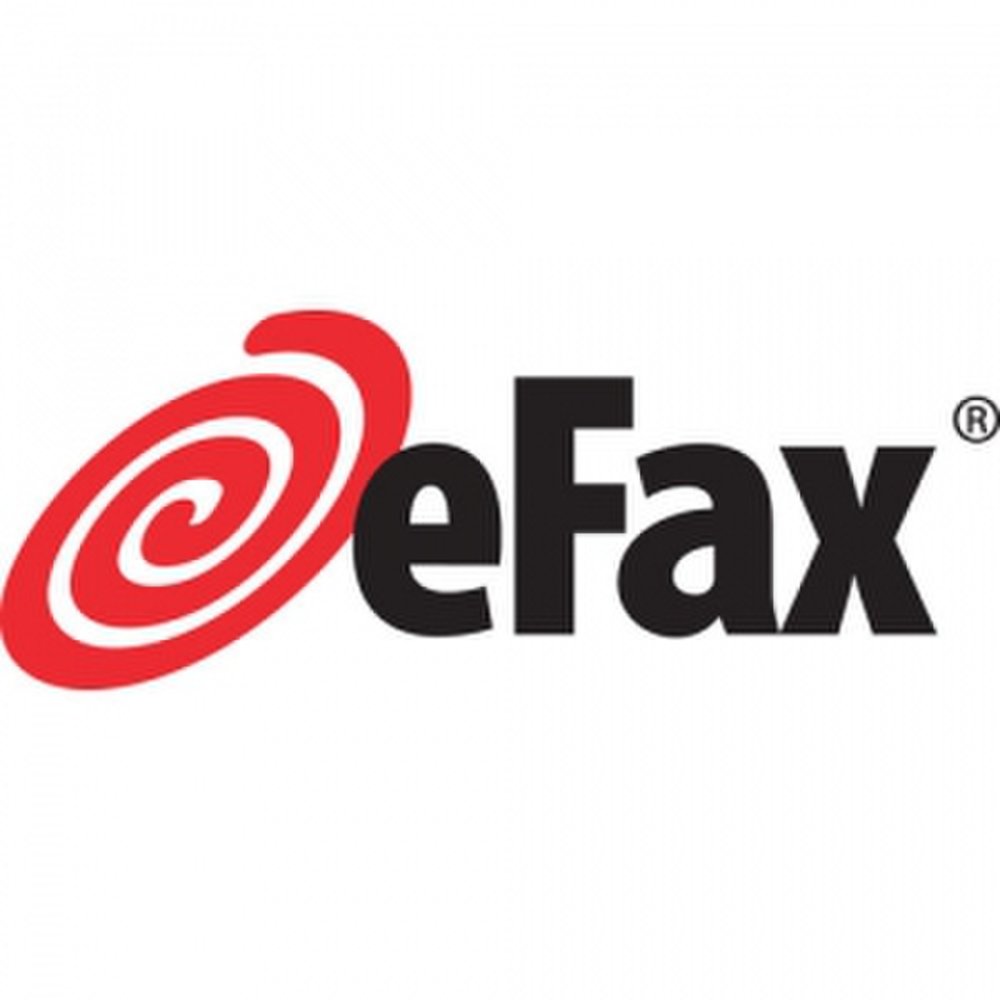 eFax lets you easily send faxes from any internet-connected device, whether you're at your desk or on the go.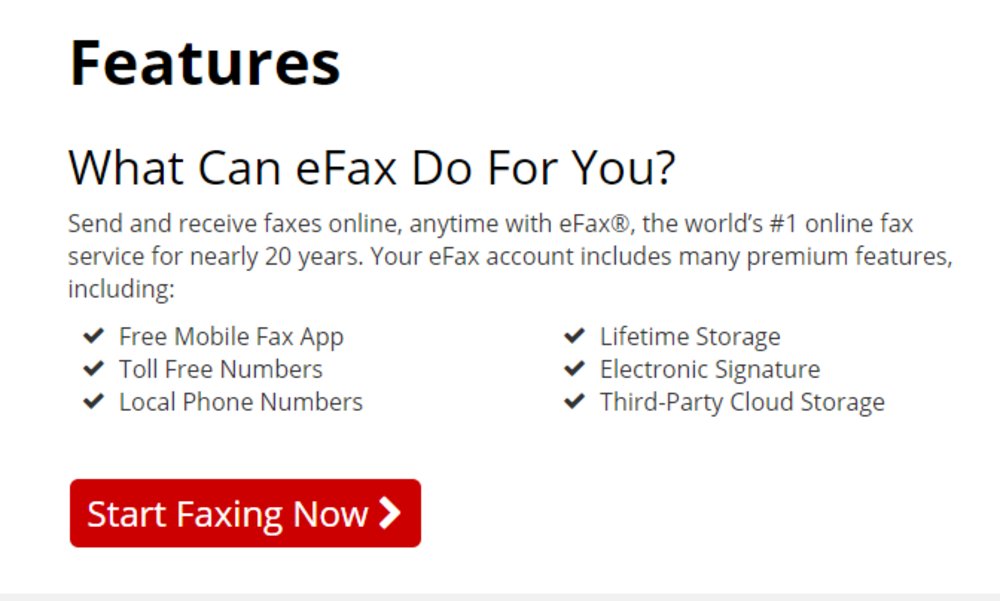 In addition to its free mobile app, eFax offer premium features like local and toll-free numbers, lifetime cloud storage and e-signatures.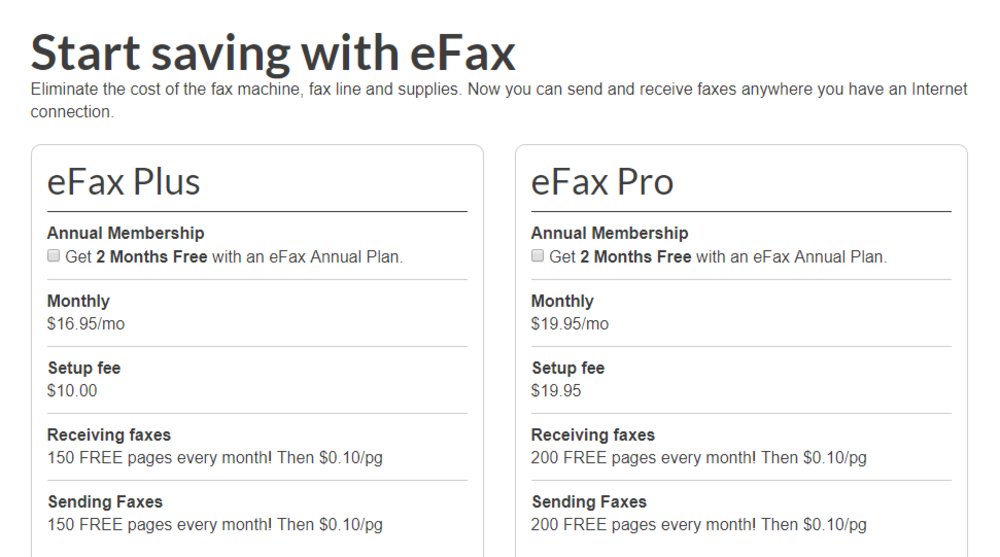 eFax's two plans, Plus and Pro, offer a discount on the regular monthly price when you sign up for an annual membership.
eFax is an online fax service that supports both incoming and outgoing faxes. It does not offer as much bang for your buck as comparable services do; however, its versatile functionality and user friendliness make it a popular choice. If you need assistance, you can contact eFax through email, live chat and phone support. The website also has a help center with FAQs, tutorials and other resources.
To view all our recommendations for online fax services, visit our best picks page.

Pricing
eFax provides two plans to choose from: eFax Plus and eFax Pro. The Plus plan provides 150 pages of incoming faxes and 150 pages of outgoing faxes per month, while the Pro plan gives you 200 pages of each. The service charges 10 cents per page sent or received over your faxing limit, which is more than some of the other fax software services on our lineup charge. There is also a one-time setup fee for each plan.
You have the option to sign up for either plan on a monthly or annual basis, with a discount if you sign up for the annual membership. The service provides both local and toll-free numbers and international faxing. For large corporations or users with heavy needs in faxing from computers, eFax provides enterprise solutions.
Features
Using eFax, you can send faxes from email, the online portal or a mobile device. When you use this software, the service sends and receives faxes as email attachments, or you can use the online version and upload files you want to send and then fax them from the online portal.
The mobile version uses the cameras on iOS and Android mobile devices to send faxes. Simply take a picture of the document in the app and fax it as an image file. Alternatively, you can attach a file to a mobile fax and send it that way. eFax's mobile app is free to account holders and allows you to manage faxes on the go. We found that eFax's online platform and mobile app are both easy to navigate and use.
eFax's standout features include a digital signature option, file sharing and unlimited storage of your faxes for as long as you use the service. The digital signature tool allows you to create a signature that you simply drag and drop into documents. This means that you can reduce your paper waste by never having to print documents to sign them. You can also send a fax to multiple recipients at once, which can save you time.
Drawbacks
Despite eFax's appealing features, including mobile apps, flexible access options and unlimited document storage, isn't the most cost-effective fax service we reviewed. eFax has also suffered from mixed customer satisfaction reviews, specifically regarding its billing and difficulty canceling service.

Ready to choose your The Best Online Fax Services of 2019? Here's a breakdown of our complete coverage:

Adam C. Uzialko
Adam C. Uzialko, a New Jersey native, graduated from Rutgers University in 2014 with a degree in political science and journalism and media studies. He reviews healthcare information technology, call centers, document management software and employee monitoring software. In addition to his full-time position at Business News Daily and Business.com, Adam freelances for several outlets. An indispensable ally of the feline race, Adam is owned by four lovely cats.