eMaint Review
By Business.com Editorial Staff
Last Modified: December 18, 2017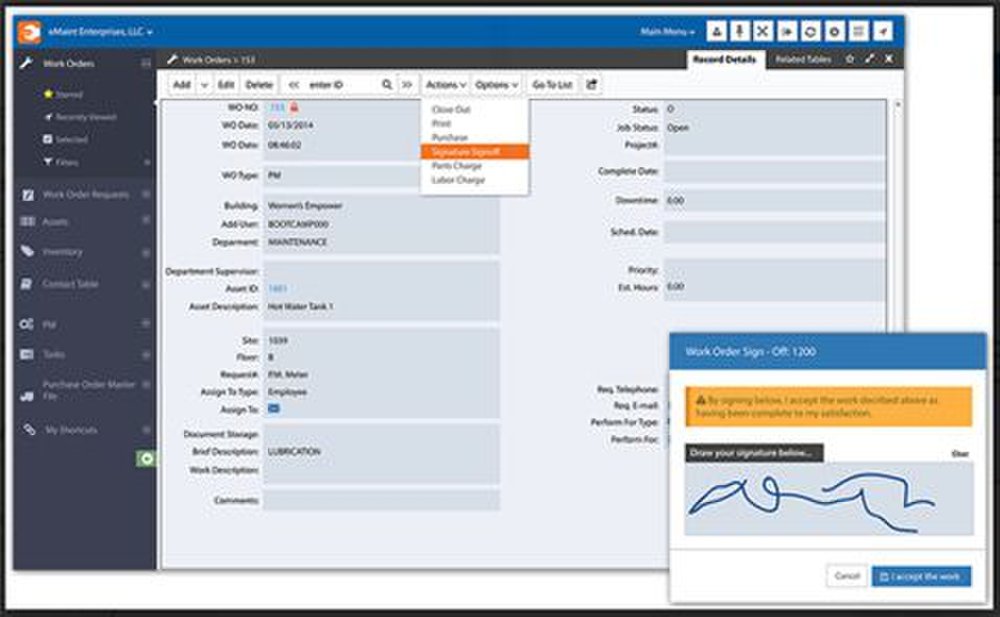 You can ensure work orders are approved by signature only.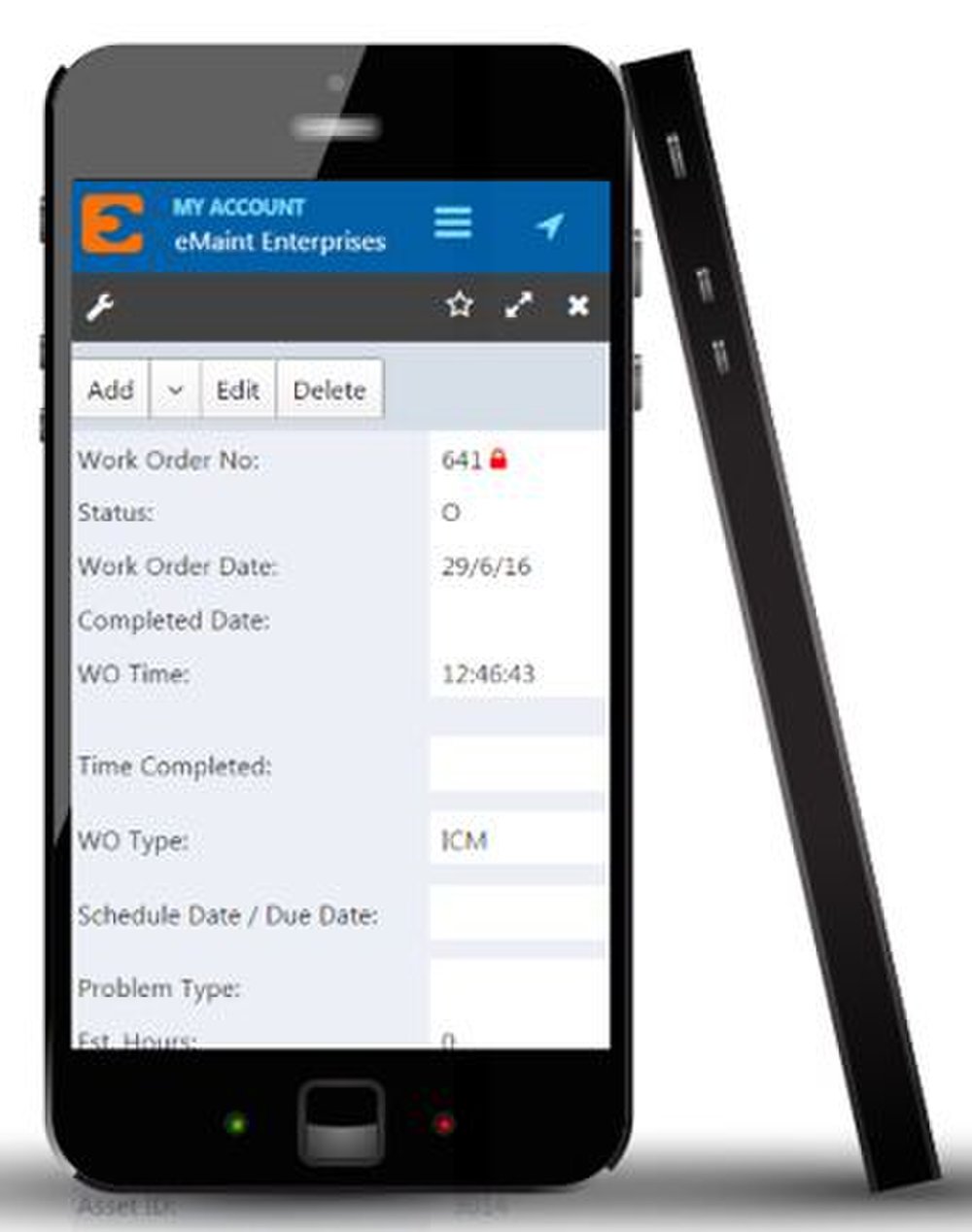 This maintenance management software works on mobile devices so you can access work orders and inventory lists without having to return to your office.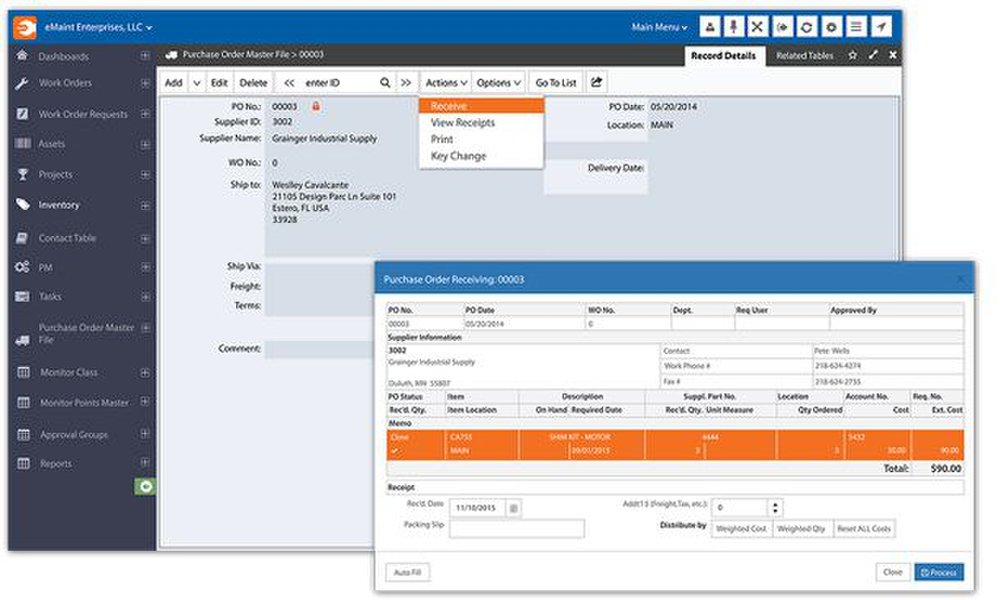 You can keep track of purchase orders with this CMMS.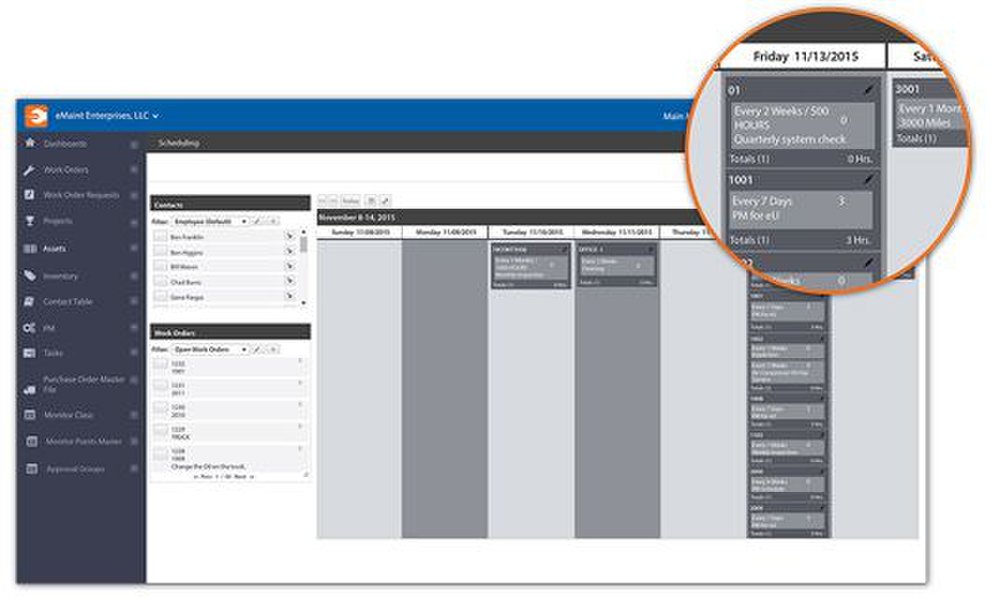 This CMMS helps with preventive maintenance by setting up future maintenance schedules and including them as tasks on calendars.
Computerized maintenance management system eMaint provides extensive tracking capabilities, preventative maintenance options, work order tools and work schedule features. Additionally, you can customize this software so you can easily track and view the data you need. It's a web-based application so you don't have to worry about any hardware or installation problems. In addition, it features drag-and-drop capabilities as well as extensive search and filtering tools that make it a user-friendly solution.
You can upload warranty information, meter readings, equipment specification and documents, such as equipment manuals, images or other important asset-related information. One standout feature is the ability to generate barcode labels for an asset. Not many similar applications offer this feature. In eMaint, you can make work order request forms available on your company's intranet, making it easier for employees to send requests. You can also customize your work order layouts with the information you need. You can route work orders to assigned individuals and send notifications when work orders have been approved, completed or even rejected.
When tracking work orders, you have several features to capture the information you need. All work orders can be tracked within the facility management software as well as the labor, costs and parts needed. Additionally, you can enter preventative maintenance tasks into the system. You can schedule maintenance tasks and customize the schedule to work with your facility's daily, weekly or monthly schedule.
This CMMS also lets you track all of your purchasing and receiving orders. You can manage several inventory locations and even track the costs of items. Additionally, you can track all items you have in stock or those that need to be purchased.
One highlight of eMaint is its ability to track work schedules. You can create work order schedules for your employees. This scheduling feature allows you to modify the schedule as needed and even view all work orders that are assigned and unassigned on the calendar for easy scheduling.
Dozens of reporting options are available. You can create your own reports or use one of the preloaded reporting options. You can set security settings on your reports so they are private or in a read-only format.
A mobile solution is available. Within the app, you can create, open and approve work requests. You can review work orders, track inventory, locate assets and more. This allows you to manage your facility, even while away from the computer. It makes it possible for you to have the information you need readily accessible at all times. Additionally, the mobile app allows you to enter data using your voice – using your phone's speech-to-text function, which saves you time as you walk your site.
Maintenance management software eMaint is easily one of the best maintenance management systems available. This application allows you to customize the system so it meets your needs and makes your job easier. You have the ability to track your assets, work orders, inventory and more. You can also create extensive reports and access the CMMS with your mobile device.
Ready to choose your Best Maintenance Management Software? Here's a breakdown of our complete coverage:
Business.com Editorial Staff
The purpose of our community is to connect small business owners with experienced industry experts who can address their questions, offer direction, and share best practices. We are always looking for fresh perspectives to join our contributor program. If you're an expert working in your field – whether as an employee, entrepreneur, or consultant – we'd love to help you share your voice with our readers and the Business.com community. We work hard to only publish high-quality and relevant content to our small business audience. To help us ensure you are the right fit, we ask that you take the time to complete a short application: https://www.business.com/contributor/apply/ We can't wait to hear what you have to say!