Engine Yard Review
By Matt D'Angelo
Last Modified: January 24, 2019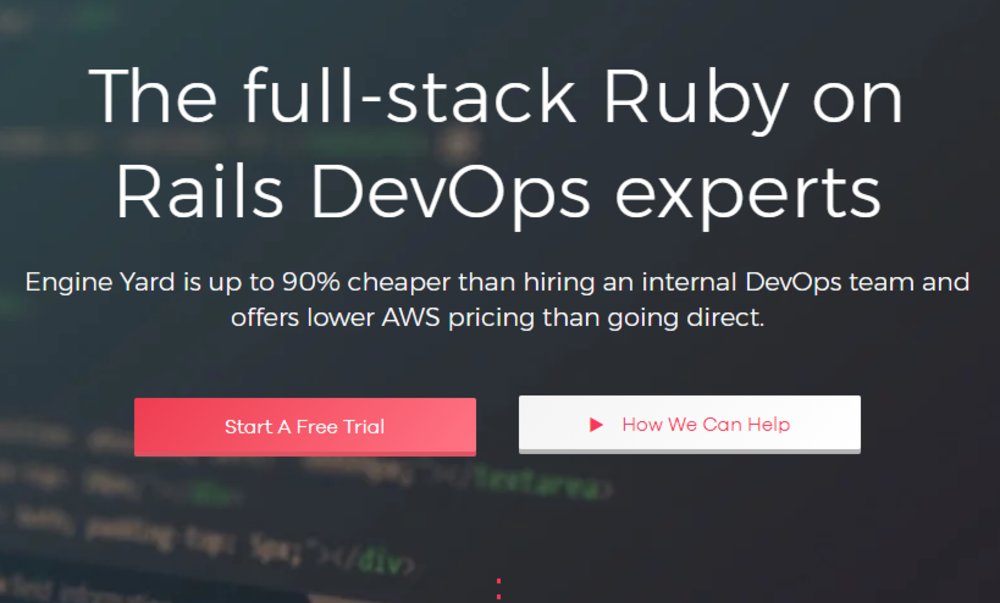 Engine Yard bills itself as "full-stack Ruby on Rails DevOps experts," and promises to save up to 90 percent on internal DevOps costs.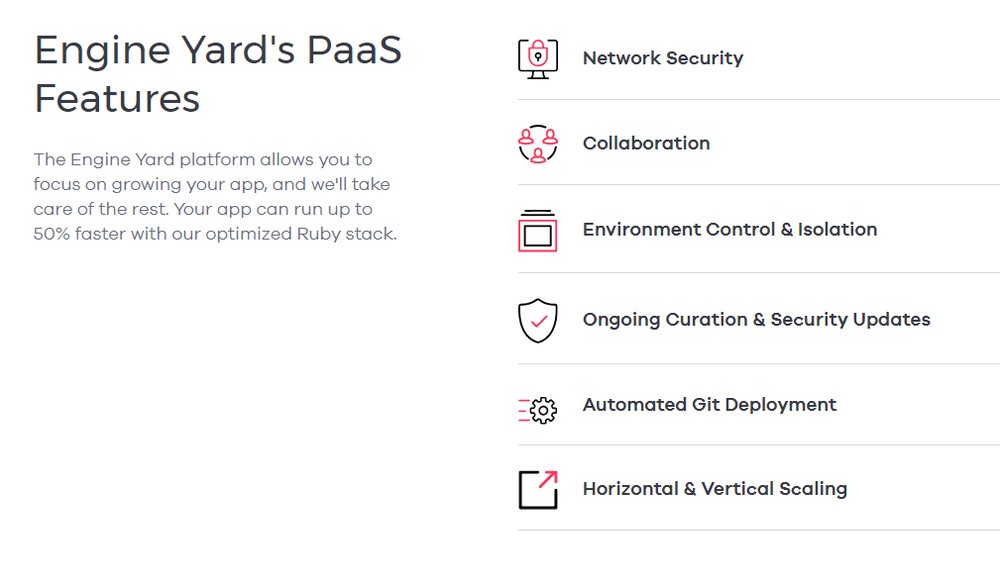 Network security, collaboration, automated git deployment and scaling are just a few of the features you can expect from Engine Yard's platform.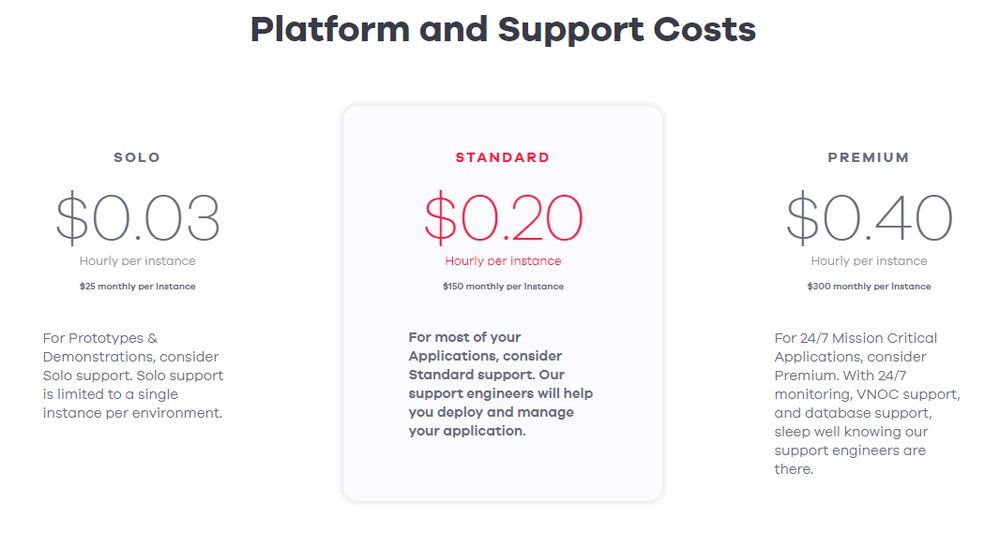 Engine Yard offers three different support levels with pricing based on Instances. The highest level, Premium, offers 24/7 monitoring and support for your mission critical applications.
Engine Yard provides standardized open platforms that run in the Amazon cloud. This PaaS is designed to help you get your platform up and running (and keep it running) without getting in your way. If you need to customize a configuration script or use a deployment hook, you have that option. Not everyone may need, or want, this level of control when working with a PaaS, but it is there for those who do.
To view all of our recommendations for cloud computing services, visit our best picks page.

Engine Yard is designed for web application developers using Ruby on Rails, PHP and Node.js who want the advantages of cloud computing without all of the responsibility that comes with operations management. Engine Yard customers can deploy instances in eight Amazon regions using normal, high memory and high CPU instances.
When a customer starts an instance in Engine Yard, multiple software components are configured and started according to their particular needs. Engine Yard has a non-proprietary approach to their stack, which builds on their version of Gentoo Linux. In addition to Ruby, PHP, and Node.js, the stack includes HAProxy load balancer, Nginx and Rack web servers, Passenger and Unicorn app servers, as well as MySQL and PostgreSQL relational databases.
Engine Yard does not have a Better Business Bureau page, but it scored 3.9 out of 5 stars on Facebook reviews. The company's customer service and sales teams were helpful when we reached out to discuss Engine Yard's features. They didn't try to push a commitment from us and instead informed us quickly on the various level of services offered.
Pricing
The pricing model used by Engine Yard is similar to Amazon's "pay-for-what-you-use" model. At the low end, a small instance with 1 ECU, 1.7GB RAM and 160GB of non-persistent storage costs $0.05/hour. A high memory XL instance with 6.5 ECU, 17.1GB RAM and a 64-bit architectural processor is $0.33/hour. At the high end, a 26 ECU, 64.8GB RAM, and 64-bit architectural processor non-persistent storage costs $1.09/hour. There are several other configurations available as well.
Pricing information is available here and here. If you use additional Amazon services, such as S3 storage or reserved IP addresses, then Engine Yard will pass on Amazon's charges plus a 20 percent fee. As an incentive to try the PaaS, Engine Yard offers 500 hours of free service that can be spread out over six months. Engine Yard also provides a 10 percent discount on some AWS services.
Services
Your Engine Yard subscription includes the following:
Languages and server-side technologies: Engine Yard supports Ruby, PHP, Java, Rails, Node.js.


Back-end support: The value of Engine Yard rests more with orchestration and management than with providing software components. The value-added services start with VM configuration and imaging, configuration management, resource optimization and automated scaling. Engine Yard takes care of key operations tasks, such as performing backups, managing snapshots, managing clusters, administering databases and load balancing. Best practices in IT management require procedures in addition to these day-to-day management tasks. For example, operating systems should be hardened and software components should be scanned for vulnerabilities. These kinds of operations are managed by Engine Yard as well.


Database integration: If you want a managed service for an application not supported by Engine Yard, you might find what you need from one of the add-on services available through the PaaS. For example, if MySQL and PostgreSQL don't meet your database needs, you have the option to work with several vendors providing MongoDB, Riak and Hadoop data services. If you need additional performance management tools, you have the choice of application management, load and performance testing, user management and log management services.


Support: Pricing includes standard support, but a premium support option is available as well. Standard support includes phone support, access to community forums, assistance with upgrades and configurations, and database administration support. The premium support plan includes all the features of the standard plan plus application analysis, proactive monitoring and response to alerts, 24/7 production emergency support and a 99.9 percent SLA. Premium support costs $150 per month, plus a charge based on monthly usage. Additional details on premium support are available here.
Drawbacks
Engine Yard provides developers with a lot of control for a PaaS, which may be good or bad depending on your needs.


Matt D'Angelo
Matt D'Angelo is a staff writer covering small business for Business.com and Business News Daily. After graduating from James Madison University with a degree in journalism, Matt gained experience as a copy editor and writer for newspapers and various online publications. In addition to his writing and reporting, Matt edits articles. He reviews small business services, including PEOs, small business loans and GPS fleet tracking services. He's been with Business.com and Business News Daily since 2017.