eStudio Review
eStudio, produced by Same-Page, is used by a wide variety of small and midsize businesses for managing projects. Currently, this online project management service supports over 11,000 customers. According to the company, its client list includes government agencies, non-governmental organizations, international franchises, medical businesses, research groups, schools and architectural firms.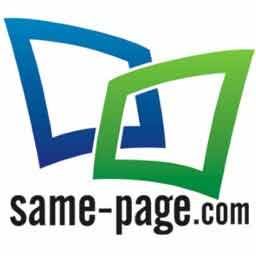 eStudio
The Verdict
Because eStudio has generous allowances for the number of software users within an organization, it is a good option for businesses with numerous contributors and stakeholders. However, if you work with a lot of data, you may need to upgrade to a larger data allotment.
This service is available in five versions, ranging from a minimum of five users to an unlimited number of employees that can use this project management tool. Data allowances range from 50MB to 1TB. The service does not limit the features available in each version, and training is provided free to customers. In addition, eStudio does not charge extra for different types of user licenses. Discounted contracts are available for longer contracts and for paying in advance.
New features in this version include risk management tools, project activity streams, WebRTC technologies (web real-time technologies) and a few new reporting options. The risk management tools allow teams to assess the risk magnitude of projects and possible threats, and many of these tools can be accessed on your smartphone.
eStudio provides managers with traditional project management tools as well as innovative technologies for communicating with team members in ways compatible with modern work environments. Creating projects using eStudio is simple, and it supports project and milestone cloning, so you can replicate past project scenarios for new projects; you won't need to waste time reinventing your successful processes.
Project managers can easily manage availability and schedule resources. Task-load charts make it simple to see who is doing what, when, and how many projects have been assigned. Since eStudio supports unlimited users, you can also manage external, generic and physical resources. You can even use the calendar tool to schedule conference rooms and physical assets, like a company car.
As you go through the demo, you might notice the admin dashboard has been updated since eStudio published its last round of screenshots, many of which date back to 2009. However, the new interface is much cleaner and streamlined than the previous version. We mention this because you won't want to base your opinion of this software on the images you'll see online – you'll want to check out an actual demo. During our test, it was simple to create projects, run reports and manage contacts as well as perform other routine project management tasks.
Our testers found routine tasks simple to complete but remarked they wished there was a search tool in the help section. Overall, they reported that routine actions, such as creating tasks, adding comments to tasks and logging time worked, were simple to do. Without any prior training, most were able to complete their list of tasks within a few minutes. The mobile version, however, they found too cluttered, stating they'd instead prefer an app, even with limited functions, over a cross-platform version on a small phone. Also, the app's interface is more suitable for a tablet or standard laptop or PC screen than a smartphone.
eStudio works with Microsoft products such as Outlook and Microsoft Project and has import and export tools for other applications. This online project management software is not browser-dependent; you can log in from any device using any browser. You can also log in using your mobile devices.
The software provides free training to admins and team members via webinars. If you need assistance by telephone, you can call the company between 8 a.m. and 8 p.m. Eastern time, or you can connect with representatives via Skype. Other support options are limited; the company does not yet provide multi-language support or APIs.
This project management service can manage requests, issues, risks, bugs, change orders, reporting, archiving and budgets. Gantt reports support drag-and-drop functions, and change alerts are automatically sent to related users. Milestone changes also feature drag-and-drop tools. eStudio can compare projected budgets to actual ones. It supports the critical path method and can create baseline reports.
eStudio has excellent collaboration tools for team members, externals and clients. Team members can share calendars, bookmarks, discussions and workspaces, and interact via live chat. Quick comments can be left using the program's discussion tools, and team members can add threaded comments to files. Same-Page, the manufacturer, even offers integrated web conferencing for a low rate. eStudio also allows users to administer polls, manage RSS subscriptions, and create presentations, wiki topics and private forums.
The program utilizes security protocols to help keep your data secure. It supports SSAE 16 and ISO 9001 protocols. Its servers are located stateside and include backup generators, climate-controlled rooms, 24-hour security guards and dually secured doors. Georedundant backups are performed regularly.
To keep data and proprietary data secure within your organization, you can configure access levels per user. Should an issue arise in the course of a project, you can create an audit trail to help you discover and/or document activities. For those who would rather manage their own security, the system can be installed on the premises.
The program includes tools to help you deliver the best product or service to your clients or stakeholders. Using custom forms, you can create a scenario that gathers any type of information you need to track a project, and it offers end-of-project reports. You can utilize tracked report information for realizing and integrating lessons learned from past project to streamline future project processes. It can create team performance reports, search for open-ended tasks and issues, and relate financial information to help your team close out projects.
This project management system can help you manage multiple projects, and it includes technologies for prioritizing work. You can communicate with clients and stakeholders to ensure everyone is on the same page. In addition, stakeholders and team members can participate in the risk-analysis process. The software can help you identify potential project threats, and it includes approval-tracking technologies. While it does not includes project scoring per se, it can help your team spot potential problems rather easily.
eStudio is a flexible solution that can be configured to support a wide range of businesses. Since it supports unlimited users, it is capable of providing permission-based access for external team members and shareholders affordably. Free training and customer support is a nice bonus.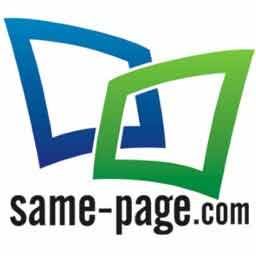 eStudio
The Verdict
Because eStudio has generous allowances for the number of software users within an organization, it is a good option for businesses with numerous contributors and stakeholders. However, if you work with a lot of data, you may need to upgrade to a larger data allotment.