FaciliWorks Review
By Business.com Editorial Staff
Last Modified: December 18, 2017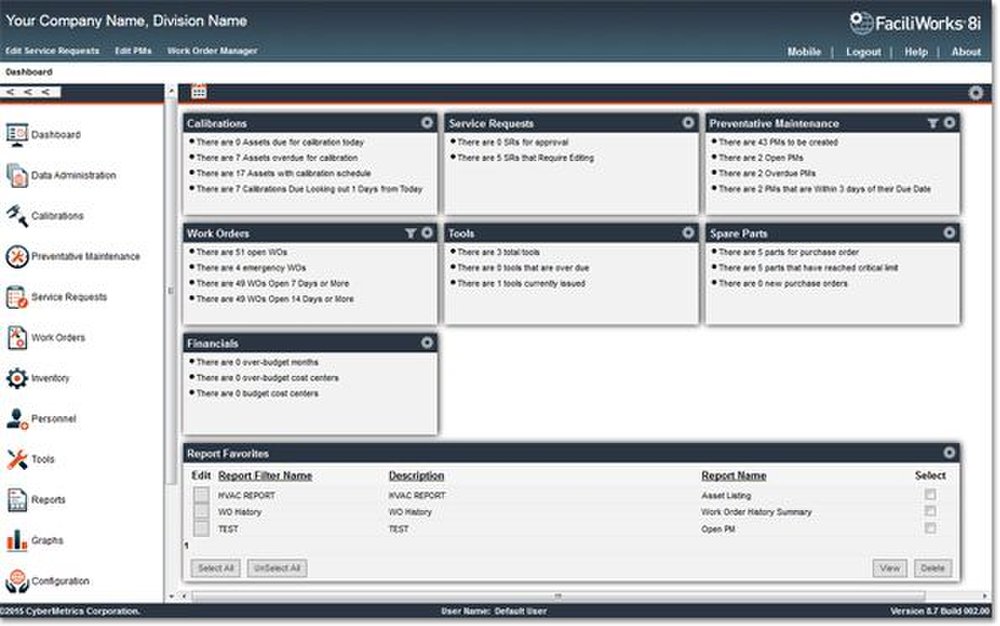 You can see an overview of new work orders, service requests, preventive maintenance schedules and more from the dashboard of this CMMS.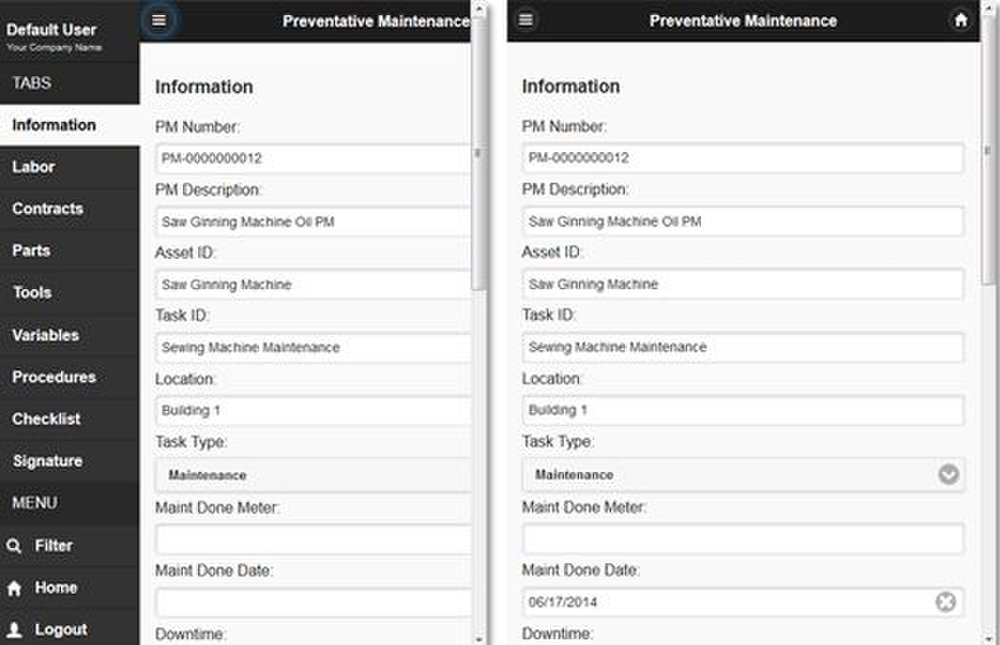 The mobile version of FaciliWorks gives you access to all the same features as on your desktop computer.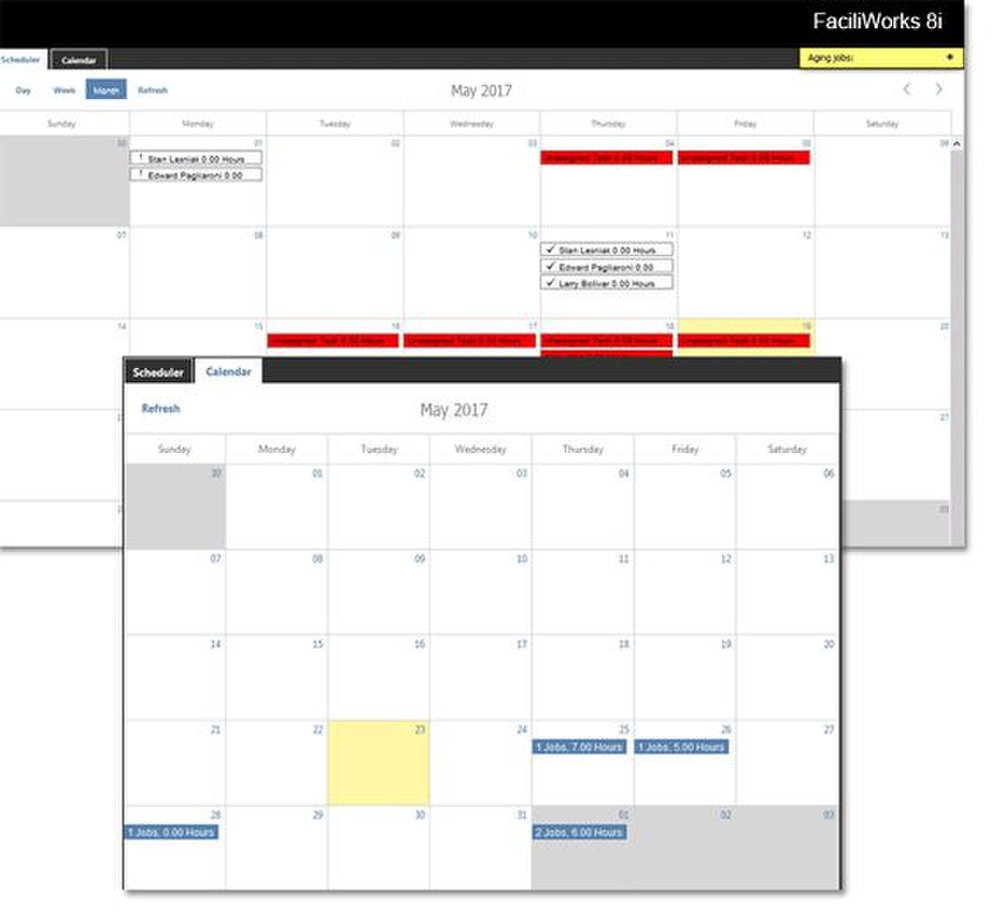 You can view current tasks on the calendar and schedule more tasks around those through this CMMS.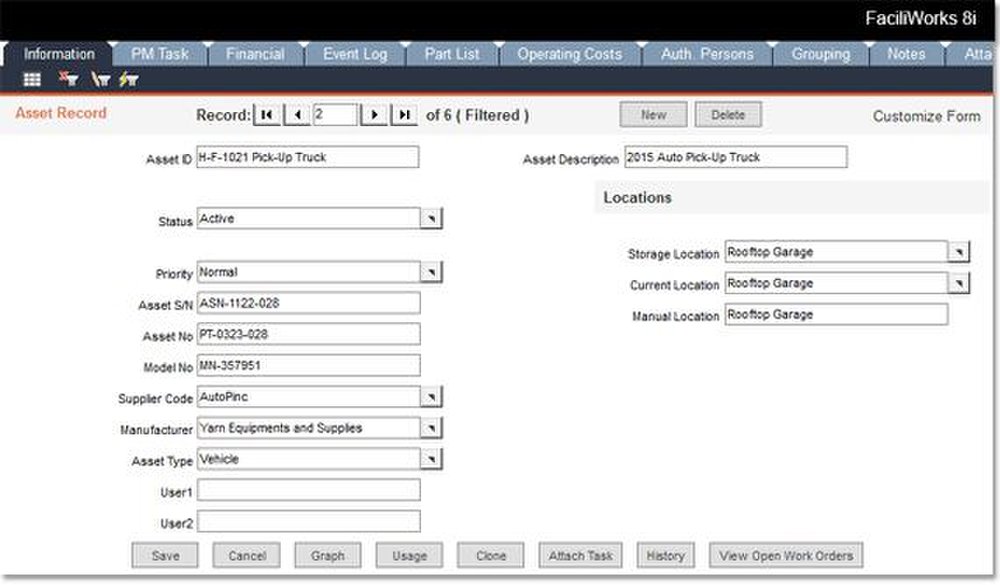 FaciliWorks lets you enter a variety of details on each asset in your facility, and the form is customizable so you can add the information that's important to you.
FaciliWorks is maintenance management software with a user-friendly interface, outstanding customer support and variety of features that make it easy to manage and maintain your facility or equipment. This computerized maintenance management system provides many standout features, including electronic signature options, barcoding capabilities and more.
You can track and manage assets with this facility management software. You can enter information specific to each asset, such as service contracts and warranty information. Additionally, if you wish to include user manuals, documents, images, graphs and more, uploading capabilities are included.
The management of work orders is a standout feature offered in FaciliWorks. The entire process, from creating and editing work orders, to approving or rejecting them, can be accomplished within this software. You can schedule and track all work orders and maintain a detailed history of all repair work employees have completed.
You can also track your inventory with FaciliWorks. For example, it's easy to track purchase orders, spare parts and tools. You can even enter barcodes to make tracking certain items much easier. Managing repair costs and budgets are also possible within this CMMS application as well as personnel information.
This CMMS is simple to use. The main dashboard displays summaries of assets, service requests, work orders, inventory and more to help you quickly find information. You can easily create and enter multiple work orders in batches, which can save you a significant amount of time over the alternative of uploading each order individually.
Permission settings are also available. This allows managers to grant or limit access to certain information from employees. If information has been limited to an employee, that area of the software does not appear on their interface.
Another standout feature of this application is electronic signatures. This allows you to approve documents and work orders electronically without the need to print and sign on paper. FaciliWorks has mobile capabilities, so you can quickly access records, reports, asset information and make changes while you're away from your computer.
FaciliWorks automatically creates a preventative maintenance schedule in an asset record when you create it. The date is generated based on meters or dates you've chosen, and as soon as maintenance is scheduled, those who need to know about it are notified by the system.
FaciliWorks has many standout features, including a user-friendly interface, electronic signature capabilities and strong tracking options. You can manage and maintain many aspects of a facility including your assets, inventory, labor, personnel and more. Additionally, work order management is simple and you can control who can access specific information.
Ready to choose your Best Maintenance Management Software? Here's a breakdown of our complete coverage:
Business.com Editorial Staff
The purpose of our community is to connect small business owners with experienced industry experts who can address their questions, offer direction, and share best practices. We are always looking for fresh perspectives to join our contributor program. If you're an expert working in your field – whether as an employee, entrepreneur, or consultant – we'd love to help you share your voice with our readers and the Business.com community. We work hard to only publish high-quality and relevant content to our small business audience. To help us ensure you are the right fit, we ask that you take the time to complete a short application: https://www.business.com/contributor/apply/ We can't wait to hear what you have to say!