Factor Funding Co. Review
Factor Funding Co. is a non-recourse factoring service that charges typical rates for the industry and offers different plans to suit your business's needs. This company does not have a standard factoring maximum, instead basing your limits on your collateral and your ability to repay the invoices.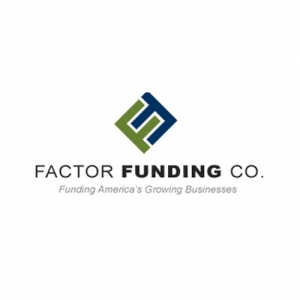 Factor Funding Co.
The Verdict
A non-recourse factoring service, Factor Funding Co. offers various plans to help your small business with cash flow.
See all our recommendations for factoring services on our best picks page.
Factor Funding Rates and Fees
Factor Funding advances between 70% and 95% of the invoices it buys upfront before it collects money from your customers. The minimum of 70% is on the low end for a factoring advance and may not satisfy your cash flow needs. On the other hand, a 95% advance is high enough to solve most cash flow problems.
Once your customers pay their invoices to Factor Funding, you will receive the rest of the invoice amount, minus the factoring fee. The exact fee depends on your company's situation, but it is generally 1% to 3% of the invoice. Factor Funding does not charge a startup fee to use its services.
Factor Funding does not have a standard factoring limit; it bases your maximum off of collateral and your ability to repay the invoices. According to its website, there is no minimum transaction requirement, but it prefers transactions – or a combination of transactions – that value $10,000 or more.
One of the pluses of working with Factor Funding for your accounts receivable is that it offers non-recourse factoring. This means that if your customer does not pay Factor Funding, you are not required to buy back your invoice. This is a plus for your company, since you don't have to inhibit your cash flow to pay back unpaid invoices.
Minimum Requirements
Like many factoring companies, Factor Funding will check the quality of your customers' credit to make sure they are reputable, since it will be paying the invoices. It's not concerned with your credit history; this factoring service will still work with you if you have poor credit. However, it does ask that you or your company's ownership provide personal guarantees before you can use its services.
Ease of Application
You cannot apply for accounts receivable services from Factor Funding's website, which is a major downside. You must download and fill out a PDF form, then fax, mail or email it to a Factor Funding office for consideration. You can request a quick quote online, though this feature was not functional at the time of this writing, so we were unable to test it.
However, you can be approved for funding within 24 hours of Factor Funding receiving your application. Once you have set up an account with the company, you'll receive funding within 24 hours of it purchasing your invoice.
There is no invoice minimum – though the company prefers transactions of $10,000 or more in value – or commitment minimum with Factor Funding. This means you can factor as much or as little as your company needs.
Customer Service and Support
Factor Funding offers customer support over telephone and email. Customer service is available from 8:30 a.m. to 5 p.m. CST Monday through Friday.
We tested its customer service by reaching out, and Factor Funding was not very responsive to our emails, which was disappointing to say the least. However, when we called and spoke with customer service associates, we were pleased with the information they gave us and their general manner.
Limitations
Factor Funding's high monthly ceiling for sales and low rates make it an ideal candidate for a small business's factoring service, but it has one major limitation – you can't apply for factoring on its website. Instead, you must download a PDF and fax, email or mail it to the Factor Funding office. Although you can receive an advance on your invoice in as little as 48 hours after submitting an application, the process is frustrating.
Editor's note: Looking for the right factoring service for your business? Fill out the below questionnaire to have our vendor partners contact you about your needs.
Image Credit: wutwhanfoto / Getty Images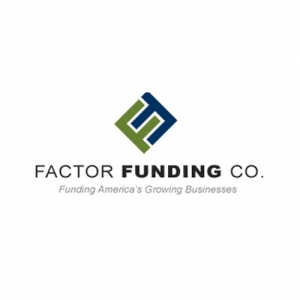 Factor Funding Co.
The Verdict
A non-recourse factoring service, Factor Funding Co. offers various plans to help your small business with cash flow.

Sean Peek
business.com Contributing Writer
Sean Peek has written more than 100 B2B-focused articles on various subjects including business technology, marketing and business finance. In addition to researching trends, reviewing products and writing articles that help small business owners, Sean runs a content marketing agency that creates high-quality editorial content for both B2B and B2C businesses.