Farmers Review
Farmers offers nearly all standard and specialty business insurance policies to meet the insurance needs of small and medium-sized businesses. The company has a strong financial rating and a stable future, so you know you can depend on Farmers for a long time. Dedicated agents and online tools also make it a convenient option for general business liability insurance. Plus, since Farmers handles both business and personal policies, you can use one company for all your insurance needs.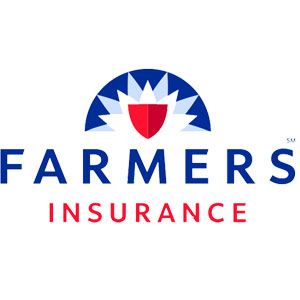 To view all of our recommendations for business liability and workers' compensation insurance, visit our best picks page.
Types of Insurance
Farmers has a variety of customizable business insurance options. Its insurance agents will work with your business to determine what combination of policies would best suit your company's needs. Regardless of the type of policy, Farmers business insurance helps businesses with challenging situations and the associated costs of legal defense and damages.
There are a host of business liability policies as well that Farmers offers. They have a general liability offering that covers you against, among other things, if a customer comes into your store and is injured. This type of policy can help pay for hospital bills and damages as well as claims of negligence.
There are other types of liability offerings from Farmers that protect you against lawsuits brought by clients for work you performed for them. This helps cover any defense costs and damages if you are found to be responsible.
Cyber liability is another type of coverage Farmers offers. This provides protection should your business be a victim of a cybercrime or data breach. The coverage provides businesses with legal and forensic assistants when trying to recover the stolen data. In addition, it provides them with ongoing data security to help prevent future cyberattacks.
Besides its liability coverage, Farmers offers a several other business insurance options, including commercial property insurance, commercial crime insurance, commercial auto insurance, life insurance and loss control insurances.
Small business owners can buy policies separately, but there is the option to combine common property and liability coverages into a single business owner's policy (BOP).
You can purchase an umbrella policy that extends the coverage you have on your other policies. Farmers umbrella policies are purchased in increments of $1 million, up to $10 million.
While Farmers doesn't divulge how rates for each policy are determined, the company says it takes into account relevant factors to help best serve its customers, following all standards established by state insurance commissioners.
Farmers has an online quote tool on its website. However, after you fill out information on your business, you still need to speak with a local agent to receive the quote.
Workers' compensation is another type of insurance Farmers provides. In most instances, a Farmers agent, not an outside adjuster, will handle these claims until they are completed. For workers' compensation, Farmers links policy premiums directly to each company's payroll. This means that when payroll fluctuates, premiums are adjusted automatically to reflect the changes.
Claims Process
Claims can be filed 24/7 with Farmers. This can be done over the phone by calling the Farmers Claim Services department (representatives are available for those who speak English and Spanish as well as the hearing impaired). Claims can also be reported online at Farmers.com and via the Famers' mobile app, which is available on iOS and Android devices. In addition to filing a claim, business owners can use the app to view ID cards, pay bills and access policy details.
When filing a claim, you want to include the policy number and the date/time of the incident. The involved parties will have the opportunity to submit photos, videos or other supporting documents to help facilitate the claims process.
Farmers claims representatives work closely with policyholders and individuals involved to promptly resolve claims. If a claim has been concluded and there are additional damages or injuries identified, Farmers will reopen the claim and determine if the individual policy covers those details.
Farmers claims adjusters are trained through its training program, the University of Farmers, and are equipped to handle claims in an expert and professional manner. However, if a business owner has an issue with how their claim is being handled, they can contact the customer service center or their agent to try and resolve the problem.
For workers' compensation claims, Farmers contacts the employee, the supervisor, the physician treating the employee and the policyholder's Farmers agent.
Customer Support
You can contact Farmers customer service department by phone 7 a.m. to 11 p.m. CST, Monday through Friday, and 8 a.m. to 8 p.m., CST Saturday and Sunday. You can also send an online message 24/7.
The Farmers website has FAQs on a range of topics, including managing your account, specific coverages, filing a claim, local agents and billing and payments.
Farmers is an accredited member of the Better Business Bureau with an A+ rating. Over the past three years, more than 700 complaints have been filed against the company. However, not all of the complaints were about Farmers business insurance products.
Editor's note: Need business liability or workers' compensation insurance for your business? Fill out the below questionnaire to have our vendor partners contact you with free information.
Image Credit: fizkes / Getty Images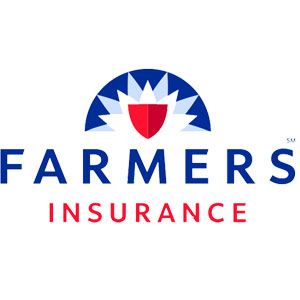 Chad Brooks is a Chicago-based writer and editor who has spent more than 20 years in media. A 1998 journalism graduate of Indiana University, Chad began his career with Business News Daily in 2011 as a freelance writer. In 2014, he joined the staff full time as a senior writer. Before Business News Daily, Chad spent nearly a decade as a staff reporter for the Daily Herald in suburban Chicago, covering a wide array of topics including local and state government, crime, the legal system and education. Chad has also worked on the other side of the media industry, promoting small businesses throughout the United States for two years in a public relations role. His first book, How to Start a Home-Based App Development Business, was published in 2014.