Faxx.us Review
By Adam C. Uzialko
Last Modified: August 1, 2018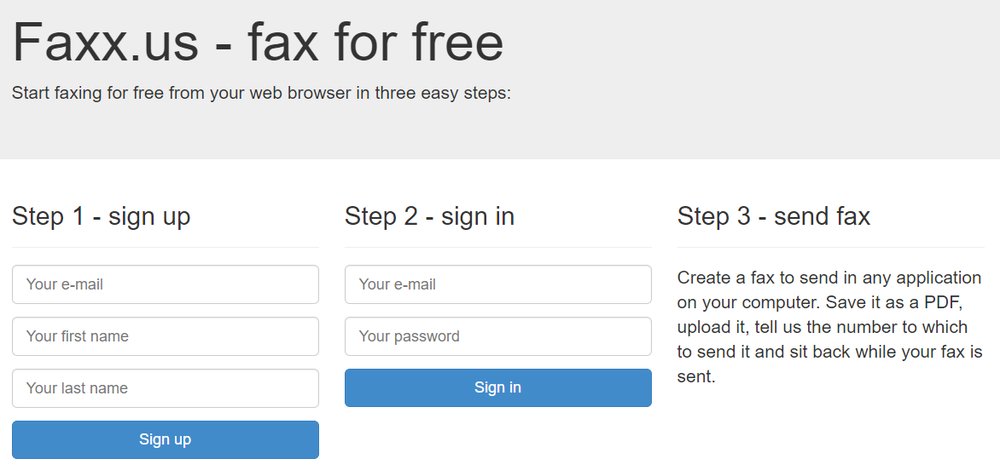 Faxx.us's barebones interface is perfect for anyone looking to quickly and easily send an online fax. Simply sign up, sign in and upload your document for faxing.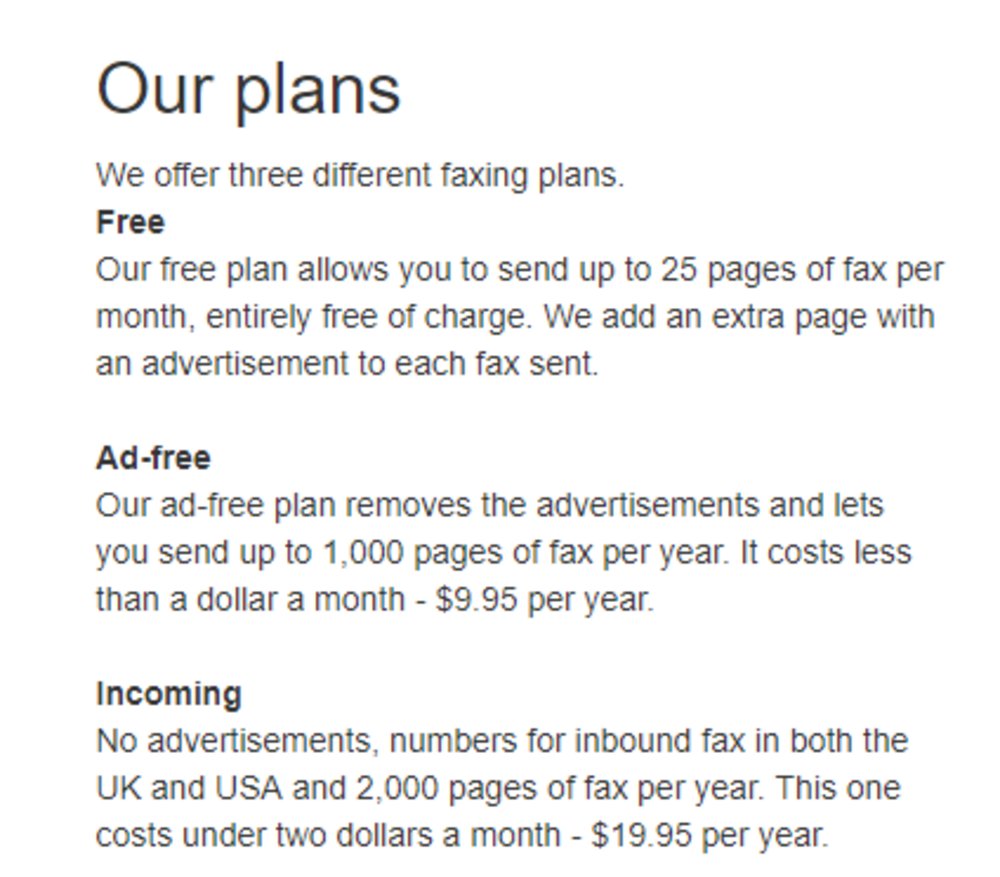 Faxx.us offers three pricing plans, including a free plan that lets you send 25 pages of fax per month at no charge.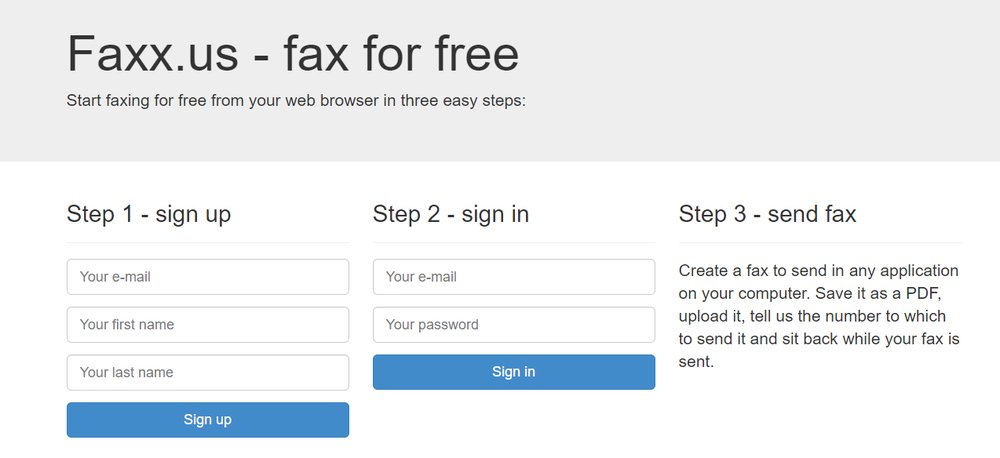 With Faxx.us, you can port your existing U.S. or UK-based fax number when you sign up for the "Incoming" package.
Faxx.us is an easy-to-use and affordable online fax service that supports both incoming and outgoing faxes. While Faxx.us lacks the bells and whistles that other online fax services offer, its simplicity makes it a solid fax service for companies with basic faxing needs.
To view all our recommendations for online fax services, visit our best picks page

Pricing
Faxx.us maintains three different pricing levels, including a free tier. Each is priced annually, making Faxx.us one of the most affordable services we reviewed. However, the options offer little variation and might include too many faxes for a low-volume company.
Free – The free plan includes 25 pages of faxes per month for free. Each fax includes an additional page with an advertisement on it.
Ad-free – The ad-free plan removes the advertisement page and includes 1,000 pages of faxes per year. It is priced at $9.95 per year, which is incredibly affordable compared to other services in our review.
Incoming – The incoming plan adds incoming faxes to this service's functionality and includes 2,000 pages of faxes per year. It is $19.95 and remains very affordable compared to other services.
Features
Faxx.us is the easiest online fax service to use that we came across. Simply sign up, sign in and get faxing. On one page of your web browser, Faxx.us displays a location where you can upload a PDF file, include a message and then send it. It is incredibly straightforward and laid out in one place; no clicking required.
Faxx.us supports sending files through an easy-to-use, browser-based platform. While it is mainly designed for PDFs, Faxx.us accepts some other file types as well. It is more limited in this regard than other services, which often employ email, client portal, and mobile options, but this simplicity is reflected in the price of Faxx.us' services.
The company allows you to port your existing fax number if you're based in the U.S. or U.K. free of charge when signing up for the incoming pricing package. There is no cancellation fee for the service, nor any contract requirements.
For companies that require different levels of service, the sales team will negotiate a custom plan. Faxx.us also maintains an API service for application developers in the event you want to create additional integrations or a mobile application in-house.
Drawbacks
Customer support is limited to email or community assistance in the company's forums, which can make things more difficult if you prefer to contact representatives directly by phone. Still, since Faxx.us is such a straightforward service, this shouldn't be a major issue unless there is a technical problem.

Ready to choose your The Best Online Fax Services of 2019? Here's a breakdown of our complete coverage:

Adam C. Uzialko
Adam C. Uzialko, a New Jersey native, graduated from Rutgers University in 2014 with a degree in Political Science and Journalism & Media Studies. In addition to his full-time position at Business News Daily and Business.com, Adam freelances for a variety of outlets. An indispensable ally of the feline race, Adam is owned by four lovely cats.