ABBYY FineReader Review
By Adam C. Uzialko
Last Modified: February 22, 2019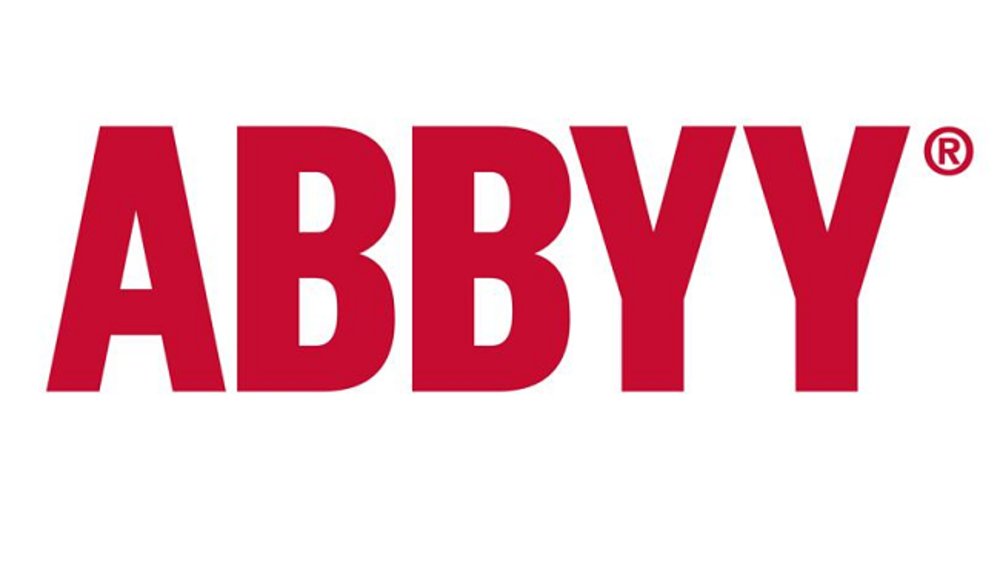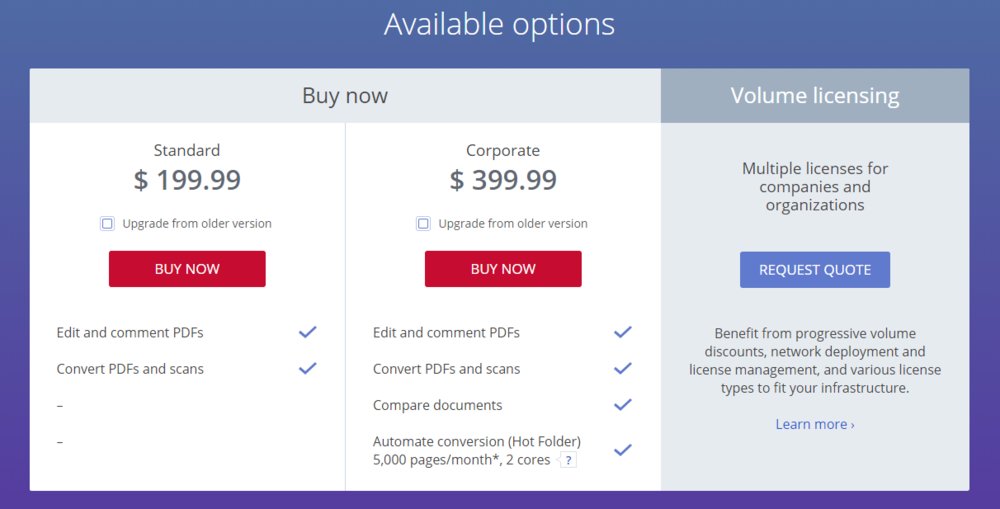 ABBY FineReader offers three pricing plans. Prices reflect the cost of one perpetual license per user. There is no recurring annual fee for software or support.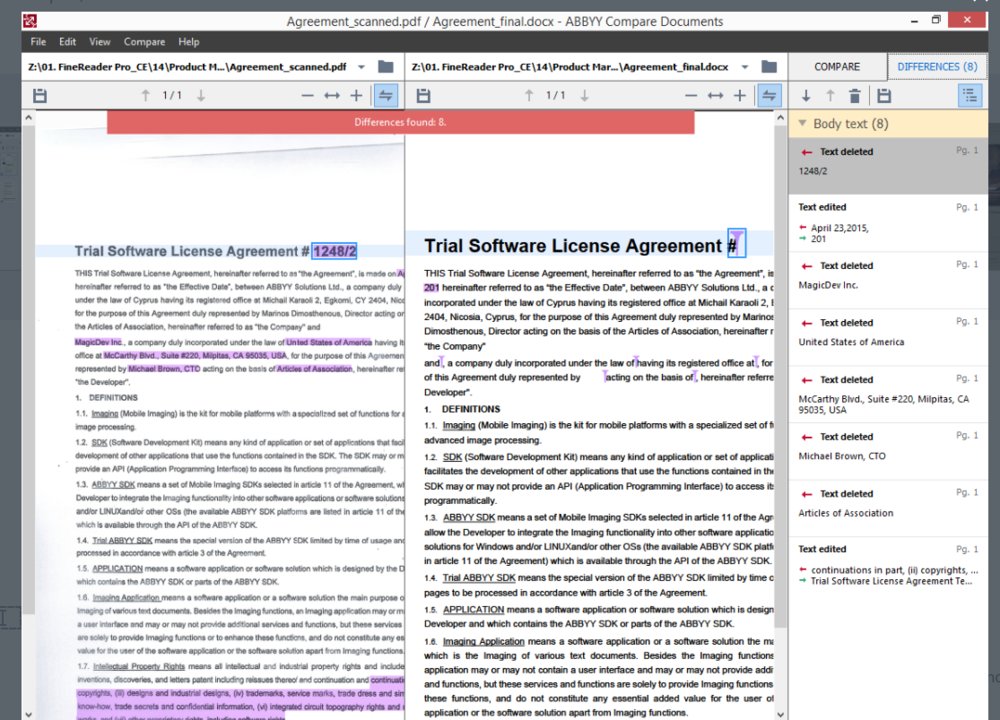 This software gives you a side-by-side comparison of the before and after docs so you can correct any inaccuracies and duplicate the format of the original.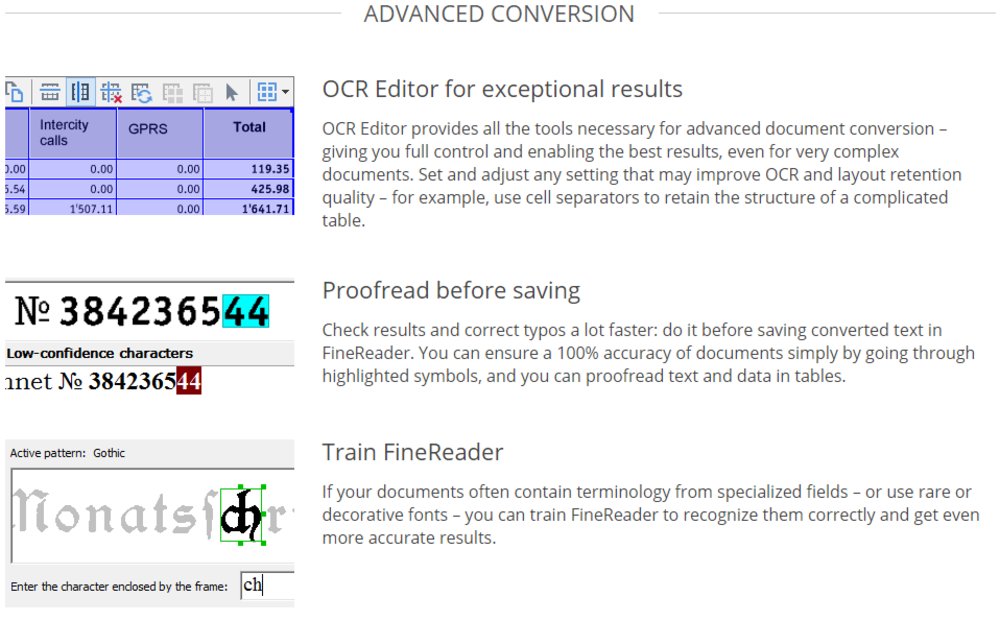 ABBYY FineReader has the best OCR software of any application we reviewed.Its OCR feature is highly accurate, plus you adjust the settings to get even more accurate results with scanned docs.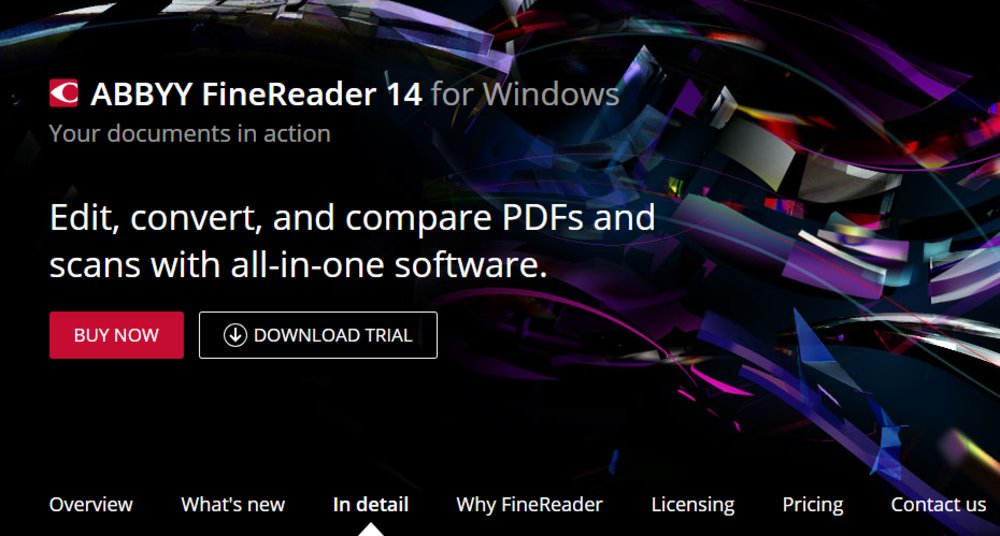 ABBYY FineReader is available in a 30-day free trial.
ABBYY FineReader is our best pick for document management system OCR because it excels in highly accurate content analysis and contextualization for scanned and uploaded documents. In addition to character recognition, ABBYY FineReader is able to identify charts, tables and images, and digitize them clearly and accurately as well. It boasts one of the highest user satisfaction ratings of all the systems in our review when it comes to OCR.
View all our recommendations for document management software on our best picks page.
ABBYY FineReader
The Best Document Management Software of 2019
The Verdict
ABBYY FineReader offers the best OCR software. It offers one of the most consistently and positively reviewed OCR and document imaging functions among the systems we evaluated. However, it lacks some key collaboration tools.
Compare Quotes ▶
While ABBYY FineReader is exceptional when it comes to OCR, classification and searchability, users should be aware it is missing some key features we looked for in a document management system. Particularly, ABBYY FineReader has no versioning feature. Versioning allows users to view the history of a document, all the changes it has undergone as well as the most current version. ABBYY FineReader is focused more on digitizing and archiving documents, as well as file type conversions and exports, rather than emphasizing collaborative tools, such as version control. This makes it extremely useful for a more narrow, specialized purpose, but the software might not be suitable for every team.
ABBYY FineReader comes in versions for Windows and Mac operating systems, although the Windows version includes more powerful features.
Pricing and Plans
ABBYY FineReader offers pricing plans for standard and corporate versions, each of which is a perpetual license for one user that does not require annual renewal. Here's a look at the details of each package:
Standard: The standard package is $199.99 and includes the ability to edit and comment on PDFs as well as convert PDFs and scanned documents.


Corporate: The corporate packaged is $399.99 and includes the capabilities of the standard package, plus the ability to compare documents and automate file conversions of 5,000 pages per month in a Hot Folder.


Volume Licensing: For companies requiring multiple licenses for ABBYY FineReader, volume licensing offers bulk discounts, deployment and implementation, and multiple license types to suit different roles within your organization. Contact ABBYY for a quote.
ABBYY FineReader is one of the only document management systems in our review that charges a one-time perpetual licensing fee without an additional annual software and support subscription to renew.
Pros and Cons
ABBYY FineReader's unique features and powerful OCR make it a desirable choice for companies with specific document management needs. However, some key aspects we looked for in document management software were missing. As a result, ABBYY FineReader is specialized software that excels at OCR and document conversion but falls short with regard to other document management functions. Companies should be aware of these shortcomings and measure ABBYY FineReader against their specific requirements.
Pros
Ease of Use: ABBYY FineReader is relatively easy to use with an uncluttered and intuitive user interface. The OCR feature makes all documents easily searchable even without manually added metadata.


Imaging and OCR: Document imaging and OCR are among the most accurate of all the document management software we reviewed. OCR automatically indexes and classifies documents for easy location.


Document conversion: Documents can be easily converted into virtually any format within ABBYY FineReader. PDFs are easily converted into editable formats and back again. Documents can be exported from the system in any file format.
Cons
Cost prohibitive for small business: For small businesses that have a small number of documents to digitize, multiple licenses add up quickly with ABBYY. However, businesses that have continual digitization and conversion needs or that don't want to be beholden to long-term subscription costs or annual renewals of software/support packages might still consider ABBYY for the one-time cost for a perpetual license.


No version control: A major drawback of ABBYY FineReader is that there is no versioning feature that allows users to review the history of changes to a document. Version control is a key feature we looked for in document management systems during our review; users that want to reference old versions of documents should consider a different system.
Features
ABBYY FineReader's features focus on document imaging, classification, editing and conversion. Unfortunately, it lacks some of the collaboration tools and workflow automation tools we like to see with document management software. However, it excels at its specialized focus. Here are some of the unique features ABBYY FineReader brings to the table:
Document imaging and OCR: ABBYY FineReader's standout features are its imaging and OCR, which supports extremely accurate and detailed data capture and contextualization. In addition to text characters, FineReader's OCR function captures charts, tables, images and other media. Once text is imported into the system, it is automatically classified based on the content analyzed by the OCR.


Search: Documents that are uploaded into ABBYY FineReader are indexed and classified by the OCR function and are immediately searchable. The search feature allows users to highlight all instances throughout a document in which a keyword or phrase appears.


Document conversions: ABBYY FineReader supports internal file type conversions, including between PDF, Word, Excel documents and other file formats.


Hot Folder: ABBYY FineReader's Hot Folder allows for the automated conversion of up to 5,000 pages of documents each month. The Hot Folder feature converts documents within that folder automatically while the user focuses on other tasks.


PDF editing: ABBYY FineReader features a built-in PDF editor that allows users to alter the text of PDFs or fill out forms digitally.


Redaction: ABBYY FineReader allows users to select sections of texts for redaction, making it especially useful for sensitive files, such as legal documents or privileged communications.
Limitations
ABBYY FineReader's single biggest drawback is its lack of a versioning function. Version control is one of the key features we looked for in document management systems. Users should be aware that it is absent in ABBYY FineReader. Versioning is especially useful for teams that regularly collaborate on creating and revising documents. If version control is a must-have feature you need in a document management application, consider one of the other companies on our list.
ABBYY FineReader's upfront cost can also become steep rather quickly for multiple users. However, each license requires is a one-time fee for perpetual use. There is no recurring annual fee for software or support. In the long run, ABBYY FineReader might be less pricey than other leading document management systems, but users should be prepared for a significant initial investment.
Editor's note: Looking for a document management system for your business? Fill out the below questionnaire to have our vendor partners contact you about your needs.
ABBYY FineReader
The Best Document Management Software of 2019
The Verdict
ABBYY FineReader offers the best OCR software. It offers one of the most consistently and positively reviewed OCR and document imaging functions among the systems we evaluated. However, it lacks some key collaboration tools.
Compare Quotes ▶
Ready to choose your The Best Document Management Software of 2019? Here's a breakdown of our complete coverage:

Adam C. Uzialko
Adam C. Uzialko, a New Jersey native, graduated from Rutgers University in 2014 with a degree in Political Science and Journalism & Media Studies. In addition to his full-time position at Business News Daily and Business.com, Adam freelances for a variety of outlets. An indispensable ally of the feline race, Adam is owned by four lovely cats.