Fiserv Review

Small and midsize businesses in the retail sector often process a high volume of transactions each month and, therefore, have ample choices when it comes to credit card processing companies. Even large processors that typically work with corporations and financial institutions compete for this market segment and are willing to offer favorable terms and competitive pricing.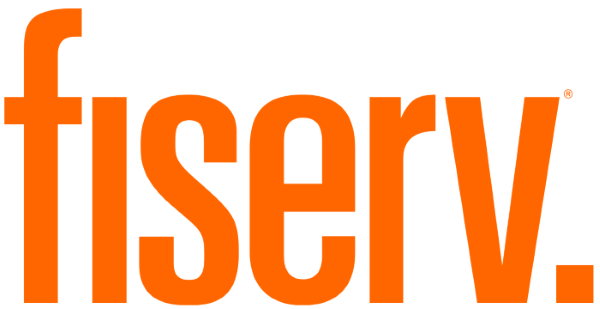 Fiserv
The Verdict
Industry leader Fiserv, formerly First Data, can provide your retail business with every payment acceptance method, and it offers competitive pricing and terms.
We selected Fiserv, which was formerly known as First Data, as the best retail credit card processor. It's an industry leader that high-volume retailers can negotiate with to get a good deal, it offers incentives to veterans, and it allows retailers in tourist towns to accept payments via Alipay, a popular Chinese payment app.
Before its merger with Fiserv this year, First Data was already one of the biggest credit card processing companies in the world. It provides its processing services to more than 6 million business locations in 118 countries. It processes more than 3,000 transactions per second, amounting to more than 33 billion transactions per year. Annually, these transactions are worth $2.6 trillion.
Fiserv works with businesses of all sizes, from startups to multinational corporations, and across nearly every industry, including retail, food and beverage, and professional services. It also owns the Clover brand of point-of-sale systems, which is sold by more than 3,000 Fiserv resellers nationwide.
Visit our best picks page to see all our recommendations for credit card processing companies. If you're looking for the processor with the lowest overall pricing, see our pick for the best credit card processing company for small businesses.
Pricing and Terms
Fiserv doesn't post its rates, fees and contract terms on its website, which is inconvenient for merchants wanting to shop around for a good deal online without calling companies. However, this is a fairly common practice among large, full-service processors, as many prefer to customize quotes to prospective merchants, considering factors such as industry, monthly processing volume, and sales ticket averages to calculate your rates.
The company does post its flat-rate pricing on the Clover website, and those are the rates we were quoted when we reached out to the company, posing as a small business owner.
Flat-Rate Pricing
This pricing model can be the best option for small businesses that have a lower monthly processing volume and new businesses that don't yet know what their processing average will be. Like other flat-rate plans, Fiserv's flat rate includes all fees – which can save you money if you don't process a high volume of credit card sales each month. The caveat is that Fiserv expects its small business customers to use Clover, so there is a fee for the Clover point-of-sale software.
There are two flat-rate plans. The one you use depends on the Clover POS software you use.
Clover Register POS
In-person transactions: 2.3% +$0.10
Online and keyed-in transactions: 3.5% + $0.10
Monthly fee for Clover Register software: $29
Clover Register Lite POS
In-person transactions: 2.7% + $0.10
Online and keyed-in transactions: 3.5% + $0.10
Monthly fee for Clover Register Lite software: $14
Interchange-Plus Pricing
Industry experts prefer this pricing model for its transparency, and for most businesses, this is the most cost-effective plan. The rep we spoke with said he could provide us with interchange-plus rates, but only if we could provide a statement. If you're currently processing and willing to provide the company with a statement, you may be able to receive an interchange-plus pricing quote and negotiate lower rates than we received in our testing, depending on the specifics of your business.
Like most full-service merchant account providers, Fiserv charges account service fees with its interchange-plus plans. You may be able to negotiate with your sales rep to waive some of them. Fees include the following:
Application fee. When we last reviewed the company, we were initially quoted $149 for this fee, but the sales rep later offered to waive it for us.
Cancellation fee. All standard contracts include an early termination fee, but the sales rep we spoke with was willing to waive it.
Monthly statement fee. At our last review, we were quoted $5.95 for this fee, but it's also negotiable.
Monthly minimum. This amount is based on the processing rates and fees you pay the processor for the credit card transactions you process each month. Fiserv's minimum is $25, which is on par with what most companies charge.
PCI compliance fee. Fiserv doesn't charge this fee but instead charges you $19.95 per month for the TransArmor security solution, which includes tools to help you achieve and maintain PCI compliance. This is higher than the $99 annual fee that most processors charge for PCI compliance, so you should try to negotiate a lower rate.
Contract
With the flat-rate plan, the terms of the contract depend on the Clover subscription you choose. Terms vary, so you should ask your sales rep about the availability of month-to-month terms. Be aware that if you decide to lease your processing equipment or POS hardware, you'll also have a noncancelable leasing contract. Leasing contracts are notorious in this industry; whenever possible, you should purchase processing equipment upfront to avoid them.
With the interchange-plus plan, Fiserv's standard contract has lengthy terms that automatically renew and have an expensive termination fee if you choose to close your account before the term expires. However, better terms are available if you ask. When you call for a price quote, don't be afraid to ask for month-to-month terms with no cancellation fee.
The rep will send you a pre-application form that asks for information about your business before providing you with the full contract to review. The rep we spoke with noted that we didn't need to sign it or provide our personal information (bank account and Social Security numbers).
When you receive the merchant application, be aware that this is part of the contract and by signing it, you're actually signing the contract. Make sure you receive the other parts of the contract as well – the terms and conditions and the program guide – and read them. You want to verify that the rates and fees you were quoted match those on the application, that you're aware of all possible fees, and that you understand the cancellation policy.
Also make sure you have a written waiver or that the contract was updated to reflect reduced or waived fees that the rep promised you. As with any processing contract, you don't want to sign it or provide your bank account and Social Security numbers until you've read the full contract and understand your obligations.
Features
As a full-service payment processing company, Fiserv can help you accept credit and debit cards across multiple channels so you can sell your products in your brick-and-mortar store, on your website, over the phone, and on the go. You can also accept paper checks, ACH payments and gift cards. It offers loyalty programs that you can use to offer incentives to your regular customers.
Multiple Processing Equipment Options
Fiserv offers its Clover line of processing equipment to its small business merchants. There are several options, ranging from Clover Go, a mobile credit card reader that plugs into your phone or tablet, to Clover Station, a full-featured POS system that includes a monitor, card reader and printer. Every option allows you to accept multiple types of credit and debit payments, including magnetic stripe, chip, and contactless cards as well as mobile wallets like Google Pay and Apple Pay.
As with its processing fees, Fiserv doesn't post hardware pricing on its main website (the old First Data website now titled "First Data is now Fiserv") but is visible on the Clover website. As mentioned in the pricing section above, you can purchase processing equipment upfront or installment plans. Leasing is also available, but you should avoid this option, as it's more expensive over the long term and the contract is noncancelable.
Security
EMV and PCI compliance are the two main security factors to look for in a credit card processor. No matter what type of processing hardware you choose, it should be EMV compliant so you can accept chip credit cards properly and avoid liability for counterfeit fraud occurring at the point of sale. All of Fiserv's Clover processing equipment is now EMV compliant.
If you have a merchant account, you're required to be PCI compliant. Fiserv helps you establish PCI compliance using its TransArmor security software and charges a monthly fee for it. The software simplifies PCI compliance with its PCI Rapid Comply questionnaire wizard and prevents fraud using tokenization to encrypt each transaction, ensuring sensitive credit and debit card data is safely transmitted to the processor and never stored in your system. It also monitors your hardware and software for tampering and includes a $100,000 liability waiver against card association costs that could be incurred if your data is breached. As with any processing service, you need to keep your PCI compliance current to avoid expensive noncompliance fees.
Customer Service
Fiserv's customer service team is available 24/7 by phone or over live chat during extended business hours. You can also email the company. If you prefer to find the information you're looking for online, you can search the company's knowledgebase. Fiserv also provides webinars, whitepapers, newsletters, videos and infographics, which are useful if you want to learn about Fiserv, Clover or processing topics like fraud prevention.
Additional Considerations
Fiserv works with nearly every business type, and industry-specific solutions are available for businesses in healthcare, corporate billing, financial analysis, gambling and gaming, government, and education. Here are some of the programs it offers:
First Data Salutes is a companywide program that supports the military community with career opportunities and business solutions. The Military Times magazine and other organizations have recognized Fiserv as a top veteran employer. It provides a free Clover Mini POS device to its new merchants who are veterans or military spouses.
Fiserv merchants who use Clover processing equipment can accept credit card payments via Alipay, a popular Chinese payment app. Businesses in tourist towns or near travel destinations that have a lot of Chinese travelers can use this feature to cater to a growing customer segment.
Limitations
Because it has millions of merchant customers, Fiserv – under the First Data name – has a lot of negative reviews. Many of the complaints are due to its equipment leasing division, First Data Global Leasing, which has lengthy, noncancelable contracts. Other complaints are from merchants who were surprised to see more fees on their bills than they bargained for, claiming that sales reps didn't disclose them.
You can avoid these problems by purchasing your equipment rather than leasing it and reading the full contract before you sign up with Fiserv (or any other processing service). This is important, because it's the only way you can verify that the waivers you were promised are documented, that you're aware of all rates and fees, and that you know how long the term is and how to cancel without penalty if you choose to do so.
Here are some additional drawbacks to keep in mind before signing up with this company:
Even though Fiserv offers its services to small businesses and is very interested in working with this market segment, small businesses that have a low processing volume may find less expensive processing services elsewhere. Experienced merchants with higher processing volumes may be able to negotiate better rates, fewer fees and month-to-month terms.
Although you need to review the contract in full before filling out Fiserv's application, you may need to fill out the company's pre-application form to get it, according to the reps we spoke with. One noted that we could withhold our personal information (bank account and Social Security numbers) but did need to provide business information.
You can't find Fiserv's interchange-plus pricing online, which is inconvenient if you want to see whether it's in your price range. You'll need to call the company for a pricing quote specific to your business, though you can also use Fiserv's live chat service if you're more comfortable with that communication channel.
Editor's note: Looking for the right credit card processor for your business? Fill out the below questionnaire to have our vendor partners contact you about your needs.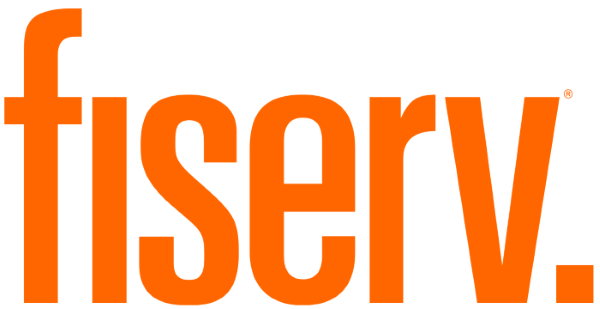 Fiserv
The Verdict
Industry leader Fiserv, formerly First Data, can provide your retail business with every payment acceptance method, and it offers competitive pricing and terms.

Lori Fairbanks
business.com Staff
Lori Fairbanks is a writer and editor for business.com and Business News Daily who has written about financial services for small businesses for more than seven years. Lori has spent hundreds of hours researching, analyzing and choosing the best options for critical financial-related small business services, including credit card processing services, point-of-sale (POS) systems and employee retirement plans. Lori's publishing experience is extensive, having worked as a magazine editor and then as a freelance writer and editor for a variety of companies.