FlexBooker Review
By Business.com Editorial Staff
Last Modified: October 23, 2018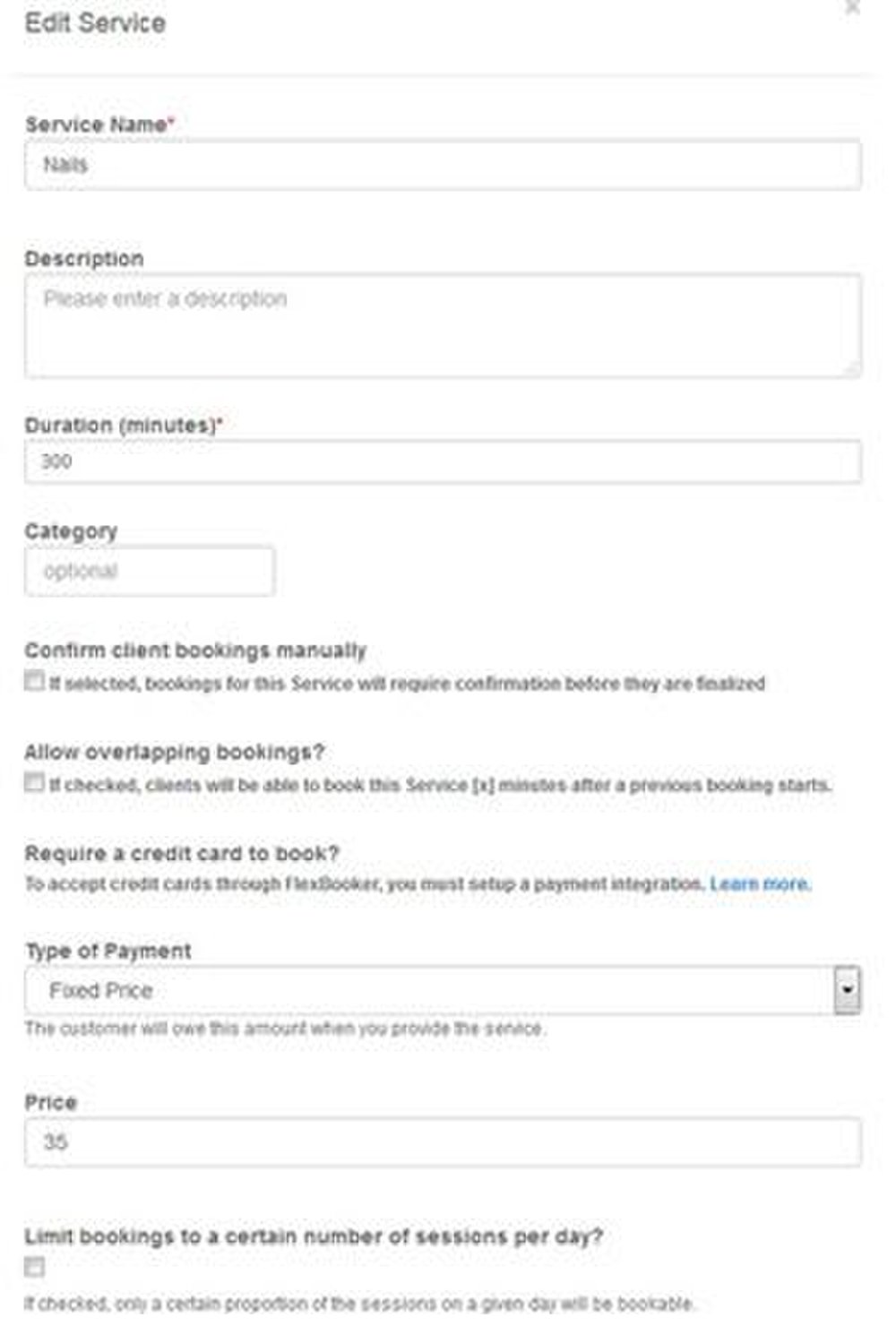 FlexBooker image: When administrators set up the appointment tool, they can customize several aspects of it, including the payment methods.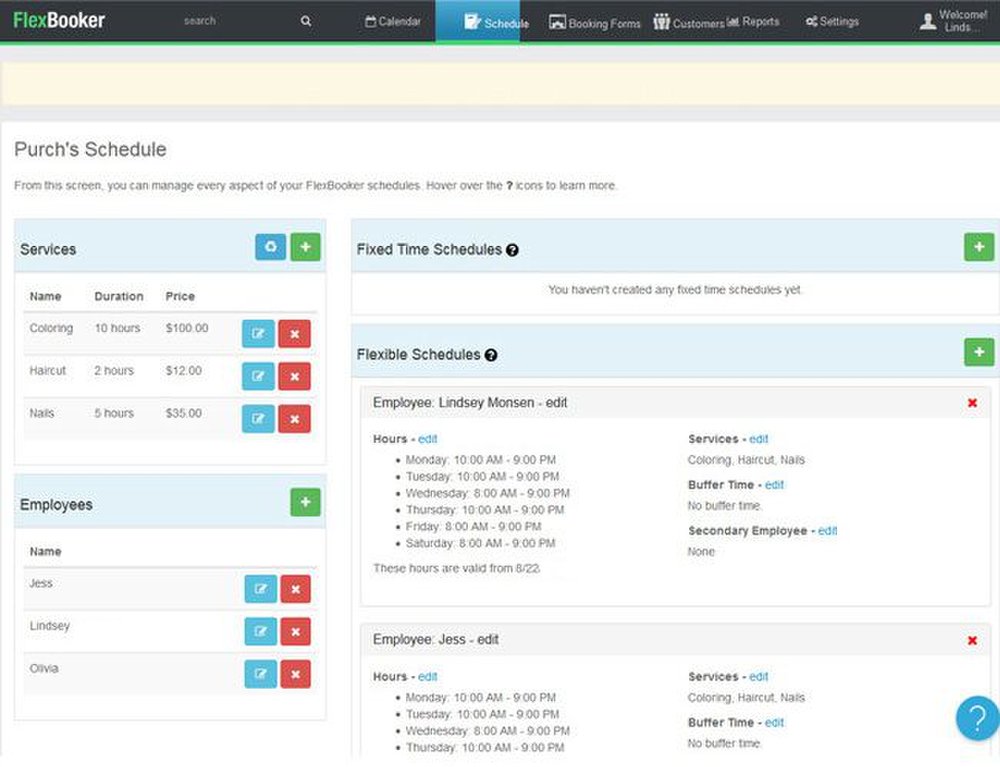 FlexBooker image: This service has advanced tools when it comes to creating a schedule for your staff with fixed time and flexible schedules.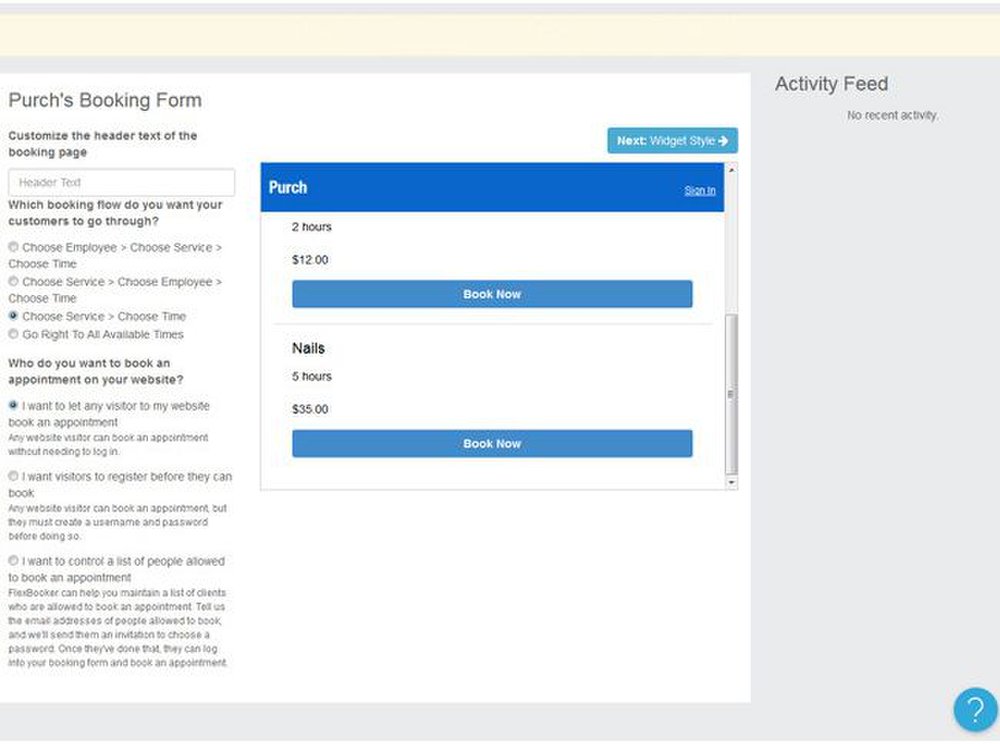 FlexBooker image: You can create intake forms for customers to fill out before their appointment. This feature helps you save time.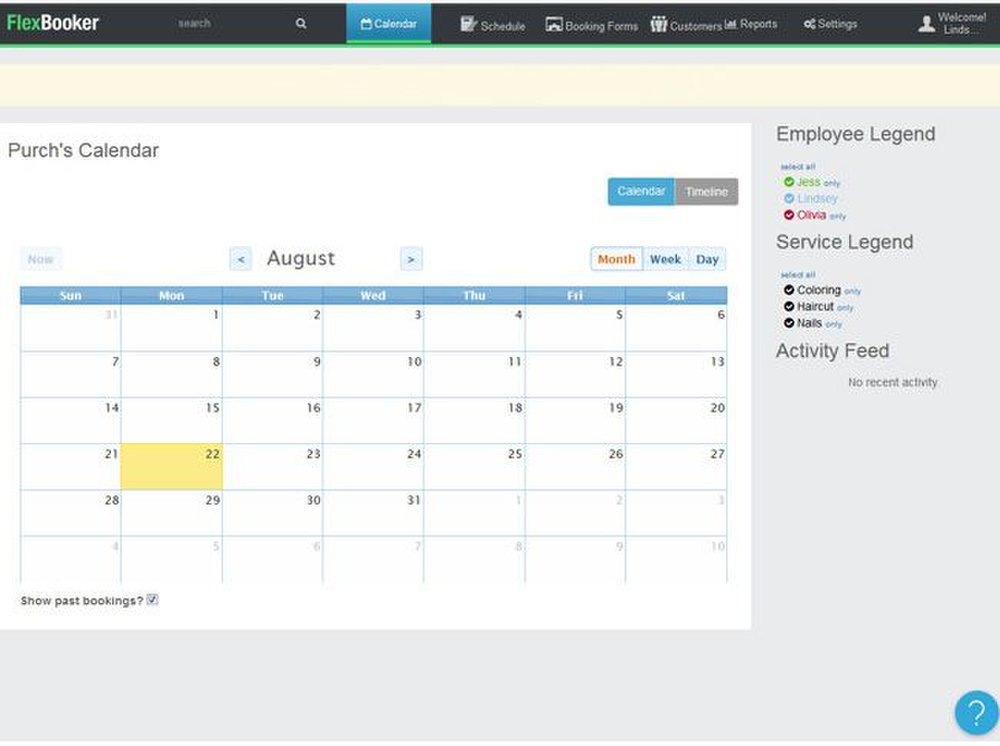 FlexBooker image: From the dashboard, you can simply click on the date your customer wants an appointment on.

FlexBooker image: The online scheduler displays both a time estimate and price quote for each service offered.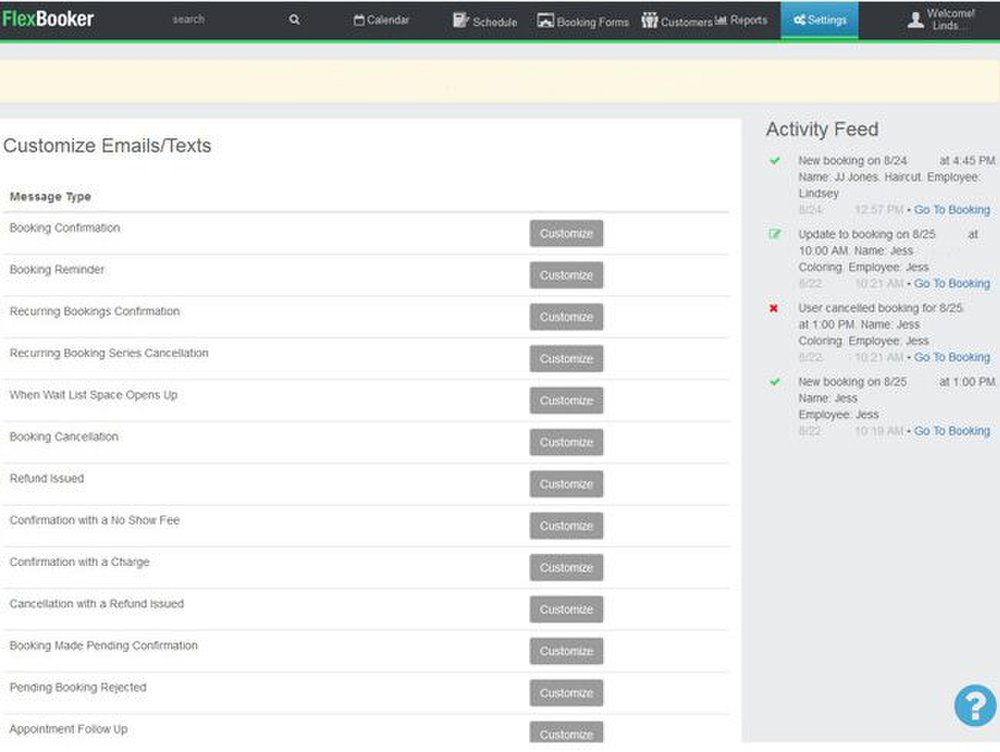 FlexBooker image: This service has a large selection of email templates you can use for reminder emails, confirmations, cancellations and follow-up appointments.
FlexBooker image: The knowledgebase has helpful articles you can reference when troubleshooting.
FlexBooker scheduling software offers one plan for users, rather than multiple, tiered plans. This is beneficial because you have all the features in one plan, whereas some companies only offer higher-level features with advanced plans. Its plan is competitively priced and allows an unlimited number of users, which allows your staff to view and make appointments simultaneously from your office.
From the client's perspective, this software is relatively easy to use, earning an 85 percent in our client-side ease-of-use tests. It also offers most of the features clients expect when they set appointments through an online reservation system. This platform offers self-service cancellations and a mobile scheduler, making it easy to book an appointment no matter where your clients are.

FlexBooker
Employee Scheduling Software
The Verdict
FlexBooker is easy to use and set up. In our tests, we had trouble embedding it in our website in certain areas. If embedding your scheduler is not a big concern for your business, FlexBooker could be a good selection.
Visit Site ▶
Clients also receive an instant quote at booking, so they have an idea how much the appointment will cost them ahead of time. They can also set up recurring visits, which is useful when you have a regular client who needs a specific time. This ensures that no one else will inadvertently get their appointment slot.
FlexBooker offers useful tools on the administrative side as well. Its admin platform earned a 90 percent in our administrative interface tests. We found the platform to be well designed and easy to use with very little training or help from the manual needed.
Additionally, your FlexBooker account can be set up to receive credit card payments. This means you can charge a reservation fee or collect copayments through your booking website at the time clients book their appointments. You can also schedule payments and use the program to track when they are paid. The client history and specialty reports can help you see at a glance who you interact with the most, which clients tend to miss appointments and those that reschedule often.
There were a couple of areas where this meeting planner did not perform very well in our embedding integration tests. First, while FlexBooker allows you to embed the appointment scheduler directly into your company website, it is condensed, so clients will have to scroll more in order to see all the information and complete their reservation. A second drawback is that this scheduler does not provide a link to your booking site, which is useful for those clients who prefer to use that platform. This appointment-scheduling software also does not integrate with your social media accounts, so clients cannot book appointments when they see your ads on Facebook or other social media channels.
While other appointment-scheduling programs integrate with a variety of other business programs and calendars, FlexBooker only integrates with iCal, Google Calendar and Microsoft Outlook. It does not integrate with CRM systems. The program has enough functions to be used as its own simple CRM and basic accounting program, but if you find that your client list is getting too large to handle, it is handy when scheduling programs are able to connect with CRM programs to relieve some of the burden from the simple booking application.
FlexBooker, overall, is a good scheduling application with many good features: It is simple for both clients and administrators to use and includes the most important tools and functions, including multiple staff logins; a group calendar; and the ability for clients to schedule, cancel, and reschedule their own appointments. The feature this scheduler lacks is its inability to integrate with social media accounts and other software applications.

FlexBooker
Employee Scheduling Software
The Verdict
FlexBooker is easy to use and set up. In our tests, we had trouble embedding it in our website in certain areas. If embedding your scheduler is not a big concern for your business, FlexBooker could be a good selection.
Visit Site ▶
Ready to choose your Employee Scheduling Software? Here's a breakdown of our complete coverage:
Business.com Editorial Staff
The purpose of our community is to connect small business owners with experienced industry experts who can address their questions, offer direction, and share best practices. We are always looking for fresh perspectives to join our contributor program. If you're an expert working in your field – whether as an employee, entrepreneur, or consultant – we'd love to help you share your voice with our readers and the Business.com community. We work hard to only publish high-quality and relevant content to our small business audience. To help us ensure you are the right fit, we ask that you take the time to complete a short application: https://www.business.com/contributor/apply/ We can't wait to hear what you have to say!