Foxit PhantomPDF Review
Foxit PhantomPDF is a complete convert PDF software application for businesses or personal users. It has a familiar interface that holds the most common, plus many advanced, PDF editing and security features. It can convert PDFs to and from multiple file types, including converting PDFs to Microsoft Word docs. Finally, its multilingual capabilities make it a good choice for international businesses.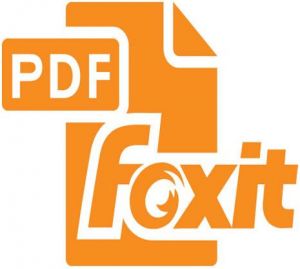 Foxit PhantomPDF
The Verdict
Foxit PhantomPDF is excellent PDF conversion software that can handle multiple languages and multimedia integration along with the basic and advanced features of PDF creation, like editing and security.
The editing tools themselves are similar to those of the best PDF converter software we reviewed but with some extras that make PhantomPDF stand out. For example, this software matches and uses the same fonts it detects within the particular section you're editing. It can also modify the alignment, letting you center, right or left align or justify text.
The measuring tool can measure line distance or area, a useful feature when dealing with blueprints or other images you may need to measure. It also has a freehand drawing tool that's responsive. It has multiple commenting tools you can use on text and images within the PDF.
You can secure the PDF with passwords and permissions. The redaction tool can find and remove sensitive text you need to shield from specific readers.
PhantomPDF cannot save to a few formats, with the most notable omission being ePub. While most businesses won't need to use this format, it is increasing in popularity because it is used by electronic readers for eBooks. You can save to PDF/A and other industry-standard PDF forms, plus it can optimize your PDFs for viewing on mobile devices.
If you are creating contracts or other documents needing signatures, PhantomPDF works with DocuSign to deliver the document and gather the electronic signature.
The user manual opens as a PDF in the program, but you can search through it using the Find function in the upper right corner. The manual is clear and helpful. There are also some simple tutorials on the website. In addition, Foxit has webinars to demonstrate the product's most important functions. If you need personal help, you can call anytime or try the live chat function during business hours on the Foxit website.
This PDF editor recognizes up to 41 languages, a respectable number for this type of software, even though it's not as many languages as our top two programs. It can convert from multiple document types, including documents you scanned. Its OCR technology makes scanned documents editable and searchable, but we found that this particular function involved more steps than other software we used to convert PDFs to word formats.
In order to use the OCR technology, you must first download the module. Other programs on our list have that feature already installed so you can convert your scans into editable text quickly and easily. Without a setup wizard, this program had a little steeper learning curve. It takes a little bit of time and practice to learn where all of the tools are located. However, we found the program to be intuitive overall.
You can also convert multiple documents with Foxit PhantomPDF. It places all of the documents in the program as different tabs. This makes it easy to work between multiple documents, yet not all PDF conversion software does it this way. The toolbars also differentiate this application from other PDF converters. PhantomPDF mimics the latest version of Microsoft Office, making it familiar and intuitive to use.
PDFs have grown in sophistication in both form and use, and Foxit has kept up with these changes. For example, you can add multimedia aspects to your presentation by embedding audio or video into the PDF with PhantomPDF.
Foxit Phantom PDF is easy to use with editing features that go beyond what the usual PDF converters can do. With OCR technology, multi-language support and font recognition, it's a good software program for creating and modifying PDFs. You can add multimedia features, create forms and secure your PDFs with passwords and permissions. Finally, it converts to PDFs or back to Microsoft Office formats, image or text, and PDF/As. It's a great choice if you need business PDF software that's easy to use and full featured.
Image Credit: Getty Images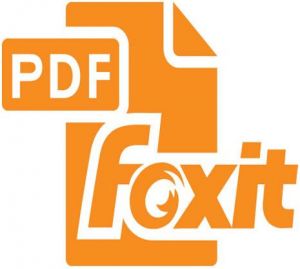 Foxit PhantomPDF
The Verdict
Foxit PhantomPDF is excellent PDF conversion software that can handle multiple languages and multimedia integration along with the basic and advanced features of PDF creation, like editing and security.

business.com editorial staff
business.com Member
The purpose of our community is to connect small business owners with experienced industry experts who can address their questions, offer direction, and share best practices.