FreeAgent Accounting Software Review
By Lori Fairbanks
Last Modified: December 8, 2018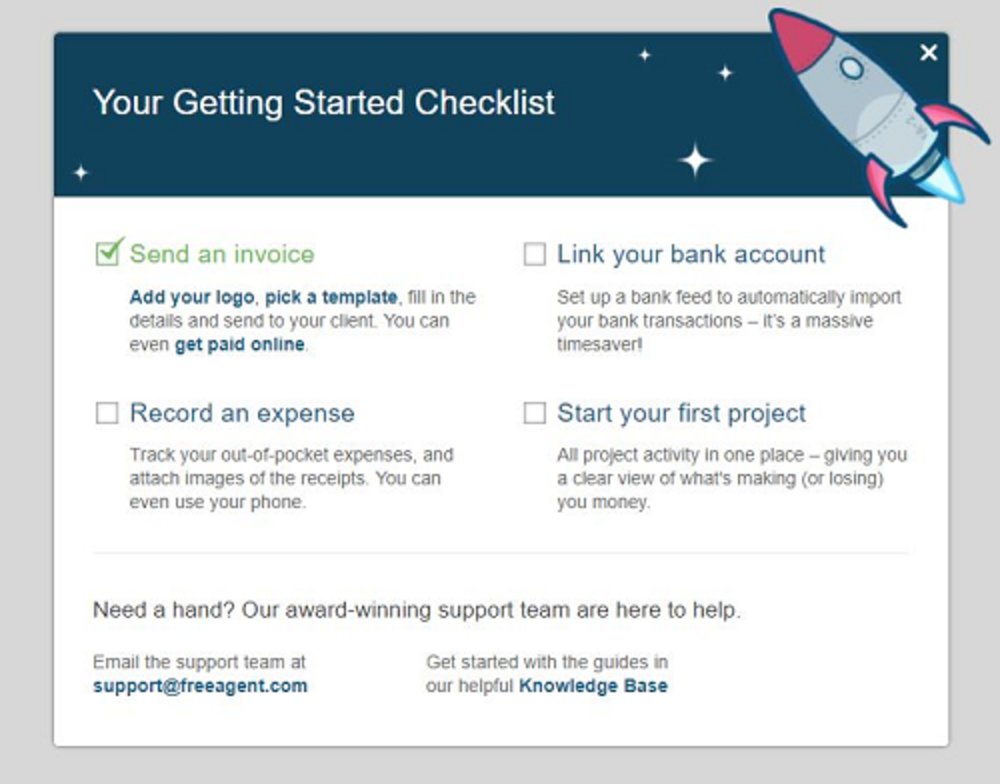 This accounting software has a getting-started checklist to acquaint you with its core features.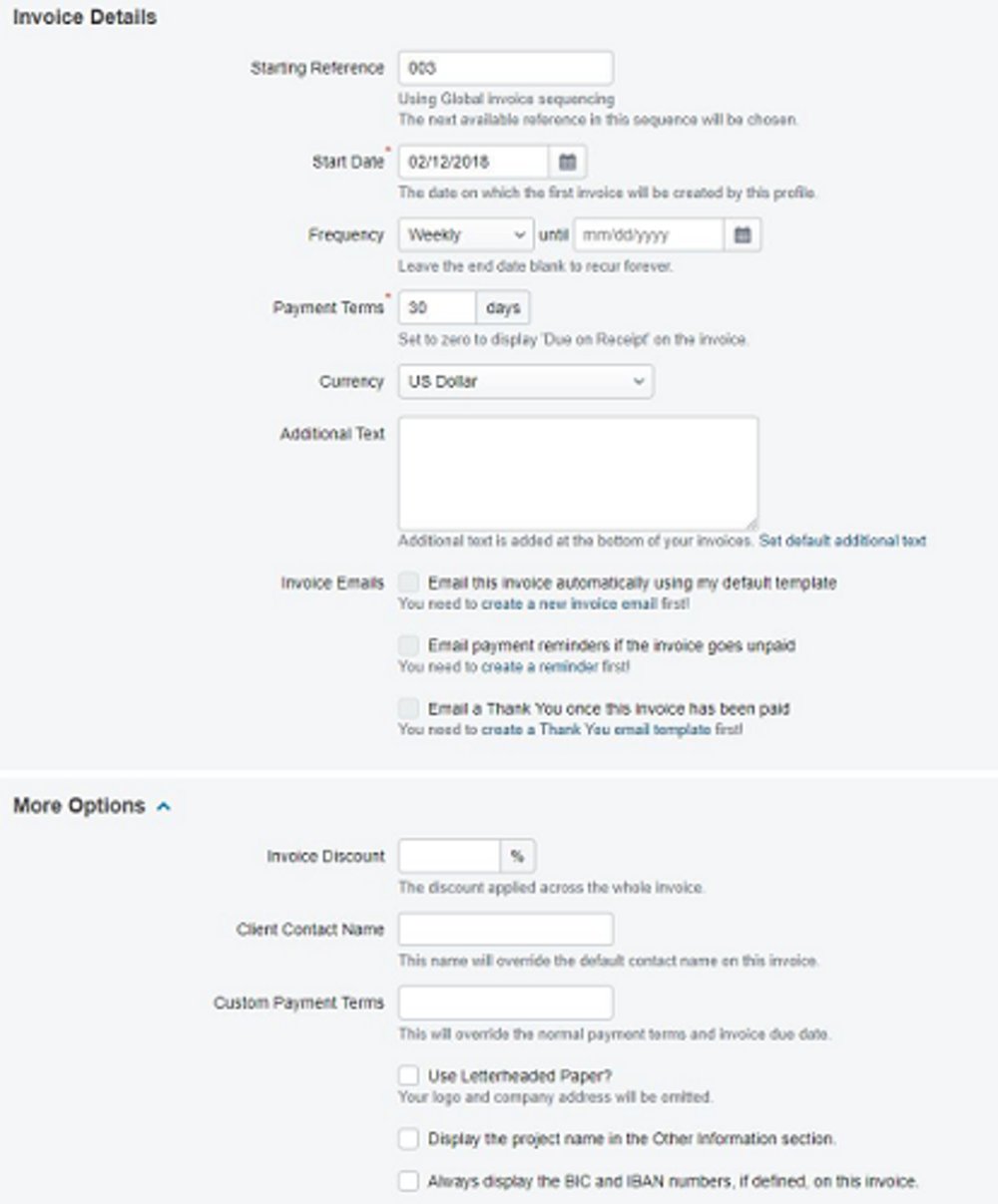 You can create recurring invoices, which saves time if your business offers subscription-based goods or services. You can also set up automatic payment reminders.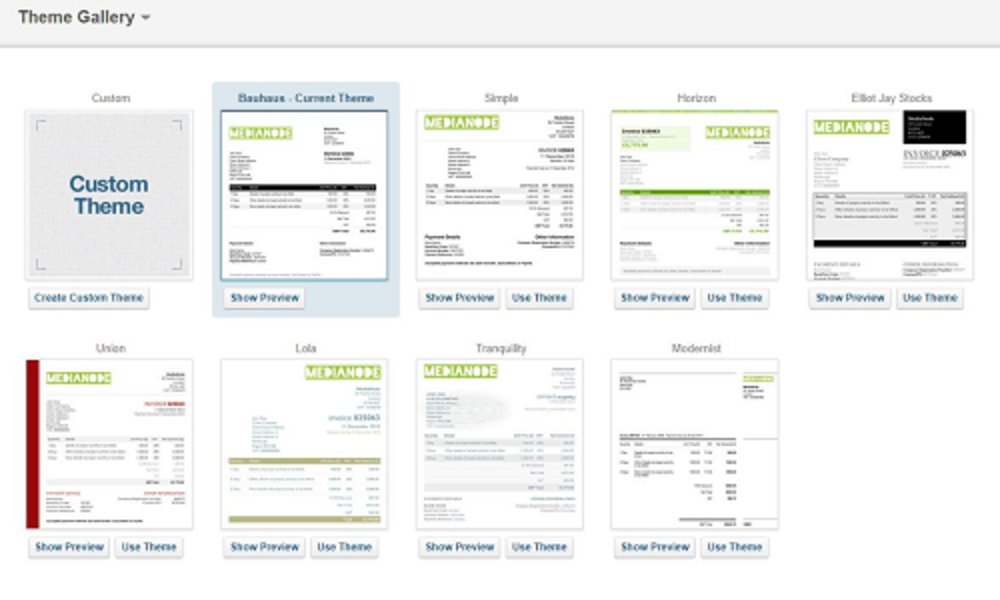 A template gallery lets you customize the look of your documents.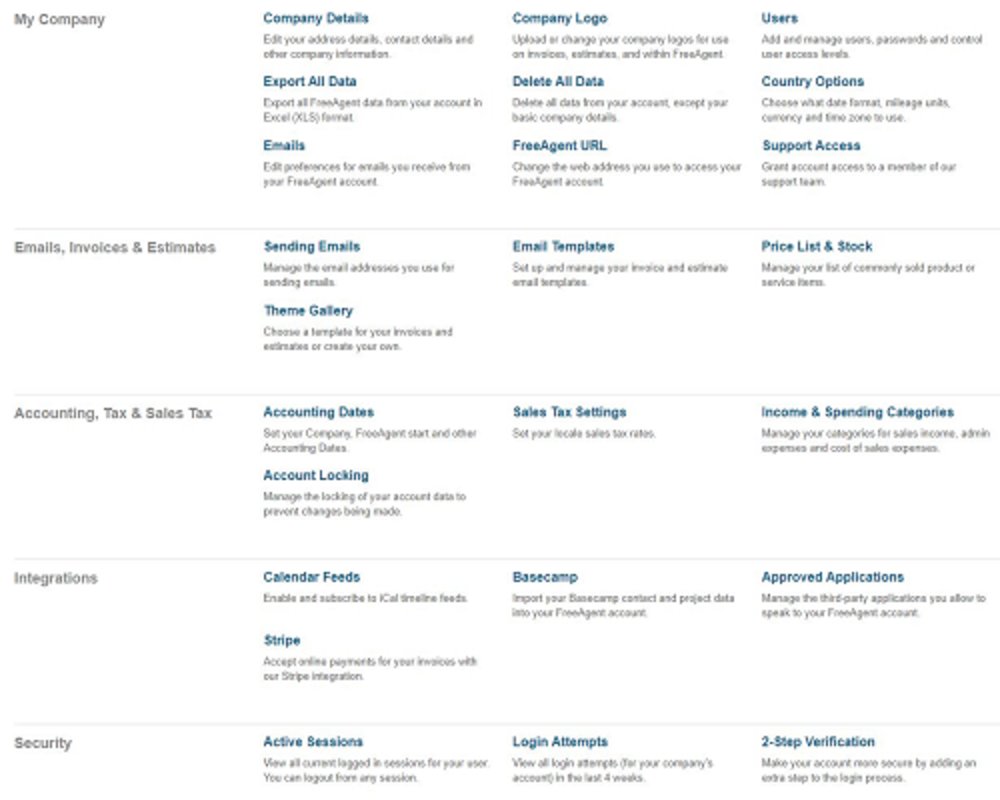 From the Settings tab, you can add your company logo, add and manage users, create a price list, add integrations and more.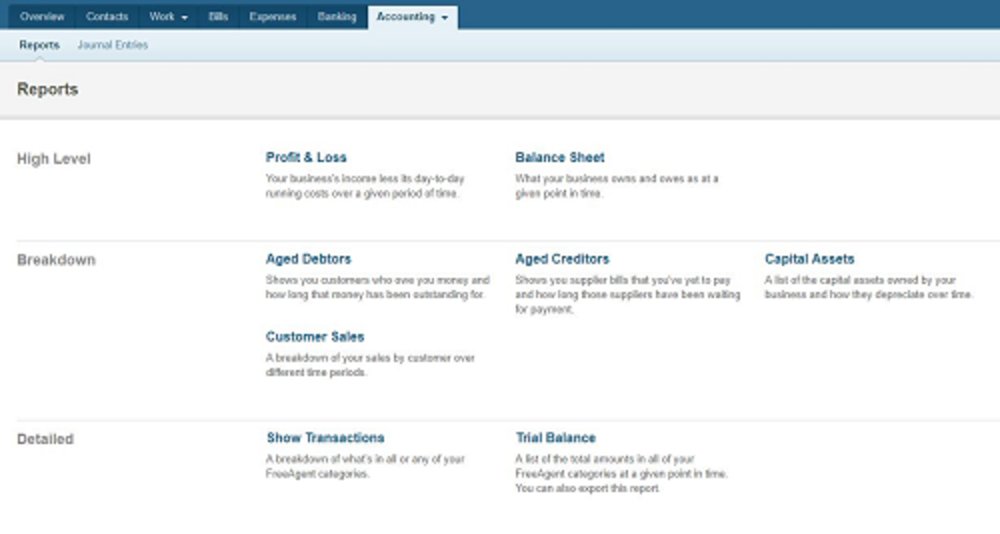 You can run a variety of financial reports using FreeAgent, including profit and loss, sales, and aging reports.
FreeAgent is small business accounting software designed for freelancers and small business owners, and it's especially suited for service- and project-based businesses. It's cloud-based, so you can access it from any browser, and like the best accounting software, it comes with mobile apps for Apple and Android phones. It offers a single service tier for U.S.-based businesses. U.K. and international versions are also available.

FreeAgent Accounting Software
Best Accounting Software and Invoice Generators
The Verdict
FreeAgent is a good option for project-based small businesses and freelancers needing to invoice billable hours and expenses to their clients. However, its inventory management features may be too basic for businesses that sell products.
Compare Quotes ▶
Pricing
There's only one pricing plan available for the U.S. version of this accounting software, and it supports an unlimited number of users, customers and transactions. It costs $20 per month, though the introductory offer is $10 for the first six months, and additional discounts are available if you choose to pay upfront annually rather than monthly.
The software has a 30-day free trial, so you have ample time to acquaint yourself with the program before signing up. If you decide this isn't the right accounting software for you, there's no contract, so you can close your account at any time without incurring cancellation fees. There's no setup fee either, so the only thing you pay for is your monthly subscription.
Ease of Use
As with most of the small business accounting software we reviewed, setting up an account is easy. After you enter your business details, the software guides you through several setup pages where you can select the date format (which is helpful, since U.K. date formatting can be confusing for U.S. residents), choose your local currency and time zone, and link your bank account.
The interface for this online accounting software is more nested than others, but the dashboard has movable cards that allow you to rearrange it to your liking. Invoicing is located under the Work tab at the top of the screen, along with estimates, projects and time tracking. FreeAgent houses a lot of information on the settings screen, and you'll use this screen to access email and invoice templates, add your company logo, create an inventory price list, and invite additional users to the software.
Timesaving Features
FreeAgent has several capabilities that speed up your accounting tasks:
It tracks billable time and includes a timer, so you can create accurate timeslips that you can add to invoices. It also tracks expenses, which you can invoice as well.
You can set up recurring invoices and automatic payment reminders. You can also set up the software to automatically send your customers a thank-you email after you receive payment.
After you create an estimate, quote or proposal, you can convert it to an invoice with a single click.
It has a mobile app for both iOS and Android phones, which you can use to see an overview of your accounts, create and send invoices, snap photos of your receipts and create expenses, view your contacts, and track your billable time.
You can connect your bank, credit card and PayPal accounts to the software. If you choose to auto-explain transactions when you sync your accounts, the software can automatically match your bank transactions with those you've entered into the software.
Other Features
As with every application we reviewed, you can set up FreeAgent to allow your customers to pay their invoices online with a credit card. It integrates with PayPal and Stripe.
It can help you manage your vendors and fixed assets, track bills, and create a price list of the items or services you sell.
You can run several financial reports, including an aged receivables report and a general ledger.
You can change the look of your invoices by changing the theme from the invoice screen or the settings screen. (You have to go to the settings screen to add your logo to the system if you haven't done that yet.)
Additional Considerations
Creating estimates and invoices is a little different with this small business accounting software, as it's a two-step process. On the first screen, you enter setup details, such as whether the invoice is attached to a project, any reference numbers, payment terms or discounts. On invoices, you also decide whether to include any unbilled items attached to the project, such as timeslips or expenses, which is a unique feature that would be helpful for businesses that charge their customers for these items. On the second screen, you enter line items from a pop-up box.
Several third-party integrations are available, so you can connect the software to other business applications you already use.
The company's website offers business education in the form of a blog, knowledgebase, small business guides, videos, live demos and webinars.
For customer support, you can contact the company by phone or email.
Drawbacks
The company, its customer support team and its phone numbers are based in the U.K., and its hours are Monday through Friday, 9 to 5 GMT, so U.S.-based companies may find it inconvenient to call the company for support. Phone numbers are not toll-free, so you should expect to pay international long-distance phone rates.
It doesn't create purchase orders or print checks.
There isn't a tab for inventory; rather, you access the Price List & Stock screen from the settings. Adding inventory items to invoices is clunky. After you've created an item in the system, you select "stock" rather than "product" to add items to the invoice, which is confusing. You also have to add the item description when you're creating the invoice, rather than when you initially create the product in the system.
It doesn't alert you when you've invoiced for more items than you have in stock. Rather, you must look up the Price List & Stock list from the settings menu to check the quantity you have on hand. This is inefficient for companies that want to keep track of the number of products they sell in real time as they invoice.
Although you can choose from eight templates, there aren't color or font options unless you can code CSS, in which case you can create a custom template.
FreeAgent is capable accounting software for freelancers and small businesses, particularly project- or service-based ones, that require a system to help them bill their clients for hours and expenses. It doesn't create purchase orders, though, and its inventory management tools are very basic, which makes it less ideal for businesses that sell goods.
Editor's Note: Looking for accounting software for your business? Click the Compare Quotes button below to have our sister site Buyer Zone connect you with vendors that can help.

FreeAgent Accounting Software
Best Accounting Software and Invoice Generators
The Verdict
FreeAgent is a good option for project-based small businesses and freelancers needing to invoice billable hours and expenses to their clients. However, its inventory management features may be too basic for businesses that sell products.
Compare Quotes ▶
Ready to choose your Best Accounting Software and Invoice Generators? Here's a breakdown of our complete coverage:

Lori Fairbanks
Lori Fairbanks has years of experience writing and editing for both print and online publications. After graduating from Brigham Young University with a Bachelor of Arts in English, she worked as an editor for Creating Keepsakes magazine and then as a freelance writer and editor for a variety of companies, including marketing firms and a medical university. She now writes for Business.com and Business News Daily.