FreedomVoice Review
By Chad Brooks
Last Modified: September 6, 2018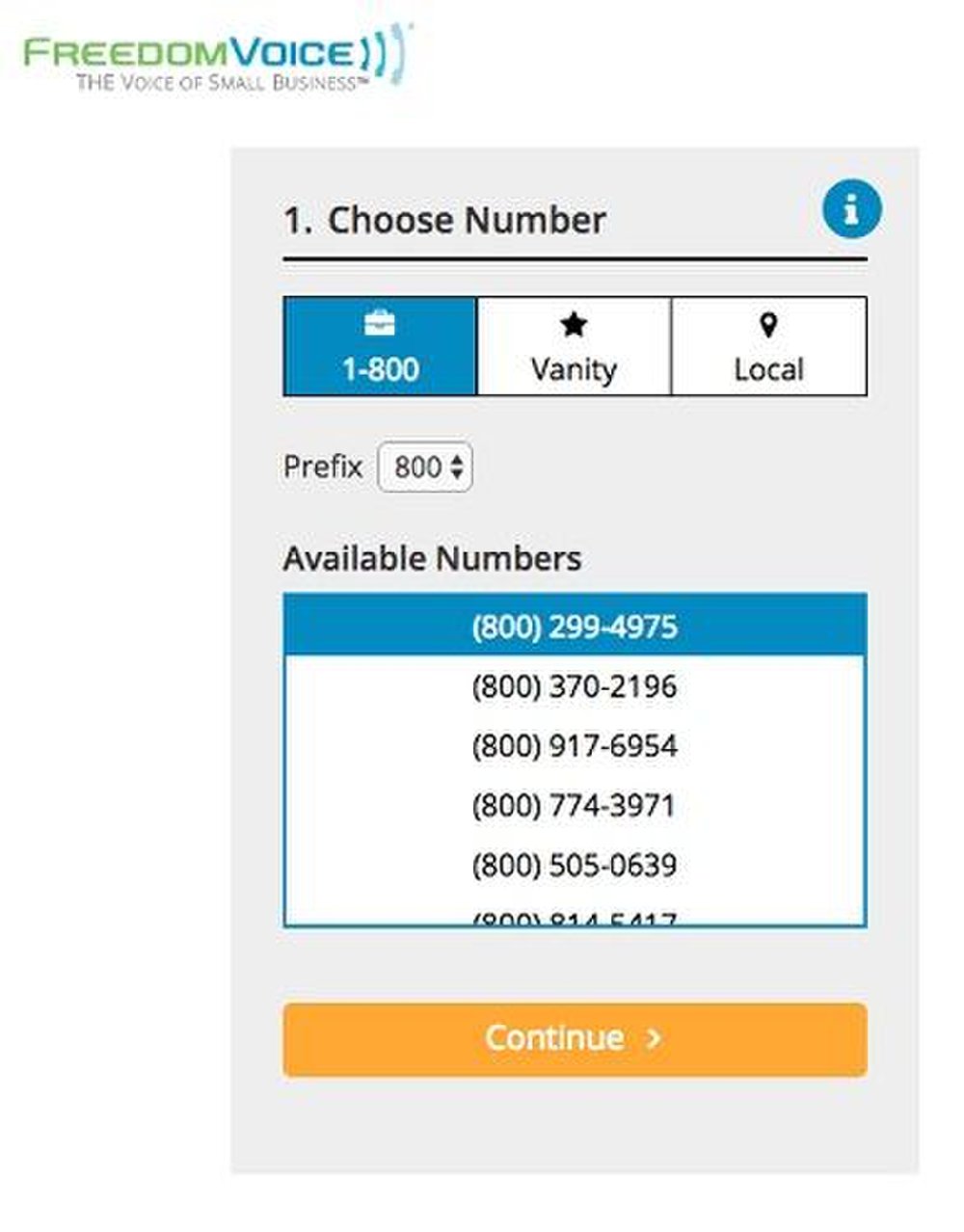 With the CloudNumber system, you can choose a local, toll-free or vanity phone number.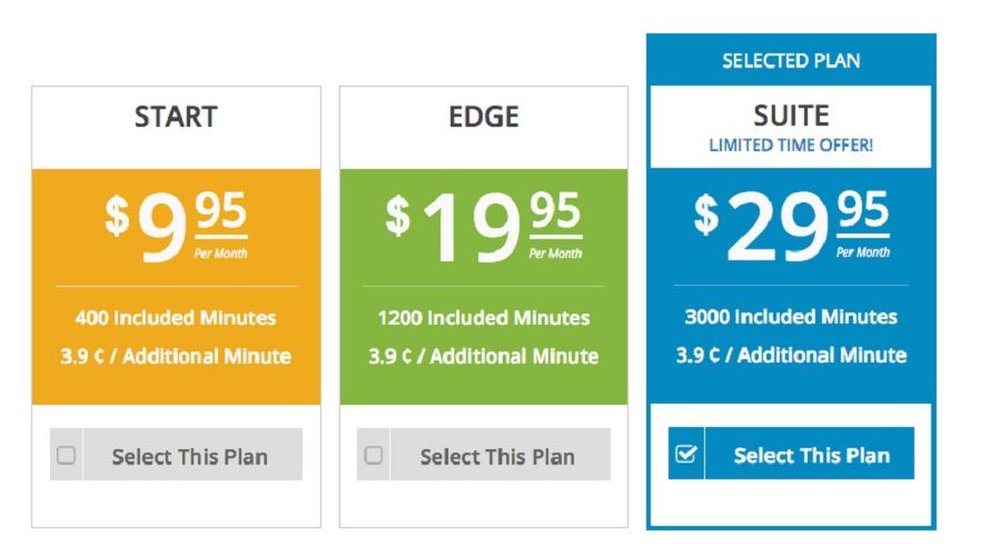 Pricing for the CloudNumber system is available on the company's website.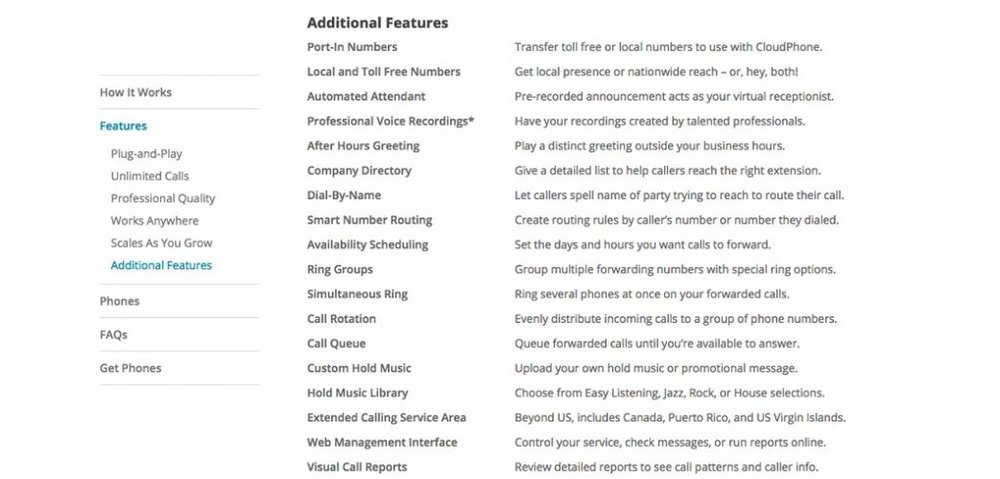 You can find a complete list of CloudPhone features on the company's website.

Pricing information for the CloudPhone system is posted online.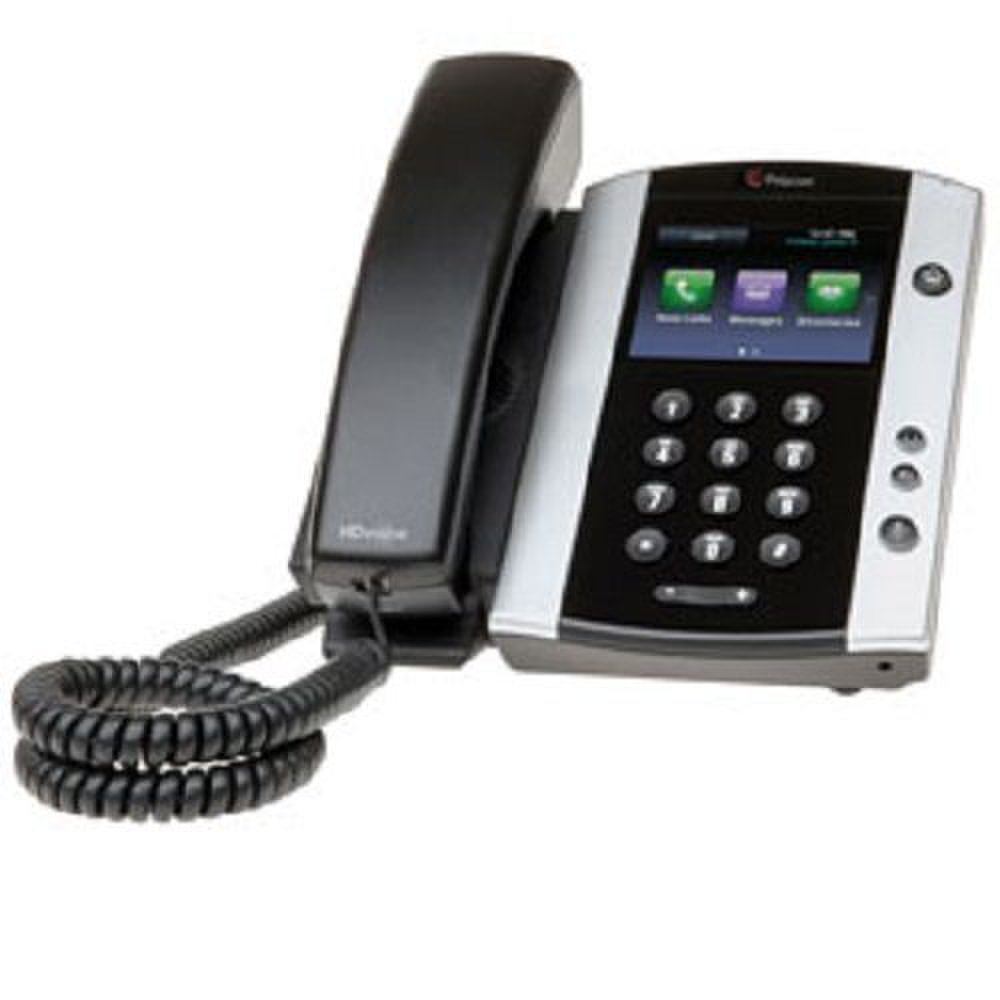 The company provides CloudPhone users with a Polycom phone for no extra charge.
FreedomVoice offers both virtual and cloud-hosted VoIP phone services. Both options don't require you to install equipment and are easy to use. The virtual system is designed for businesses with a remote workforce that wants a way to connect calls to their employees wherever they are, while also presenting a professional image at all times. The cloud-hosted VoIP system is available in two options: One is designed for very small businesses, while the other can be used by organizations of any size. All of FreedomVoice's offerings come with an array of calling, collaboration and mobility tools.
View all our recommendations for business phone systems on our best picks page.

FreedomVoice
Business Phone Systems
The Verdict
FreedomVoice is one of the best phone systems for very small businesses because it offers both virtual services and cloud-based phones systems designed especially for companies with just a handful of employees.
Compare Quotes ▶
Pricing and Terms
While all options charge recurring monthly fees, exact pricing for FreedomVoice varies by the type of system you are using.
The CloudPhone system, designed for businesses with four employees or fewer, is $29.95 per user, per month. This includes unlimited calling, access to nearly all of the system's features and a basic Polycom phone. Users can rent upgraded phones for $5 per phone, per month. The only added costs are for the call recording, voicemail transcription services and the ability to professionally record automated greetings.
Pricing for the CloudPBX phone system, which can be used by businesses of all sizes, is determined by a local reseller. The FreedomVoice representative we spoke with said the CloudPBX system is typically a few dollars cheaper per user, per month.
There are three service plans for FreedomVoice's virtual service, CloudNumber. The Start plan is $9.95 per month and includes 400 minutes, and the Edge plan is $19.95 per month and includes 1,200 minutes. Extra minutes for both plans are 3.9 cents each. The most expensive CloudNumber option is the Max plan. It is $29.95 per month and offers unlimited minutes.
There are no contracts with FreedomVoice. You pay month to month and can cancel at any time. The company also offers a 30-day, risk-free trial.
Service Options
FreedomVoice offers both virtual and VoIP services.
CloudPhone and CloudPBX VoIP Phone Systems
FreedomVoice's CloudPhone and CloudPBX are cloud-based phone solutions that don't require an on-site server, PBX equipment to configure or software to install. All that's needed to run the systems are a high-speed broadband internet connection and IP phones.
The phones come preconfigured and ready to be plugged in. Once the phones are activated, you can immediately make and receive calls.
The CloudPhone system is designed specifically to support businesses with up to four employees. Businesses with more than four users are encouraged to consider FreedomVoice's CloudPBX phone system. It offers the same functionality but is sold through authorized resellers. These resellers assess each business's network to ensure the system runs properly and develop customized pricing.
CloudNumber Virtual Service
CloudNumber is a virtual service that works as an extensive call-forwarding system that routes calls made to a main business line to the phone of each employee's choosing, such as a mobile or home phone. This option gives very small businesses a professional phone system without them having to purchase office phones for every employee.
Since this system uses no hardware, it can be up and running in just minutes. After you sign up for service and choose a local or toll-free number, the service is live and ready to use. In addition to letting you choose a new number, CloudNumber lets your business transfer over a phone number you already use.
One of the first steps in setting up the system is to record a greeting for the automated attendant. The auto attendant is what answers every call to the system. Customers and clients then indicate the person they are trying to reach, and the call is immediately transferred to the employee.
Employees can configure their settings so the system tries to reach them on multiple phones. They can choose for the system to ring their phones in a sequential order or all at the same time.
The system offers unlimited line capacity, so callers never hear a busy signal, even if multiple people are calling the business at the same time.
Features
CloudNumber, the virtual system, and CloudPhone and CloudPBX, the VoIP phone systems, offer a wide selection of valuable features.
FreedomVoice's virtual system includes more than 40 features, including the following:
Automated attendant
After-hours greeting
Smart number routing
Call forwarding
Simultaneous ring
Call queue
Custom hold music
Call screening
Call whisper
Call recording
Voicemail
Voicemail and fax to email
Voicemail transcription
Online fax
Call blocking
Company directory
Ring groups
Call hunting
Call rotation
FreedomVoice's cloud VoIP systems include all of the features in the virtual system, plus these features:
Call hold
Call parking/retrieval
Three-way conferencing
Direct inward dialing
Do not disturb
Message-waiting indicator
Softphone
Call recording
Additional Considerations
There are several other factors that make FreedomVoice a business phone system worth considering:
The FreedomVoice mobile app is available for iOS and Android devices. With it, employees can make and receive calls from their business lines, manage voicemails and faxes, make three-way calls, and use one-touch dialing to call contacts.
FreedomVoice's cloud-based phone systems have a 99.99 percent uptime. To keep the systems up and running at such a high rate, FreedomVoice uses five redundant data centers. With this setup, if a data center goes down or needs maintenance, all of the information stored there can instantly be moved to another location to ensure continuous service. Additionally, FreedomVoice works with a blend of top-tier carriers to ensure call quality is crystal clear.
The FreedomVoice customer care team is available by phone or email between 5 a.m. and 6 p.m. (PST), Monday through Friday, and from 6:30 a.m. to 3:30 p.m. (PST) on Saturdays. There is also 24/7 support for emergency issues.
Drawbacks
The biggest downside to FreedomVoice is that none of the systems allow online or video conferencing. If these are collaboration tools you need, you'll have to consider a different business phone solution.
Another potential drawback is that businesses interested in the CloudPBX system have to work with one of FreedomVoice's partner resellers. The service and pricing that you receive will depend on the specific resellers you work with.
Editor's note: Looking for a business phone system? Click the Compare Quotes button below to have our sister site BuyerZone connect you with vendors that can help.

FreedomVoice
Business Phone Systems
The Verdict
FreedomVoice is one of the best phone systems for very small businesses because it offers both virtual services and cloud-based phones systems designed especially for companies with just a handful of employees.
Compare Quotes ▶

FreedomVoice
Business Phone Systems
The Verdict
FreedomVoice is one of the best phone systems for very small businesses because it offers both virtual services and cloud-based phones systems designed especially for companies with just a handful of employees.
Compare Quotes ▶
Ready to choose your Business Phone Systems? Here's a breakdown of our complete coverage:

Chad Brooks
Chad Brooks is a Chicago-based writer and editor with nearly 20 years in media. A 1998 journalism graduate of Indiana University, Chad began his career with Business News Daily in 2011 as a freelance writer. In 2014, he joined the staff full time as a senior writer. Before Business News Daily, Chad spent nearly a decade as a staff reporter for the Daily Herald in suburban Chicago, covering a wide array of topics including local and state government, crime, the legal system and education. Chad has also worked on the other side of the media industry, promoting small businesses throughout the United States for two years in a public relations role. His first book, How to Start a Home-Based App Development Business, was published in 2014. He lives with his wife and daughter in the Chicago suburbs.