G Data Review
By Business.com Editorial Staff
Last Modified: March 26, 2019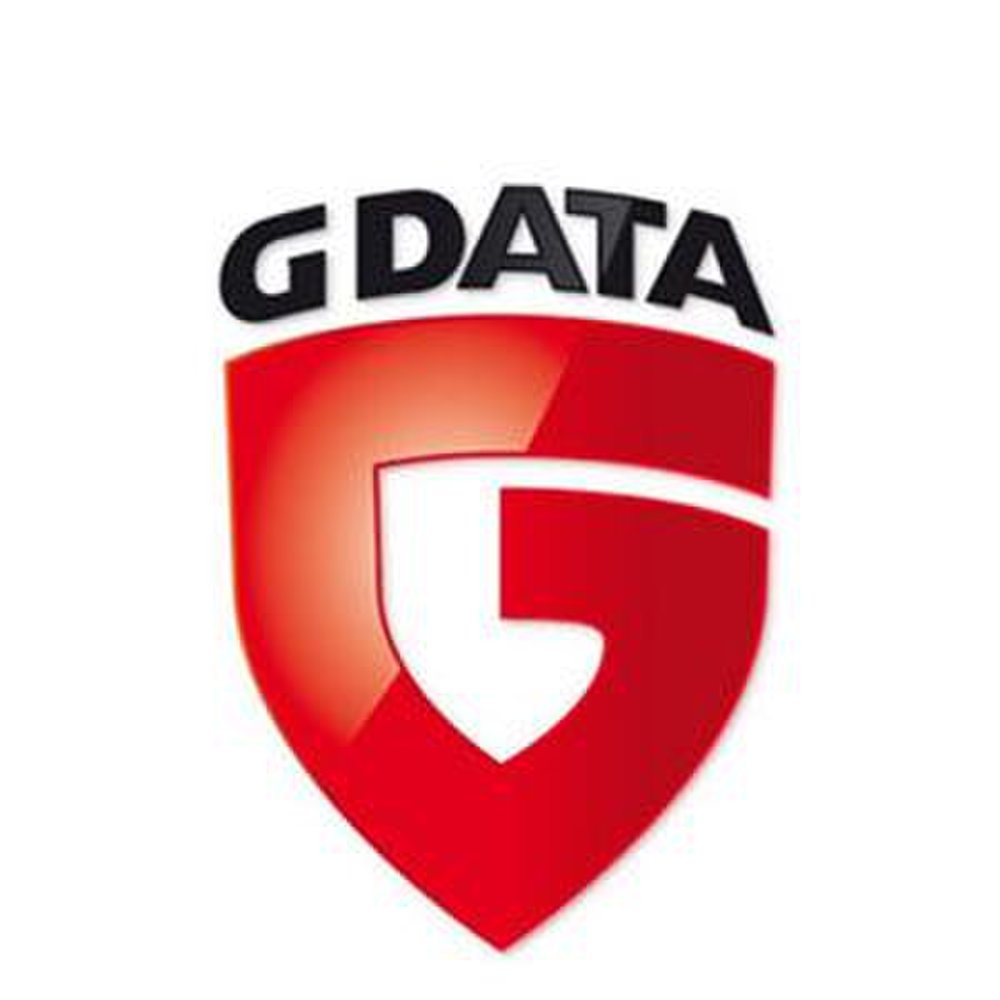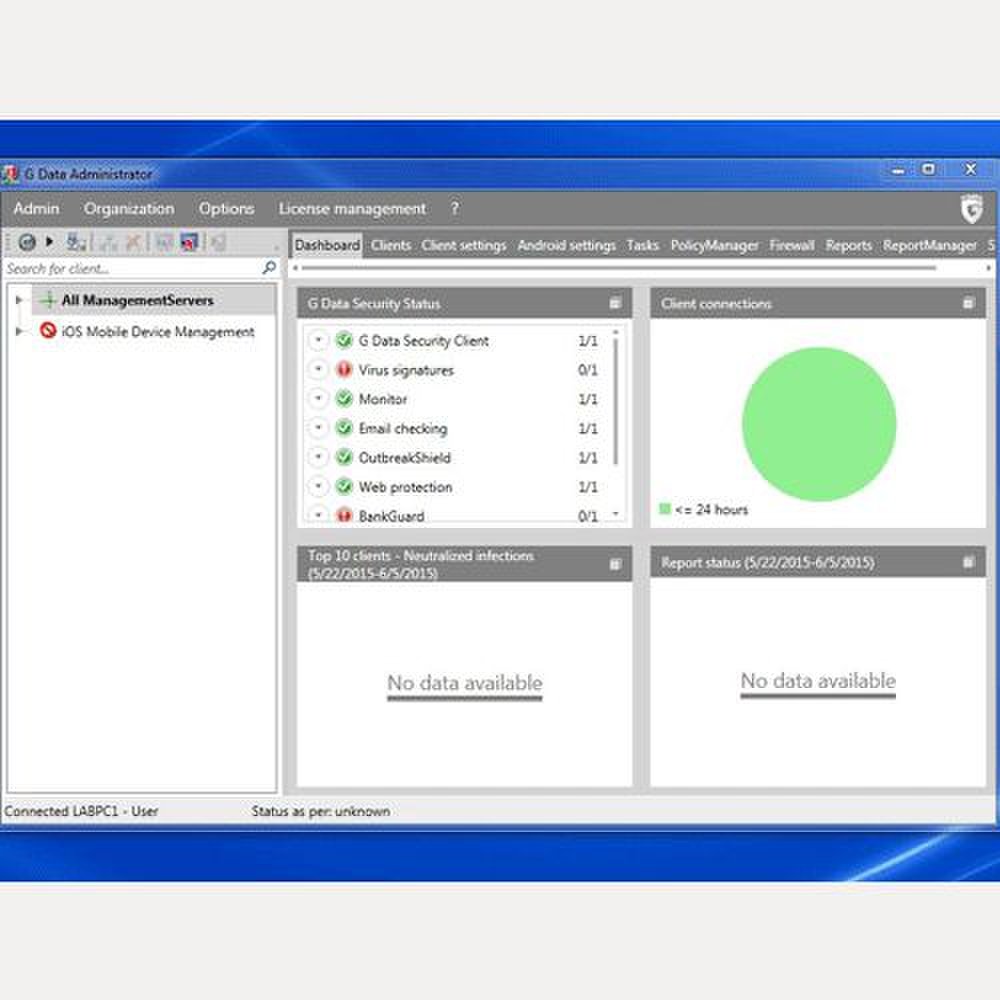 G Data Endpoint Protection Business image: From the computer interface, you have access to a management dashboard where you can configure and monitor your network.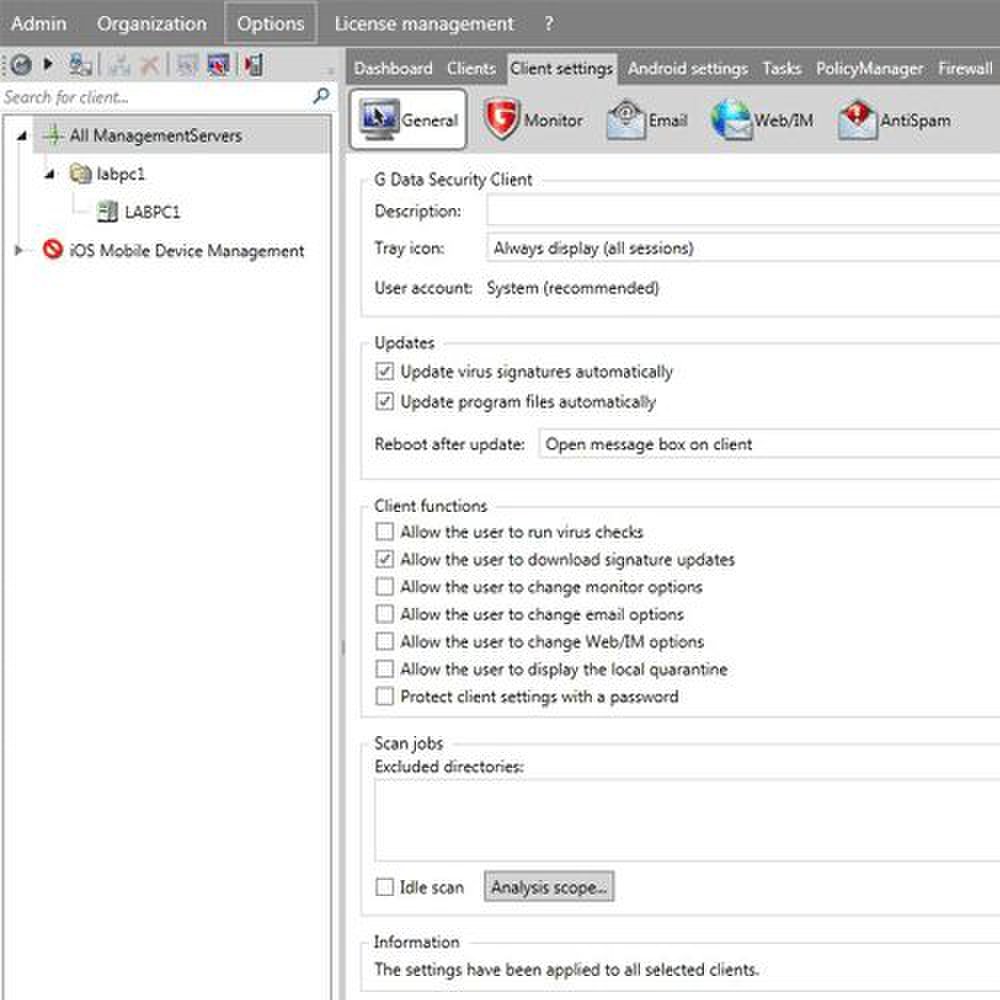 G Data Endpoint Protection Business image: By using the various tabs in the dashboard, you can set security policies.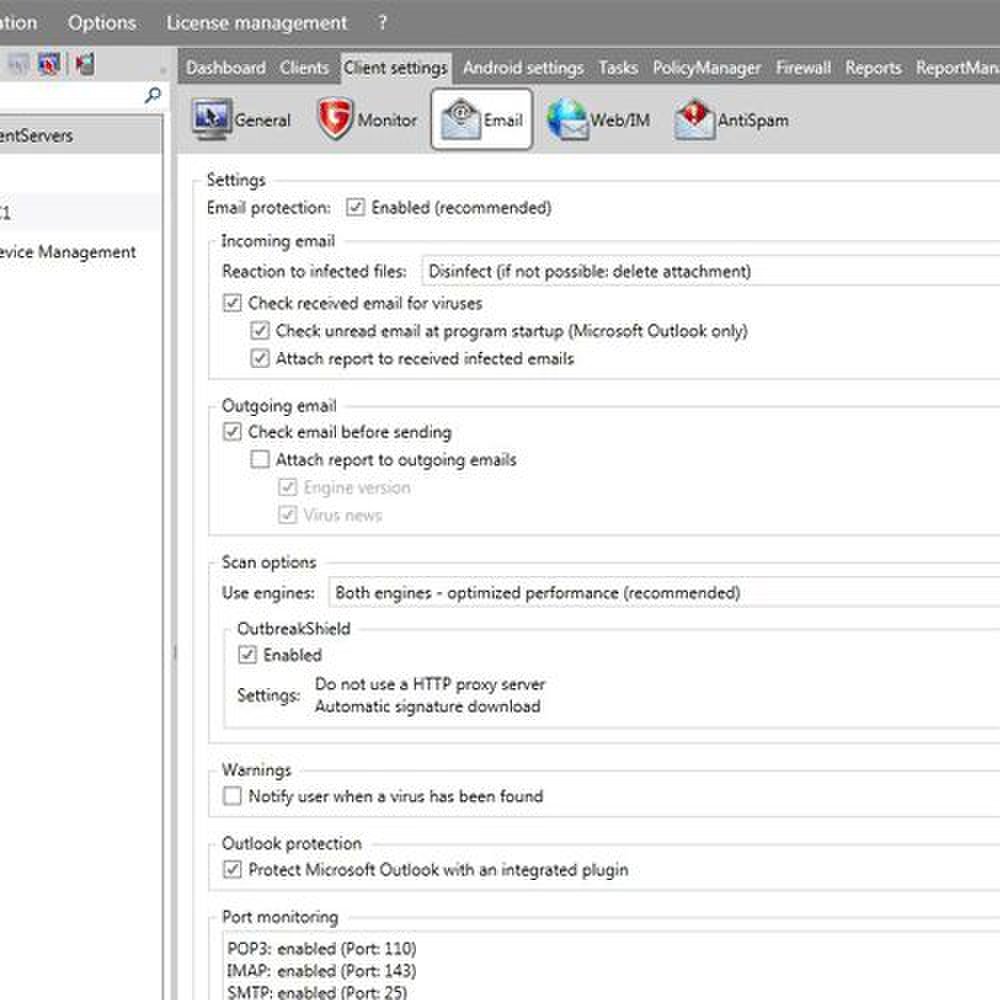 G Data Endpoint Protection Business image: You can easily configure your email settings.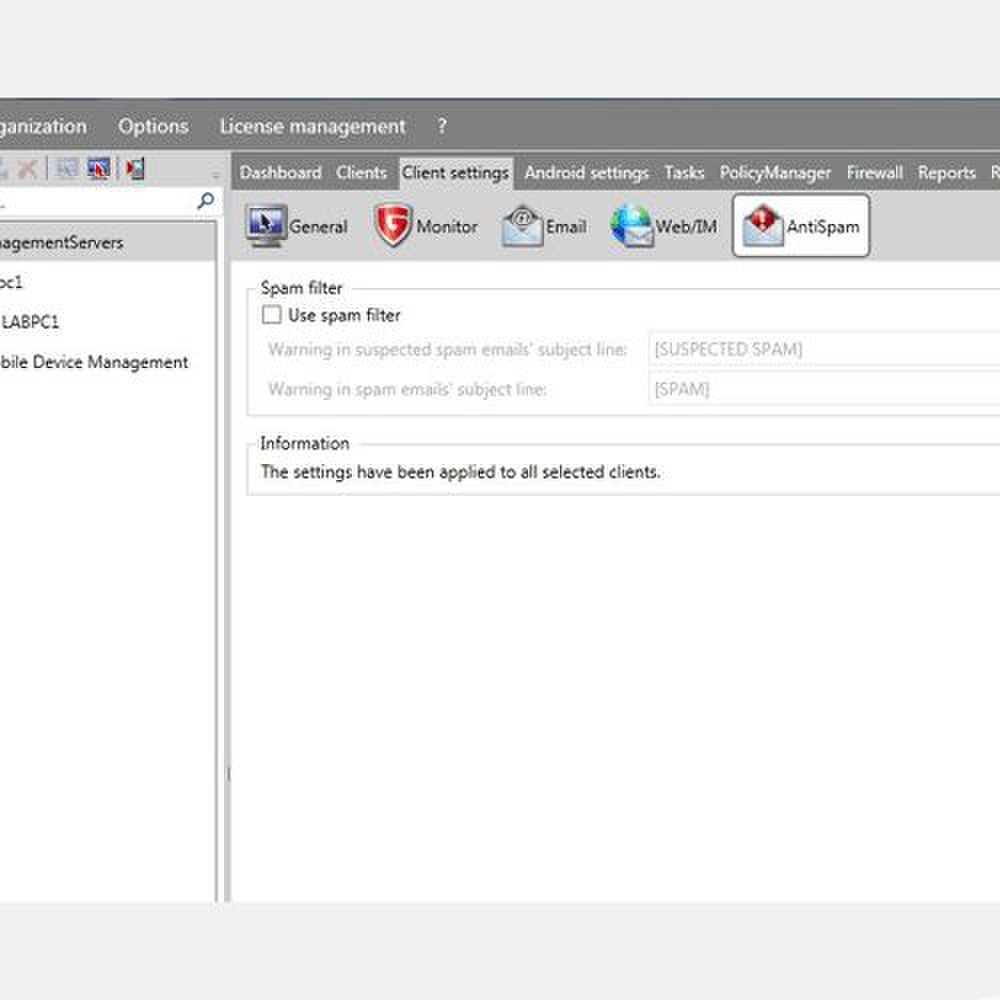 G Data Endpoint Protection Business image: Using the management dashboard, you don't need advanced IT knowledge to configure your security settings.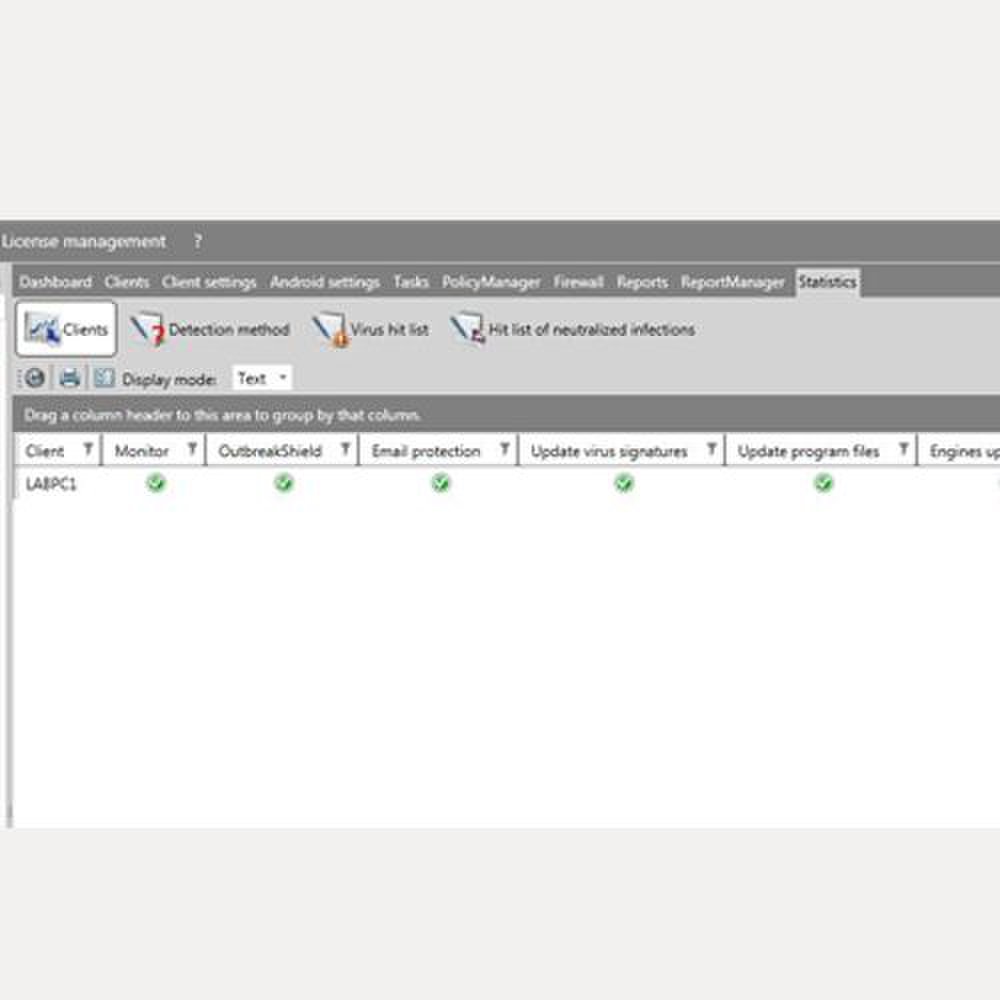 G Data Endpoint Protection Business image: Once you've connected your devices, you can monitor them and view any risks with this program's easy-to-understand graphics.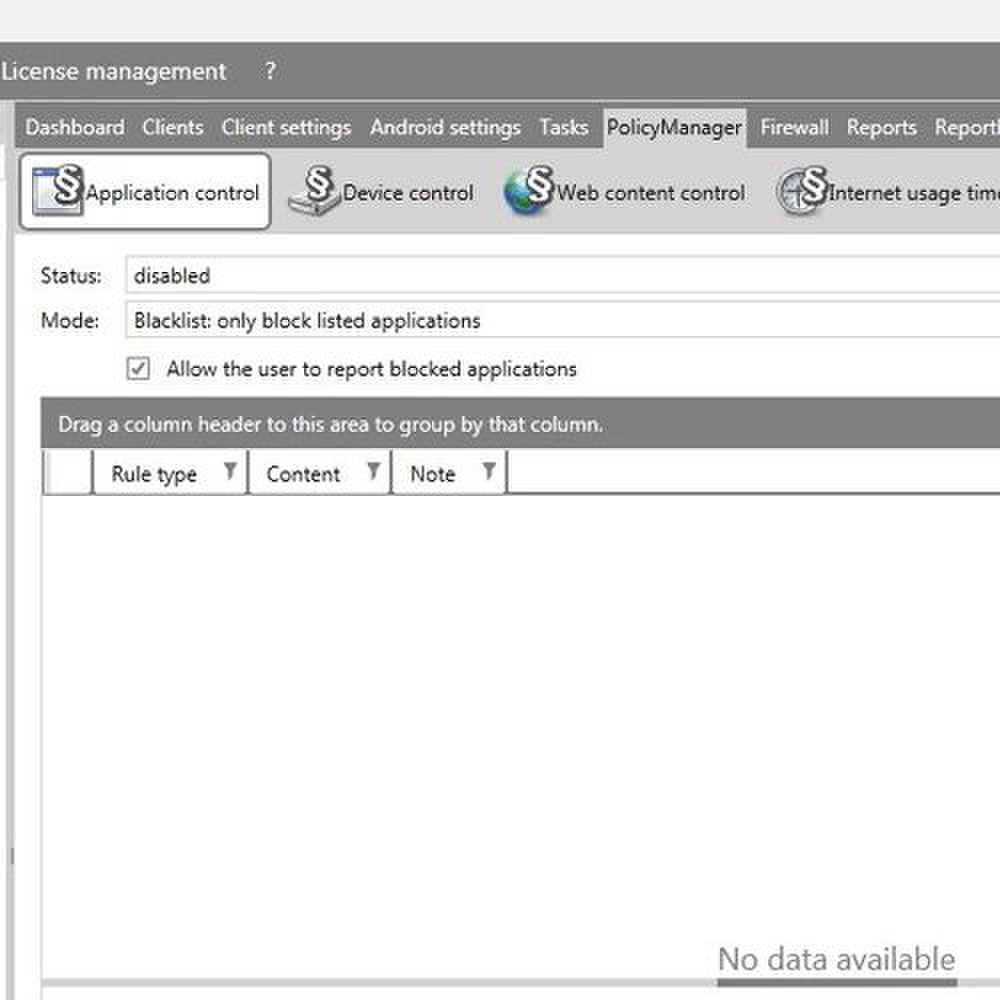 G Data Endpoint Protection Business image: If you want to be specific with your security, you can create policies outside the default setting, applying unique access based on your preference.
The tricky thing about antivirus software is deciding which elements are most important: Perhaps convenient management or protection are the most important elements for some small businesses while flexible security features and low cost are overriding concerns for others. It's important that you take a moment to identify the features that are the most important when shopping for small business antivirus software. That said, G Data falls into a unique category, because their Endpoint Protection Business software has more security features than most other software; however, one drawback is this software can be more difficult to install and manage.
First, a disclaimer: If you have dedicated IT resources and equipment, then installing this product won't be a hassle and managing it is easy. But if you are running a small business that doesn't have IT support, this product can be frustrating to install and manage on your own.

Once you can get past the installation, you have a host of security features like internet and email protection, spam blocking and the ability to block hazardous websites and website categories like adult content or social media. The software also has a firewall to monitor network traffic and block ill-intentioned attempts to access your network. The software offers anti-theft protection on certain devices, though you'll want to check with the manufacturer to make sure you device is supported based on its platform, OS and version.
Anti-theft protection allows you to lock or wipe a device clean of information. Picture this scenario: You lose your business BlackBerry on the subway and have sensitive client data on it. This security software can lock it so that no one can access it or wipe the Blackberry's memory, essentially sanitizing it of sensitive data and protecting your business's information. There is also a file shredder, which completely erases a file that has been deleted but still exists on your device. These features can be very valuable depending on the kind of small business you run, the information you work with or the devices your employees use.
The downside of G Data comes from its difficult installation, which for the average user would be a real setback. In our tests, it took over two hours for the software to download, and after requesting the software, you have to wait for a company representative to contact you. This is time consuming and as a consumer, you're tempted to move on because the process is not expedited. However, it proved to be very useful that a company representative had already reached out to us, because we were able to contact him with our concerns during installation.
Managing this antivirus software requires on-premise hosting, meaning you'll need to supply the equipment and IT resources to set it up, but if your small business has those components available, G Data Endpoint Protection Business is among the best antivirus software products to consider for your small business.

Ready to choose your The Best Internet Security and Antivirus Software of 2019? Here's a breakdown of our complete coverage:

Business.com Editorial Staff
The purpose of our community is to connect small business owners with experienced industry experts who can address their questions, offer direction, and share best practices. We are always looking for fresh perspectives to join our contributor program. If you're an expert working in your field – whether as an employee, entrepreneur, or consultant – we'd love to help you share your voice with our readers and the Business.com community. We work hard to only publish high-quality and relevant content to our small business audience. To help us ensure you are the right fit, we ask that you take the time to complete a short application: https://www.business.com/contributor/apply/ We can't wait to hear what you have to say!