Gadook Review
By Business.com Editorial Staff
Last Modified: December 18, 2017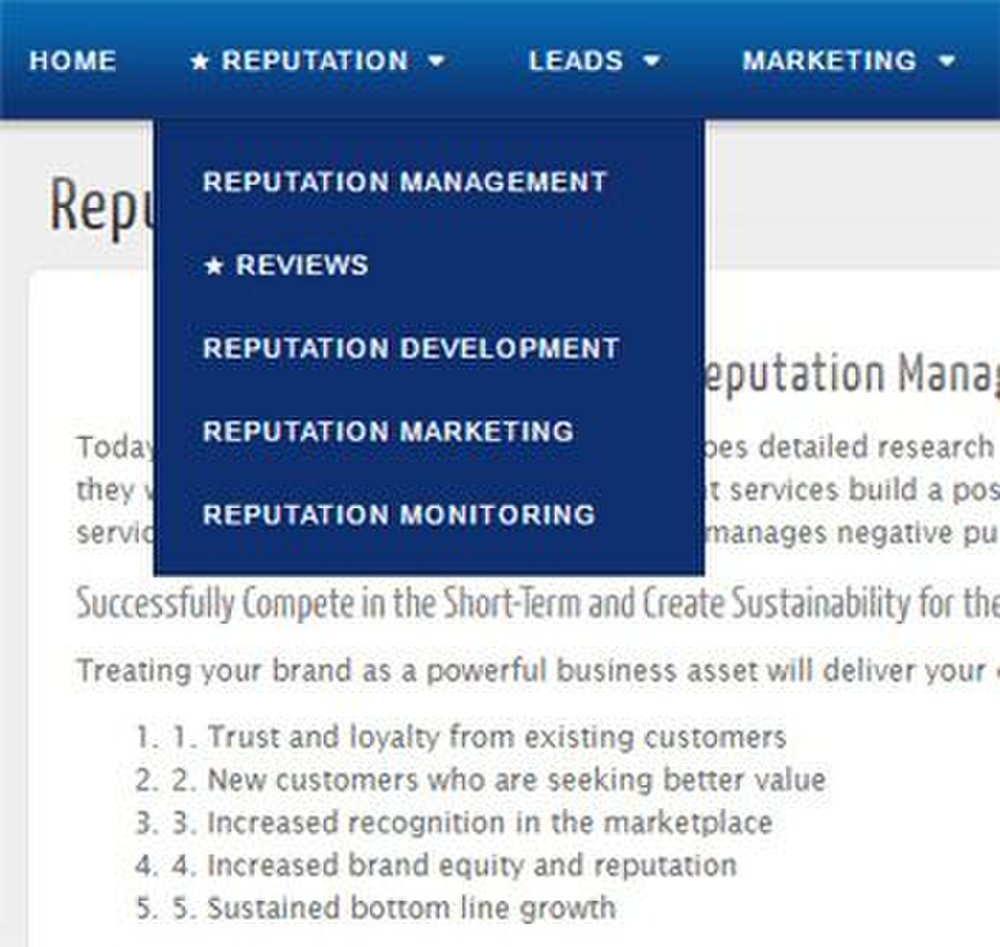 Gadook image: This company has several reputation management specialties.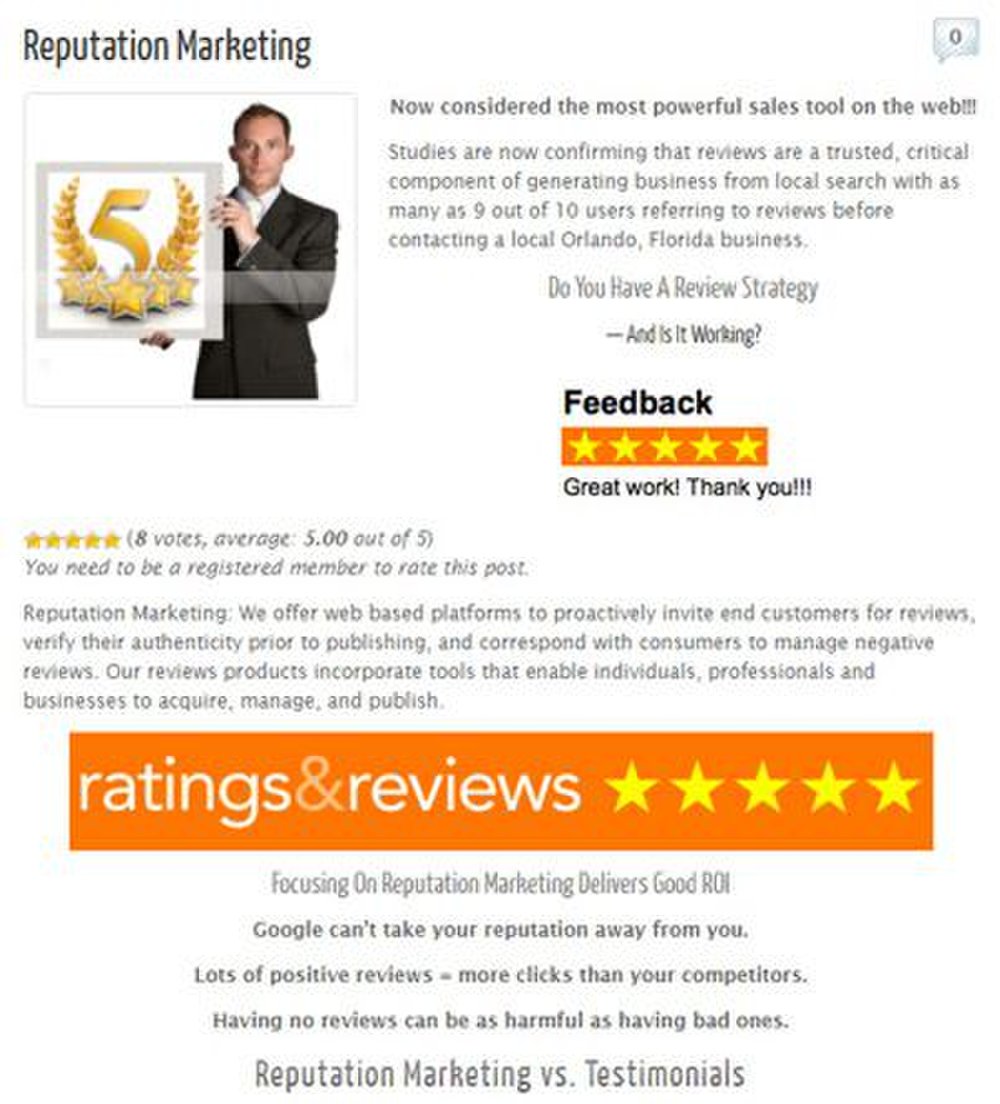 Gadook image: This company focuses on reviews as a key part of reputation management.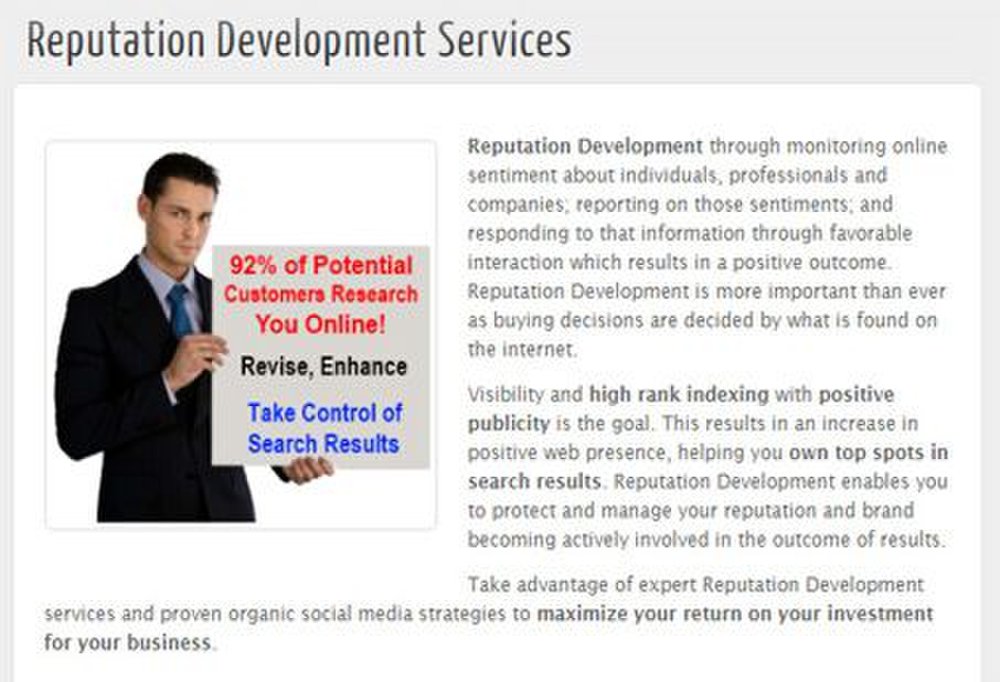 Gadook image: You can hire this company to help you develop your reputation as well as repair it.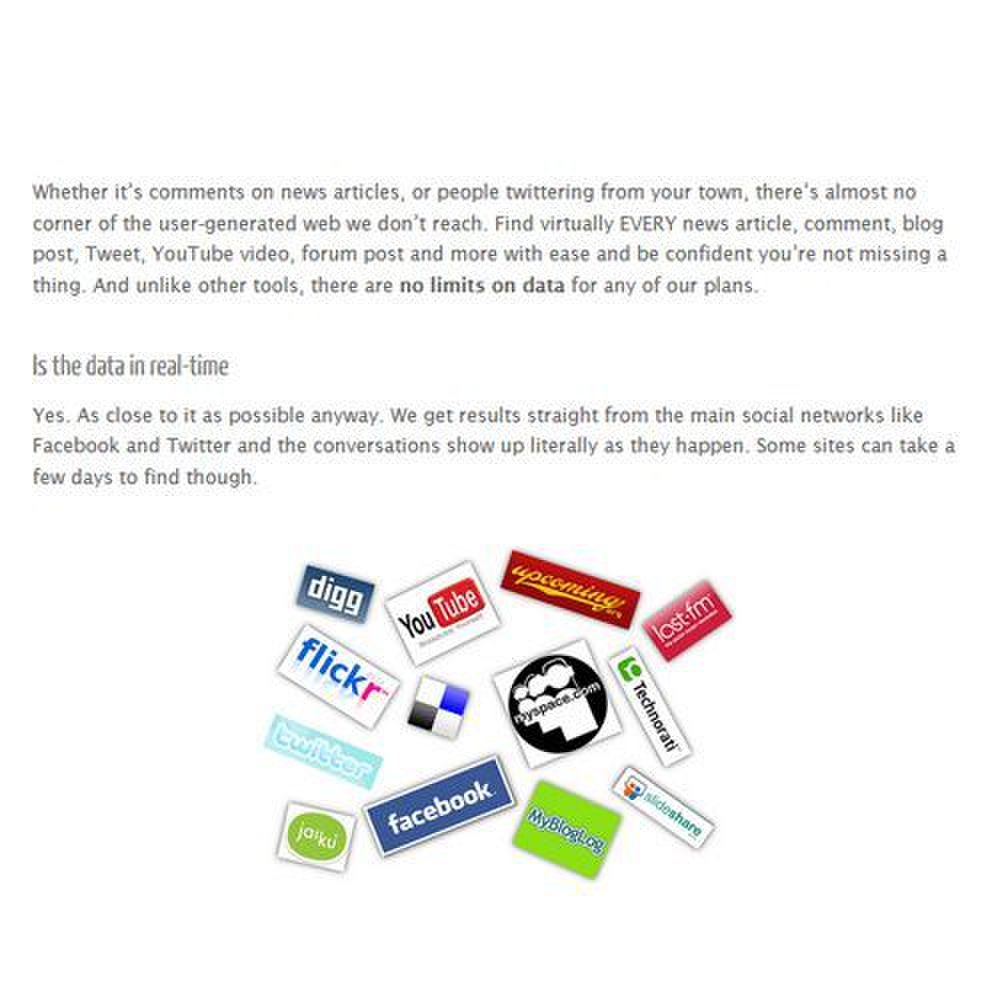 Gadook image: This service monitors multiple venues for comments on your business.
Gadook online reputation management service is an inexpensive but effective service that concentrates on ensuring your positive reviews are seen while pushing the negative ones off the front page of search results. It concentrates on controlling reviews and maximizing the SEO of your current websites, building social media and blogs, and disseminating press releases to draw more traffic to your website.
For businesses not rocked by scandal, the most common reputation issue stems from review sites that have a predominance of negative reviews or positive reviews buried under the negative. Gadook controls 35 review sites where you can lead your customers to send reviews. In this way, it can promote the positive reviews while alerting you to the negative ones so you can address the complaints without taking a hit to your reputation.
This service believes a strong website is crucial for a good reputation. It analyzes your existing website and suggests improvements. Much of it has to do with standard SEO techniques, but Gadook constantly experiments with new techniques and monitors keywords and Google algorithms to ensure its methods are up to date. It also doesn't limit itself to Google, but works to get the most effective mix.
This service isn't limited to reviews and websites. It can help you develop and maximize your social media, which builds customer relationships and helps push negative content off the first search page. It also creates and distributes press releases in order to help generate more backlinks to your sites, increasing domain value.
Gadook's proposal was what we'd expect from a top ten product. It was very specific about Gadook's roles and analysis. It differed from other services, though, in that it did not provide a reputation analysis – i.e., the negative sites that came up under specific keyword searches. Rather, it focused on the SEO of our test company's website. However, this could be because Gadook felt we needed reputation marketing rather than management. It seems to consider reputation management for when a company is dealing with a scandal, as opposed to negative reviews that come naturally from having a large clientele. Further, the proposal itself was very general without any mention of our test business or its particular issues.
The company did not reveal its clients, which is a plus for privacy, but it also meant we had no references or case studies to judge its effectiveness. Looking at the Gadook website as an example of its own work showed it to be below the average of the top ten: It ranked about average for SEO, but well below average for backlink health. Backlink health is vital for establishing website authority. When we checked Google autocomplete, the only "Gadook" that showed up involved towns in the Middle East.
Gadook offers more links to free tools for social media monitoring, reputation marketing tips and even suggestions on how to remove a negative review. However, the information has not been updated in a while.
Gadook is straightforward in what it offers in an online reputation management service. It respected the privacy of its clients more than any other services we reviewed and didn't pad its proposal with extra work. However, its own website does not make a good case for its performance, and it didn't provide case studies as references. The overall proposal was detailed but not as specific as others we reviewed. Nonetheless, for the price, Gadook is a worthy service if you need help with reputation management.
Business.com Editorial Staff
The purpose of our community is to connect small business owners with experienced industry experts who can address their questions, offer direction, and share best practices. We are always looking for fresh perspectives to join our contributor program. If you're an expert working in your field – whether as an employee, entrepreneur, or consultant – we'd love to help you share your voice with our readers and the Business.com community. We work hard to only publish high-quality and relevant content to our small business audience. To help us ensure you are the right fit, we ask that you take the time to complete a short application: https://www.business.com/contributor/apply/ We can't wait to hear what you have to say!