Genius Project Review
Genius Project has every feature we were looking for in a project management application. Version 8 has a much-improved interface and design. This is an enterprise-level product that markets mostly to teams of 50 or more members. It is commonly used by project management offices (PMOs) as well as by manufacturing, IT, engineering and new-product development teams. Customers include large entities such as Oriental Trading Company, Johns Hopkins University, Bentley Motors and the state of Hawaii. Genius Project offers advanced portfolio management features, is fully configurable, and is easily scalable to 100+ users.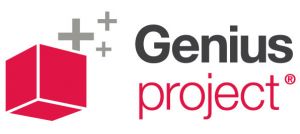 Genius Project
The Verdict
Genius Project is a highly competitive enterprise project management system that has portfolio project management dialed in. It is especially helpful for those looking to improve project prioritization to more closely align with specific key business objectives.
Surprisingly for such a high-end product, Genius Project is affordable, with subscriptions as low as $19.95 per month. Discounts are available for long-term contracts and paying in advance. Standard, professional and enterprise versions are available. Each level includes additional features, such as free read-only access, unlimited custom fields, tailored workflows and premium support options. It is an international company with offices in Switzerland, New York, Canada and Germany. Training is available in multiple languages and onsite if needed.
Genius Project integrates with numerous business systems, and advanced professional services are available. Being an enterprise-level product, it is designed to integrate with other enterprise systems, including SAP, Salesforce, Sage Accounting, Microsoft Office and IBM Lotus Notes. Integration services are available if you do not have the resources to create custom integrations.
Genius Project consultants work with you to configure the software to specifically fit your company objectives and work processes. Train-the-trainer training is available as well as onsite training, tutorials and virtual classes. As with most high-end products, you can expect the discovery-to-deployment process to take up to six weeks. After deployment, optimization assistance is available to help you fine-tune your processes.
Once you have used the prioritization tools to organize your projects, you can use Genius Project's planning tools to quickly and skillfully plan each project. If you work with others who use MS Projects, you'll benefit from two-way integration between Genius Project and MS Projects.
This online project management software includes multi-project Gantt charts, which are more interactive than many we have seen. It also includes advanced resource management features and capacity planners. It can plan using generic resources, and it has tools for scheduling physical assets, such as conference rooms. You can configure the software to automatically manage such items as resource unavailability requests.
Delivery can be an anxious time in the project lifecycle, but Genius Project includes numerous features to satisfy your clients or stakeholders. It can run any type of report you desire, including those that can reveal any open items that may need to be addressed and financial reports that executives or stakeholders may require before a project can be closed out.
This project management software also runs lesson-learned reports to help you improve your processes in the future. You can run reports to examine team efficiency as well as issue and change-request reports. Projects can easily be archived and retrieved later for cloning.
Genius Project provides optimal security suitable for protecting even sensitive data. It is also available to install on your own servers if you want to manage your own security. The online version is hosted by SoftLayer, an IBM company. The servers are monitored 24 hours a day and provide georedundant backup so you'll never lose your data. Data centers are securely located in Dallas, Toronto, Singapore and Amsterdam. Data servers are SSAE 16 and SOC 2 compliant, and it satisfies HIPPA and PCI compliance requirements as well. Data transfers are secured using 2048-bit industrial-grade SSL certificates.
This project management software includes everything we were looking for in terms of securing information within the system. It can manage user profiles with specific sets of permissions, and it supports single sign-on technologies. You can also configure the software to secure specific items, such as documents or comments. Administrators can also create unique dashboards to limit a team member's access to certain parts of the system.
While your project is underway, it can easily manage things such as issues and change requests as well as compliance reporting. It can automatically re-estimate task time allotments as changes occur. Team members can easily submit time worked online or via their mobile device. Genius Project manages billable and non-billable hours worked so you can clearly see how much project work time is actually completed during a given workday. It also manages submitted expenses and generates invoices. It includes tools to help you manage documents – up to 5GB per month for free – or you can integrate it with your own digital asset manager to limit data usage.
Team collaboration features, such as forums, notifications and comments, help keep everyone in tune with what is going on with the project and their individual tasks. It has a single-page view for project updates and statuses that look like a social media app, so your team members should find it simple to use.
We were fortunate enough to get a sneak peek at version 8 before it was released and were impressed. The layout and color scheme is notably improved, and we found the basic features simple to use. Routine tasks, such as creating a project, adding resources and managing tasks, are simple to accomplish, even without training. You can also automate a lot of routine tasks to help free your team's time customarily spent on tedious tasks, and numerous project manager tasks can be conducted right from the Gantt chart view.
Our team member testers evaluated this software without prior training and found it relatively simple to use. While we recommend that everyone take full advantage of the training offered by Genius Project, we feel that simple routine tasks should be intuitive and easy to figure out without training. Our testers were able to accomplish test tasks easily and within minutes. They performed such functions as adding tasks, attaching documents, commenting on tasks and submitting time worked, and found all tasks simple to complete. Though our testers didn't prefer working with mobile versions that were cluttered or attempted to do too much, they found Genius Project's mobile almost too spartan. For the most part, the mobile version is designed for employees to enter in timesheet information, which is the most common use for mobile tools and most likely adequate for your team.
Genius Project includes advanced project portfolio management tools and is a good choice for those looking to prioritize their projects better. Using this software, you can perform what-if scenarios, rank projects and run budget-forecasting reports. It includes a portfolio dashboard for accessing overviews of more than one project at once, including budget reports that compare and contrast forecast budgets with actual budgets. The project prioritization tools are designed to help your team with strategic alignment.
Genius Project is a powerful tool for managing multiple projects and complex project plans. It provides a high level of visibility into projects as they progress and upon completion. If you are looking to improve your strategic alignment, and eventually your bottom line, Genius Project can help you.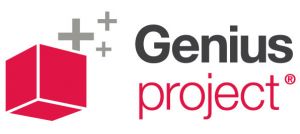 Genius Project
The Verdict
Genius Project is a highly competitive enterprise project management system that has portfolio project management dialed in. It is especially helpful for those looking to improve project prioritization to more closely align with specific key business objectives.