GlobalMeet Review
GlobalMeet from PGi is an all-in-one audio, web and video conferencing solution. The software is easy to use and has a simple, straightforward interface that makes it easy to enter, run and participate in meetings. The system has free and paid plans, and you get a host of valuable features, including HD video, screen sharing and meeting recording. The GlobalMeet system can also be used as a conference calling service, with meeting participants connecting by phone instead of a computer.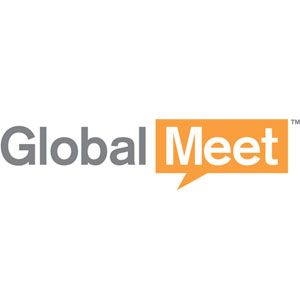 GlobalMeet
The Verdict
GlobalMeet offers an all-in-one web conferencing and conference-calling platform. You can host online meetings or calls with up to 125 participants.
GlobalMeet Pricing
GlobalMeet's plans let your business host unlimited meetings, whether online or over the phone, with up to 125 attendees. Here is a breakdown of each plan:
Basic
Cost: Free
Features: HD audio and video, screen sharing, limited local dial-in access, online meeting controls and desktop integration.
Standard
Cost: $12 per user, per month
Features: Everything in the Basic plan, plus global local dial-in access, call-me and dial-in phone options, personalized meeting rooms, remote desktop control, file presentation and storage, logo branding, administration portal, and 24/7 phone, email and chat support.
Premium
Cost: $24 per user, per month
Features: Everything in the Standard plan, plus 20 international markets for dial-out and toll-free calls.
There is also an enterprise plan that includes global dial-out and toll-free options. The cost for this plan is customized. GlobalMeet's sales team can give you a price quote based on your needs.
GlobalMeet Features
GlobalMeet provides a simple and intuitive user interface to help make your meetings easy to plan and execute. Participants are not required to download software, and they can access calls using any device, including iPhone and Android mobile devices or computers. GlobalMeet utilizes VoIP, or Voice over Internet Protocol, to improve audio clarity, suppress background noise, and make it easier to understand the speaker.
There are over 60 countries within the global audio network and 24/7 access to local language support representatives to facilitate multilingual meetings.
With Instant Meeting Access, users can start, schedule and join web meetings with one click from the desktop app, Outlook toolbar or their mobile device. Other features include simultaneous screen share, cloud recording storage, HD video, and simplified meeting controls.
GlobalMeet Conferencing Services
The GlobalMeet platform includes both web conferencing and conference calling features. Both options allow for meetings with up to 125 participants.
Web Conferencing
GlobalMeet's online meeting software features HD video, so every feed comes across crystal clear. The system's interface is optimized for mobile devices; even those joining from a tablet or smartphone have a smooth web-conferencing experience.
This online conferencing service gives you control over webcams. You can block the video feeds entirely, or you can view every participant. When anyone speaks during the web conference, their webcam feed is shown. You can control the volume of a participant or mute them entirely.
The system supports screen sharing, so hosts or participants can share their desktop to review documents or give presentations. The file- and application-sharing tools are easy to understand, with two ways to access them and clear instructions on how to use them. You and other attendees can work on projects together with the whiteboard or mark things on the screen. This web-conferencing software does not have a built-in feature to capture and save screenshots, however.
Other features include personalized meeting rooms and avatar images for participants. Plus, you can record your meetings and store documents in the GlobalMeet library under your meeting room's URL; everything is protected with 128-bit encryption.
Conference Calling
If you want to hold a conference call instead of a web conference, that's not a problem with GlobalMeet. The reservationless service allows you to host conference calls via phone or computer without any advanced notice, and there is no limit to the number of calls you can host.
When using GlobalMeet for conference calling, you can record all of your calls and download them for no additional cost. In addition, you can set up the system to automatically call you and your participants when a meeting is starting. This removes the burden of having to remember the dial-in number or passcode.
In much the same way web conferences are controlled, conference calls are managed online. The host can log into the system, see who is on the call, start recordings and mute participants.
Besides its reservationless conference calling, PGi offers operator-assisted services for larger, more formal conference calls. With this service, a dedicated representative helps you plan the call beforehand and manage it as the call happens.
Before the event, the representative can coordinate rehearsals, provide expertise on timing and flow, send out invitations via email or SMS, and collect participant information in advance. During the call, the operator can manage Q&A sessions, and create private conference rooms. After the call, they'll provide you with participant information, transcripts and recordings.
GlobalMeet Pros
There are multiple benefits to using GlobalMeet. One is that GlobalMeet has nodes across the world. This ensures high-quality audio and video wherever you are. Plus, both webinar and webcasting services are available.
Additionally, the integration with Microsoft Outlook makes this software convenient. From Outlook, you can schedule meetings, invite attendees and change presentation-room settings. You can even enter meetings from Outlook.
The system also allows you to poll attendees. Polling is easy and lets you see in real time how many people are answering. Afterward, you can download the report to see the exact answers to questions.
GlobalMeet Cons
One of the drawbacks to this platform, however, is that it doesn't allow you to create breakout rooms. These are handy if you are working on a large project and want to separate into smaller groups to work on specific issues. You can, however, have audio "breakout rooms" by assigning subconference phone extensions. Attendees can call into these subconference rooms for phone conversations.
This service lacks social media integration. This would be a convenience as it lets you and your attendees check out others' profiles, but it isn't especially necessary if you're just looking for software to meet with clients or to collaborate on projects.
Customer Service
All paid-plan users can contact the GlobalMeet support team by phone, email or live chat 24/7. Users can contact support team members in their local language, regardless of where they are located.
The GlobalMeet website also has a helpful support section that includes user guides, tips on getting started, and how-to details and videos.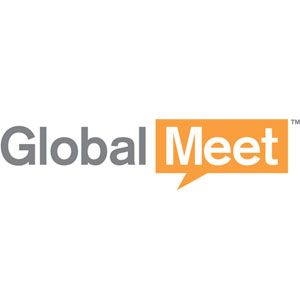 GlobalMeet
The Verdict
GlobalMeet offers an all-in-one web conferencing and conference-calling platform. You can host online meetings or calls with up to 125 participants.

Kiely Kuligowski
business.com Staff
Kiely Kuligowski is a business.com and Business News Daily writer and has written more than 200 B2B-related articles on topics designed to help small businesses market and grow their companies. Kiely spent hundreds of hours researching, analyzing and writing about the best marketing services for small businesses, including email marketing and text message marketing software. Additionally, Kiely writes on topics that help small business owners and entrepreneurs boost their social media engagement on platforms like Facebook, Twitter and Instagram.