GoDaddy Review
By Business.com Editorial Staff
Last Modified: January 15, 2019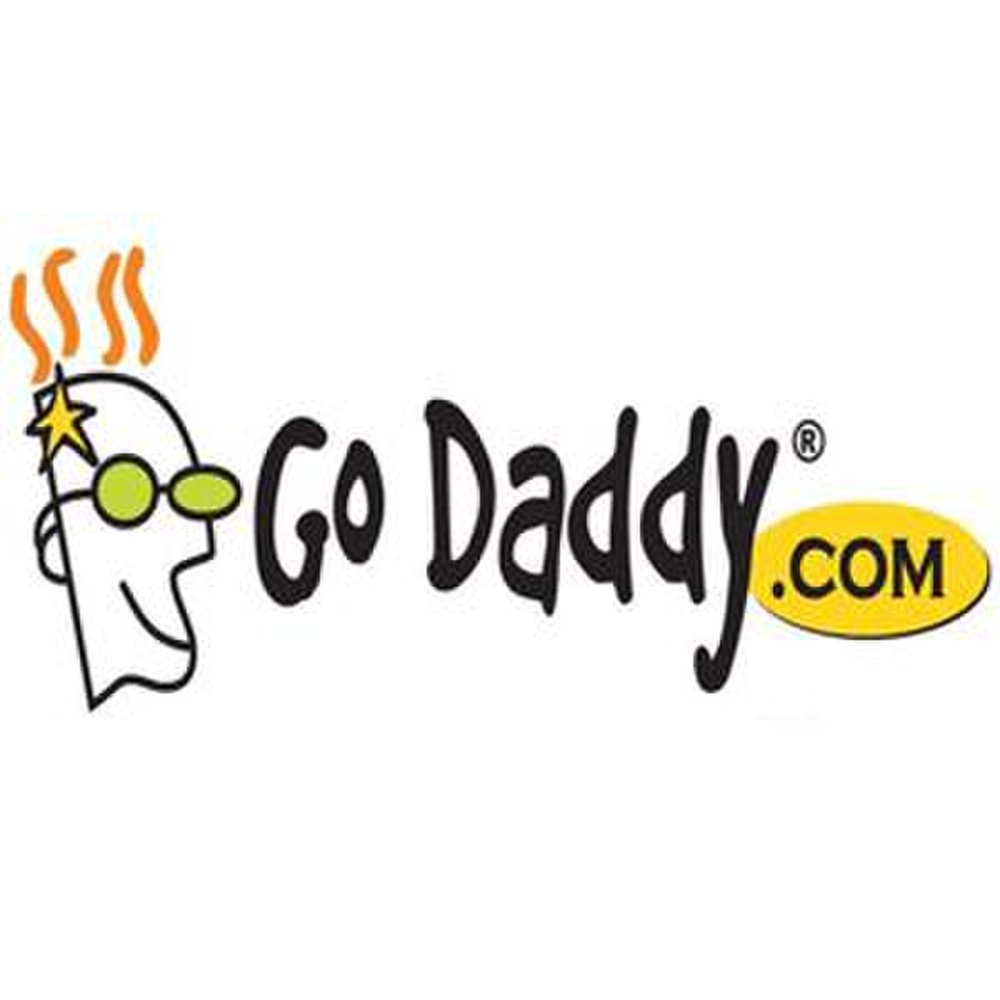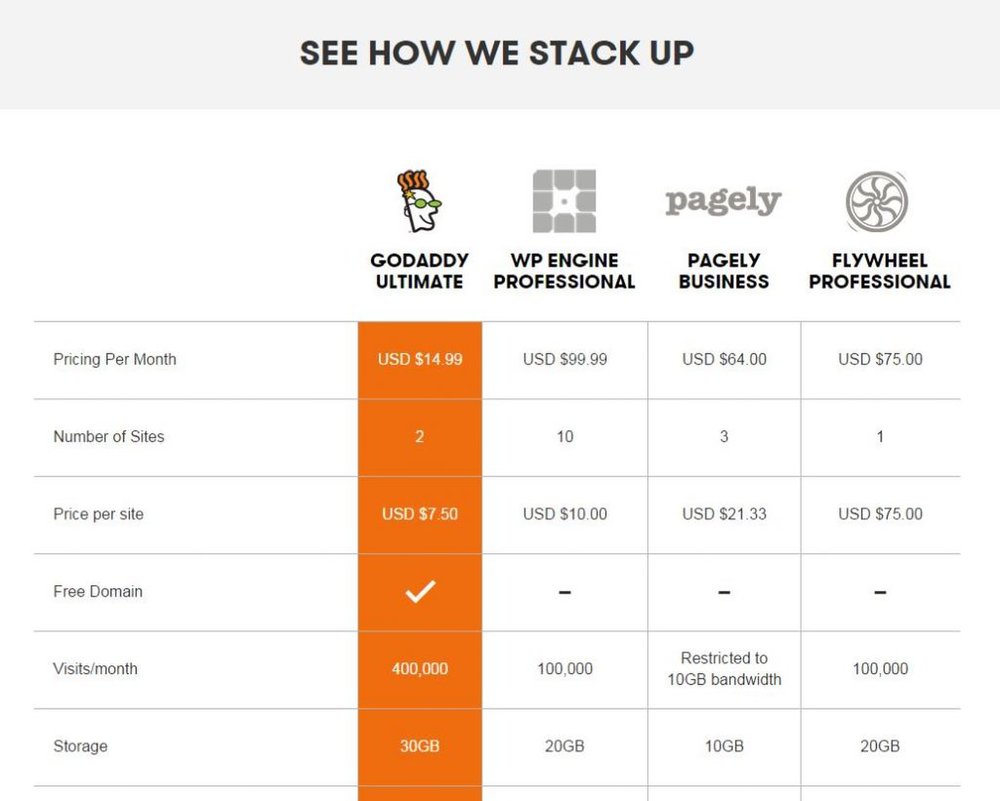 GoDaddy image: A comparison chart on GoDaddy's website shows you how this service compares to similar services.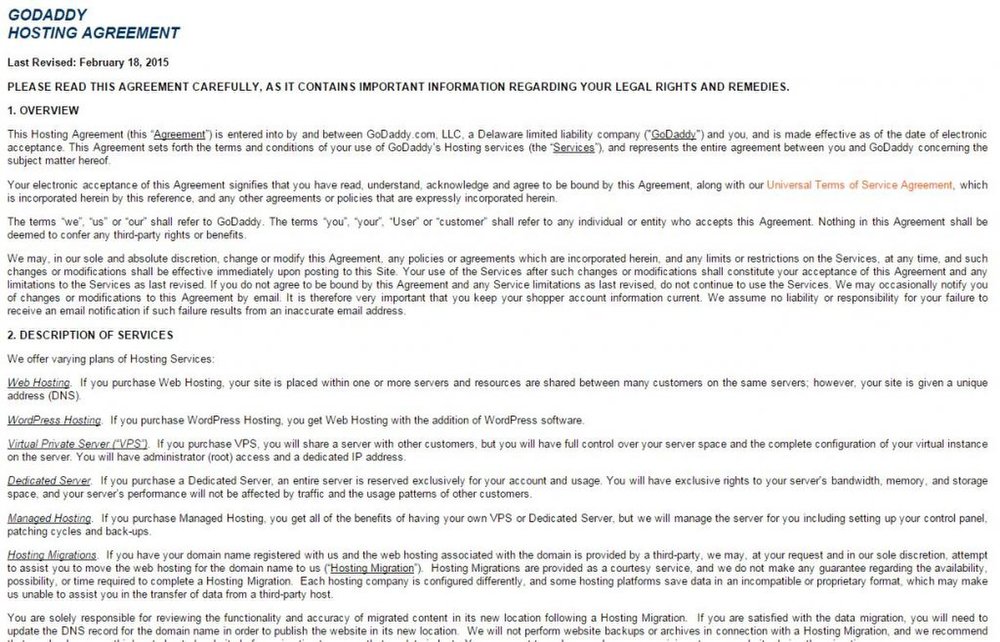 GoDaddy image: With uptime and money-back guarantees, it's important to understand the fine print, and GoDaddy includes that fine print on its website.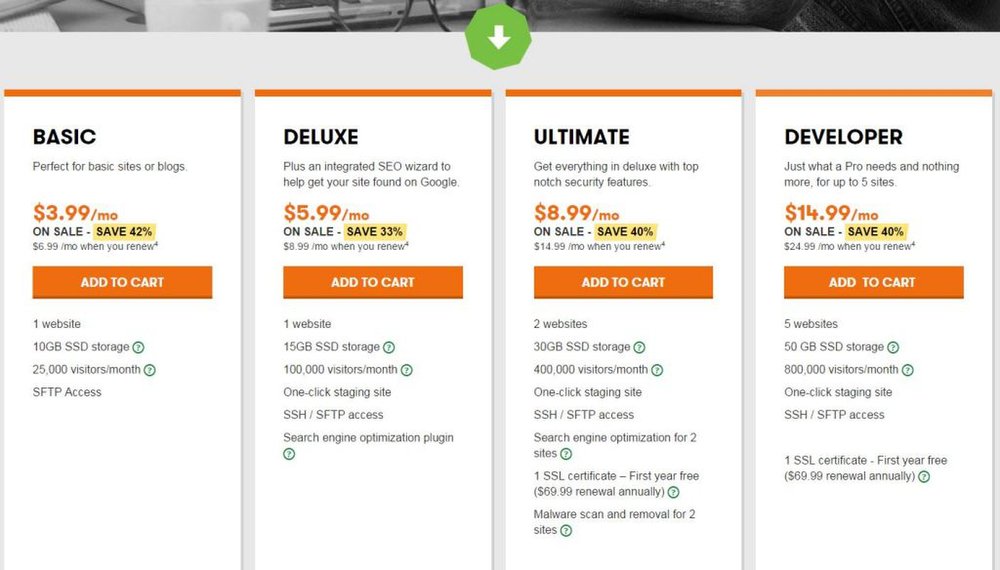 GoDaddy image: GoDaddy offers four different pricing plans, each with different storage amounts and allowed monthly visitors.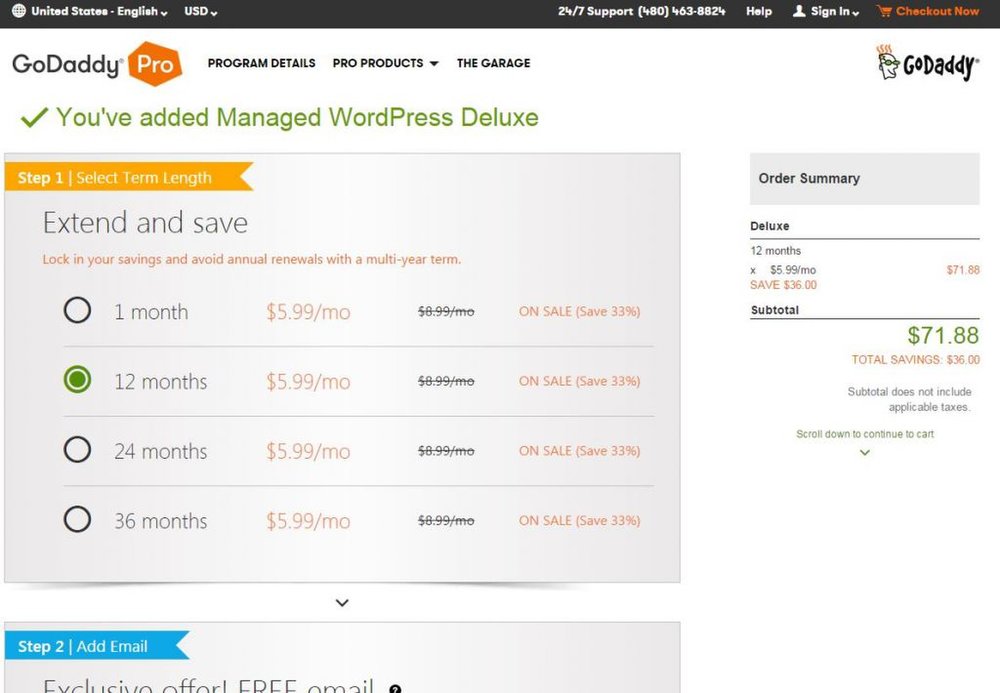 GoDaddy image: Blog hosting with GoDaddy is quick and simple to set up, requiring only a few short steps.
GoDaddy was founded in 1997 in Scottsdale, Arizona. It is one of the oldest and most well-known web hosting companies in the industry. GoDaddy offers a wide variety of hosting services, and it offers a managed WordPress hosting option specifically for bloggers.
Blog hosting with GoDaddy gives you a fully managed solution for the WordPress blogging platform. A fully managed solution gives you more time to blog and create content for your readers and clients because GoDaddy takes care of the WordPress installation and core updates to ensure you are running on the latest version of WordPress. This is important because the latest versions of the program are always the most secure and fastest. GoDaddy backs up your website nightly and stores those backups for 30 days, enabling you to restore any lost data without much hassle.

GoDaddy uses solid-state drives (SSDs) for all of its servers, and the company's Developer package gives you 50GB of storage on those SSDs. Smaller packages are available, as well. The Developer package also allows for up to 800,000 visitors per month.
Hosting a blog with GoDaddy means you have a guaranteed 99.9 percent uptime. If you experience downtime because of an issue with the blog host, you are entitled to a reimbursement from the company of 5 percent of your monthly hosting fee. However, this reimbursement is issued as credit that can only be used toward additional services from GoDaddy.
If you begin using GoDaddy and aren't satisfied, the blog host also provides you a money-back guarantee to receive a full refund within 45 days for annual plans and within 48 hours for monthly plans.
Security for blog hosting sites is crucial, and GoDaddy makes an effort to stop security threats from reaching your blog. The company has a 24/7 security team that constantly monitors the servers to make sure no external security threats compromise the servers. Bots, software applications that automatically run on the internet, are denied entry to your site when they start sending your site multiple fake requests. Spam comments are also common on blogs, and GoDaddy stops spam from happening at the server level.
If you want a secure sockets layer (SSL) certificate for your website, GoDaddy provides one for free for the first year, but you will pay a fee each year after that if you want to renew it. SSLs help keep sensitive content like personal information and credit card numbers secure from external threats.
GoDaddy offers a lot of features for WordPress bloggers. As one of the biggest names in web and blog hosting, GoDaddy can create a secure and reliable environment where your blog can grow.

Ready to choose your The Best Content Management Systems and Blogging Platforms of 2019? Here's a breakdown of our complete coverage:

Business.com Editorial Staff
The purpose of our community is to connect small business owners with experienced industry experts who can address their questions, offer direction, and share best practices. We are always looking for fresh perspectives to join our contributor program. If you're an expert working in your field – whether as an employee, entrepreneur, or consultant – we'd love to help you share your voice with our readers and the Business.com community. We work hard to only publish high-quality and relevant content to our small business audience. To help us ensure you are the right fit, we ask that you take the time to complete a short application: https://www.business.com/contributor/apply/ We can't wait to hear what you have to say!