GoToMeeting Review
GoToMeeting by LogMeIn is a complete video conferencing service that includes a wealth of features, is easy to use and provides top-notch customer support. For these reasons and more, GoToMeeting is our choice as the best video conferencing service for smaller businesses.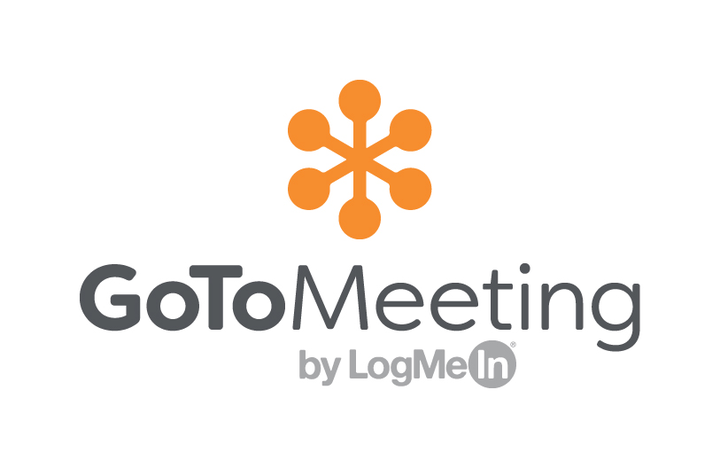 GoToMeeting
The Verdict
GoToMeeting has a wide selection of features, is easy to use and offers multiple service plans, making it our choice as the best video conference service for smaller businesses.
The best video conference system for smaller businesses should be easy to use and accommodate a large number of attendees. GoToMeeting does both. Plus, it offers a wide range of features, including essentials such as HD video conferencing, recording and dial-in conference lines.
GoToMeeting offers several different service plans that support anywhere from 10 to 2,000 participants in each meeting. Up to 25 people can be shown at one time. If you need to host a meeting with more than 25 participants, you can still choose which attendees you want on camera at any given time.
The system is easy to use. GoToMeeting is simple to implement and doesn't have a steep learning curve, making it ideal for smaller businesses that often don't have the luxury of a full-time IT team on staff.
GoToMeeting Pricing
GoToMeeting offers three pricing plans. You choose the level of service that fits your needs and budget. The plans vary in cost, the number of participants that can join a meeting, how many video feeds can be displayed at one time and the included features.
GoToMeeting charges on a per-host basis. If your business only conducts one video conference at a time, you likely only need one host license. However, if you want multiple employees to be able to host meetings at the same time, then you will need more than one license.
Here is a breakdown of GoToMeeting's service plans:
Professional
Cost: $14 per host, per month when billed monthly; $12 per host, per month when billed annually
Participants: 150
Webcams: 25
Features: HD video, screen sharing, web audio, dial-in conference lines, unlimited meetings with no time limits, business messaging, mobile apps, call me, dial out, and single-sign on.
Business
Cost: $19 per host, per month when billed monthly; $16 per host, per month when billed annually
Participants: 250
Webcams: 25
Features: Everything in the professional plan, plus unlimited cloud recording, transcription, slide-to-PDF, smart assistant, note taking, drawing tools, keyboard and mouse sharing, meeting locks, and mobile cloud recording.
Enterprise
Cost: Custom rates
Participants: Up to 3,000
Webcams: 25
Features: Everything in the Business plan, plus InRoom Link access, a dedicated customer success manager, and onboarding and training.
GoToMeeting also offers a 14-day free trial.
Features
GoToMeeting has several valuable features and tools for small businesses, but not all users have access to all of the features. The service plan you select determines the features you can use.
Among the conferencing tools all users at any plan level have at their disposal are web audio, screen sharing, unlimited meetings, dial-in phone numbers, messaging and HD video.
In addition, all users have the option to use the mobile app, which is available on iOS and Android devices. The mobile app features a new "commuter mode" that is designed to provide a distraction-free experience when in a conference by turning your entire screen into a red or green audio/mute button. It also lets you save on data usage by disabling video and screen sharing. The mobile app, for business plan users, also includes mobile cloud recording. In addition, Siri mobile voice commands are offered on iOS devices.
Features in the upgraded service plans include meeting locks, unlimited recording, recording transcripts, personal meeting rooms, drawing tools, keyboard and mouse sharing, active directories, and in-room links.
Business plan users can take advantage of GoToMeeting's smart assistant tools, which uses machine learning to transcribe what is happening in the meeting. This saves everyone time from having to take their own notes. It also provides a recap of the meeting for those who couldn't attend.
GoToMeeting offers enhanced calendar integrations for Office 365 and Google Calendar. Additionally, the platform integrates with several other popular programs, including Slack and Salesforce.
For an added fee, all users have access to advanced webinar features. These include on-demand webinars, polls, handouts and marketing integrations.
GoToMeeting Pros
We were especially pleased with how simple the software is to use. This is a significant advantage to businesses without a full-time IT staff. When testing out this software, we found the entire process easy, from signing up to scheduling and hosting conferences.
You can host and join meetings in various ways. There are desktop apps for Macs and PCs, mobile apps for iOS and Android devices, and a web app that lets anyone join meetings from a web browser.
The signup process is completely online. Once you're signed up and logged in, you can start a meeting instantly or schedule a video conference for later. You can also schedule a video conference from Outlook and Google Calendar with the software's integrations. Both options are simple, but the integrations streamline the scheduling process with your calendars. Once a meeting is scheduled, an email invitation is sent to attendees.
In the virtual conference room, the video and audio are crystal clear. The buttons for turning microphones and video feeds on and off are all clearly labeled, and it's easy to share your screen.
We were also pleased with GoToMeeting's customer support. Not only is it easy to contact the company by phone, but its website is filled with helpful support materials.
The incorporation of artificial intelligence into the platform is another positive. Having the service take notes for you can be a huge advantage. Not only does it help you focus on what is being said, rather than having to take notes, it also provides a solid recap of what happened in case you missed or forgot something.
GoToMeeting Cons
One potential negative of GoToMeeting is the limit on active video feeds. The Starter plan limits it to 11, while the other plans allow 25 cameras to be on at one time. In most cases, this probably won't be a problem for small businesses. However, if you host larger video conferences, restrictions on the number of live cameras might be problematic. The good news is that meeting hosts turn cameras on and off at their discretion.
We were a little disappointed in GoToMeeting's live chat support. While we initially had a good experience, our most recent interactions were less than ideal. The system's chatbot does a reasonably good job of trying to provide some immediate answers, but when you try to connect with a live agent, you are unable to do and must leave your contact info for a rep to get back to you.
Customer Support
We were impressed with the support we received from GoToMeeting. We contacted the company by phone and live chat, posing as a small business owner interested in video conferencing services.
We received equally high levels of service over the phone and during our initial live chat, and the two representatives we communicated with were similarly helpful. Both answered our questions in enough detail to give us a clear understanding of how the system works, what it offers and how much it costs. We discussed the number of participants allowed on each call, how many video feeds can be on at once, how the meeting controls work, contracts, billing options and what sets GoToMeeting apart from its competitors.
We were pleased that at no time did any of the representatives pressure us to sign up for the service. Oftentimes, company representatives try to strong-arm you into committing to the service over the phone, but that was not the case here.
As we mentioned above, however, the live chat experience we had most recently wasn't as impressive as our previous interactions.
All users can contact GoToMeeting's support department over the phone or online 24/7. GoToMeeting's website also has a wide selection of helpful training materials, including user guides and videos.
Editor's note: Looking for the right video conference service for your business? Fill out the below questionnaire to have our vendor partners contact you about your needs.
Image Credit: jacoblund / Getty Images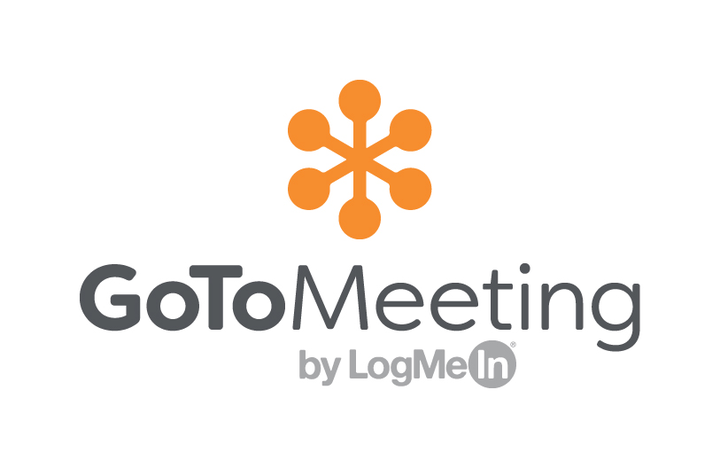 GoToMeeting
The Verdict
GoToMeeting has a wide selection of features, is easy to use and offers multiple service plans, making it our choice as the best video conference service for smaller businesses.

Chad Brooks
business.com Staff
Chad Brooks is a writer and editor with more than 20 years of media of experience. He has been with Business News Daily and business.com for the past decade, having written and edited content focused specifically on small businesses and entrepreneurship. Chad spearheads coverage of small business communication services, including business phone systems, video conferencing services and conference call solutions. His work has appeared on The Huffington Post, CNBC.com, FoxBusiness.com, Live Science, IT Tech News Daily, Tech News Daily, Security News Daily and Laptop Mag. Chad's first book, How to Start a Home-Based App Development Business, was published in 2014.