GoToWebinar Starter Review
GoToWebinar provides a comprehensive webinar service with a user-friendly platform and helpful tutorials that enable you to present memorable web-based seminars. Although it requires downloads for participants and presenters, its unique interface and solid features, plus its ability to change its interface to multiple languages, make it a solid webinar solution.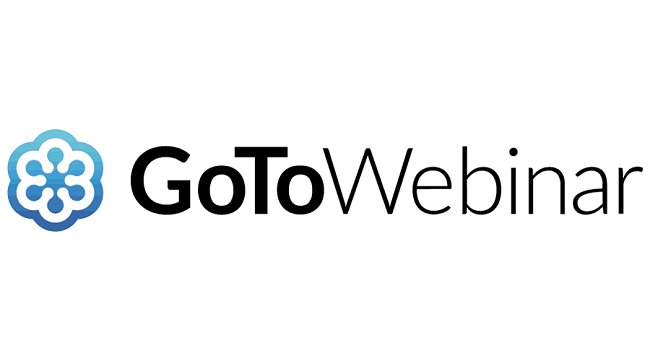 GoToWebinar Starter
The Verdict
GoToWebinar is excellent webinar software with solid features and a multi-language capability that extends to the interface and chat. As such, it's especially useful if your small business has offices in other countries.
GoToWebinar can host webinars in a variety of languages, including English, German, Spanish, French, Italian and Chinese. You can either set your language choice as a default or change it in the meeting itself. While not every webinar software does this, GoToWebinar differs from those that do in that it does not provide a translation tool for individuals but for the webinar as a whole. However, when it changes languages, everything changes, including chat and controls, whereas other webinar services with translation ability only apply it to the chat.
There are multiple branding options with this webinar software. While scheduling a seminar, you can personalize the invitation, the registration questions and the waiting room where your invitees enter before the presentation begins. These customization options allow you to make a positive impression even before the presentation. The service also integrates with social media sites and Microsoft Outlook to help with inviting attendees.
This service has apps so that people can attend using a smartphone or tablet. This is one of the few programs that required both participants and presenters to download an app to view webinars, making it a less convenient option than the other webinar services we reviewed. GoToWebinar give presenters an interface that's different from many webinar platforms in that it favors a free-floating control panel on your screen as opposed to a full-screen webinar console.
Unlike other webinar services, this one does not automatically store your recordings in the cloud. Instead, it puts the converted file into your computer's documents folder. You can then upload it to your GoToWebinar storage, edit elsewhere or post on your website. GoToWebinar storage lasts for one year.
This service gives you reports that show attendance and attention as well as surveys and poll results. They can help you determine the success of your conference and assess interest. You view survey results after the meeting, whereas polls provide real-time reporting. In addition, GoToWebinar has a real-time feature to alert you if someone pulls up another application over the webinar screen. This can indicate the person is losing interest, IMing or working on other tasks. Presenters can use this as an indication that they need to recapture the audience. Very few webinar services offer this useful feedback tool.
An additional benefit of GoToWebinar is real-time screen sharing with annotation features that allow you to circle, highlight and point out specific items within your presentation. You can also transfer control to one of your participants, if needed. Guests can ask questions and make comments using the status-update features and chat window.
GoToWebinar does not automatically integrate with customer relationship management software, like SalesForce, but you can program it with the open Application Programming Interface. The webinar software does not allow you to extract payments, but you can purchase the training plan to get this feature.
You may hold a webinar any time, which is especially helpful if you are trying to build a customer base in another country. Therefore, GoToWebinar's 24/7 phone support and live chat is a big plus. The technicians can also view your webinar from their end so that if you are having problems during a session, they can get in and diagnose the problem. GoToWebinar offers videos to teach presenters and hosts about using the software. In addition, it has videos for attendees on the basic functions they may need. This is an excellent feature because not everyone who attends a webinar is comfortable with the technology, even when it's easy to use.
GoToWebinar makes it easy to create an online seminar, invite attendees and conduct a presentation. The presenter interface is different from other webinar platforms but has some advantages if you need access to your computer during the webinar. With the ability to translate the entire interface into one of many languages, it's a good choice for businesses with offices in non-English speaking countries. It offers comprehensive customer support.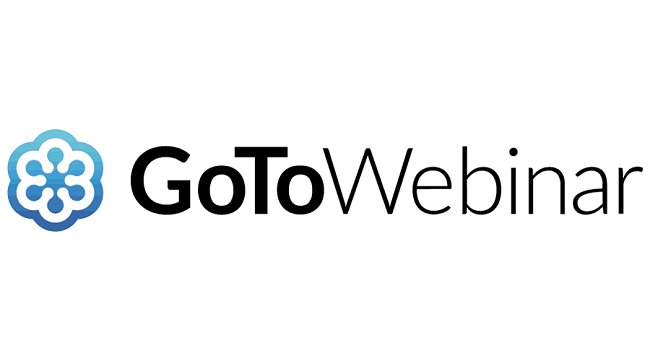 GoToWebinar Starter
The Verdict
GoToWebinar is excellent webinar software with solid features and a multi-language capability that extends to the interface and chat. As such, it's especially useful if your small business has offices in other countries.

business.com editorial staff
business.com Member
The purpose of our community is to connect small business owners with experienced industry experts who can address their questions, offer direction, and share best practices.