GotPrint Review
By Business.com Editorial Staff
Last Modified: January 7, 2019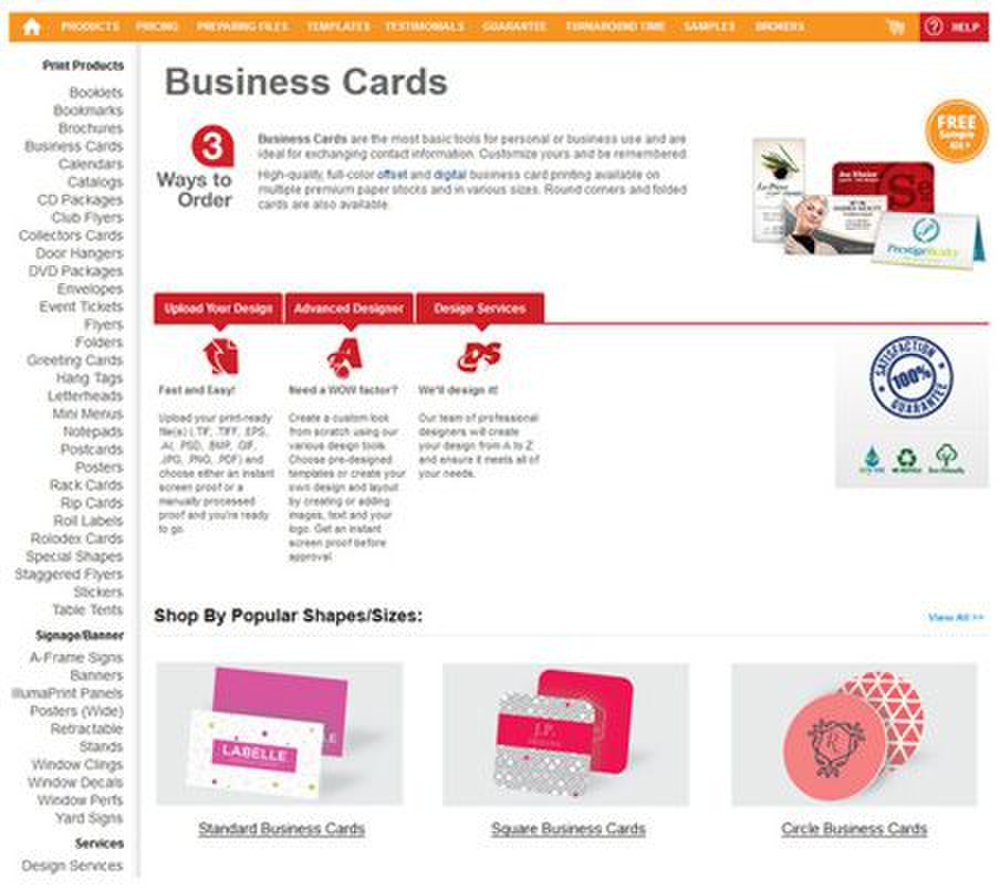 GotPrint image: You can either upload your own design, create one using the online design tool or hire a designer to make business cards for you.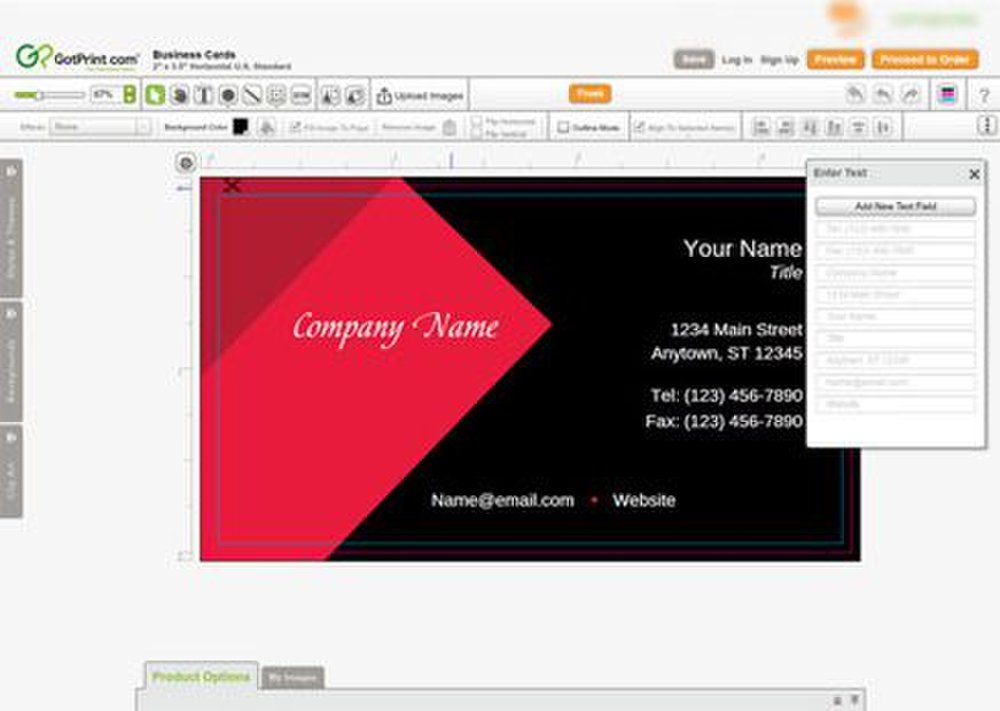 GotPrint image: The service's online design tool allows you to completely transform pre-designed templates to fit your company's needs.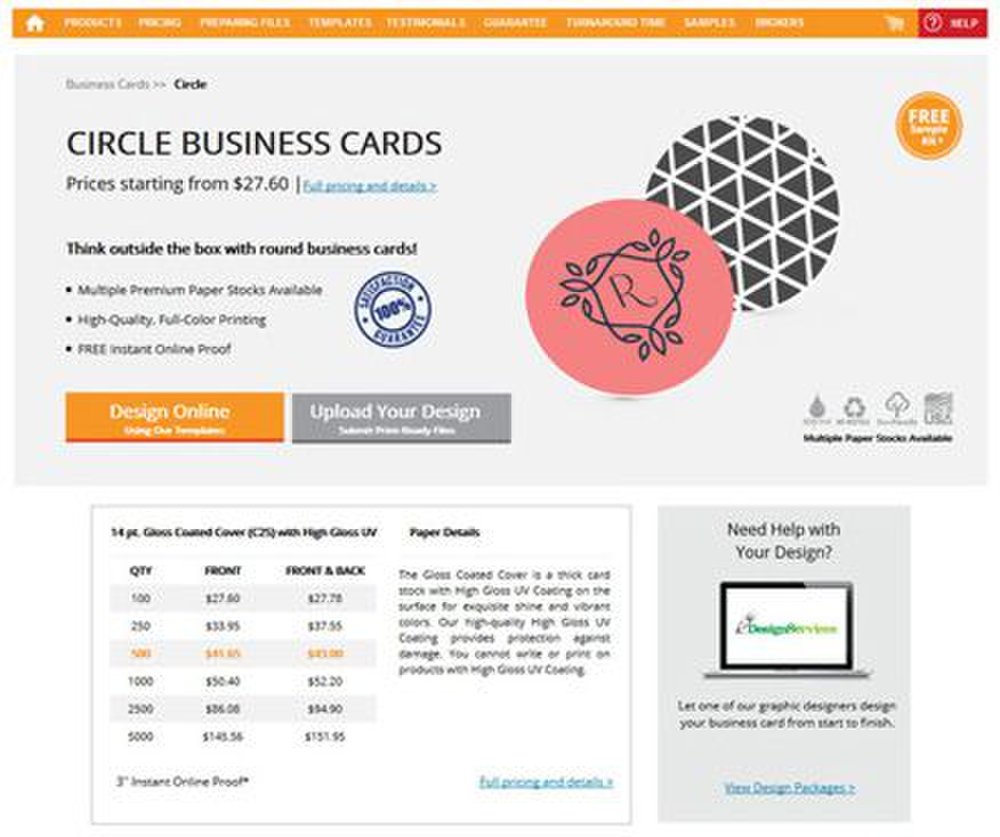 GotPrint image: This service offers a variety of specialty shapes you can use for your business cards.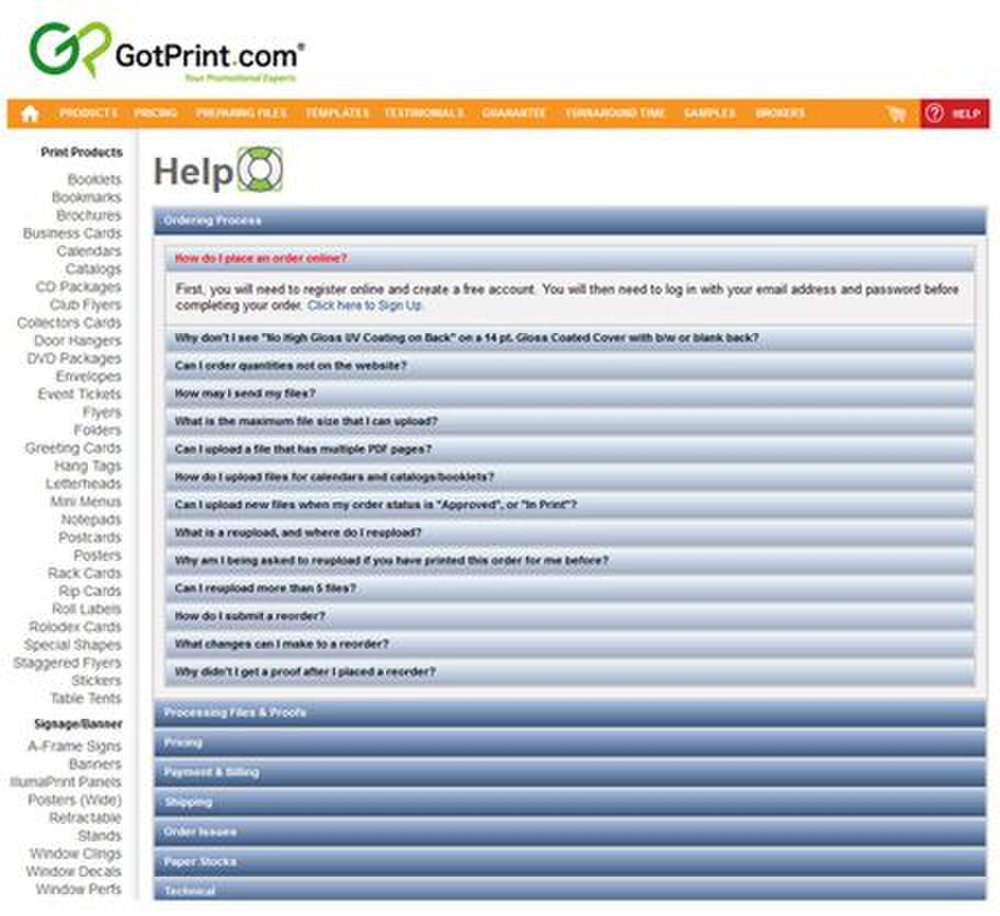 GotPrint image: The printing service has a comprehensive frequently asked questions page.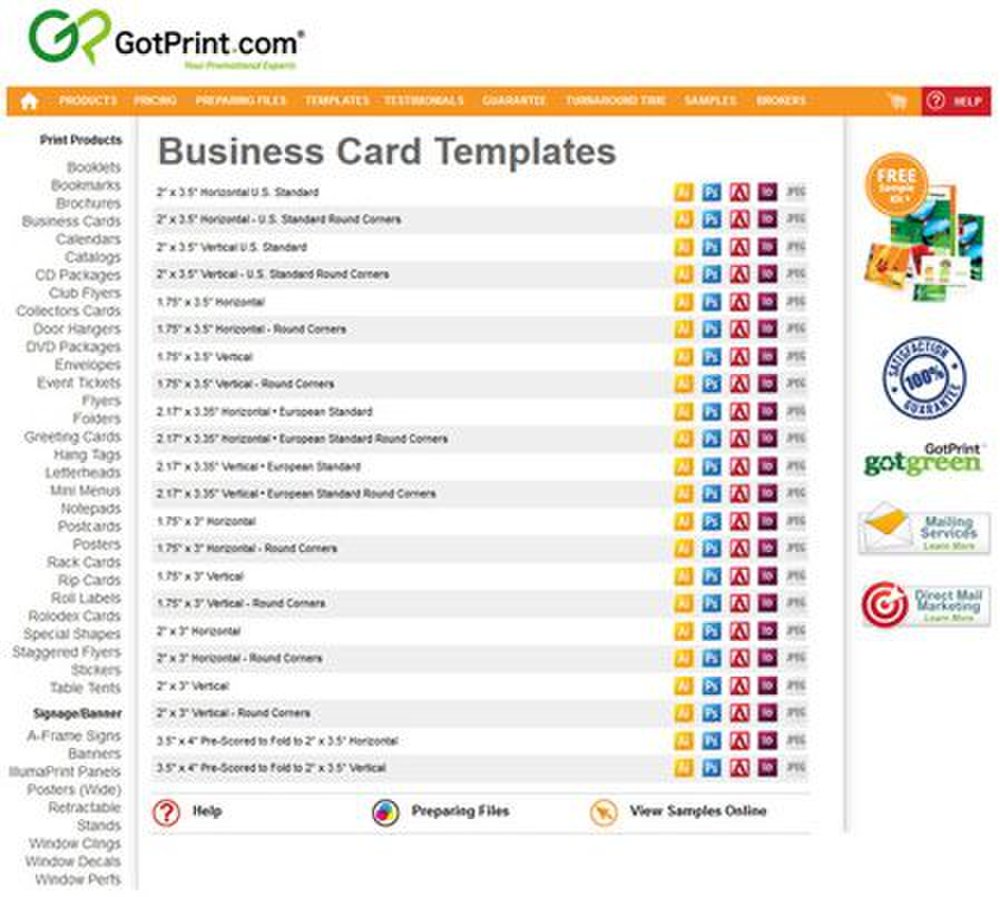 GotPrint image: In addition to stock images and pre-designed business cards, this service also offers layouts you can use to help build your own business card.
The overall quality of the work of GotPrint is very high. It is easy to feel the difference in quality of the cardstock compared to other online business card printing services. The finishes, including gloss, matte, and velvet, are also superior to most other business cards. All of GotPrint's sample prints look classy, professional and beautiful.
The main downside is the limited selection. GotPrint doesn't have magnetic business cards available or foil stamping. It does, however, have specialty shaped cards, so your cards can reflect an object or shape that matches your company's services. This feature that isn't offered by many business card printing services we reviewed.

GotPrint has online design tips and tools to help you create custom business cards and other print material, such as calendars, flyers and brochures. You can use the templates or stock photos provided by GotPrint, or you can design your business cards using an outside program, then upload the finished file for printing.
The online platform supports nine different file formats, including well-known ones like TIFF, PSD, GIF, JPG, PNG and PDF. If you feel you are lacking in creativity, GotPrint has in-house designers to help you design beautiful, professional, custom print products.
Both the website and online design tool are easy to navigate and use. While the service did not send confirmation or shipping emails, the customer support staff was responsive and helpful each time we contacted them. It also was one of the quickest companies to process and ship our order.
The live chat feature was available when we needed it, and the wait time to connect with a representative was under a minute. Telephone numbers are prominently displayed on the GotPrint website. There is also an online message form to fill out if you need email support. However, email addresses are not listed online. Once you fill out the form with your question, you should receive a prompt reply. You can also use this form to request samples, which are delivered within a few days.
The overall quality of GotPrint was higher than any of the other printing services we reviewed. The friendly customer service made the entire experience working with GotPrint easy and stress free. While there are some card selections that are not available, GotPrint does have specialty shapes available. You can choose to use the online design tool, upload your finished file or hire one of GotPrint's custom designers to help create your custom business cards.

Business.com Editorial Staff
The purpose of our community is to connect small business owners with experienced industry experts who can address their questions, offer direction, and share best practices. We are always looking for fresh perspectives to join our contributor program. If you're an expert working in your field – whether as an employee, entrepreneur, or consultant – we'd love to help you share your voice with our readers and the Business.com community. We work hard to only publish high-quality and relevant content to our small business audience. To help us ensure you are the right fit, we ask that you take the time to complete a short application: https://www.business.com/contributor/apply/ We can't wait to hear what you have to say!