GreenGeeks Review
GreenGeeks has been providing environmentally friendly web hosting services for over a decade. Businesses can partner with GreenGeeks for shared hosting, WordPress hosting and reseller hosting. GreenGeeks practices transparency by listing both promotional and standard pricing, as well as the features included with each price. It advertises unlimited SSD disk space, bandwidth and email accounts for its shared hosting users, plus solid security options like enhanced spam protection and nightly data backups. Business owners interested in trying GreenGeeks' web hosting can do so risk-free with its 30-day money-back guarantee.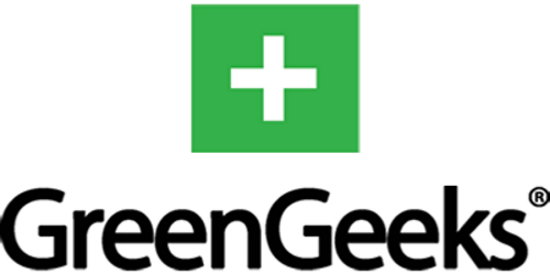 GreenGeeks
The Verdict
GreenGeeks offers eco-friendly web hosting services to small businesses that need shared, WordPress or reseller hosting.
View all our recommendations for web hosting services on our best picks page.
One of GreenGeeks' biggest draws is that it's an environmentally responsible platform. For every ampere it pulls from the grid, it invests three times that amount in the form of renewable energy via the Bonneville Environmental Foundation. GreenGeeks' pitch is to be a company that provides lightning-fast web hosting services without harming the planet.
Types of Web Hosting Offered
GreenGeeks provides reseller and WordPress hosting in addition to shared hosting. Small businesses can benefit from shared and WordPress hosting plans, as they are usually inexpensive while still providing all the features necessary for a successful website. While WordPress hosting is self-explanatory, reseller hosting is more complicated. Essentially, GreenGeeks can provide you with server space where you can host third-party websites. The pricing and plan structures for this type of service are very different.
GreenGeeks does not provide virtual private server (VPS), dedicated server or cloud hosting. Many other companies we reviewed offer these types of hosting services. However, dedicated servers and VPS are primarily used for large corporations with high web traffic, so small businesses can still find what they need from GreenGeeks.
GreenGeeks Pricing and Plans
GreenGeeks offers three shared hosting plans. The Ecosite Starter plan is $2.95 per month, the Ecosite Pro plan costs $5.95 per month, and the Ecosite Premium plan is $11.95 per month. These are promotional price points marked down from $9.95, $14.95 and $24.95 per month. Depending on your agreement with GreenGeeks, you'll only be able to enjoy the promotional pricing for a certain time period. It's always good to ask the representative you're working with about pricing structure and additional fees.
GreenGeeks doesn't charge any additional fees for canceling your service at any time. If you cancel within the first 30 days of signing up, you'll receive a full refund. If you cancel after the first 30 days, you'll have to pay out the rest of the month in which you terminated service. Regardless of when you cancel your service, you won't get a refund on your domain registration fee. This holds true with a lot of the companies we looked at.
First-time shared hosting users are permitted one free domain name or domain transfer as part of their agreement. Additional domain registration fees vary by what kind of domain name you want, but those interested in a .com domain name can sign up for $13.95 per year.
Besides shared web hosting, GreenGeeks provides WordPress and reseller hosting. Pricing for WordPress hosting is similar to that of shared hosting, but reseller hosting has multiple plans and an entirely different pricing structure. This is consistent with other companies we reviewed.
GreenGeeks Web Hosting Features
GreenGeeks offers a comprehensive list of features on its shared hosting plans. You can enjoy a free SSL certificate, free email accounts, a drag-and-drop website builder, cPanel, Softaculous and various storage options. The overall web hosting offering is impressive.
Storage and Bandwidth: GreenGeeks provides unlimited SSD storage, data transfer, MySQL databases, and unlimited subdomains and parked domains. Subdomains are webpages that function under your main domain. However, keep in mind that "unlimited" never means infinite. Instead, it refers to a reasonable range that the web hosting provider expects you to operate within.
GreenGeeks' overuse policy states that if your site ends up using 100% of the resources allotted to it, you could be violating the terms of service. If this happens, GreenGeeks may require you to upgrade your plan or suspend your account until usage decreases. The actual course of action you'll have to take is a good thing to review with a GreenGeeks representative before you sign up.
Security: Comprehensive security is where GreenGeeks shines. It reinforces its offering with free SSL encryption, PCI compliance, container-based technology, hosting account isolation, and real-time security scans for malware and virus threats. It also offers automatic app updates, enhanced spam protection and nightly data backups. If you run an e-commerce site, you can install shopping carts for free.
Pre-installed Apps and Integrations: GreenGeeks provides the latest version of cPanel to control and monitor your website. It also integrates with Softaculous, which supports more than 250 apps, including WordPress, Joomla and Drupal. GreenGeeks is one of the only companies we reviewed that provides such a large number of integrations with third-party applications.
Reported Uptime: Much like the term "unlimited," reported uptime often comes with a catch. Most web hosting companies say their services have a 99.9% uptime guarantee, though your actual uptime may vary once you sign up. GreenGeeks guarantees a 99.9% uptime for its clients, but it also denies responsibility for any downtime caused by a client. It doesn't provide any information about how it handles downtime or if it provides any compensation should your service go down.
Reputation and Customer Service
GreenGeeks has a great online reputation. It is an accredited member of the Better Business Bureau with an A+ rating. There were 35 complaints against the company closed in the past three years. Other review sites rank GreenGeeks highly, with an average of 4.5 out of 5 stars.
GreenGeeks provides 24/7 technical support to serve its consumers' technical needs around the clock. It offers customer support by phone, email ticket and live chat. It also keeps a blog as an online resource for consumers to learn more about web hosting and updates.
Limitations
One drawback of GreenGeeks is its breadth of service – or lack thereof. It has a small selection of web hosting plans and doesn't provide access to cloud hosting, dedicated servers or VPS hosting. However, this likely won't impact your small business, because dedicated servers and VPS are primarily for bigger corporations that need a large amount of bandwidth and speed to support their high traffic volumes. Small businesses tend to benefit more from cost-effective plans like shared and WordPress hosting.
Image Credit: Yanawut / Getty Images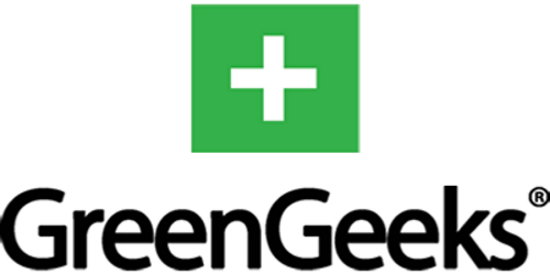 GreenGeeks
The Verdict
GreenGeeks offers eco-friendly web hosting services to small businesses that need shared, WordPress or reseller hosting.

Skye Schooley
business.com Staff
Skye Schooley is a staff writer at business.com and Business News Daily, where she has written more than 200 articles on B2B-focused topics including human resources operations, management leadership, and business technology. In addition to researching and analyzing products that help business owners launch and grow their business, Skye writes on topics aimed at building better professional culture, like protecting employee privacy, managing human capital, improving communication, and fostering workplace diversity and culture.