GreenGeeks Review
By Matt D'Angelo
Last Modified: January 4, 2019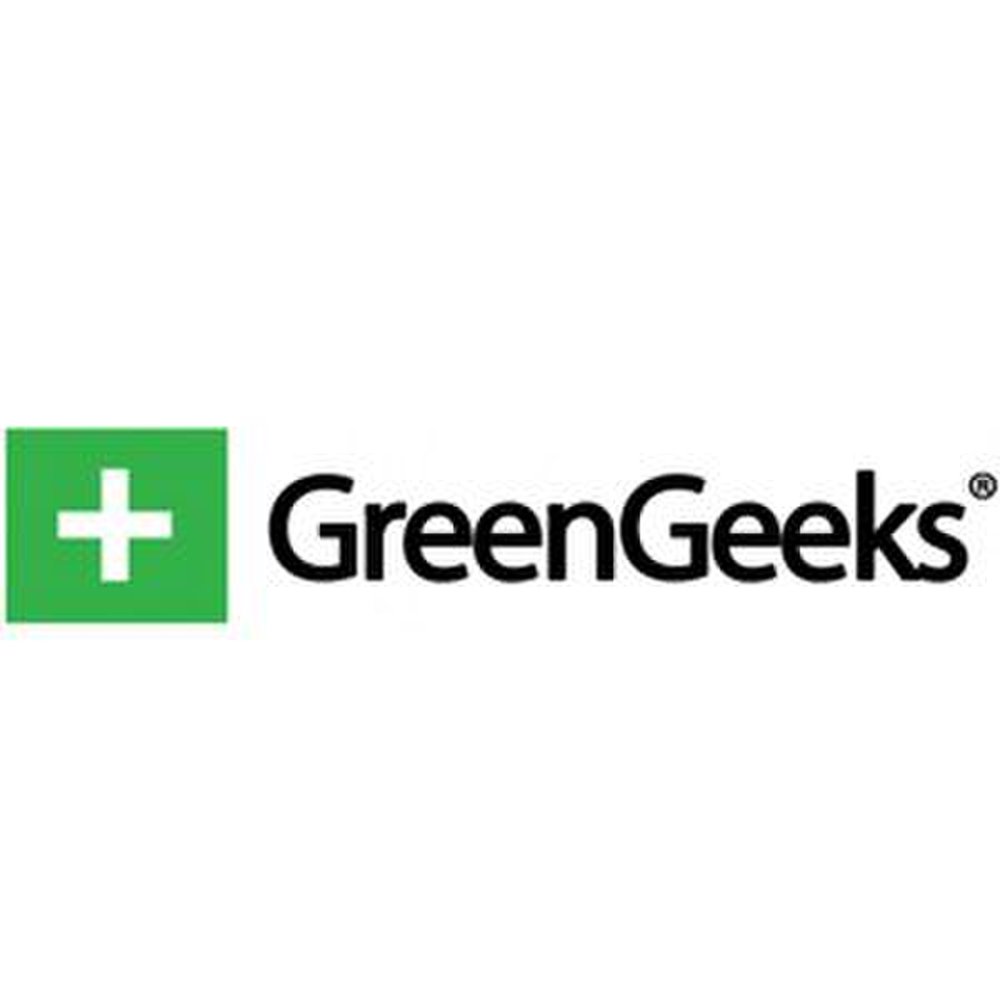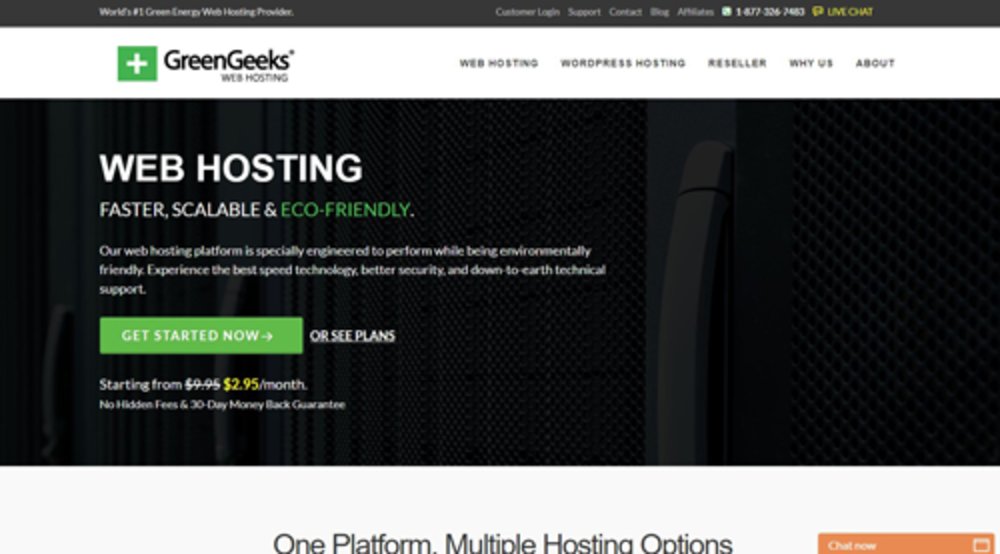 GreenGeeks' web hosting platform is designed to be environmentally friendly.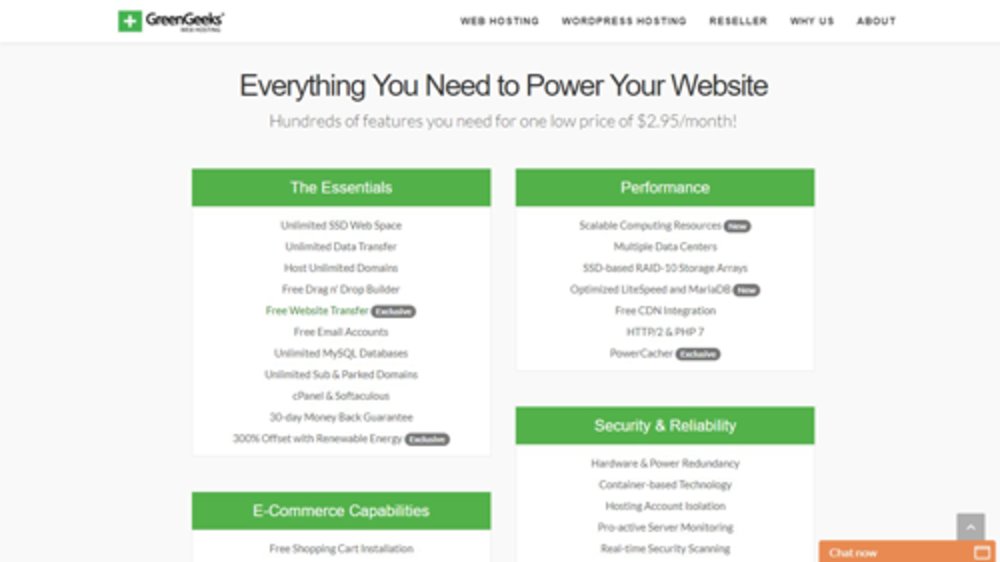 The shared plan is packed with features, such as unlimited web space, free website transfers, free email accounts and unlimited MySQL databases.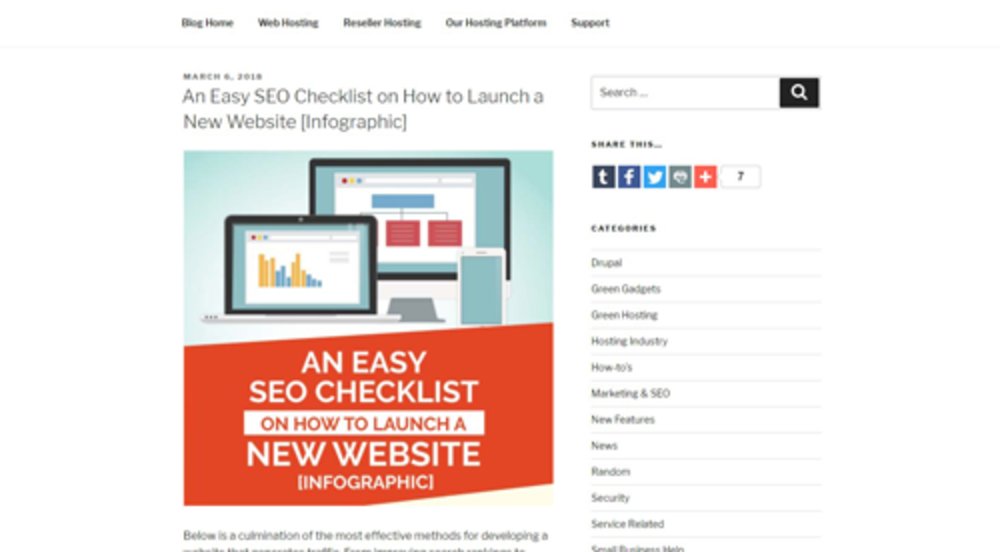 GreenGeeks has an up-to-date blog on its website that features web hosting and digital marketing information.
GreenGeeks has been providing environmentally friendly web hosting services for over a decade. Businesses can partner with GreenGeeks for shared hosting, WordPress hosting and reseller hosting. Unlike other companies we looked at, GreenGeeks only provides one plan for each type of hosting service, except reseller hosting. GreenGeeks offers good storage and solid security options, providing features like SSL certifications and site backups on its plans.
View all our recommendations for web hosting services on our best picks page.

The company is transparent in its offering – it lists features and provides both promotional and standard pricing info on its website. Business owners interested in trying GreenGeeks can do so for 30 days as part of its 30-day, money-back guarantee.
The company has a solid online reputation, scoring an A with the Better Business Bureau and earning a reputable number of stars on the website. One of GreenGeeks's biggest draws is that it's an environmentally responsible platform.
For every amperage they pull from the grid, they invest three times that amount in the form of renewable energy via the Bonneville Environmental Foundation. GreenGeeks's whole pitch is to be a company that provides lightning-fast web hosting services without harming the planet.
Pricing
GreenGeeks only offers one shared hosting plan that's listed at $3.95 per month. This pricing is a promotional price point marked down from $9.95. Depending on your agreement with GreenGeeks, you'll only be able to enjoy the promotional pricing for a certain period.
Some hosting companies usually charge full pricing in the second year of service, or even a few months after you sign up. Or you may only have access to the promotional pricing if you sign up for longer terms. Generally, the promotional pricing is only applicable to first-time customers. Again, your agreement with GreenGeeks may vary, but be aware of these common practices when signing up. It's always good to ask the representative you're working with about pricing structure and additional fees.
GreenGeeks offers terms ranging from month to month to up to three years. Prices vary with each type of plan, and there are additional fees for setup, domain registration and domain privacy.
GreenGeeks doesn't require any additional fees should you cancel your service at any time. If you cancel within the first 30 days of signing up, you'll receive a full refund. If you cancel after the first 30 days, you'll be required to pay out the rest of the month in which you terminated service. It's not clear if you'll have to pay out the full year if you're on a yearly contract agreement. This is another good thing to ask GreenGeeks representatives before signing up. Regardless of when you cancel or terminate your service, you won't be able to get a refund on your domain registration fee. This is standard with a lot of the companies we looked at.
Registration fees vary based on what kind of domain name you want, but those interested in a .com domain name can sign up for $13.95 per year. This pricing is also standard with other competitors. You can read more about the domain registration process here. You can read more about GreenGeeks's cancellation process and other official plan information in the company's terms of service agreement.
Besides shared web hosting, GreenGeeks provides WordPress and Reseller hosting. Pricing for WordPress hosting is similar to that of shared hosting. Reseller hosting has multiple plans and an entirely different pricing structure. Reseller hosting differs from both WordPress and shared hosting in nature, so its pricing structure is completely different. This is also consistent with other companies we reviewed.
Features
GreenGeeks offers solid services and features despite only providing one shared hosting plan. Business owners can enjoy free SSL encryption, free email accounts, a drag-and-drop web builder and various storage options. The overall offering is impressive.

GreenGeeks provides a lot of "unlimited" features. Keep in mind that unlimited never truly means unlimited. Instead, it refers to a reasonable range that the hosting company expects you to operate within.
In GreenGeeks's case, the company defines its overuse policy in the Excessive Resource User Policy of its terms of service agreement. Here, the company specifies that a hosting account is considered using excessive resources when it consumes 100 percent of the resources allocated to that particular hosting plan. In other words, if your site ends up using 100 percent of the resources it's allotted, you could be violating the terms of service agreement. If this happens, GreenGeeks may require you to upgrade your plan or suspend your account until usage decreases. The actual course of action is a good thing to review with a GreenGeeks representative before signing up.
Storage and bandwidth: GreenGeeks provides "unlimited" SSD storage as well as unlimited data transfer, unlimited MySQL databases and unlimited sub and parked domains. Subdomains are web pages that function under your main domain. While unlimited may not mean infinite, the number of storage services listed as unlimited is impressive. Many other companies we reviewed didn't provide this level of detail in its offering. As for bandwidth, GreenGeeks provides scalable resources, so it can adjust to meet your needs.
Security: The level of security provided is where GreenGeeks shines. It reinforces its offering with free SSL encryption, PCI compliance, redundancy, pro-active server monitoring, real-time security scans, SPAM protection, automatic updates and nightly data backup. If you're running an e-commerce site, you can install shopping carts for free.
Cancellation policy: There are no cancellation fees, but you may be required to pay out the rest of your service month depending on your agreement type. GreenGeeks's policy is on parwith several other companies we reviewed.
Pre-installed apps/integration: GreenGeeks provides the latest version of cPanel to control and monitor your website. It also integrates with Softaculous, which supports more than 250 apps, including WordPress, Joomla and Drupal. GreenGeeks was one of the only companies we reviewed that provided these many integrations with third-party applications.
Types of hosting offered
GreenGeeks provides reseller and WordPress hosting in addition to shared hosting. While WordPress hosting is self-explanatory, reseller hosting is more complicated. Essentially, GreenGeeks can provide you with server space where you can host third-party websites.
The pricing and plan structures are very different, and many of the companies we reviewed provide this service. GreenGeeks does not provide virtual private servers or cloud hosting. Many companies we reviewed had these types of hosting services in their offerings.
Domain transfer
GreenGeeks allows you to register a new domain name or transfer an existing domain name for free. While the initial transfer/creation is free, GreenGeeks charges a yearly fee to keep the domain name running.
This fee, for .com domain names, is just below $15 per year. The total amount of fees for domain names (and other aspects of the service) is a good thing to review before you sign up. There could be set up or installation fees, for example.
Reported Uptime
Much like with the term "unlimited" the reported uptime often comes with a catch. All web hosting companies say their services have 99.9 percent uptime. Your actual uptime may vary once you sign up.
GreenGeeks says it guarantees 99.9 percent uptime for its clients, but it also says it's not responsible for downtime caused by a client.
Some companies offer discounts or credits for when downtime occurs, or information about maintenance and scheduled downtime. GreenGeeks doesn't provide any additional information about how it handles downtime or if it provides any incentives should services cease.
Reputation and Customer Service
GreenGeeks has a great online reputation. It earned an A with the Better Business Bureau and scored a 3.6 out of 5 stars. The company has five negative reviews, but there is only one positive one. The company has 44 customer complaints, which is not low or high compared to competitors.

GreenGeeks provides support in the form of phone, email and live chat, so you can get in touch with a representative 24/7.
Drawbacks
The only drawback for GreenGeeks is in its breadth of service. It doesn't list multiple plans for its shared hosting services, and it doesn't provide cloud or VPS hosting. However, it offers solid services for what the type of hosting it does provide.

Ready to choose your The Best Web and Cloud Hosting Services of 2019? Here's a breakdown of our complete coverage:

Matt D'Angelo
Matt D'Angelo is a Tech Staff Writer based in New York City. After graduating from James Madison University with a degree in Journalism, Matt gained experience as a copy editor and writer for newspapers and various online publications. Matt joined the staff in 2017 and covers technology for Business.com and Business News Daily.