Hippo CMMS Review
By Business.com Editorial Staff
Last Modified: December 18, 2017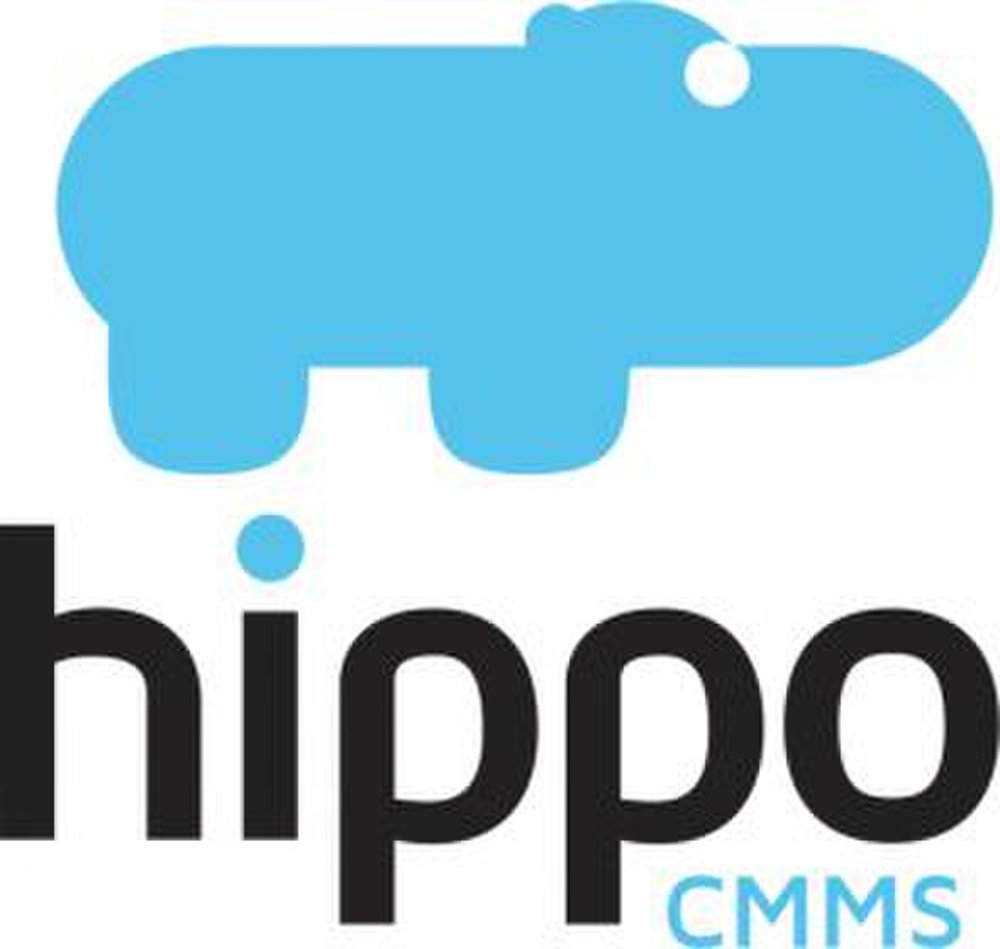 You can easily submit a work order in this CMMS – just fill out the fields and hit the Submit button.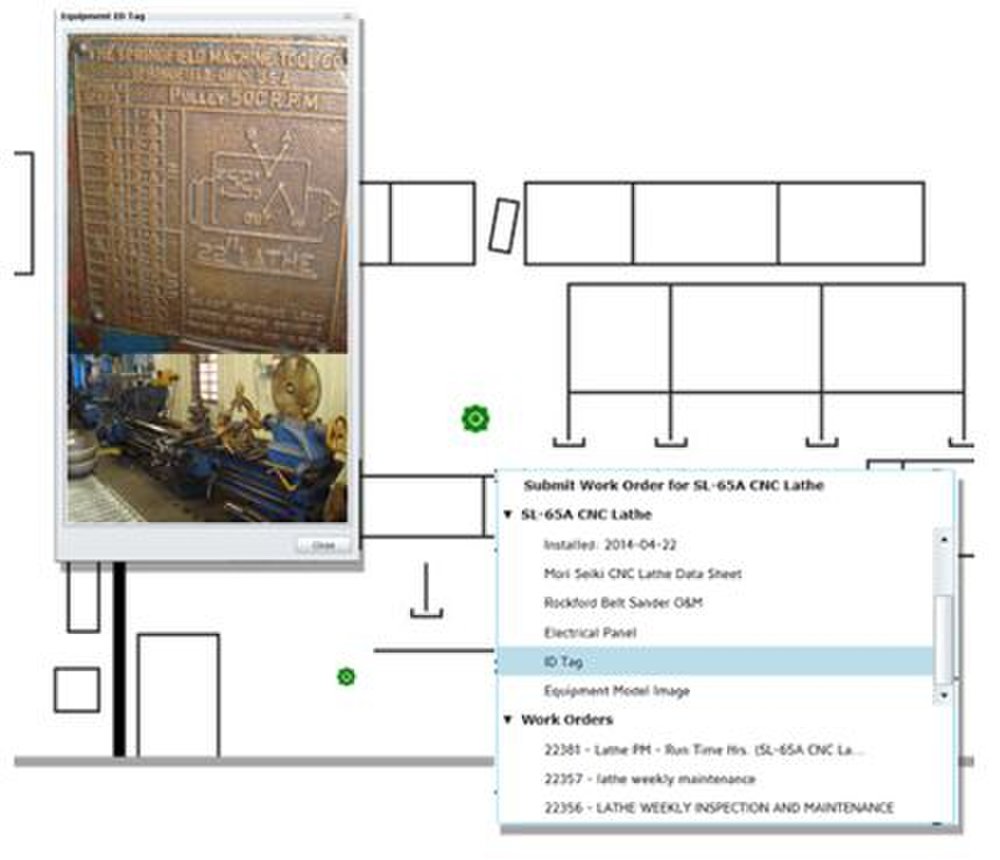 Hippo CMMS lets you add images to asset files so you can easily identify it on the floor.

Know exactly how much inventory you have and when it's time to reorder parts in this CMMS.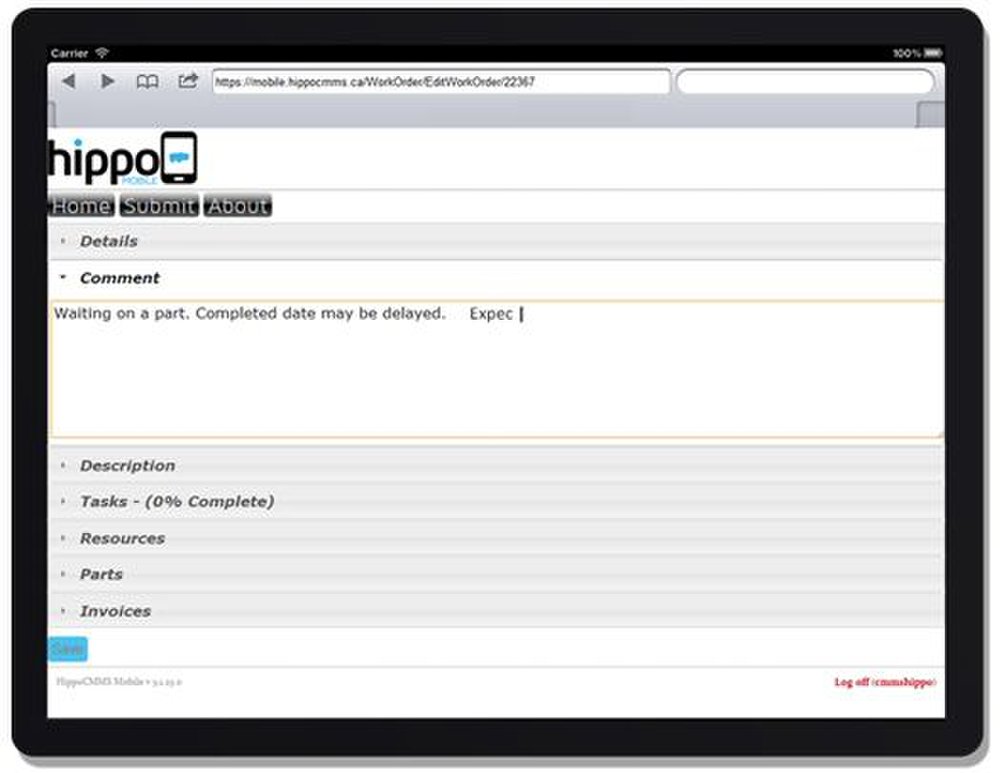 The mobile version of Hippo CMMS fits your phone or tablet for easy viewing or submission of work orders, inventory and more.
Hippo CMMS lets you track assets, manage work orders, monitor your inventory and, in the process, save time and money. This computerized maintenance management solution provides all of the tools you need to schedule, track and organize tasks and work information.
This application allows you to enter all assets and any relevant information about the item such as serial numbers, warranties and meter readings. You can also attach documents to each asset for quick access. However, there are no barcoding capabilities that would allow you to generate or quickly scan in barcodes for more accurate tracking.
Additional tracking features include the ability to track inventory, costs, recent purchases, labor, employees and more. You can access all of this information at any time so you always have a detailed history readily available.
Hippo CMMS features a very graphic interface. You can color code information, making it easy to view information and prioritize tasks. Tabs are located on the side of the screen and provide access to all of the features and tools you need. Hippo CMMS even allows you to view your assets from floor plans, which makes it easy for you to identify equipment in an area that needs maintenance.
You can also create a variety of reports within this system. Hippo CMMS includes a variety of filters that let you choose specific criteria to run a report on anything that the computerized maintenance management software tracks. You can see how many work orders were rejected, completed on time or late, and a percentage of work orders that were completed on time in a certain amount of time. Inventory reports let you see at a glance which items need to be reordered now, soon or months later.
Mobile access is available for this CMMS system. The mobile capabilities allow you to manage all work orders from your mobile device while on the go. You can view information or set certain work orders as a priority. Because you access Hippo CMMS from a web browser, it can be accessed from any mobile device.
If tracking and managing work orders are priorities for you, then Hippo CMMS can meet your needs. This maintenance management software provides a full feature set for many of your maintenance tasks, and it includes mobile access, so you can get to the CMMS anywhere, as long as you have an internet connection.
Ready to choose your Best Maintenance Management Software? Here's a breakdown of our complete coverage:
Business.com Editorial Staff
The purpose of our community is to connect small business owners with experienced industry experts who can address their questions, offer direction, and share best practices. We are always looking for fresh perspectives to join our contributor program. If you're an expert working in your field – whether as an employee, entrepreneur, or consultant – we'd love to help you share your voice with our readers and the Business.com community. We work hard to only publish high-quality and relevant content to our small business audience. To help us ensure you are the right fit, we ask that you take the time to complete a short application: https://www.business.com/contributor/apply/ We can't wait to hear what you have to say!