Hiscox Review
Hiscox Insurance specializes in professional services insurance for small businesses. The company provides tailored insurance coverage to businesses in all 50 states and the District of Columbia. Hiscox can provide you with an online quote and start your coverage on the same day. The company is financially solid and has been in business for more than 100 years.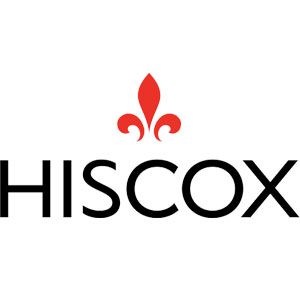 To view all of our recommendations for business liability and workers' compensation insurance, visit our best picks page.
Types of Insurance
Hiscox offers several types of liability insurance, including general liability, professional liability and employment practices liability, to small to medium-size businesses.
The general liability policy covers your business from third-party claims for bodily injury, associated medical costs, advertising injury, electronic data liability, medical expenses and damage to someone else's property.
You can choose from several limit and deductible options. Coverage limits start as low as $250,000 and go as high as $5 million in most of the industries that Hiscox insures. The company's average small business client purchases $1 million in liability coverage. If you have a client that requires liability coverage, Hiscox can sign you up and issue proof of coverage that same day.
The type of business activity is a primary factor in determining rates. For example, an accountant may have lower premiums than a carpenter for a general liability policy because their risk of physical injury or property damage to others is substantially lower. Business size is another factor that may determine premiums.
You can receive an instant rate quote on Hiscox's website; you provide some information about your business, your location and your employees.
Hiscox sells professional liability insurance, also called errors and omissions insurance or indemnity insurance. This type of insurance protects businesses that are sued for negligently performing their services, even if they haven't made a mistake.
The other type of liability insurance Hiscox sells is employment practices liability. This protects businesses from claims by employees alleging inappropriate workplace conduct, including discrimination, harassment and wrongful termination.
Additionally, Hiscox offers a business owner's policy (BOP) in many states. This policy combines all the elements of general liability and adds coverage for the insured business's property. This policy can even provide a revenue stream if business operations are suspended due to a covered loss, such as a fire.
Other types of commercial insurance offered by Hiscox includes cybersecurity insurance, umbrella policies, home-based business policies, auto, and directors and officers insurance.
Discounts are available. This is a direct insurance model so there is no middleman, and the company can pass the savings on to you. During the quote process, Hiscox will determine if your business actively manages its risks and will offer rate reductions accordingly.
For workers' compensation insurance, Hiscox has partnered with CoverHound to provide rate quotes and policies.
Claims Process
Claims can be filed 24/7 by email or through the company's online portal. When filing a claim online, policyholders receive an email copy of their claim form and have the option to correspond with the claims team via text message.
Policyholders who file a claim by phone may speak to a Hiscox claims representative Monday through Friday, 7 a.m. to 10 p.m. ET. Policyholders can also file claims by mail.
Once a claim is reported, it's assigned to a claims specialist who contacts the policyholder within 24 hours or the next business day to learn more about the situation, explain next steps and answer questions. Depending on the complexity of the claim, the representative may request additional documentation and begin an investigation. If the claim is not complex, the claim may be paid and closed after the initial phone call.
If a policyholder has a concern with or about their claims professional, they can reach the representative's manager to resolve any issues. If the matter cannot be resolved at the manager level, the issue is escalated to Hiscox's head of claims.
Customer Support
For questions about its policy coverages, you can reach Hiscox by phone between 7 a.m. and 10 p.m. ET, Monday through Friday. On Hiscox's website, you can find valuable articles regarding the insurance industry, a podcast and a helpful resource center.
Hiscox is an accredited member of the Better Business Bureau with an A+ rating. There have only been 11 complaints filed (which have since been closed) against the company in the past three years.
Editor's note: Need business liability or workers' compensation insurance for your business? Fill out the below questionnaire to have our vendor partners contact you with free information.
Image Credit: fizkes / Getty Images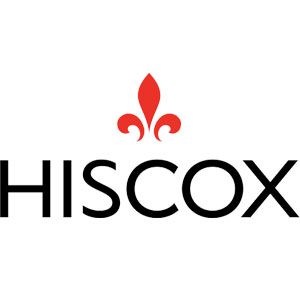 Chad Brooks is a Chicago-based writer and editor who has spent more than 20 years in media. A 1998 journalism graduate of Indiana University, Chad began his career with Business News Daily in 2011 as a freelance writer. In 2014, he joined the staff full time as a senior writer. Before Business News Daily, Chad spent nearly a decade as a staff reporter for the Daily Herald in suburban Chicago, covering a wide array of topics including local and state government, crime, the legal system and education. Chad has also worked on the other side of the media industry, promoting small businesses throughout the United States for two years in a public relations role. His first book, How to Start a Home-Based App Development Business, was published in 2014.