Hitask Review
By Kayla Harrison
Last Modified: January 9, 2019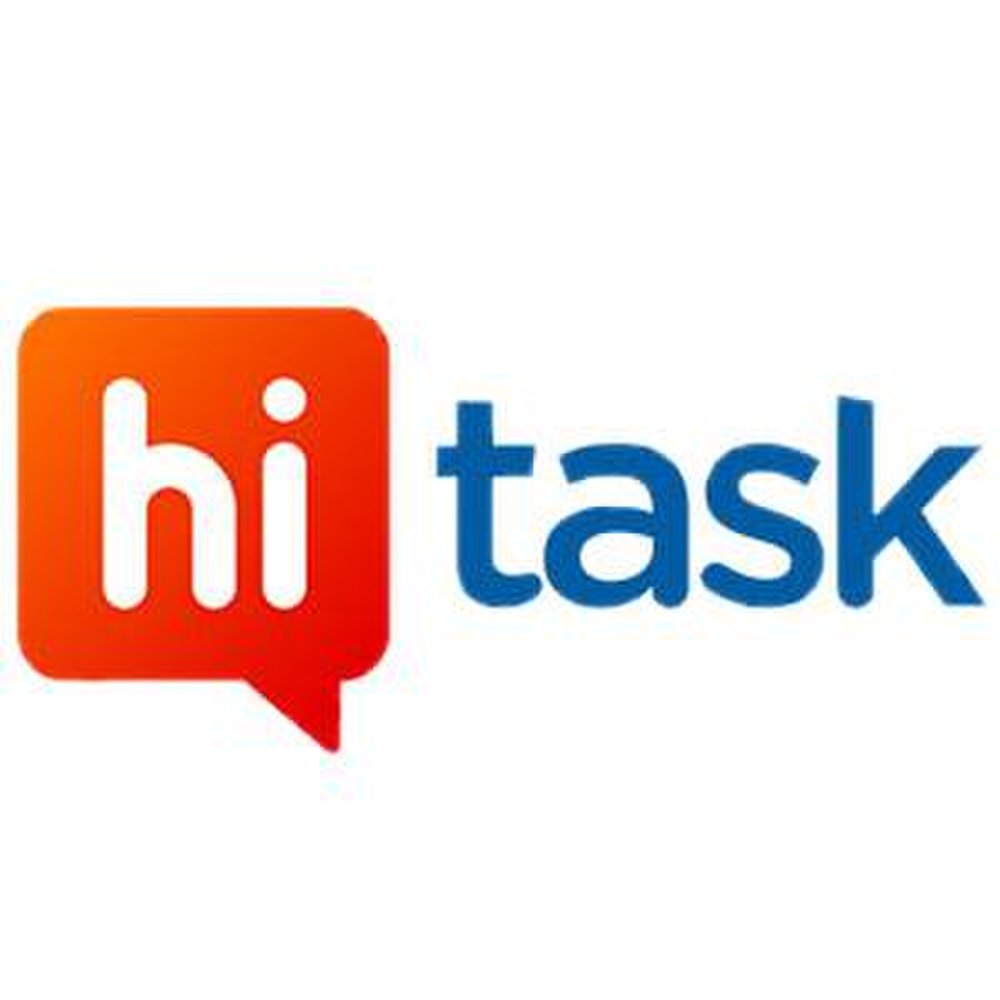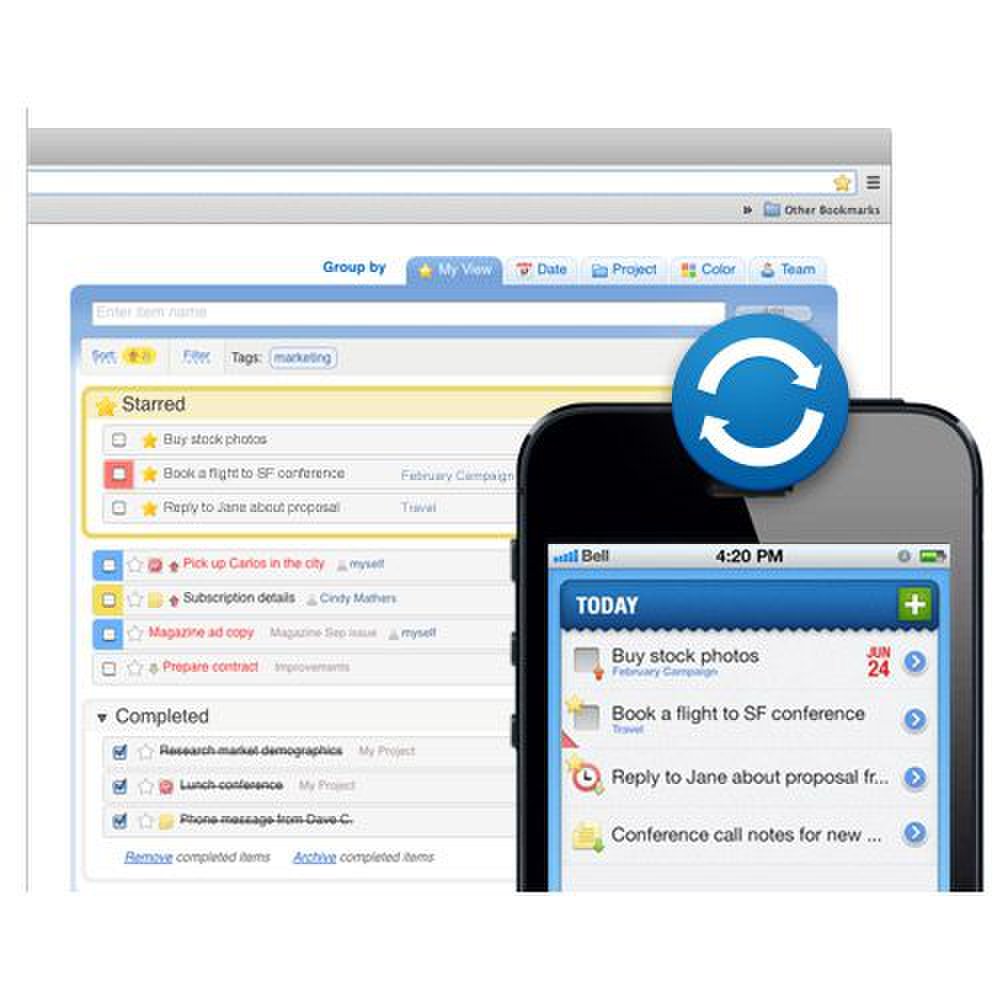 Hitask image: The computer and mobile apps sync so you can keep up on tasks and project management even when you're out of the office.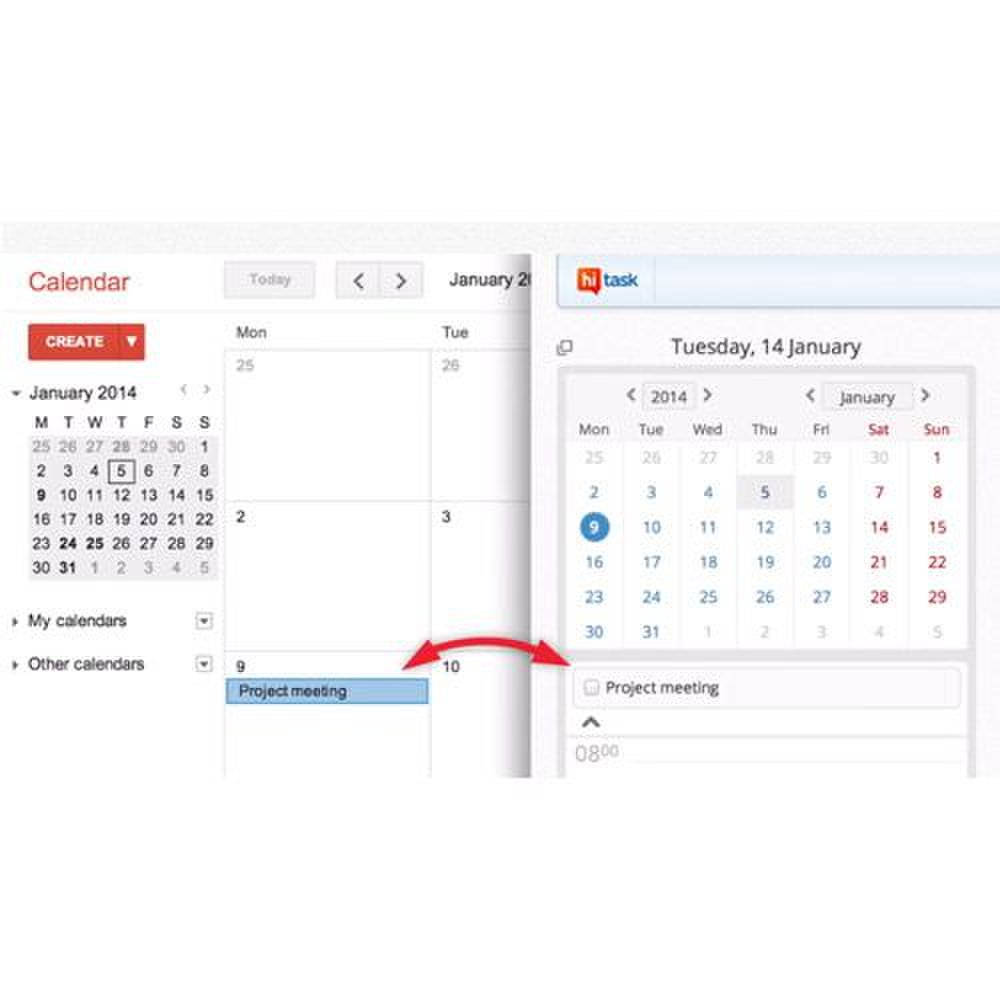 Hitask image: The calendar interfaces with Google Calendar.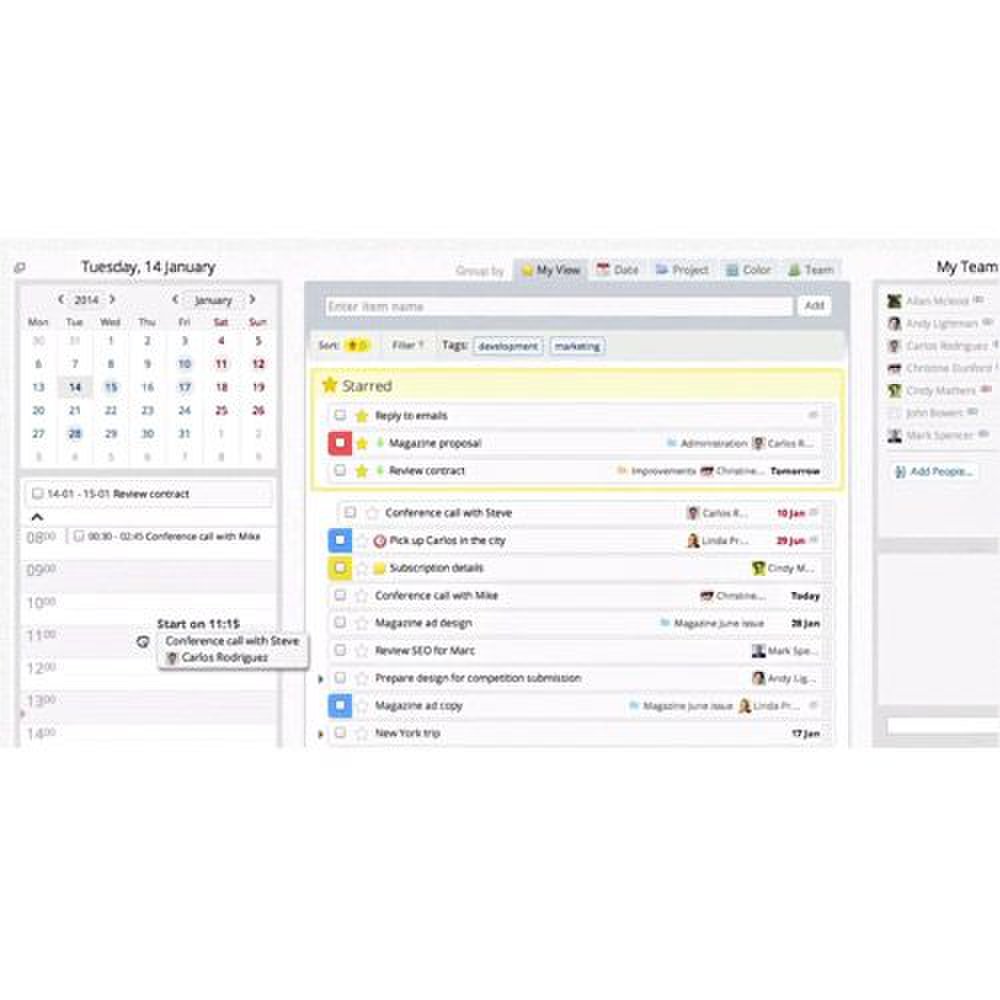 Hitask image: You can make appointments by dragging and dropping the task to your calendar on the left.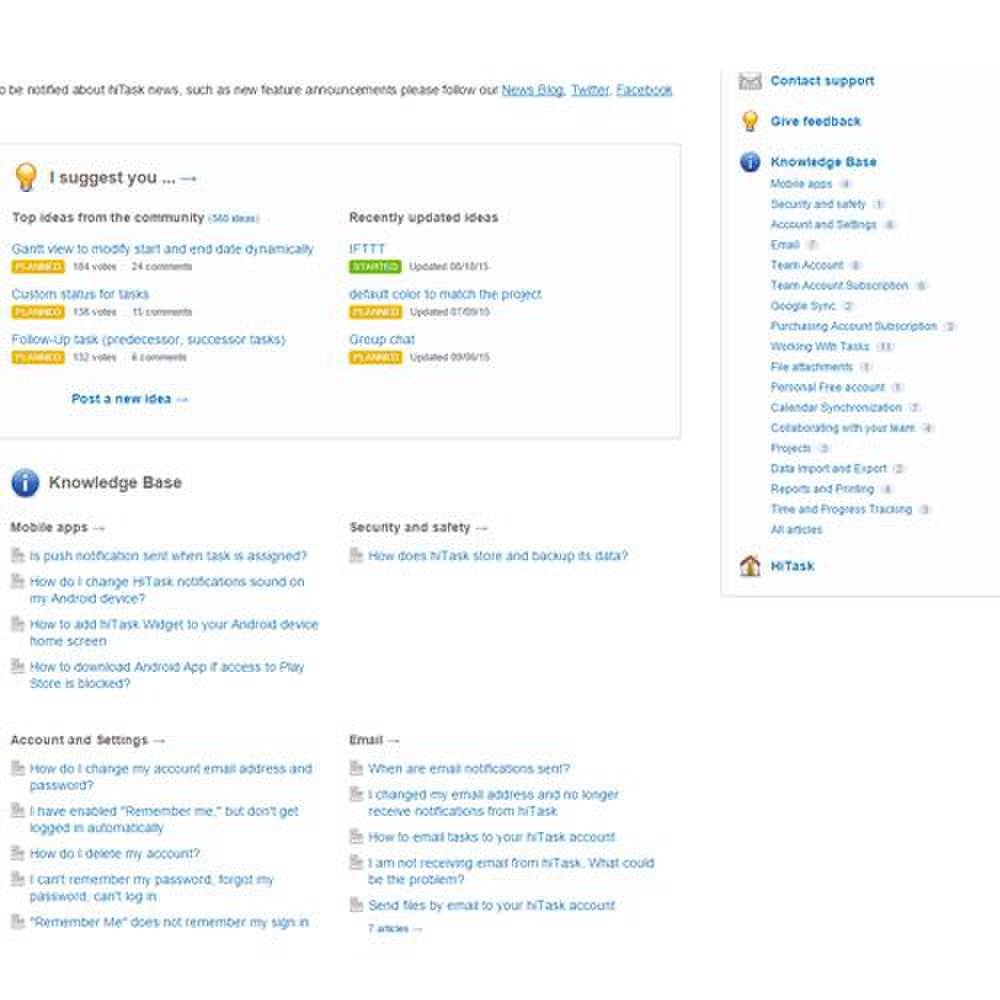 Hitask image: The support section contains a knowledgebase with FAQs and a link to the community as well as a contact form.
Hitask's task management software contains the key elements of any good project management system, including team assignments, organizational capabilities and email interface. It also uses drag-and-drop features and integration with Google mail and tasks as well as some common programs like Wufoo.
You can create a task within the program by clicking on New Task and filling in the information, including tags and color coding. This program lets you send an email to Hitask to make a task. You can even assign tasks to a specific project, add tags, and set a date by using codes in the subject line or putting special markers in the body of the email itself.

Within the program, the drag-and-drop capability makes it easy to manipulate tasks across several functions. Once you create a task, you can place it under a project, drop it under an existing task to create a subtask, move it to the calendar to set an appointment, or drag it to one of your teammates in the right-hand column to delegate the task to them. As a result, you can learn the interface quickly and won't need to click around as much or hunt through the menu for the most common tasks.
You can track time with the task timer or make notes of the time spent on a project. These logs can be exported to make reports for accounting. You can generate progress reports by time, project or single task within the program itself.
The calendar syncs with Google Calendar or other calendars your team uses. It also allows you to create tasks in Gmail by starring messages. Additionally, you can create tasks through Google tasks, Gmail labels or when a GitHub or Bitbucket issue is created. If you have specific form of software such as Wufoo, you can create tasks when you receive a form submission as well.
Hitask offers plans for personal or team use. The team plan has a free trial, then a monthly fee, while the personal plan only charges if you want to use more than 10 projects.
This task manager has a simple interface and good functionality, including integration with Google and the ability to create tasks via email. The drag-and-drop function is well employed to make the program intuitive and easy to learn.


Kayla Harrison
Kayla Harrison is a current Writing Arts graduate student at Rowan University and editor at The Urban Howl. She began freelancing during her junior year of college and fell in love with it. You can learn more on her blog, insearchofthewritedirection.weebly.com.