HROi Review

Matt D'Angelo
business.com Contributing Writer
Updated Jul 01, 2020
HROi offers small businesses a full suite of PEO services. The company's payroll offering is noteworthy for including a full suite of features and services, like a cloud-based platform and compliance support. The company also provides good benefits package options, with additional services like a doctor concierge and separate employee perks and discounts.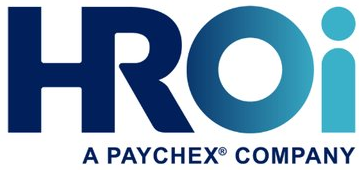 HROi
The Verdict
HROi provides impressive payroll, benefits and training services to its clients. It's backed by a big company and can offer solid service. However, it lacks accreditation with some of the major PEO associations and a profile with the BBB.
View all our recommendations for PEO services and HR outsourcing services on our best picks pages.
HROi requires five employees in order to qualify for its services. While this minimum is higher than other PEOs we reviewed (TriNet, for example, provides services to companies with just one employee), it's still suitable for many growing businesses. HROi serves businesses in all 50 states, so you'll be eligible for service no matter where you're located.
Unfortunately, we couldn't find a Better Business Bureau profile for HROi. The company, however, is a subsidiary of Paychex. Also, we couldn't find much information about its overall risk and HR training sessions on its website. It provides training services, but the company is less transparent about this aspect than others. 
HROi Pricing and Terms
HROi charges businesses on a per-employee basis. Some PEOs charge for their services as a percentage of your company's total payroll. The right structure depends on your business's size and needs, but the per-employee rate means your fees won't fluctuate with pay changes. The company also doesn't tier its services based on total payroll value. So, as your business grows, you'll keep paying the same rate per employee.
HROi also provides flexible terms and contracts. Instead of locking you into a long-term deal, the company provides ongoing services with a forgiving cancellation policy – you can end services at any time by providing 30 days' written notice. To work with HROi, it must process payroll for your company; then you're able to add and subtract services. This is a major advantage that other PEOs don't offer.
While HROi is part of Paychex, it's technically a subsidiary. This means you can get great services from a small company compared to the larger services out there, like Paychex, Oasis Outsourcing or ADP TotalSource. According to a NAPEO whitepaper, five of the largest PEO firms represent about 43% of the industry. This means the big players drive a lot of the services. If you're looking for a PEO service that provides quality services but is a smaller, more personal company, HROi is worth exploring.
Features
HROi provides all the necessary features of a PEO service. Business owners have access to payroll, HR, risk and benefits features. Its payroll and benefits services are standouts among the companies we reviewed.
HR Services: HROi provides numerous HR services, which you can read more about here. Noteworthy services include HR policy consulting and development, hiring and termination best practices, employee development planning, and background checks. HROi provides HR maintenance services too, like performance review assistance, employment status maintenance and job applicant tracking. Compared to other services we reviewed, HROi provides a wide selection of HR consulting services as part of its PEO package.
Benefits: This company provides the standard employee benefits of medical, dental, vision and life insurance. It also provides 401(k) retirement plans and supplemental insurance opportunities. Beyond this standard offering, HROi provides Section 125 flex plans, which can be used for the pretax purchase of prescription drugs, a doctor concierge service, and claims administration. You can view HROi's full list of benefits services here.
Payroll: HROi provides a standard cloud-based platform for reporting and managing your company's payroll. It offers standard payroll services: PTO accrual and tracking, direct deposits and pay cards, tax filings, and an integrated time and attendance system. It also provides an integrated workers' compensation platform, preparation of quarterly payroll reports, and payroll tax deductions and payment. Its payroll services separate it from other companies we reviewed. By providing more than just a management platform, HROi serves small businesses by handling all the managerial headaches required to keep your workers paid.
Risk and Compliance: HROi provides background check services for its business clients, including criminal background checks, drug and health screening, and education and employment verification, which can cut down on the legwork of the hiring process. The company also provides a full-fledged workplace compensation package. Businesses can set up worksite hazard assessments, written safety programs, drug-free workplace assistance, and general training and education sessions. HROi can also handle OSHA compliance for you and provide safety recommendations.
Training
HROi provides extensive training and education resources to its clients. While it doesn't highlight these on its website, the HROi representative we spoke with sent our hypothetical business a brochure with all the related training and education resources.
It provides both onsite, instructor-led training and online training webinars. This flexibility is ideal for businesses needing both group and individual training for their workers. Main training topics include business skills, employment law, health and safety, human resources, and leadership. The more granular topics include managing effective teams, social media in the workplace, hiring practices, employee handbook development, new employee safety orientations based on specific industries, back care and safe lifting, how to classify your workers, stress management, and business ethics.
HROi has different levels of training based on the topic, and you can work with your designated representative to find the right sessions for your business.
Customer Service
HROi provides a point person who coordinates all your services. This person works with your business on various HR-related topics and helps manage your overall services with the company. Many PEO companies we reviewed provide a point person, who is often advertised as the "quarterback" of your business services. While HROi did tell us about the point person, it wasn't clear whether you would have to work with other experts to get more personalized coverage of service features like risk and compliance or benefits. 
We called HROi and tested its customer service. We asked several questions related to the company's training, HR, benefits, and risk and compliance offering. The sales team members we interacted with provided informed and clear answers. They didn't push for a sale, instead, they answered our questions and wanted to learn more about the services we needed. Overall, HROi's sales team was friendly and impressive.
Limitations
HROi is not accredited by ESAC or any of the other major accreditors. It also doesn't have a profile with the Better Business Bureau, which ensures businesses are operating at an ethical level. The company says it's a listed National Association of Professional Employer Organizations member on its website, but we couldn't find HROi on NAPEO's list. Overall, this should be considered a minor drawback – HROi is backed by Paychex, a major PEO company that provides services to thousands of small businesses in the U.S. However, setting up a Better Business Bureau profile could cement the company's reputation as a principled PEO service.
Editor's Note: Is your business looking for a PEO service? Click the Compare Quotes button below to be connected with vendors that can help.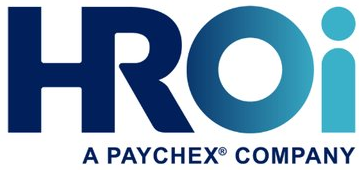 HROi
The Verdict
HROi provides impressive payroll, benefits and training services to its clients. It's backed by a big company and can offer solid service. However, it lacks accreditation with some of the major PEO associations and a profile with the BBB.

Matt D'Angelo
business.com Contributing Writer
I've worked for newspapers, magazines and various online platforms as both a writer and copy editor. Currently, I am a freelance writer living in NYC. I cover various small business topics, including technology, financing and marketing on business.com and Business News Daily.