Hubstaff Review
By Business.com Editorial Staff
Last Modified: August 22, 2018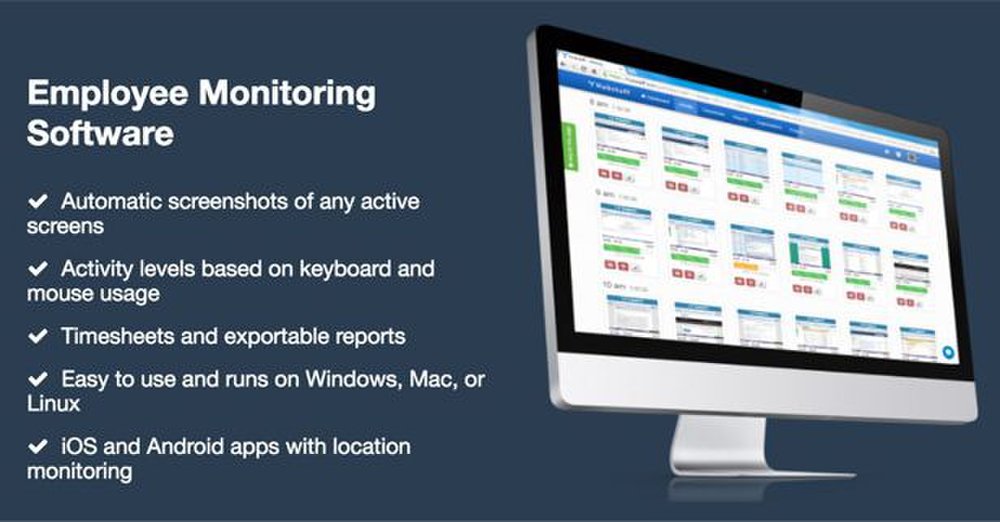 Hubstaff image: This software takes automatic screenshots of active screens.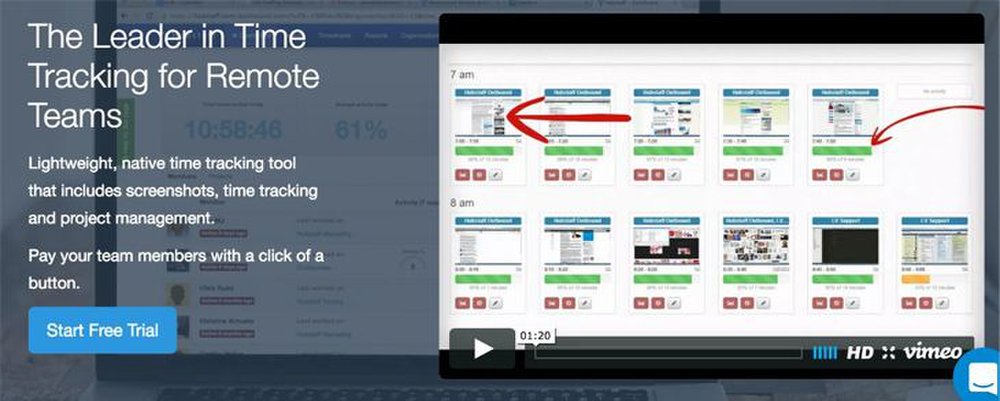 Hubstaff image: You can easily track the active and idle minutes of each employee.

Hubstaff image: You can completely block social media sites or budget times when employees can access them.

Hubstaff image: The software works with mobile devices, so you can track employees on the go.
Hubstaff internet monitoring software lets you track your employees' overall active minutes, so you can see who is busy and who is idle at their desk. You can also view what websites and applications they access and generate reports on these activities.
Hubstaff is simple website monitoring software that helps you manage your company's biggest asset – your employees and their time. Whether you have three or 100 people in your office, this software can scale with your company as it grows.
You can closely monitor employees' workstations by tracking what websites they visit, how long they spent at each URL and their activity levels. For example, it might look like someone is working, but nothing is getting done. Hubstaff offers color-coded activity monitoring. Green means that an employee is active, and you can see what site or application the employee is using to see if it is work-related productivity. For example, a user's active level may be green, but if they are on Facebook, this is probably not work-related activity. Conversely, a user may be on a work-related program, but their activity monitor might be red, signaling that they are not actively working on the program.
This internet monitoring software takes screenshots of users' screens. You can set these to be taken automatically or set parameters for when they should be taken. For example, you can set the program to take a screenshot whenever an employee accesses a new URL. This saves you from sorting through screenshots of meaningless information.
You can track your team with this website monitoring software, even if they are working remotely. This means they do not have to be connected to your network while you are monitoring them. This system works with Windows, Mac and Linux operating systems, so you do not have to worry about device compatibility.
Hubstaff automatically generates reports. These reports are stored online indefinitely, so you do not have to worry about saving them or accessing them later. You can sort reports based on the user or the project. You can download and save reports or share them with other members of your team.
The Hubstaff website offers a guide to getting started as well as walkthrough videos. This allows you to easily set up the software and begin monitoring your staff. If you can't find the information you were looking for in either of these places, you can create a support ticket for a Hubstaff member to contact you.
Hubstaff gives you tools for monitoring your employees' internet activities and their overall productivity, so you can see how much work is actually being done. You can analyze this information using the automatic reports, so you can address any employee issues.
Ready to choose your Employee Monitoring Software? Here's a breakdown of our complete coverage:
Business.com Editorial Staff
The purpose of our community is to connect small business owners with experienced industry experts who can address their questions, offer direction, and share best practices. We are always looking for fresh perspectives to join our contributor program. If you're an expert working in your field – whether as an employee, entrepreneur, or consultant – we'd love to help you share your voice with our readers and the Business.com community. We work hard to only publish high-quality and relevant content to our small business audience. To help us ensure you are the right fit, we ask that you take the time to complete a short application: https://www.business.com/contributor/apply/ We can't wait to hear what you have to say!