iCare Data Recovery Review
By Business.com Editorial Staff
Last Modified: December 25, 2018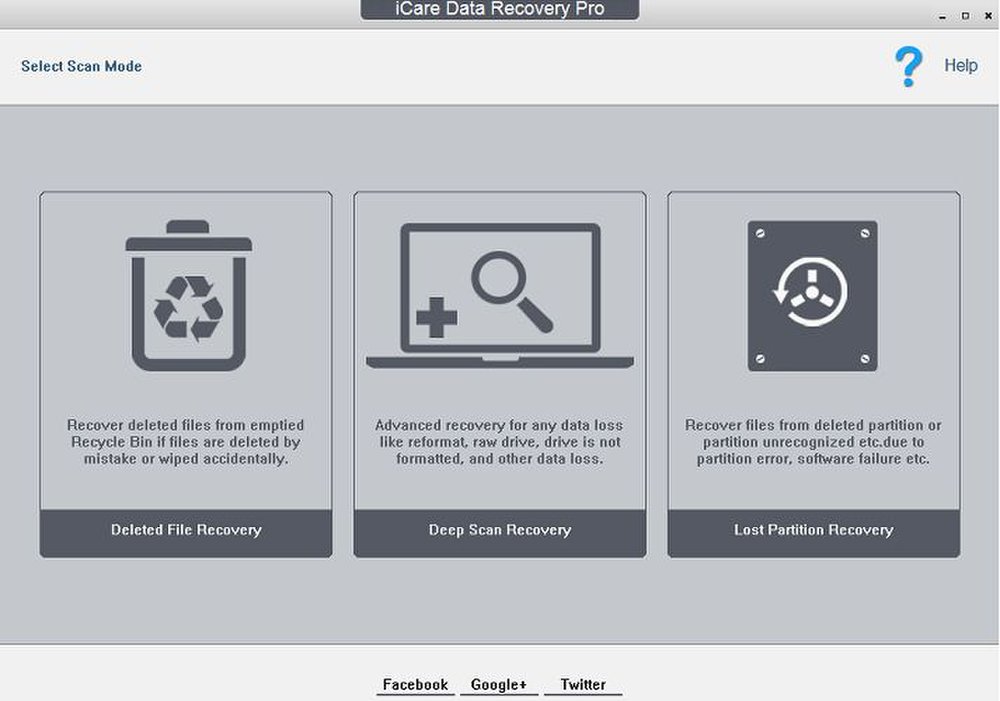 iCare Data Recovery has three different modes for data recovery that are tailored for certain scenarios: deleted file recovery, reformatted file recovery and lost partition recovery.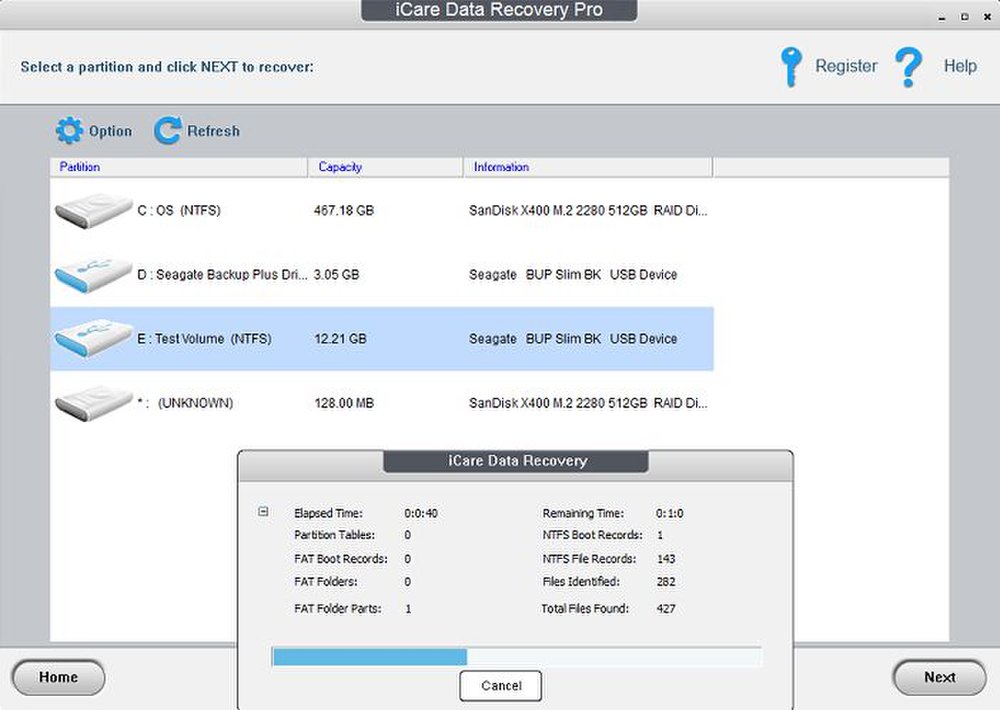 iCare Data Recovery's scan gives you an estimate of how long the scan will take as well as a count of the total number of found files.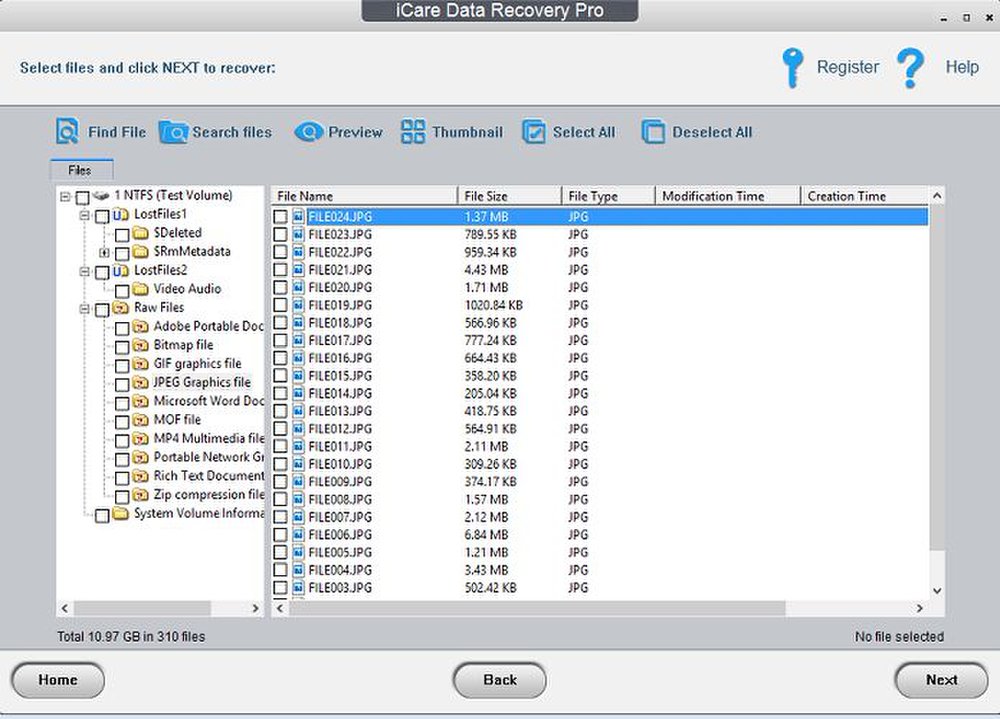 The recovery screen sorts the raw data found in the scan by file format.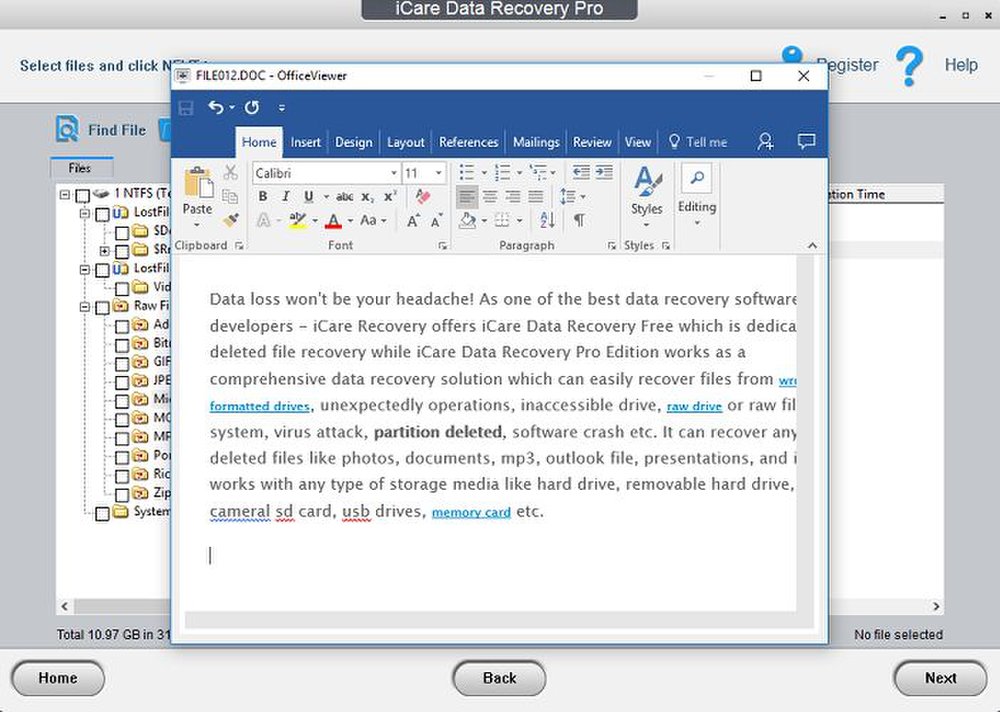 The recovery program allows you to preview different file types, including document files.
iCare Data Recovery is an easy-to-use tool that is especially accessible to new users. It has several business-friendly features and support options. The only troubling aspect was its poor performance in recovering certain documents when we tested the product ourselves.
View all our recommendations for data recovery software and services on our best picks page.

Plans and Pricing
iCare Data Recovery is available at four different pricing tiers:
Free: Recover up to 2GB data using iCare's full functionality.
Home ($89.99): One PC license for home/individual.
Workstation ($149.99): Two PC licenses for office/business use.
Technician ($999.99): Unlimited PC licenses for IT technician use. Service can be offered to clients.
All versions of the software are compatible with RAID servers. Paid versions come with unlimited data recovery, as well as free lifetime upgrades and updates from the developer.
Features
iCare Data Recovery helps you recover files due to a variety of data loss problems, including accidental deletion, reformatting, denied accessibility, virus attacks, power outages, factory resets, partition errors and hard disk crashes.
When you launch iCare Data Recovery, you are presented with three simple menu options for recovering lost data from your hard drive: deleted file recovery, reformatted file recovery and lost partition recovery. These preselected scan settings are a welcome, helpful element, especially for novices. If a quick scan fails to locate any significant files, the program prompts the user to begin a deep scan. The scan does not have a pause feature.
The recovery process is similarly straightforward, with a simple file tree displaying the found files that are available for recovery. Raw data is sorted by file format. A preview widget also allows you to view files before beginning recovery, including document files. The program's biggest setback, though, is its inability to save scan results for later recovery.
Ease of Use and Overall Performance
We tested the effectiveness of each of the data recovery software applications on our list, including iCare, by running them through several tests. We tested each application's ability to recover files lost due to deletion or a reformatted hard drive. In our first test, iCare Data Recovery successfully recovered all lost files that were deleted from the recycling bin. It achieved a perfect score, 100 percent, for its ability to retrieve images, documents, audio and video.
In attempting to salvage files from a formatted hard drive and partition, it tested well in recovering image (99 percent) and video and audio files (91 percent), but was consistently unsuccessful in recovering document files. It success rate in this area was 56 percent. There was seemingly no pattern as to why it had better success with certain files than others, or why the program only recovered a portion of each file format.
We found iCare Data Recovery very easy to use due to its simplified, user-friendly interface that walks beginners through the process, while retaining enough advanced options for experienced users. iCare's menu addresses the most common reasons businesses and individuals would turn to a data recovery solution, and makes the process of retrieving precious lost files easy.
Customer Service
The developer, iCareAll Inc., has a full suite of support channels, including live chat, phone and email (although email support requires purchase of the software). An online knowledgebase provides helpful information on the product and data recovery.
Drawbacks
iCare Data Recovery does not offer the option for remote network access, which may be a drawback if you have any off-premise employees. The software's poor performance in recovering document files could also be cause for concern if your business relies heavily on documents.


Ready to choose your The Best Data Recovery Services & Software of 2019? Here's a breakdown of our complete coverage:

Business.com Editorial Staff
The purpose of our community is to connect small business owners with experienced industry experts who can address their questions, offer direction, and share best practices. We are always looking for fresh perspectives to join our contributor program. If you're an expert working in your field – whether as an employee, entrepreneur, or consultant – we'd love to help you share your voice with our readers and the Business.com community. We work hard to only publish high-quality and relevant content to our small business audience. To help us ensure you are the right fit, we ask that you take the time to complete a short application: https://www.business.com/contributor/apply/ We can't wait to hear what you have to say!