IDrive Review
IDrive gives small business owners a secure way to back up, store and recover their data. With its seamless online dashboard, affordable rates, scalable services, and collaboration features, IDrive is our pick as the best cloud storage and online backup service for small businesses.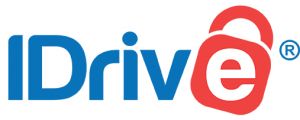 To view all of our recommendations for cloud storage and online backup services, visit our best picks page.
Editor's note: Looking for information on online storage and backup? Use the questionnaire below, and our vendor partners will contact you with the information you need:
IDrive Pricing and Plans
Unlike the many competing cloud storage companies that base their pricing on the number of devices you need to support, IDrive lets you back up unlimited devices for one flat monthly or annual fee. Pricing varies by the amount of storage you need.
IDrive offers a free plan, which supports up to 5GB of cloud storage, as well as plans for entrepreneurs (IDrive Personal) and small businesses needing a plan for multiple users (IDrive Business).
Here is a breakdown of each plan.
IDrive Personal (one user, unlimited computers):
2TB at $69.50 for the first year, or $139 for two years
5TB at $99.50 for the first year, or $199 for two years
IDrive Business (unlimited users, unlimited computers and servers):
250GB at $99.50 for the first year, or $199 for two years
500GB at $199.50 for the first year, or $399 for two years
1.25TB at $499.50 for the first year, or $999 for two years (or $49.95 per month)
2.5TB at $799.50 for the first year, or $1,599 for two years (or $79.95 per month)
5TB at $1,499.50 for the first year, or $2,999 for two years (or $149.95 per month)
12.5TB at $2,999.50 for the first year, or $5,999 for two years (or $299.95 per month)
If you exceed your storage limit, IDrive charges 25 cents a month per gigabyte for the personal plan and 50 cents a month per gigabyte for business plans. You can upgrade to higher storage plans to avoid an overuse charge. IDrive doesn't offer unlimited storage plans, but customer support informed us that you can add more data to your plan as needed.
Currently, IDrive is offering new customers 25% off the first year, or 50% off if you sign up for a two-year plan. IDrive also discounts its services for students, educational institutions or anyone with a valid, educational domain-based email address.
The online backup service offers important features, including synchronization and restoration, device support, group management, archiving, and high-grade security.
Whether you use a PC, Mac, iOS or Android device, IDrive stores and backs up your files in the cloud. You can access and share files on your mobile devices via IDrive's mobile app. Files and folders sync in real time; IDrive automatically syncs your computers on a scheduled or continuous basis. It provides real-time backup, which means it can detect even the smallest changes to files and back them up.
The IDrive Snapshot retains versions of your computers or servers in storage, allowing you to back up and restore your system to how it was at previous points in time. Snapshots do not affect your plan's storage capacity.
IDrive archives files so that none of your data is lost to carelessness. You choose if and when to manually delete files. You can also set up IDrive's archive cleanup tool, which syncs your account data with your latest backup.
With 256-bit AES encryption, the backup service is completely secure and complies with security regulations, including HIPAA, SOX and GLBA. In the event your local server crashes, IDrive can ship a copy of your data to you.
IDrive provides 24/7 customer support and can be reached by phone, email and live chat. The company is not accredited with the Better Business Bureau, but the agency gives it an A+ rating.
Image Credit: kerkez / Getty Images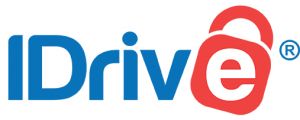 Skye Schooley is a staff writer at business.com and Business News Daily, where she has written more than 200 articles on B2B-focused topics including human resources operations, management leadership, and business technology. In addition to researching and analyzing products that help business owners launch and grow their business, Skye writes on topics aimed at building better professional culture, like protecting employee privacy, managing human capital, improving communication, and fostering workplace diversity and culture.