Ignite Review
Ignite Social Media prides itself on focusing solely on social media marketing. The case studies available on its website let you see the benefits of working with this social media marketing agency before you begin. One key attribute of its site is the active blog that it frequently updates. The blog lets you know what is happening in the industry and offers social media marketing ideas and tips.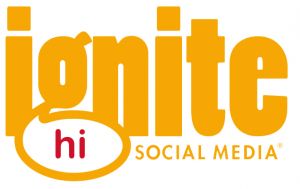 Ignite markets your business across all platforms of social media. Distribution and strategy is key for this social media marketing firm, as is targeting certain regions for your brand. As part of the research stage, Ignite Social Media identifies your target audience and conducts SEO research to ensure you have the best keywords to use in your promotional content.
This social media branding service focuses on qualified traffic, making sure that you're drawing the best demographic to your brand. Ignite also generates backlinks to your site, which improves your search engine results.
While Ignite doesn't create your social media profiles for you, it can help create and manage the promoted content. This is one of the few social media marketing companies that helps you write content and produce videos. So, if videos for your social media channels are important to you, Ignite is worth your consideration.
Ignite monitors the channels you post on, manages your social brand identity, and analyzes what is happening, where traffic is coming from and what people are saying about your business. The campaign analytics Ignite provides are filled with details. Your reports cover channel analytics and monitor the social mentions on your profiles. If you have forums where customers interact, Ignite can follow and report on those too.
As part of the reporting process, Ignite offers social media marketing ideas to better promote your business if any of the reports show an opportunity gap. It also provides an ROI report so you can see how effective your campaign is in proportion to your investment in Ignite's services.
With Ignite's service, you have your own dedicated account manager who can give you updates on the campaign – usually weekly. Ignite doesn't train you or your employees on social media marketing, but if there's anything you want to know, you can call or email for a consultation. You can also consult the blog for social media marketing tips and news beyond the standard information you find on the site.
Ignite Social Media has helped companies accomplish their social media goals for quite some time. You and your team don't receive training, but you get frequent updates, see what is driving or stopping traffic, and can evaluate whether your social media marketing campaigns are meeting your revenue goals.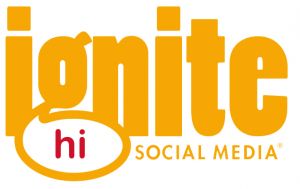 business.com editorial staff
business.com Member
The purpose of our community is to connect small business owners with experienced industry experts who can address their questions, offer direction, and share best practices.