Imperva Incapsula Review
With DDoS attacks growing in size and complexity, your business needs a DDoS protection service you can trust to monitor and mitigate potential attacks. With your choice of always-on or on-demand protection, a variety of mitigation techniques, and a large-scale, cloud-based network, Imperva Incapsula Enterprise offers DDoS protection for midsize and enterprise-level companies. Overall, Incapsula provides versatile tools designed to protect you from volumetric, application layer and protocol attacks, the most common forms of DDoS attacks.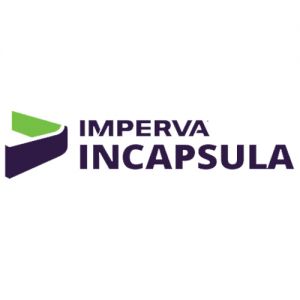 Imperva Incapsula
The Verdict
Imperva Incapsula surpasses other DDoS services with its various mitigation techniques and vast network capacity.
With DDoS attacks growing in both magnitude and sophistication, it's important to have a protection service that can absorb a large-scale volumetric attack and mitigate protocol attacks on your server or Layer 7 attacks on your web applications. Imperva Incapsula offers 1.5TB of available global network capacity and scrubbing capacity to absorb and filter any type of attack.
In addition to the robust network capacity, the company's infrastructure consists of 27 global data centers. Not only are they scrubbing centers, but the entire framework operates like a content delivery network that maintains web optimization during a denial-of-service attack. The protection service minimizes latency by caching web content as well as applying advanced content and network optimization techniques.
Imperva Incapsula uses internet service provider-grade edge routers to filter out malicious packets. The remainder of the traffic is prioritized and distributed across the 27 scrubbing centers. Each of its data centers hold several interconnected scrubbing clusters that are used for traffic profiling and blocking. If a DDoS attack is underway on your network, the company's data centers seamlessly process incoming packets and use proprietary software to weed out malicious traffic. For example, Imperva Incapsula's visitor identification technology can differentiate legitimate visitors from malicious clients or automated bots, which is particularly critical to identifying and stopping application layer attacks.
In addition to deep packet inspection and automated bot detection, it uses other mitigation techniques to thwart DDoS attacks, including rate limiting, IP blocking and an enterprise-grade web application firewall. Imperva Incapsula also offers border gateway protocol and generic route encapsulation as an on-demand service that routes all DDoS traffic through the company's scrubbing centers.
Rather than having to purchase and install hardware, customers use Incapsula's protection service by changing their website's DNS setting. Once you sign up, Incapsula prompts you for your website address. The service then detects your IP address and calculates its geographical location. After you change the DNS setting, traffic starts flowing through the company's content delivery network. Incapsula then protects the DNS using its name server protection, which is designed to automatically identify and block attacks from DNS servers.
Imperva Incapsula offers your choice of two deployment methods: always-on and on-demand mitigation. With the always-on option, the service automatically detects attacks and activates mitigation. You can also use on-demand mitigation that you only activate when your network is under attack. The company offers unlimited mitigation services, and you can customize a strategy with the company to protect your site.
Imperva Incapsula Enterprise offers several different deployment methods: in the cloud, on-site or a hybrid of the two. The on-site and hybrid deployment methods use SecureSphere appliances, which offer advanced settings for application layer attacks. Incapsula offers a way to activate this DDoS protection service quickly and easily by simply changing your website's DNS setting and redirecting traffic to its servers.
With continual technical support available 24 hours a day, seven days a week, the company's security operations center offers proactive site management and a nimble response. Imperva Incapsula has a service level agreement in place that guarantees 99.99% uptime. You also can opt for a dedicated support manager that oversees your site.
You can contact customer support at any time via live chat, telephone and email. There is also help online with video tutorials, FAQs, and searchable community forum topics, and the company is active on Twitter, YouTube and Facebook.
This DDoS service offers a centralized management dashboard with real-time monitoring, where you can access website traffic statistics or analyze attacks as they happen. You have complete visibility of your website's status. The service also issues a full report on a weekly basis. As a user, you have control over certain features like rate limiting, IP reputation network, blacklisting, whitelisting and IP blocking.
Using Imperva Incapsula's enterprise-level DDoS protection, you can outsource your site's security and protect it from DDoS attacks. The cloud-based service does not require additional hardware unless you elect a hybrid approach, and with a robust network of 1.5TB and 27 scrubbing centers, Incapsula is more than capable of protecting your site from a variety of DDoS attacks.
With intelligent content caching and network optimization, visitors should not experience any slowdown or delays caused by traffic rerouting or scrubbing. If you want to outsource your DDoS protection without having to employ local equipment, Incapsula's Enterprise DDoS mitigation service is well worth considering.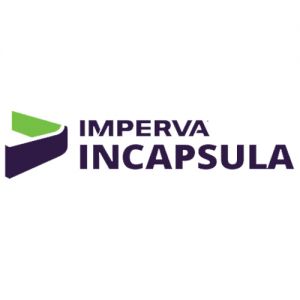 Imperva Incapsula
The Verdict
Imperva Incapsula surpasses other DDoS services with its various mitigation techniques and vast network capacity.

business.com editorial staff
business.com Member
The purpose of our community is to connect small business owners with experienced industry experts who can address their questions, offer direction, and share best practices.