Infinite Conferencing Review
By Chad Brooks
Last Modified: June 6, 2018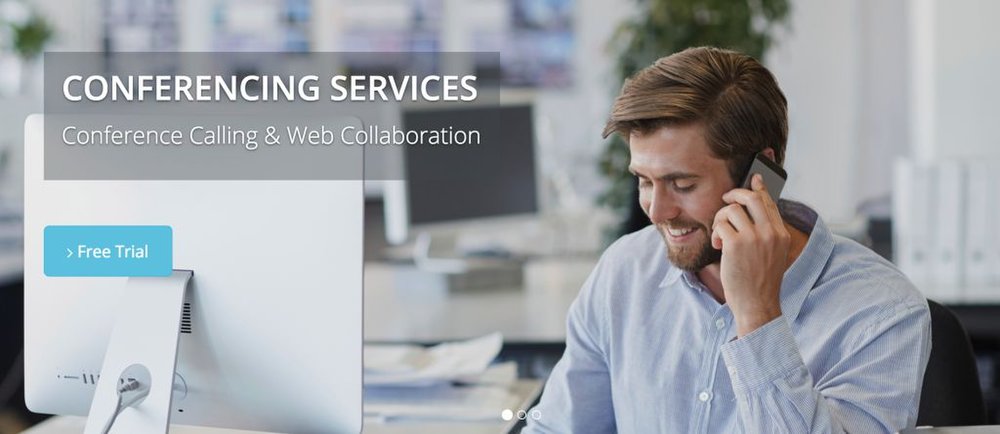 You can join and host calls from the mobile app.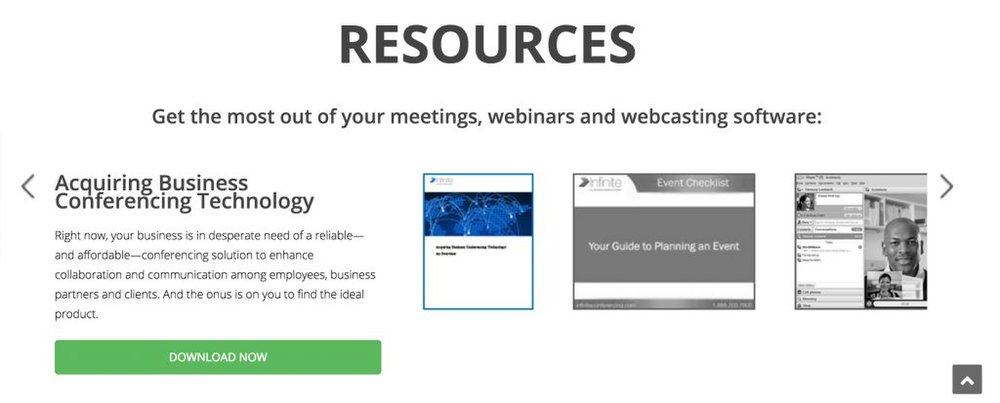 Your conference calling account dashboard is available on the service's website.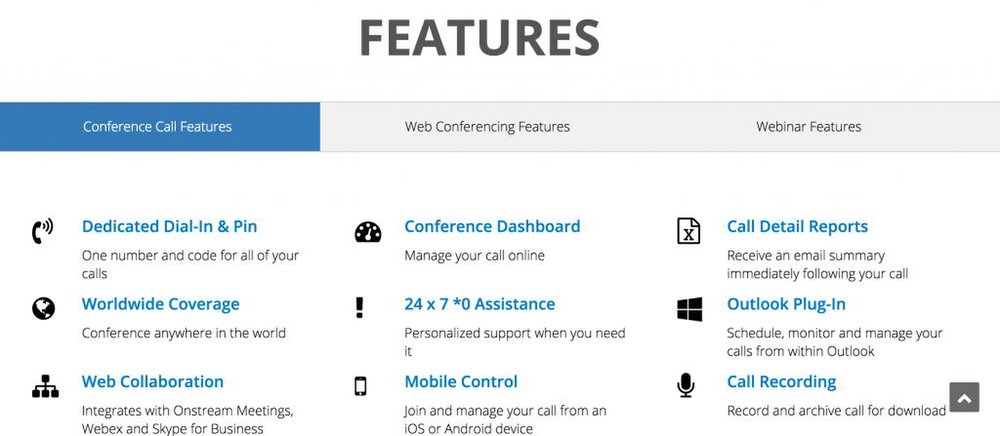 Resources on the company website help you learn the way to use the audio conferencing service so you get the most out of it.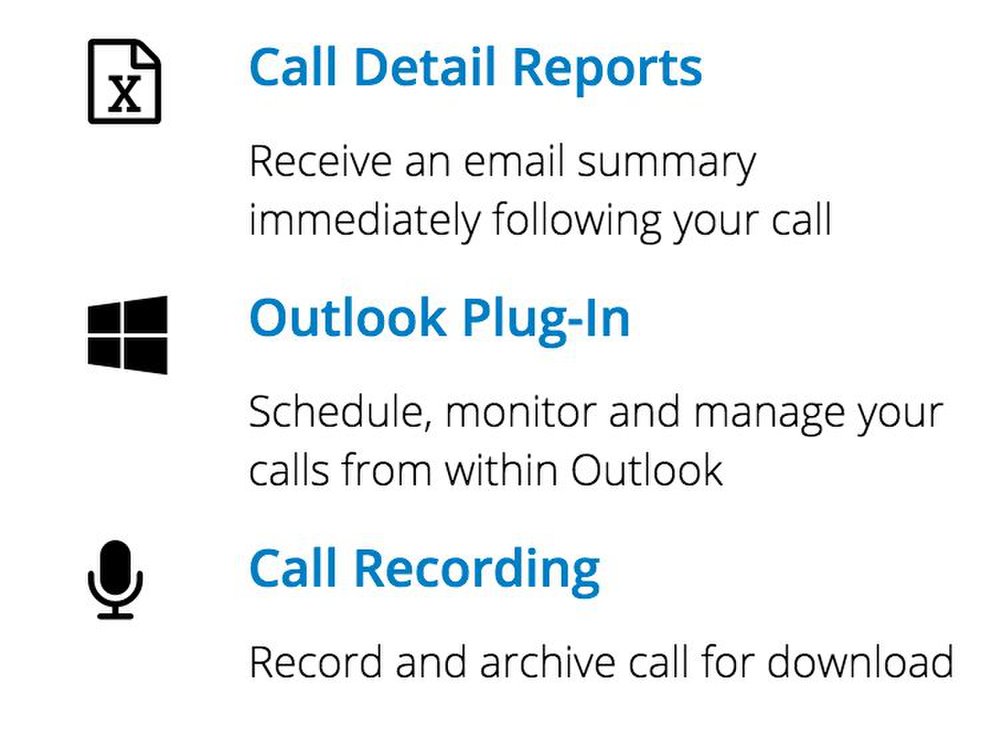 This company has a blog with helpful articles and videos.
After your calls, you can receive detailed reports about your conference.
Infinite Conferencing is a reliable conference call service that provides quality and user-friendly phone meetings. You can easily manage and attend conference calls from anywhere around the world.
View all our recommendations for conference call services on our best picks pages.

Infinite Conferencing
Conference Call Services
The Verdict
Infinite Conferencing offers quality call conferencing for small businesses. It has the features you need to host efficient conference calls and is priced competitively.
Compare Quotes ▶
Infinite offers both reservationless and operated-assisted conferencing services, which gives you the flexibility to host any type of call, small or large, planned or spontaneous. Both options include valuable features and tools, such as the ability to customize your own greeting and phone number. This service makes it easy to start a conference call or plan one in advance. Infinite also provides web conferencing. Overall, Infinite Conferencing is an easy way to hold professional conference calls.
Pricing and Terms
Infinite Conferencing's pricing, for both its reservationless and operator-assisted services, is based on call length. Each service charges on a per-minute basis. For the reservationless system, the cost is 4 cents per minute, per caller. So, if you had a 30-minute meeting, with 10 participants, the call would cost $12. The operator-assisted service is 18 cents per minute. With this option, the same 30-minute call with 10 people would cost $54. The company also offers volume discounts, flat-rate packages, enhanced services and international pricing. There are no other hidden fees.
There are no contracts with Infinite Conferencing. You can cancel your service at any time; however, you must give 30 days written notice. The company offers a 30-day free trial.
Conference Calling Services
Infinite Conferencing offers both reservationless and operated-assisted services. Reservationless conferencing allows you to make calls at any time. They can be scheduled in advance, or held in an instant without prior notification. Operated-assisted calls are used by businesses for certain types of calls, such as when a public company holds an investor meeting or a law firm needs meticulous records from a call. Below are more details about each type of service.
Reservationless Conference Calls
Reservationless calls can be scheduled anytime and are available 24/7. With this type of call, you can schedule a meeting for the next five minutes or 10 days from now.


These calls feature redundant bridges, which makes it less likely that your calls will be dropped, and multiple network carriers to ensure a flawless call.


By default, reservationless conferencing has a limit of 100 participants per call. However, for calls with more than 100 attendees, Infinite Conferencing will help you arrange it.


One of the advantages to this service is its ease of use. Whether you're setting up a meeting for three people or 100, the process is simple and takes very little time. You can easily send invites to all your participants along with all the information they need.
After you sign up, you are provided with a dedicated dial-in and PIN that can be used for all of your calls.
Once a meeting has started, you can control it online. The meeting host can log into the system's online portal to see who is on the call, and they can mute all, or some, participants.
In addition to the online controls, you can control the meeting from your phone's dial pad. For example, you can press *1 to hear a roll call of everyone in attendance, *5 to lock the call so no one else can join in and *8 to record the call.
Calls can be recorded for no extra charge. Your calls remain in your system until you record another meeting and overwrite it. After a call is recorded, you can make it available for on-demand listening by those who couldn't attend.
Infinite Conferencing provides post-conference reports that show how long your call lasted, who attended and how long they stayed.
Other features include a dial-out option that lets you add someone after a meeting has started, voting and polling options, and the ability to receive email summaries following each meeting to ensure there aren't unauthorized calls being made.
Operator-Assisted Conference Calls
Operated-assisted calls provide you with an event coordinator who ensures the meeting runs smoothly. The coordinator helps plan the call before the meeting, facilitate the call as it occurs, and provides you with summaries and recordings after it is completed.
Operator-assisted phone conferencing can support up to 1,000 participants.
Before the call, the event coordinator meets with the meeting host to determine the type of greeting for participants. Attendees can be greeted by a live operator or by a branded greeting, customized to promote your company. The event coordinator can also send a meeting reminder. These reminders can be made by phone, email or fax. They can also help you determine a restricted list if necessary. This allows you to only admit participants on your list.
During the call, the event coordinator coordinates the flow of the meeting by talking with the host over a discrete line. They can also manage any question-and-answer sessions.
After the call, the event coordinator provides a list of all the participants, a recording and of the meeting, and any translations you may need.
Additional Considerations
Other factors that make Infinite Conferencing a valuable conference calling service include the following:
For those who conduct meetings with international participants, the service features global access from more than 50 countries. This includes both international toll-free numbers and direct-dial international access numbers.
Infinite Conferencing integrates with many popular programs, including Microsoft Outlook, PayPal, Webinara, Lync, Gmail, Marketo and Wirecast. You can also build your own integrations with the company's API.
You can join and manage all conference calls from any iOS and Android device.
In addition to its conference calling, Infinite Conferencing offers web conferencing services for those wanting to host online meetings with a visual presence. This option supports up to 1,000 participants and features content sharing, Q&A sessions, chats, social sharing and polling. These meetings can also be recorded and edited for on-demand viewing or download.
The company's website contains a lot of resources to help you. There are FAQs to help you find answers to your most common questions.
Infinite Conferencing is an accredited member of the Better Business Bureau and has an A+ rating. There has only been one complaint filed against the company in the past three years.
Drawbacks
The biggest downside to Infinite Conferencing is the 100-person default limit. While you can increase that number, you have to contact the company to do so. Other services had much higher participant limits.
Another minor negative is that Infinite Conferencing doesn't offer a "call you" option. This feature has the service automatically call participants when the meeting is ready to start. This removes the burden from participants having to remember the dial-in number and access code.
Editor's Note: Looking for a conference calling solution for your business? Click the Compare Quotes button below to have our sister site Buyer Zone connect you with vendors that can help.

Infinite Conferencing
Conference Call Services
The Verdict
Infinite Conferencing offers quality call conferencing for small businesses. It has the features you need to host efficient conference calls and is priced competitively.
Compare Quotes ▶
Ready to choose your Conference Call Services? Here's a breakdown of our complete coverage:

Chad Brooks
Chad Brooks is a Chicago-based writer and editor with nearly 20 years in media. A 1998 journalism graduate of Indiana University, Chad began his career with Business News Daily in 2011 as a freelance writer. In 2014, he joined the staff full time as a senior writer. Before Business News Daily, Chad spent nearly a decade as a staff reporter for the Daily Herald in suburban Chicago, covering a wide array of topics including local and state government, crime, the legal system and education. Chad has also worked on the other side of the media industry, promoting small businesses throughout the United States for two years in a public relations role. His first book, How to Start a Home-Based App Development Business, was published in 2014. He lives with his wife and daughter in the Chicago suburbs.