Attendance on Demand Review
Attendance on Demand, formerly InfoTronics, is a web-based time and attendance system that businesses of all sizes and industries can use. The system, available as a cloud-hosted or on-premises solution, can be custom-built to suit your business's needs. The system offers several ways for employees to track their time, plus scheduling and PTO (paid time off) management tools.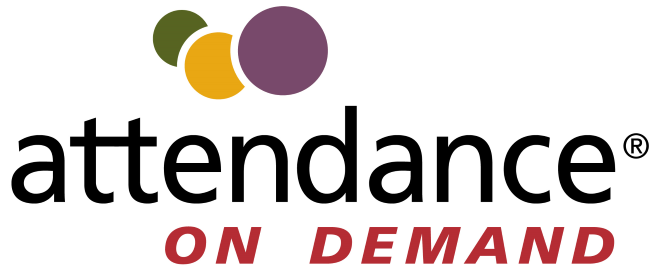 Attendance on Demand
The Verdict
Attendance on Demand is a full-featured time and attendance system that includes employee time tracking, scheduling, leave management and reporting.
View all our recommendations for time and attendance systems on our best picks page.
Best Features
One positive of Attendance on Demand is the various ways it allows employees to record their time. Employees can clock in and out using web browsers, timeclocks, or the mobile app. Employers have the option of letting employees use one or all of these methods. You can organize employees into groups that have a preset way of clocking in and out. For example, some employees may have the ability to clock in and out from the mobile app, while others can only punch in and out using the timeclock.
Attendance on Demand offers touchscreen, barcode swipe, PIN entry, magnetic stripe, proximity and biometric timeclocks. The biometric clocks include both handprint and fingerprint readers.
The mobile app, available on iOS and Android devices, allows employees to punch in and out, review their schedules, request time off, receive notifications when they have to take action, and send notes to their supervisors. The app also offers GPS tracking: When employees clock in and out, the app records their location. This ensures that remote workers are working from where they are supposed to be.
This system can handle all of your company's time-tracking needs, as it offers both scheduling and PTO management. The scheduling tools allow employers to create and change schedules for individuals and groups of employees by the day, week, month or custom time period. Once an employee is assigned a shift, the system automatically compares it to the hours they actually work, determining whether they are tardy or leave early, if they are absent, or if they take too long of a lunch.
Optional modules employers can add to their systems include those for leave management and time-off accruals. These modules allow you to track how much time off your employees have accrued. Employees can request time off, and managers can approve or deny those requests. When a time-off request is made, supervisors are notified via the system's dashboard or email.
Other useful features include IP filtering that requires employees to be onsite before they can clock in or clock out and the ability to record audit trail information for up to three years.
Starting Price
Attendance on Demand does not sell its software directly to businesses. Instead, it works with resellers that sell the time and attendance systems on its behalf. As such, pricing depends on the reseller you are working with.
When we contacted Attendance on Demand, it referred us to the local reseller in our area. The reseller gave us price estimates of $2.50 to $4 per employee, per month for the cloud-based system. The price varies based on the features and tools you want your system to include.
In addition to the monthly costs, there are one-time setup and training fees. We were told these can range from $500 to $2,500. Remember, these are the prices the reseller in our area charges. We encourage you to find the reseller nearest to you to learn about its pricing.
The only other cost to consider is the timeclocks, which range from $500 to $2,700.
Customer Service
You can contact Attendance on Demand's customer support department by phone or by filling out an online form. However, you will most likely be working with a reseller in your area, who will be able to provide more immediate support when you need it.
While the Attendance on Demand website does include valuable whitepapers on general topics related to time and attendance, we could not find any specific resources to help you use the software.
We were disappointed that we could not find any records of Attendance on Demand or InfoTronics on the Better Business Bureau website. We would have liked to know if the company was accredited, what its rating was and if it has had any complaints filed against it.
Platforms
Attendance on Demand is accessible via any web browser on any computer. Users can also tap into the system on the mobile app from any iOS or Android device.
The mobile app can be downloaded for free from the Apple or Google Play stores. From the app, employees can punch in and out, record their time on a daily worksheet, enter missing punches, transfer departments, view their benefit balances, make a leave request and access their request history, and alert supervisors of late arrivals or absences.
Managers can use the app to receive notifications for missing punches, unapproved timecards, and employees who are not scheduled but clocked in. They can also access information on who is working, employees who are approaching overtime or full time, attendance performance, and schedules.
Some timeclocks allow for services besides clocking in and out, such as the option to request time off.
Limitations
Some features that many other time and attendance systems include at no additional charge cost extra to add to Attendance on Demand. For example, accrual tracking, employee self-service portals and payroll integrations all cost extra. On the other hand, this also means you only pay for the features you need.
Another potential downside of Attendance on Demand is that you must work with local resellers. The experience a customer may have when buying, implementing and using this system depends on the reseller they work with. Some customers may have a satisfying experience, while others may be stuck with a reseller that isn't as accommodating as they would like.
Editor's note: Looking for the right time and attendance system for your business? Fill out the below questionnaire to have our vendor partners contact you about your needs.
Image Credit: Getty Images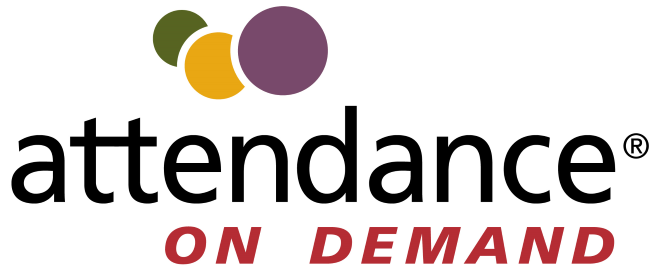 Attendance on Demand
The Verdict
Attendance on Demand is a full-featured time and attendance system that includes employee time tracking, scheduling, leave management and reporting.

Chad Brooks
business.com Staff
Chad Brooks is a writer and editor with more than 20 years of media of experience. He has been with Business News Daily and business.com for the past decade, having written and edited content focused specifically on small businesses and entrepreneurship. Chad spearheads coverage of small business communication services, including business phone systems, video conferencing services and conference call solutions. His work has appeared on The Huffington Post, CNBC.com, FoxBusiness.com, Live Science, IT Tech News Daily, Tech News Daily, Security News Daily and Laptop Mag. Chad's first book, How to Start a Home-Based App Development Business, was published in 2014.