Ink by Chase Review
Ink by Chase is a line of credit cards for businesses that provides different benefits – cash back or points – depending on the benefits you'd prefer to receive. Ink Cash offers cash back while Ink Plus allows you to earn points for travel. These cards allow you to gain benefits quickly, but there are limitations.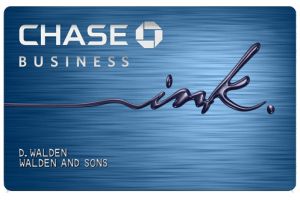 For example, Ink Plus lets cardholders earn five points for each dollar on the first $50,000 spent in the first year. This $50,000 must be made on qualifying purchases though. Qualifying purchases are those made at office-supply stores and on cellular, landline, internet and cable TV services. Business owners can earn two points on combined purchases at gas stations and hotel accommodations. All other purchases earn one point per dollar, and there is no limit to the amount you can earn per year. These points can be used for travel rewards such as 20 percent off airfare, hotels, car rentals and cruises.
Ink Cash works similarly: For every $25,000 you spend in combined, qualifying purchases, you earn a certain percentage of cash back. On all other purchases, you earn a lower percentage cash back with no limit to the amount you can earn. The rewards on these cards don't expire as long as you have your account with Chase.
In addition to rewards, there are some additional features and benefits: You can set individual spending limits on employee cards, for example. You can also use Ink's app to take a photo of receipts for business expenses and digitally file them. Instant alerts on your mobile phone also help you know when purchases have been made so you can track spending.
Ink also covers your purchases against damage or theft up to $10,000 per claim and $50,000 per account. It offers extended warranty protection for an additional year. This additional year is only for eligible warranties, though. Rentals made with some of these cards are also covered.
The Ink line of business credit cards by Chase provide different types of benefits to business owners, depending on their preference: cash back on purchases or reward points that can be used for cash back, travel, etc. You are limited on the rewards you can accrue, depending on the type of items you purchase.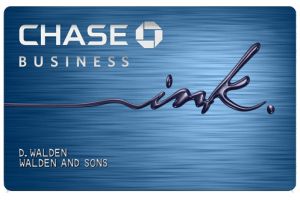 The purpose of our community is to connect small business owners with experienced industry experts who can address their questions, offer direction, and share best practices. We are always looking for fresh perspectives to join our contributor program. If you're an expert working in your field – whether as an employee, entrepreneur, or consultant – we'd love to help you share your voice with our readers and the business.com community. We work hard to only publish high-quality and relevant content to our small business audience. To help us ensure you are the right fit, we ask that you take the time to complete a short application: https://www.business.com/contributor/apply/ We can't wait to hear what you have to say!